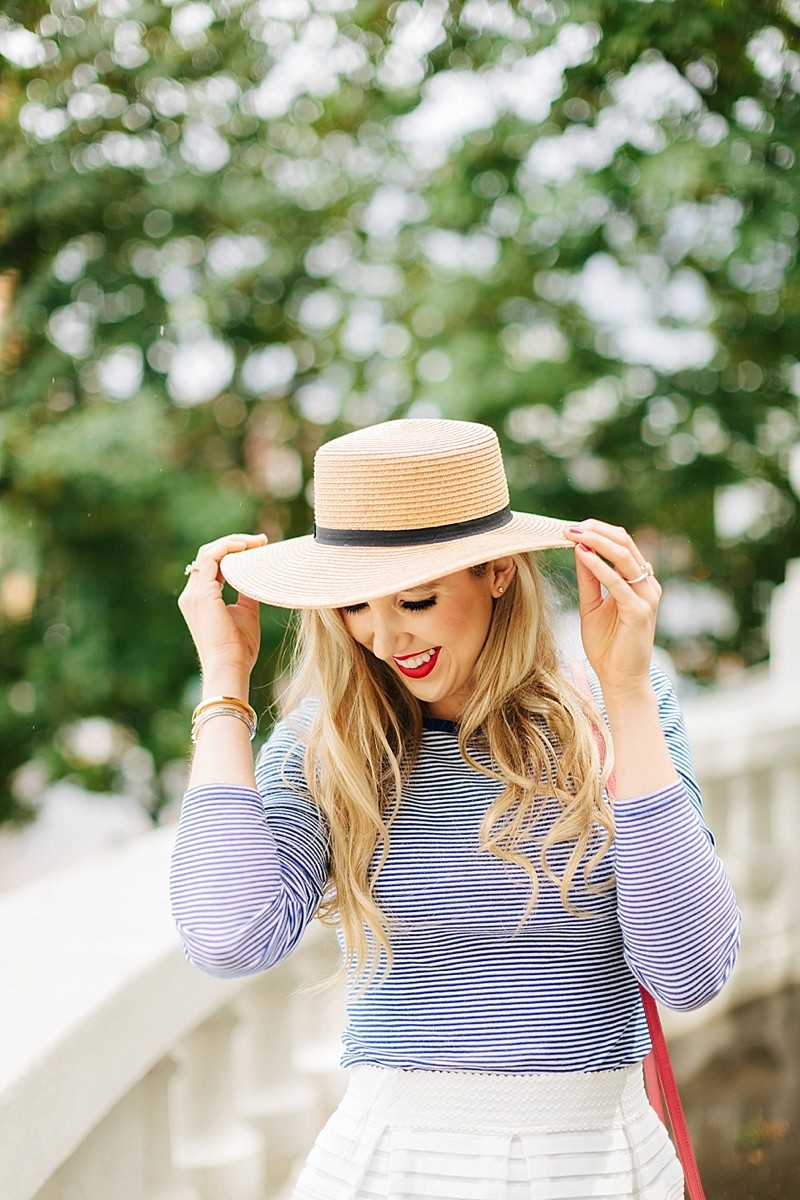 Hello, Blush Babes! The Fourth of July is one of my favorite holidays because of the fireworks, celebrating the United States, and the fun fashion! The holidays are your opportunity to be bolder with your personal style and wear items that you traditionally wouldn't wear in your day to day life!
The best part about holiday style is there are no rules for holiday style! Totally kidding, this isn't fight club;). But, the style guidelines are more relaxed and allows you to have fun while creating your Fourth of July look!
Today I am sharing with you gorgeous ladies style tips for when you're putting together your Fourth of July outfit (because I know you're already planning this!). Let's get styling!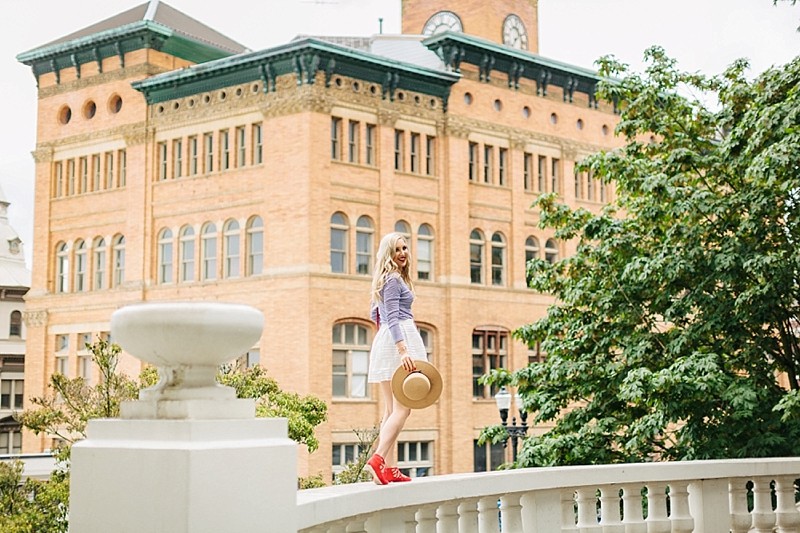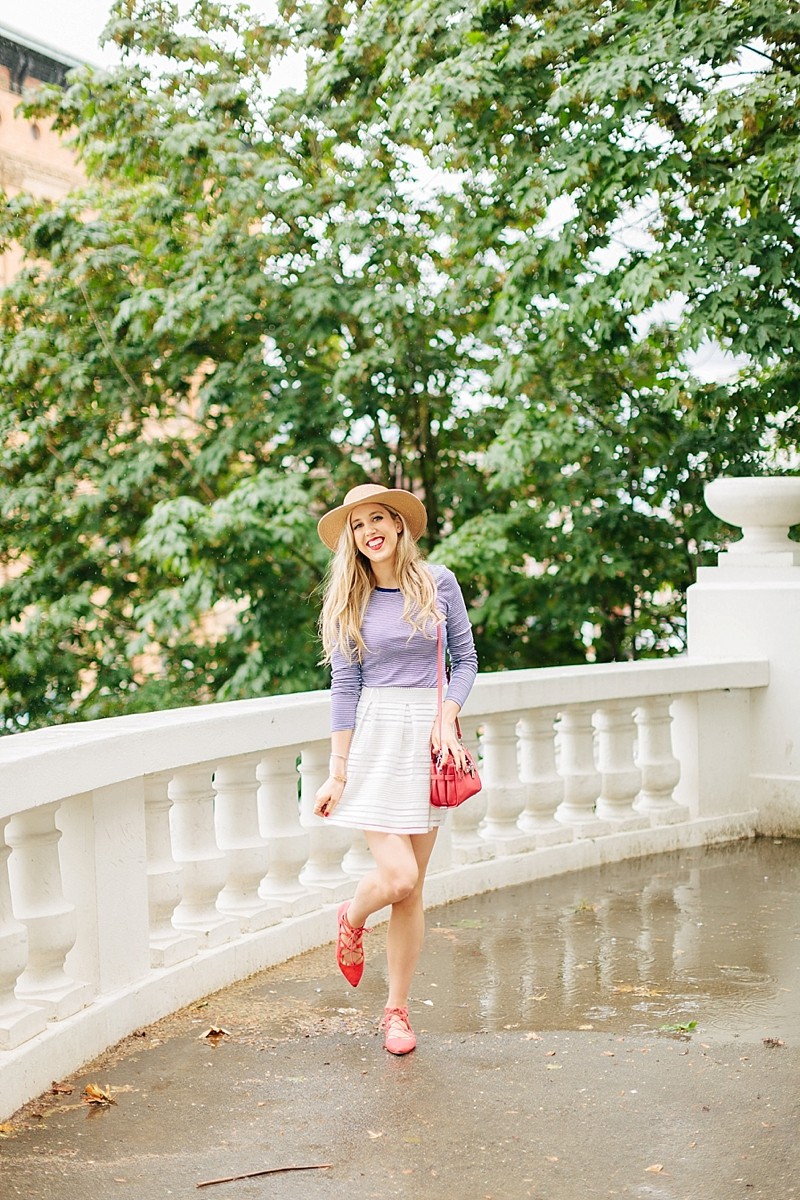 PATTERN MIX YOUR HEART OUT
Typically when you pattern mix you'd want to mix (and keep) larger prints together or smaller prints together. I have written about this style guideline in this post here and here!
For the Fourth of July you can throw this style guideline right out the window (#heckyes!) and have as much fun with pattern mixing! To be perfectly honest, the bolder the prints the better!
I typically try and pattern mix smaller prints, since this is my comfort zone, but for the Fourth Of July I want to rock the largest stars and stripes I can find!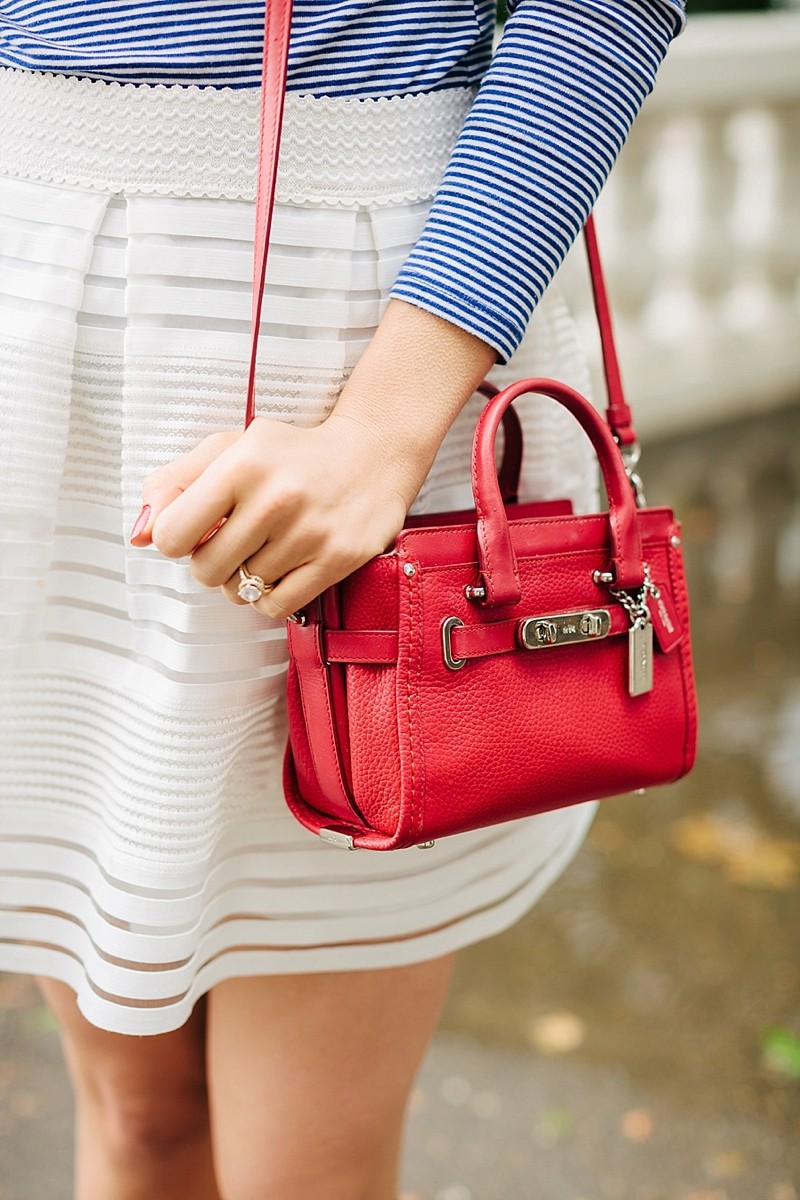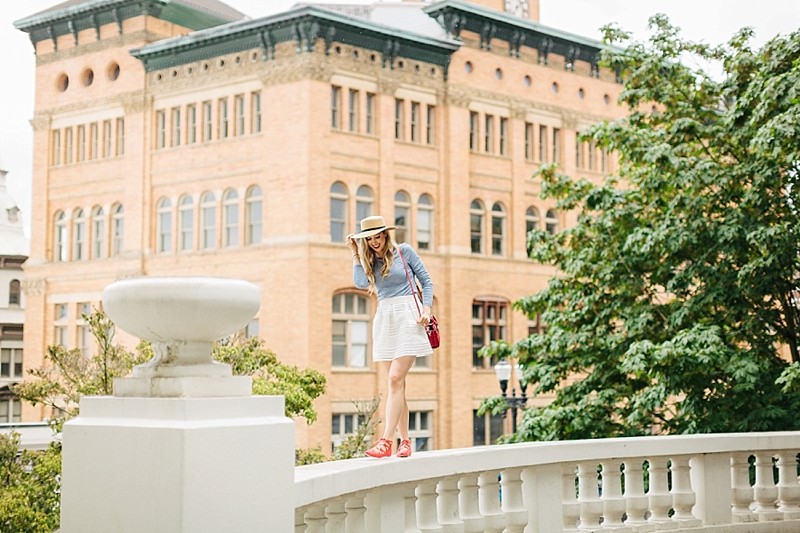 The Fourth of July is all about celebrating America and our independence! Show your excitement through your style and use of color! Rocking red, white, and blue is not only a great color combination, but totally appropriate for the holiday!
For the holidays, and especially the Fourth of July, there are no style guidelines for color blocking! As stated above, the bolder the better!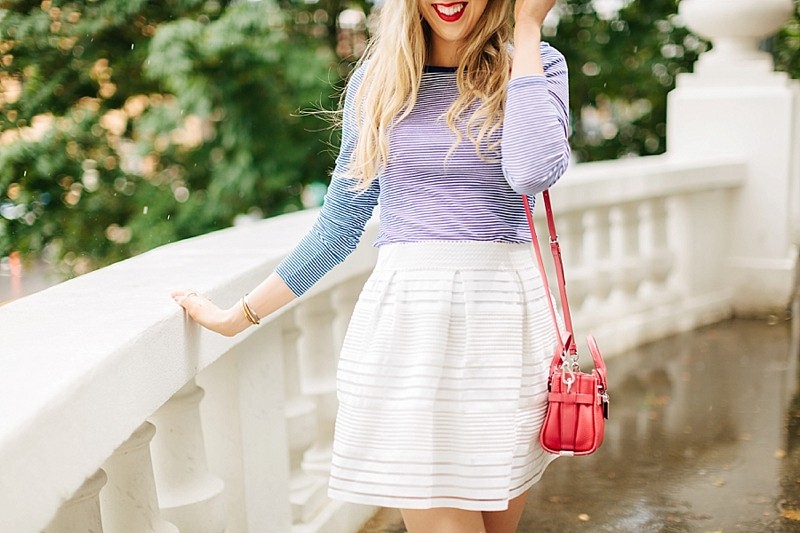 People typically celebrate the Fourth of July by grilling outside on the patio, going to a pool party, or hanging out on a boat on the lake! All of these events are super laid back and casual.
Take these "venues" as an opportunity to show a little more skin than you normally would everyday. Rock those denim shorts or skirt that's been sitting in your closet for too long; or pull out that crop top that you've been wanting to style all season long. The Fourth of July is the perfect holiday to show a few more inches of skin and own it:)!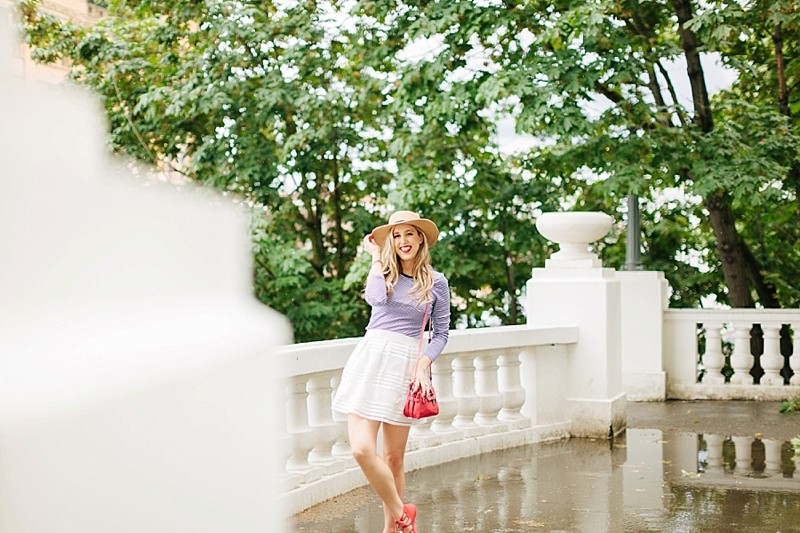 TRY A NEW TREND
I've written about trends first seen in these posts here and here! If you're nervous to try out a new trend use the Fourth of July to your advantage (and as an opportunity to be bold with your style) and try it out! Chances are, there are going to be some crazyyyy outfits out there, so your new trend won't be the focus of everyone's attention!
This gives you the opportunity to give the trend a chance and wear the outfit for a few hours to see if you like it!
What did you think of today's style post?! Would you break any of these style "rules"? I would love to talk with you in the comments below!
Don't forget to follow me along on Instagram, Pinterest, and Facebook for daily style inspo!
Thank you SO much for stopping by Blush & Camo!
xx Julianna
Drapey long-sleeve striped T-shirt
Pleated Bandage Skater Skirt
Coach Soft Swagger In Soft Grain Leather
Calvin Klein Harlin Suede Pointed Toe Lace-Up Flat
SEPHORA COLLECTION Cream Lip Stain