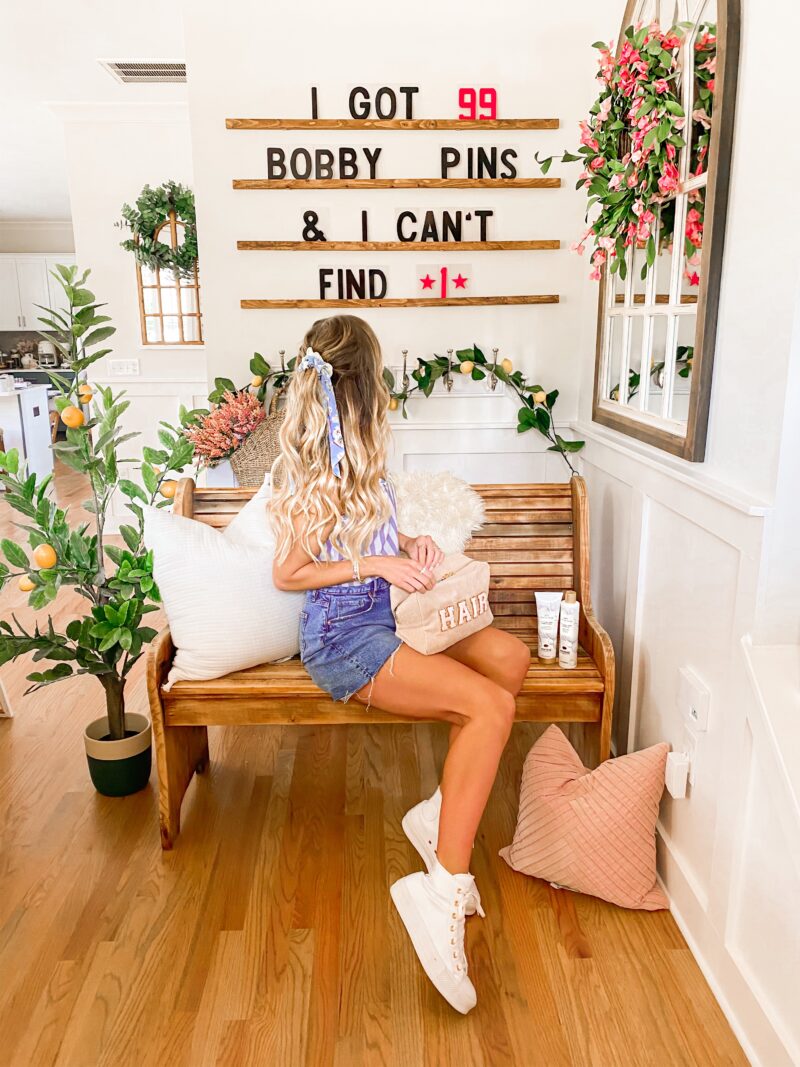 This post is sponsored by Pantene. All opinions are my own.
Within the last (almost two) years of quarantine, one of the most notable mantras that stuck with me was to treat myself. Whenever and however I can, to take time away from my husband, my baby girl Roman, and my business and indulge!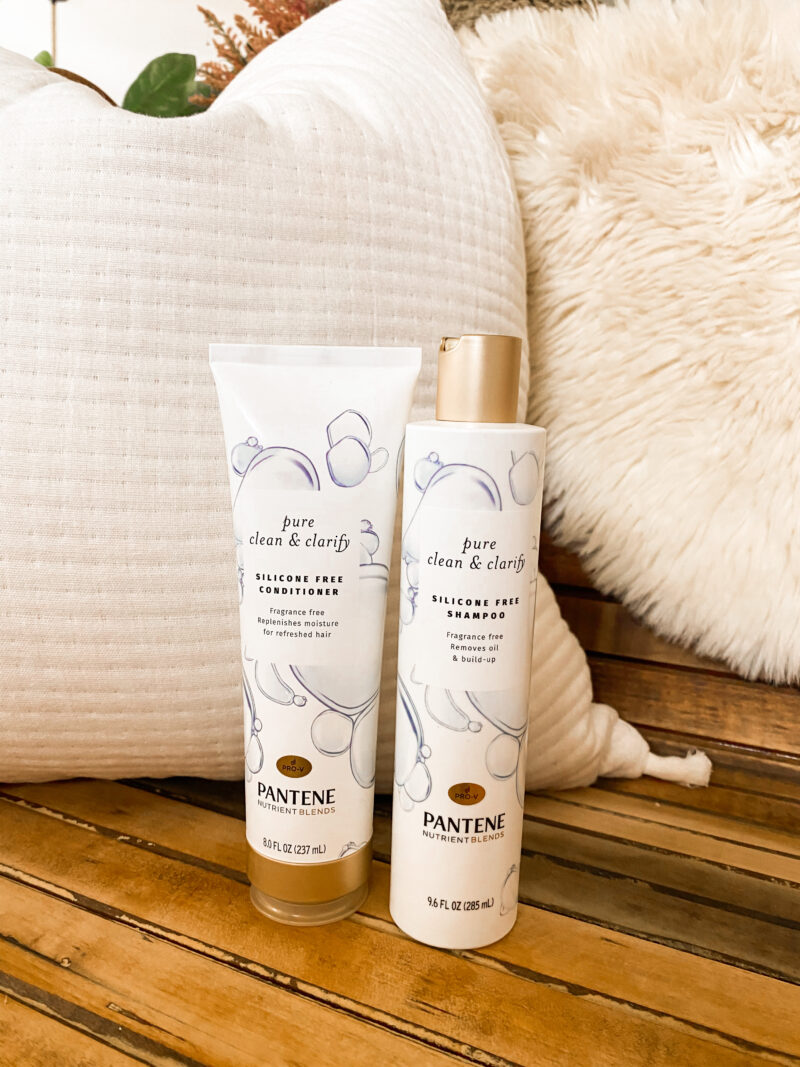 As an entrepreneur who wears many hats during all aspects of my day (mom/dog mom, small business owner, wife, creator – to name a few) it's really hard for me to completely turn off and take time for myself.
Self Care became so much easier for me with Pantene – with the drier months approaching fast in North Carolina, and the constant exposure to chlorine, salt water and sunlight, my hair was definitely starting to feel the heat.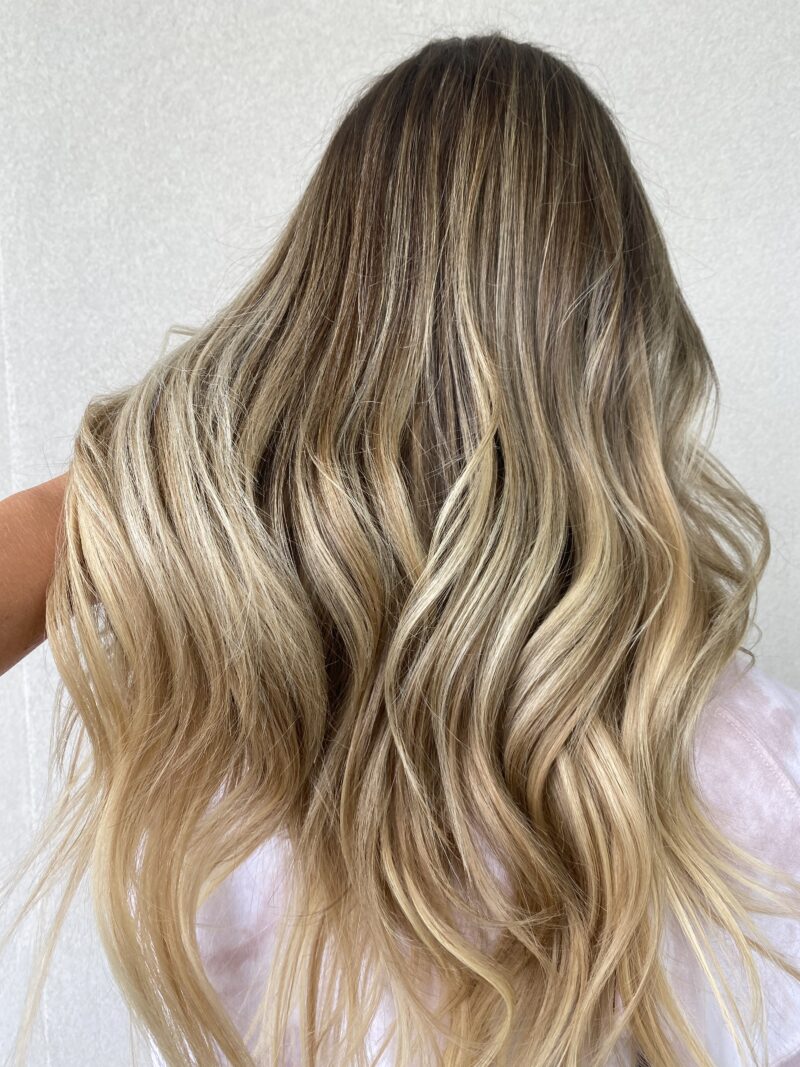 One tip I've learned from my own personal hair care is that my hair gets used to a certain product quickly. Two products I'm currently obsessed with are the new Pantene Nutrient Blends Pure Clean & Clarify Shampoo and Conditioner to balance hydration with these summer months that I know are going to be drying out my hair.  
I noticed as soon as I incorporated the Pure Clean & Clarify shampoo from Pantene on my wash days, and it did wonders for my scalp. I use this shampoo every other time I wash my hair so it gets rid of all the gunk from styling and dry shampoo, but doesn't take away all the hydration.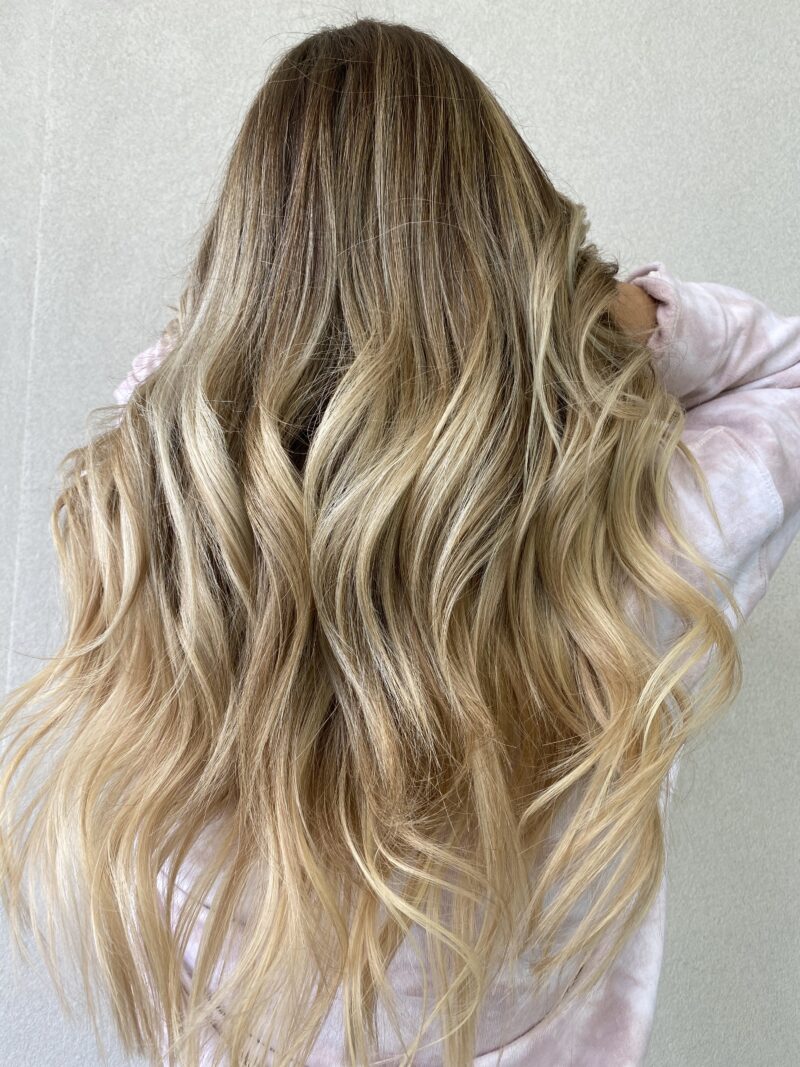 Clarifying shampoos are incredibly strong and in my opinion should not be used as an everyday (unless that's your preference!) I also love that this is free of free of fragrances, silicones, parabens, dyes and mineral oil!
I follow up the Shampoo with the Pantene Nutrient Blends Pure Clean & Clarify Conditioner, which provides a blend of pro vitamin B5 and antioxidants. I love that this is a lightweight, silicone-free product that replenishes moisture to my hair.  
Hair care is one of my biggest priorities in my beauty routine and Pantene's Nutrient Blends Pure Clean & Clarify Collection makes it that much easier for me to upkeep my thick, blonde locks. Change up your self care #haircare routine with me and find these products at Pantene.com here!
Thank you for stopping by Blush & Camo!
You can follow me on Pinterest by clicking here!
Get more daily inspo by following me on Instagram and TikTok!
xx, Julianna