SHOP MY POST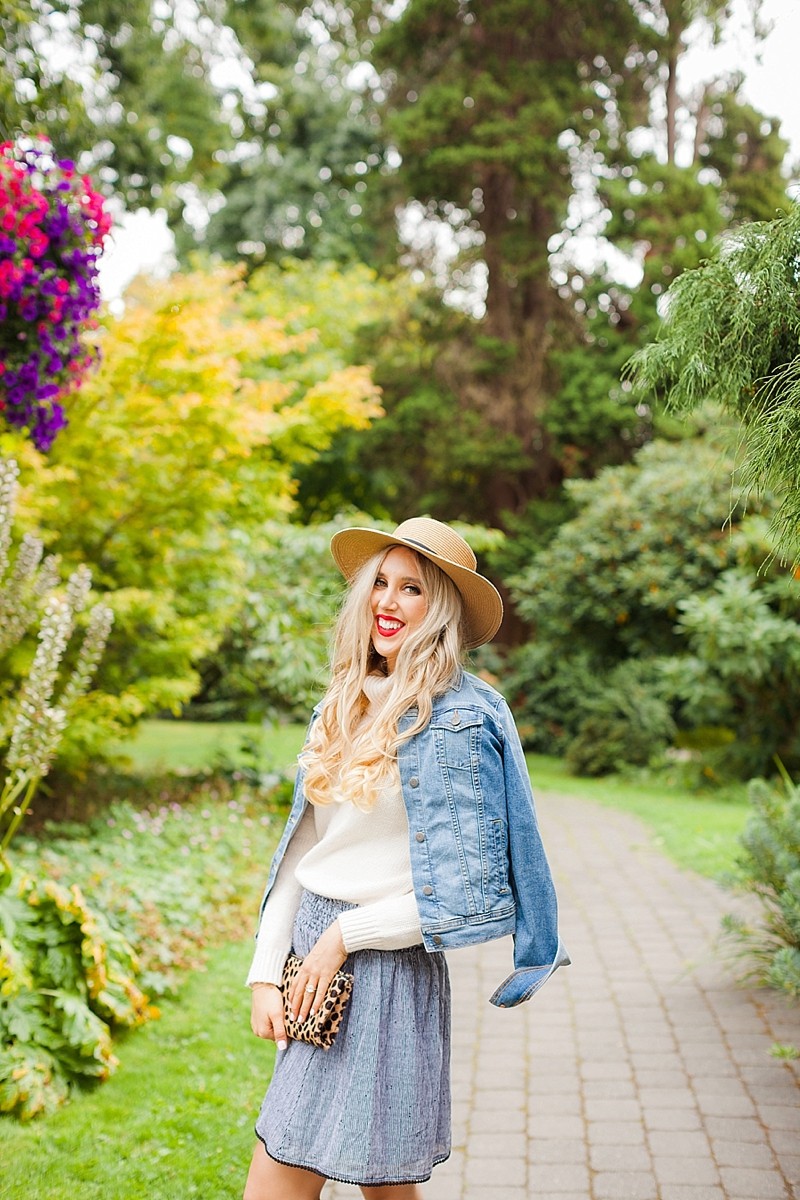 Hello, Gorgeous! Don't put away your summer items just yet because today's post is breaking down which summer pieces you can use for fall. I love extending the life of any piece in your closet because #budgeting and also because incorporating pieces from different seasons adds a fun element to any look.
I recently wrote a blog post about how to style summer pieces and fall pieces into one look (click this link here to read the Busy's Girls Guide To Transitional Outfits!). However, I didn't go into very much detail about which items are better to use from your summer wardrobe and which items are more suitable from your fall wardrobe to create one amazing outfit! That post was so popular I thought I would dive into more detail about how to pick and choose pieces from different seasons into one cohesive look!
Ready to elevate your style?! Let's get started!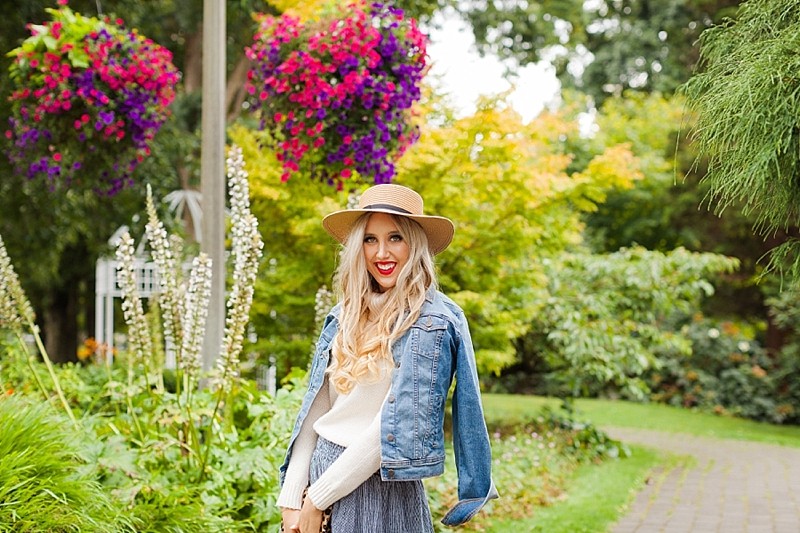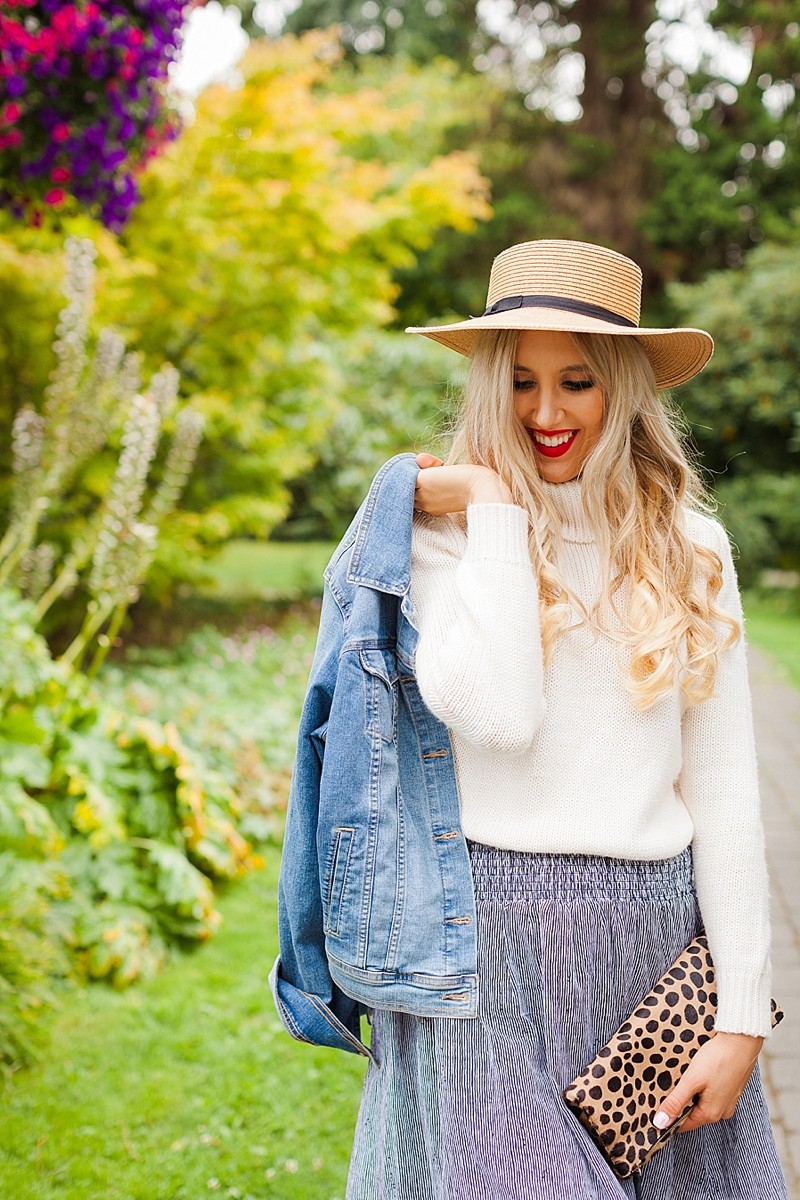 THE 50/50 RULE TO FALL OUTFITS
Typically, in my blog posts, I tend to give at least three or more style tips. In today's post I'm keeping it SUPER simple for you ladies when deciding how to incorporate multiple seasons into one look. Why make it more complicated than it needs to be?!
The guideline for incorporating multiple seasons into one look is this:
Keep the bottom half  of your outfits one season, and the top half  of your outfit the other season.
Here's what I mean by this…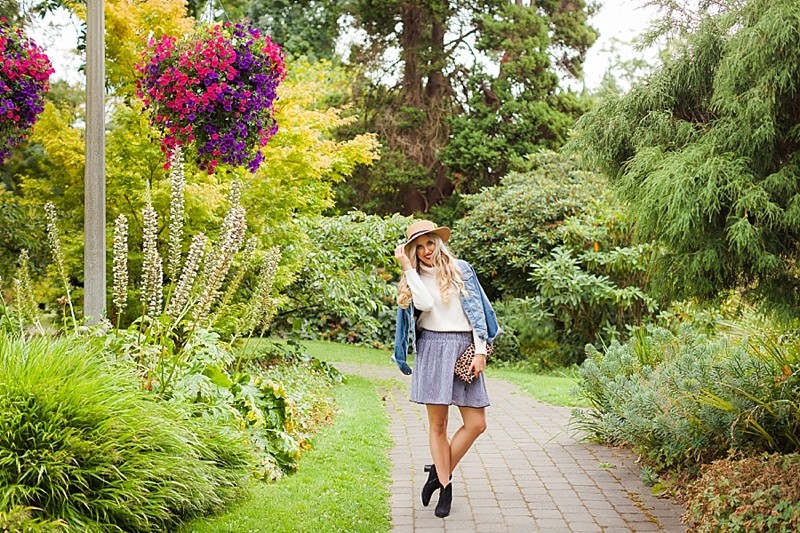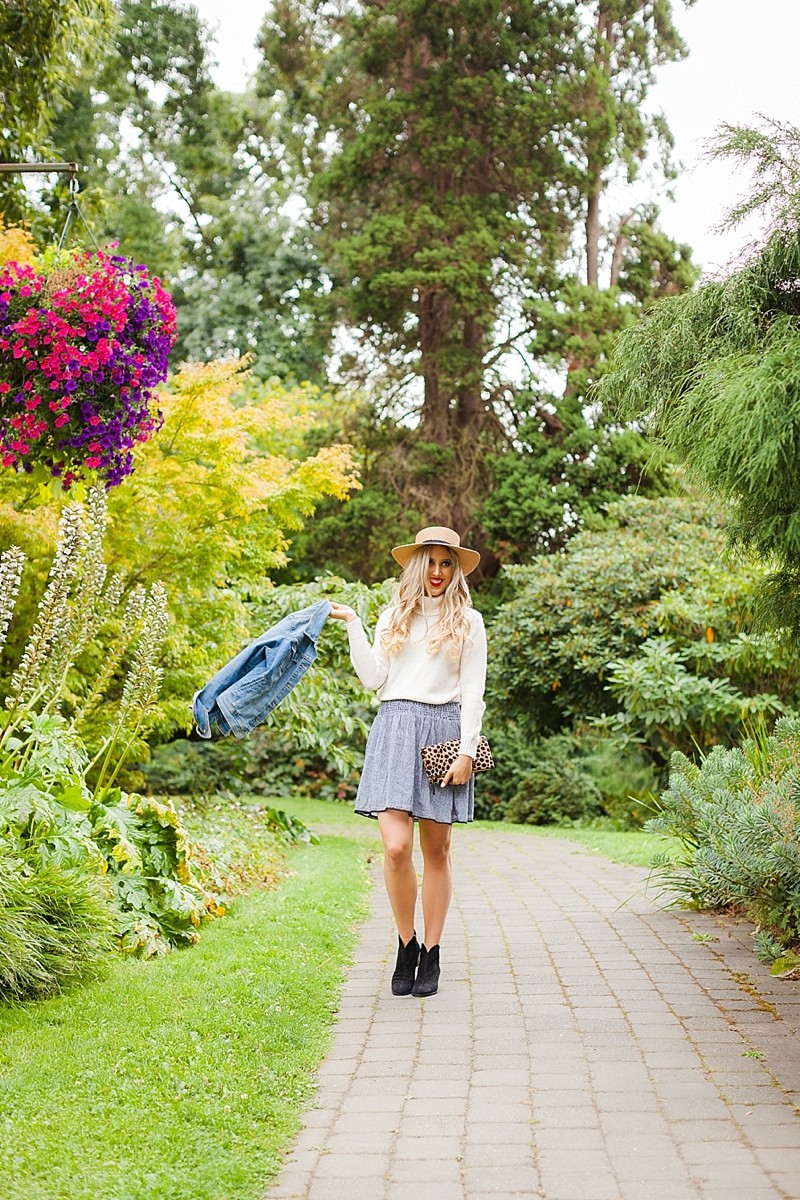 SUMMER/SPRING IS ALL ABOUT THE BOTTOMS 
When looking at your summer/spring wardrobe keep your summer dresses and skirts out! These are the items that look the best with fall pieces. The reason for this is because:
You can layer a sweater, cardigan, or shirt over a dress to create a seasonally appropriate look.
Skirts are perfect for sweaters and layering pieces.
If you think your skirt is too short for the colder temps you can always add tights!
Bottoms such as dresses (which can turn into a skirt if needed!) and skirts are the easiest way to add shelf left to your summer wardrobe.
There were so many times last season (and even this season) where I took a summer dress, added a sweater or layering piece, and voila! I instantly had a fall look.
I highly recommend staying away from shorts and the reason is because shorts are harder to add tights with to keep your legs warm! Summer shirts are also hard to style with fall pieces because the material is much thinner and the colors are brighter. Styling summer tops in the fall is totally doable, just more of a style challenge:). We are going for super simple in today's post!
In today's post I followed my own style advice and added a skirt from Old Navy I bought in the summer and incorporated a sweater and jean jacket as a layering piece!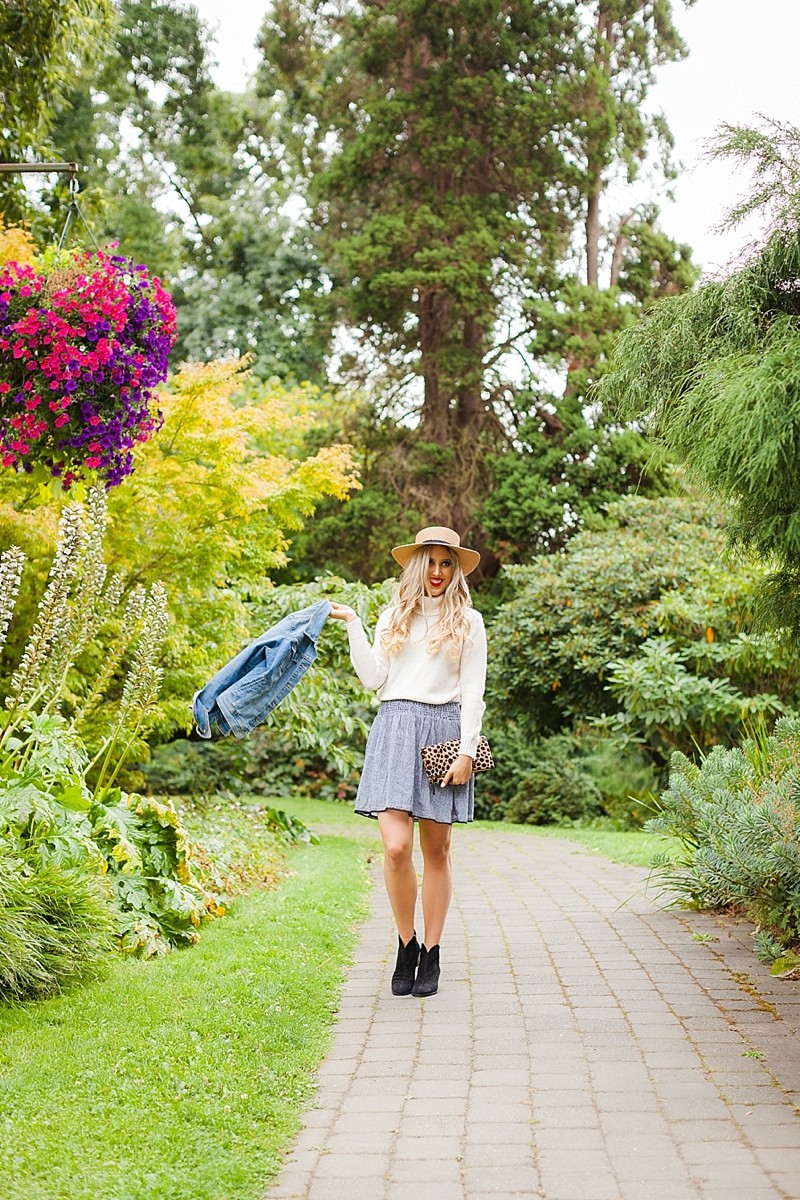 FALL/WINTER IS ALL ABOUT THE TOPS
When looking to add fall/winter items to your outfit keep all those pieces at the top of your look! This means sweaters, cardigans, and vests are all perfect items to add to your multi-seasonal look! The reason for this is because…
Sweaters, cardigans, and vests exude fall vibes and you can easily style with summer bottoms with minimal effort.
These pieces are usually chunkier and look amazing when juxtaposed with a flowy skirt or dress!
Heavier items at the "top" half of your outfit is more aesthetically pleasing than vice versa.
There are no other guidelines such as color or length when incorporating these fall pieces into your outfit. This is all based off of personal style!
I wanted to keep today's style tips super simple so if any of you ladies are in a rush or simply don't want to think to much about your styling your outfit- you can think back on this post and it's really easy to remember!
What did you think of today's post? I would love to chat with you in the comments below! Follow me along on Instagram, Pinterest, and Facebook for daily style inspo!
Thank you SO much for stopping by Blush & Camo and I'm sending you so much love!
xx Julianna