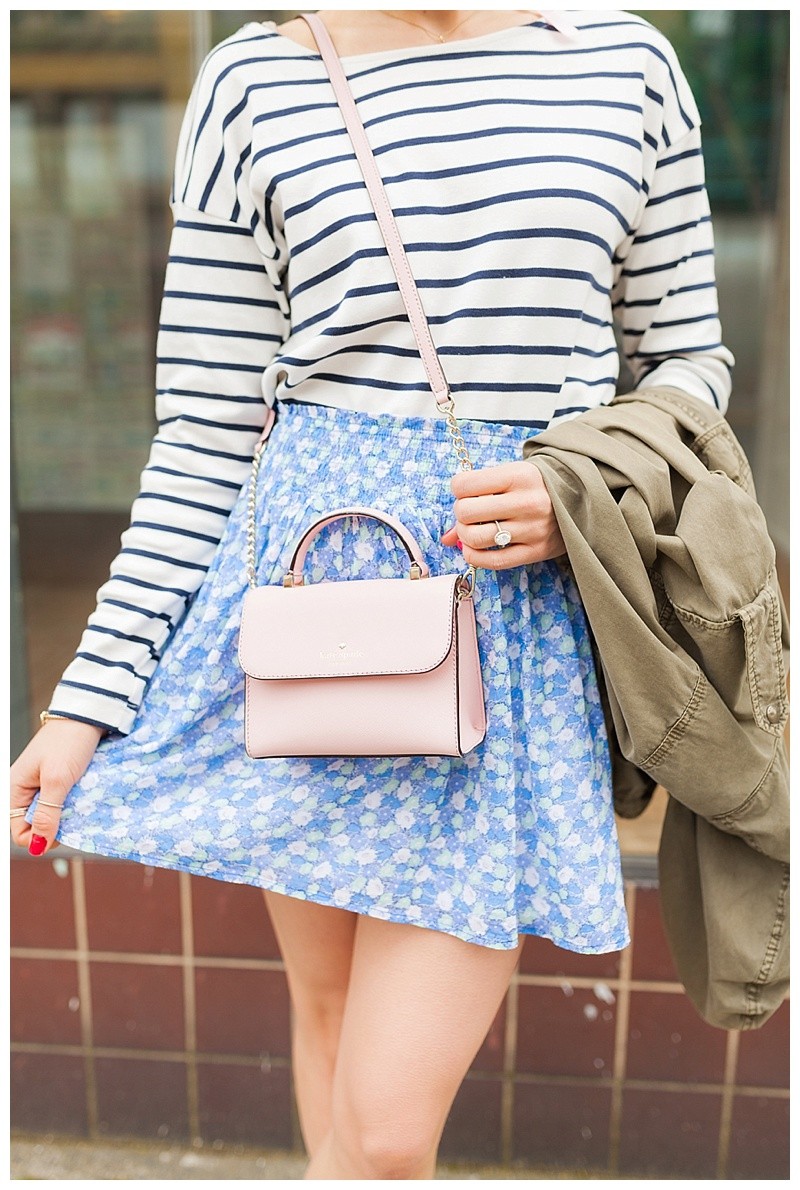 Hello Gorgeous! I'm so happy you stopped by the blog today because I'm sharing two patterns that always look amazing together, why they work, and how you can style them!
This is a style packed blog post and you totally want to know these tips for days when you want to look chic and are running low on time. After this blog post you'll be mixing these two patterns like a Blush Babe pro:).
Let's get styling!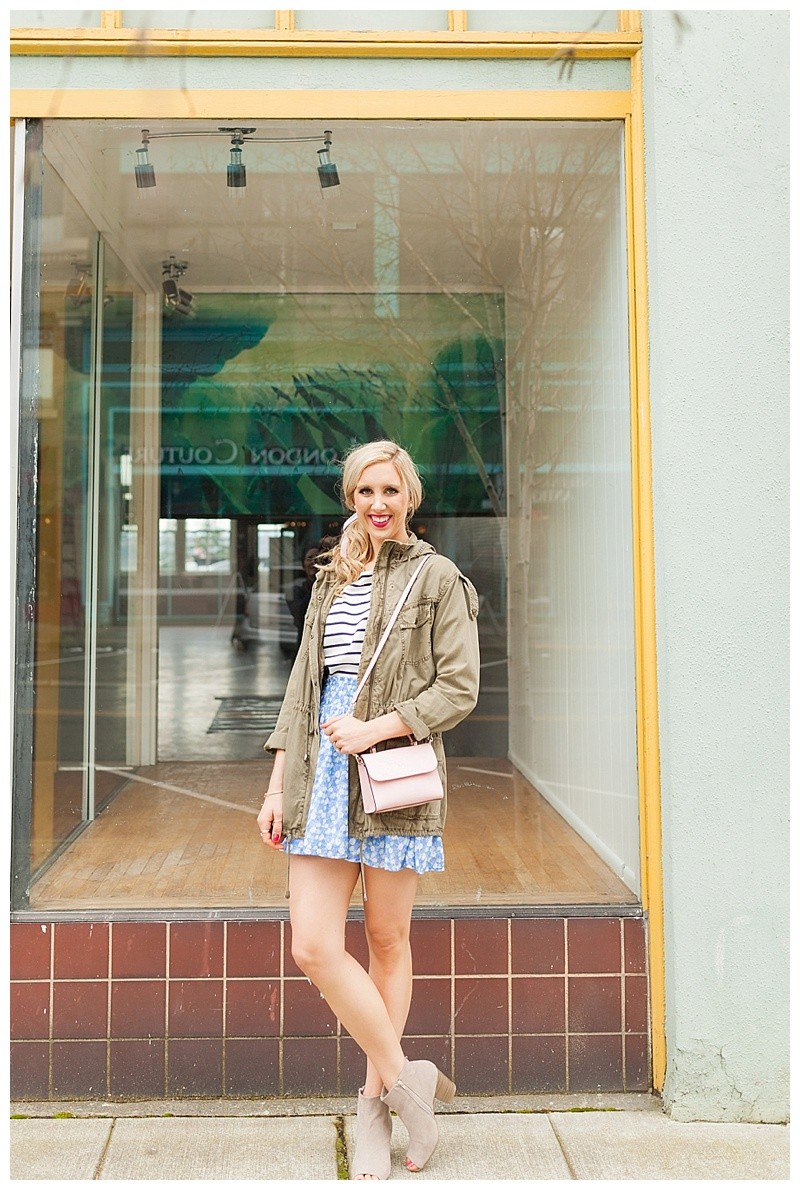 THE TWO PATTERNS THAT ALWAYS MIX
The two patterns that always look amazing together are floral print and stripes! Not only do these patterns give off major spring vibes- these prints are also classic and feminine. When paired together it's total spring outfit bliss!
Keep reading to find out why these patterns work, how to mix them, and what to accessorize your outfit with!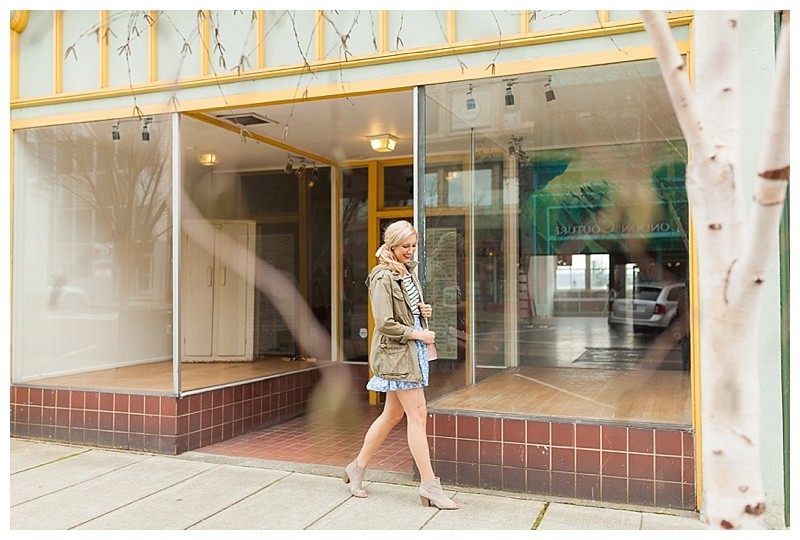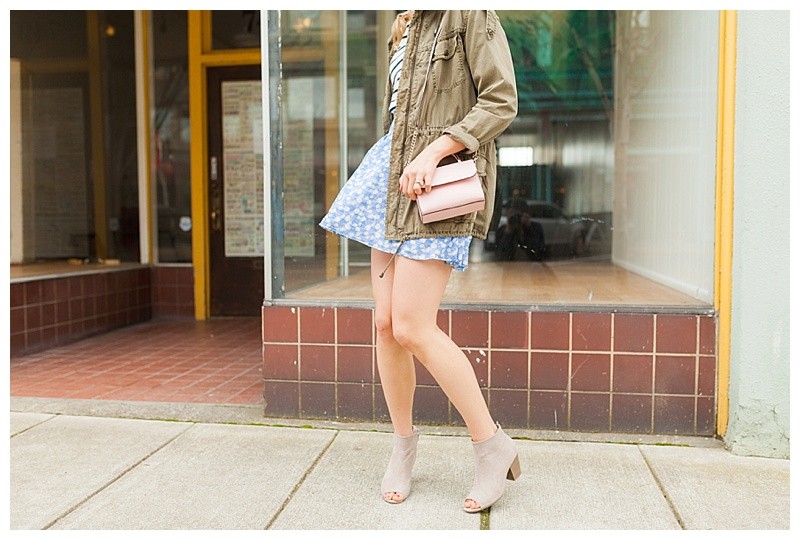 WHY THESE PRINTS ARE PERFECT TOGETHER
Some of you may be wondering, but why do these prints work so well together?!
These prints work so well together because these patterns are subtle enough to not be competing for attention in your outfit. If you had one loud pattern and then added stripes (or a floral print) the prints wouldn't flow together as nicely.
Instead, when stripes and floral are paired together your eye isn't drawn to one print or the other. You get the full effect of the outfit because you are looking at both beautiful prints at the same time (I bet you didn't know you were doing that!). Plus, both of these prints are nature related. Floral print reminds people of a flowers while stripes are nautical and remind people of water or being out at sea.  These patterns are very organic.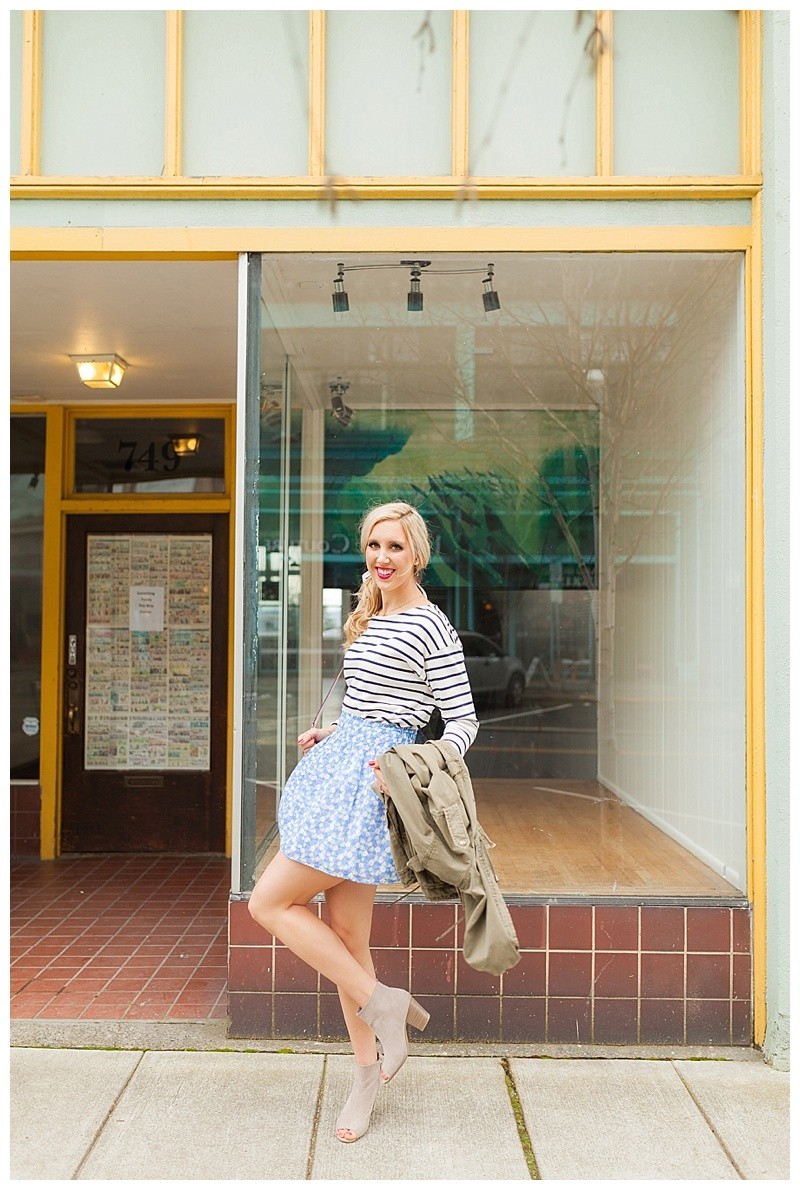 HOW TO MIX FLORAL AND STRIPES
The best way to mix floral and stripes are to follow these simple steps!
1.) Pick one print you want to style you're whole outfit around (in my case I chose my floral skirt)
2.) Take a look at this first print. Are the colors warmer or cooler? My skirt in today's post is has more cooler tones in it.
3.) Pick out your other pattern to be on the same cool or warm tone as your first print. This way you aren't competing with colors while you're mixing prints!
BONUS STYLE TIP: Wearing stripes can be extremely figure flattering. To ensure you are making your body look amazing opt for stripes that are thinner and closer together. When stripes are large and spaced apart this can create trouble areas on the body that don't exist.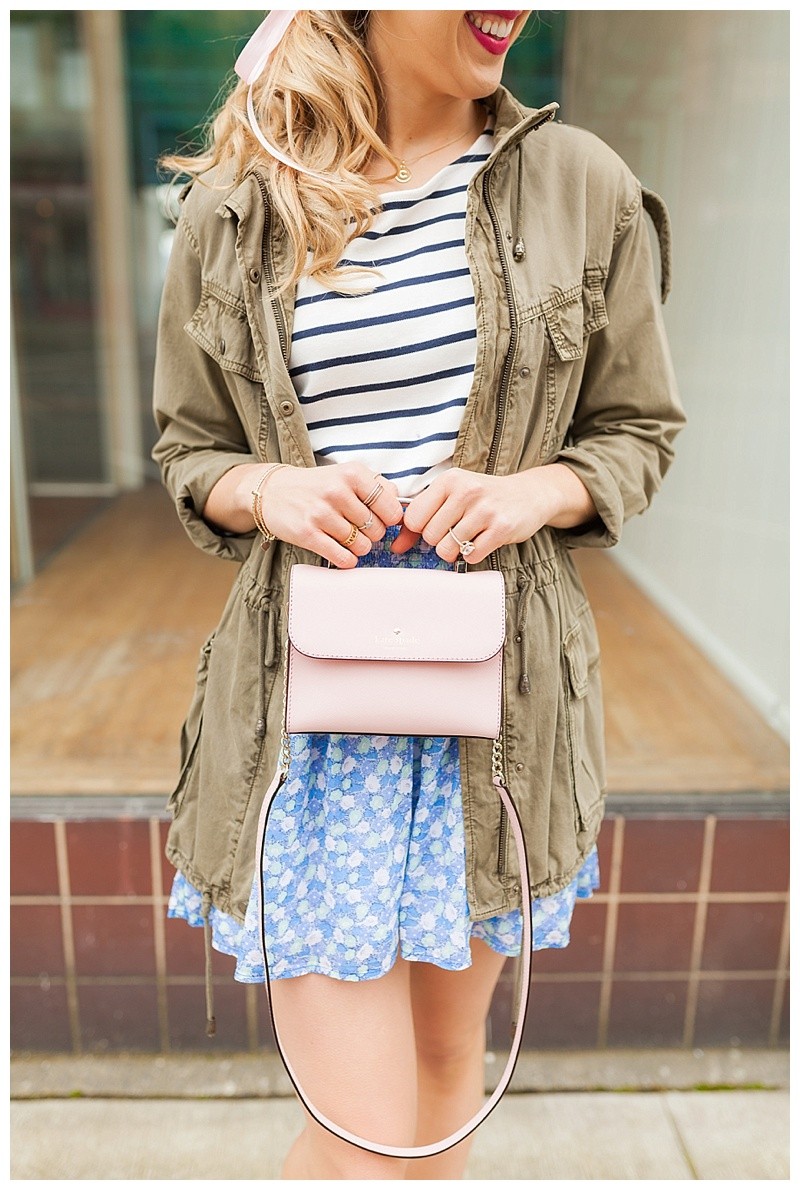 HOW TO ACCESSORIZE
When mixing these two patterns you can create an ultra feminine look or opt for an edgier vibe.
For a more feminine feel add accessories that pick up the lightest color in your floral print. For today's look this was the blush pink in the skirt!
For a more edgy vibe do the exact opposite and add pieces that pick up the darker tones to your look such as navy or even black!
What did you think of today's look?! I would love to talk with you in the comments below! To receive daily style inspo make sure to follow me on Instagram, Pinterest, and Facebook!
Thank you so much for stopping by Blush & Camo!
xx Julianna
SHOP MY LOOK
FOREVER 21 ditsy floral skater skirt 
Truly Madly Deeply Ronnie Striped Long-Sleeve Tee  
Amour Vert Dorian Long Sleeve Tee 
TOMS Suede Perforated Majorca Womens Booties 
Kate Spade New York Cami Cross Body Bag 
Pleione Linen & Cotton Blend Military Jacket