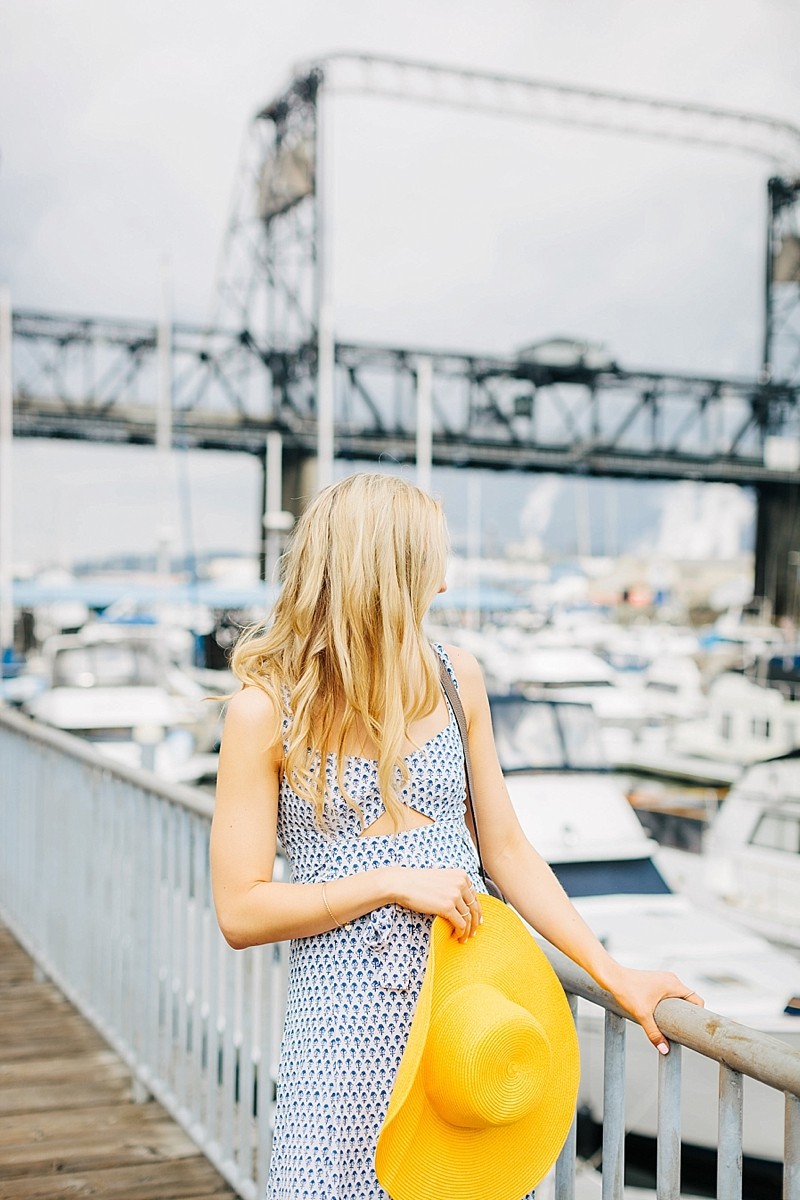 Hello, Gorgeous! I am SO happy you stopped by the blog today because I'm discussing a tricky trend that has been dominating magazines, stores, and fashion blogs for a few months.
Trends are inherently tricky since most of them are only around for a few months before the next big thing in fashion comes along. This makes figuring out what the heck is actually trending difficult, where to purchase the trendy piece, and HOW exactly you're going to pull of and style this trend.
Whew, trends can be EXHAUSTING (any Blush Babes out there with me?!).
Not today, though! In this blog post I am going to share my honest assessment on one of summers biggest trends, how to style it, and where to purchase them. Plus, I've rounded up five gorgeous options for you to shop below!
Are you ready to get styling?!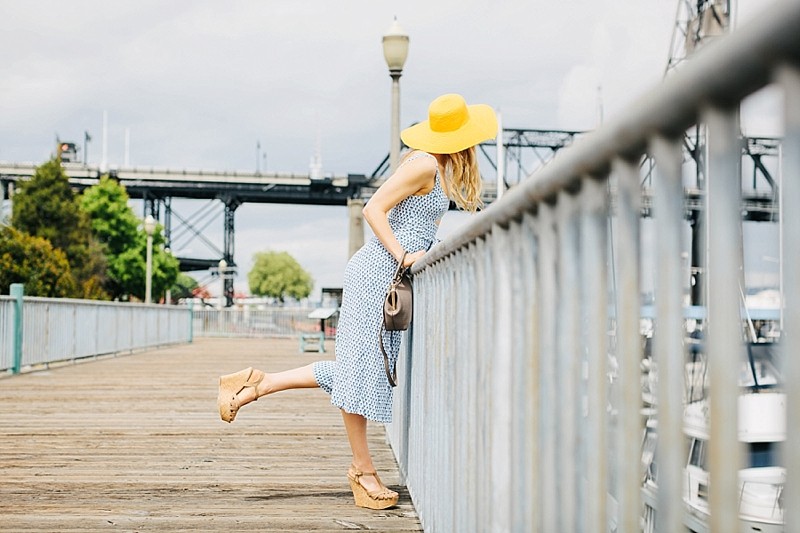 THE CROPPED WIDE LEGGED PANT
Ok, first of all, when the "title" of the trend has three words to describe it, you know you're in trouble. When I first heard off this trend I was like, "What the heck does that even MEAN?!".
I was intrigued by the pant with three (descriptive) names so I googled it! At first, I wasn't impressed. After all, if you're going to give a trend three words to describe it- the trend better be good! This trend is also commonly called culottes!
The pants cut off right at the middle of your calf- which for most people this is the thickest part of their calf and isn't the most flattering. Then, there was the deliemma of how to even style this type of pant.
I'm going to totally honest with you ladies. I was pretty overwhelmed with this specific trend (because there are SO many more trends out there to style too!) that I just put this trend on the back burner and if I got to it, great- if not- that was OK too.
Then, I kept seeing this trend everywhere. Since I am the sole fashion editor at Blush & Camo;) I decided to try out this trend to see if I liked it or not and then share all my style tips on how to style this overwhelming pant with three names.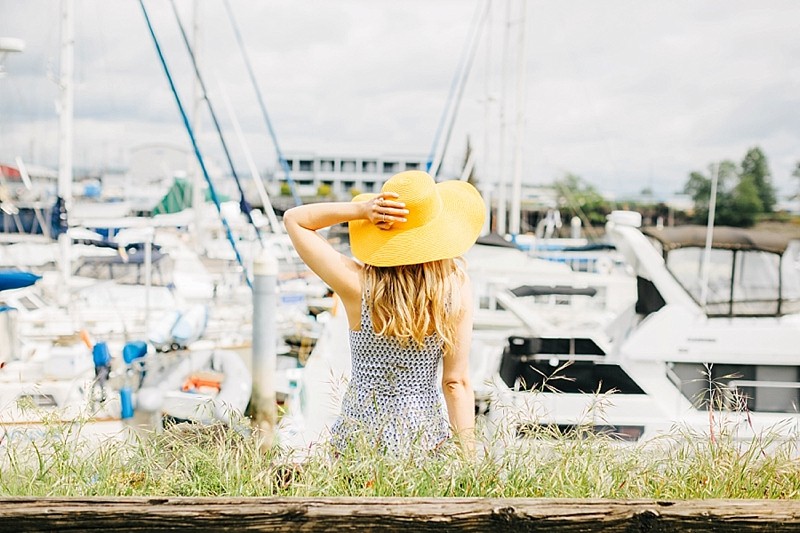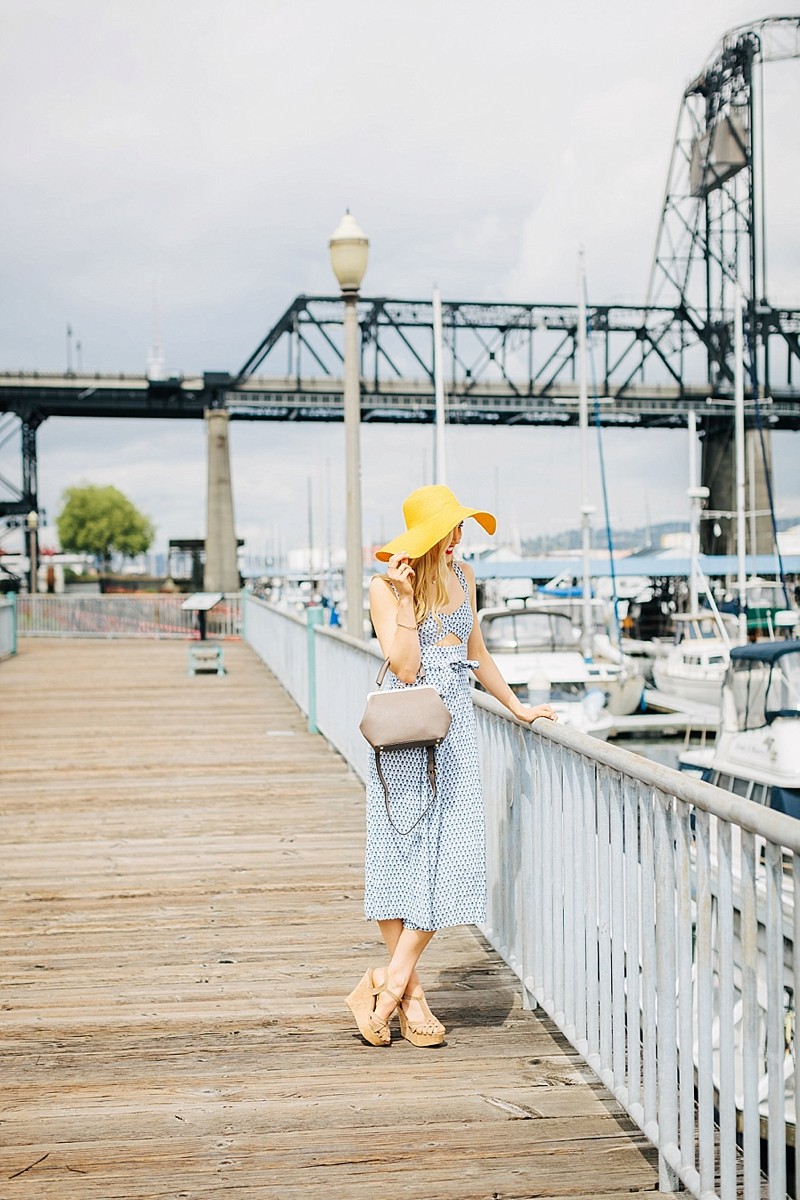 HOW TO STYLE THE CROPPED WIDE LEG PANT
In today's post I am wearing a romper that incorporates a cropped wide leg pant and the verdict is in- I LOVE this trend for summer! The pants are uber comfortable and it feels more like wearing a skirt than pants, but you don't have to worry about wind picking up your skirt (#fashionbonus).
I could also twirl in these pants because of all the material, and the romper felt very feminine while still looking slightly edgy!
I can not get enough of these pants and am currently looking for a pair to add to my growing wardrobe! If you're convinced by this post to try out this trend here are my tips for styling this pant.
For tops I highly recommend wearing something more formfitting since there is a lot of material in these pants. Some tops include
 Crop tops
 Leotards
 Blouses
 A cute T-shirt tucked in
Crop tops are super chic to pair with these pants because it creates varying lengths and that is very stylish , ladies!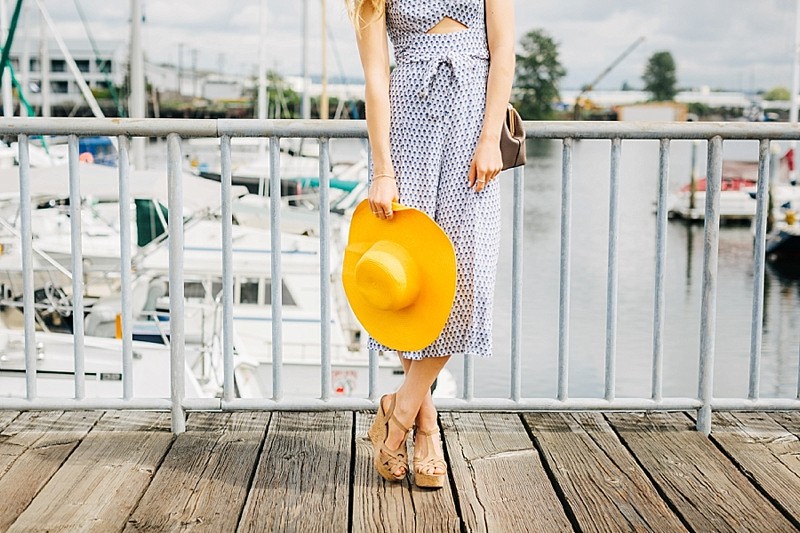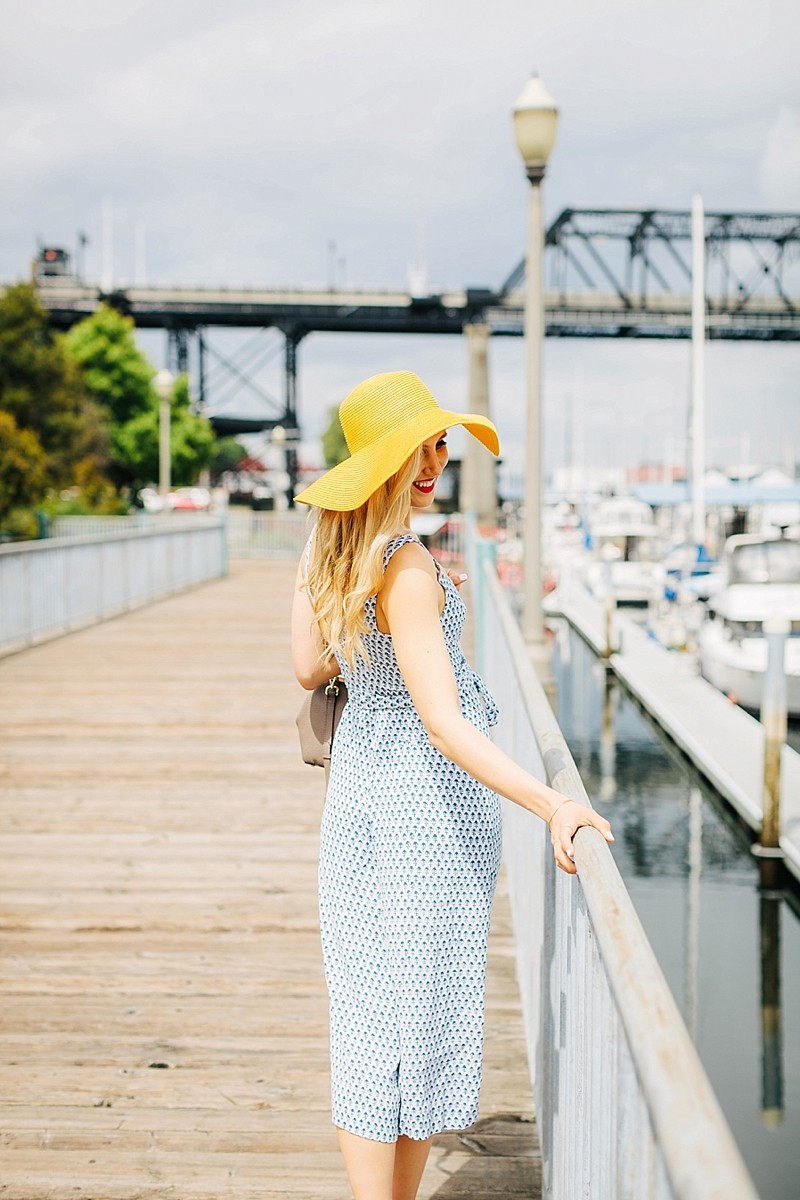 IF YOU ARE TALL
If you are tall (I am 5'10") this trend will look amazing on you no matter how you style it! Since you've got long legs (#builtinheels) this really makes the pants look streamlined and chic. You can wear heels or flats and these pants will look amazing no matter what!
The reason for this is because your long legs help to balance out the length where the pants are cropped at the leg. The cropped pant doesn't look disproportionate because of your long legs!
If you are short you can still totally pull off this trend! I recommend getting a pair of cropped wide leg pants and if you feel like your legs are drowning in material going to a tailor to adjust how "wide" the cropped pants are to fit your exact specifications.
You could even call the trend the cropped semi-wide leg pant and this would then be the trend with four names- (I'm totally kidding).
Wearing heels is also the perfect trick to creating that "legs for dayssss" effect  and streamlining your overall look!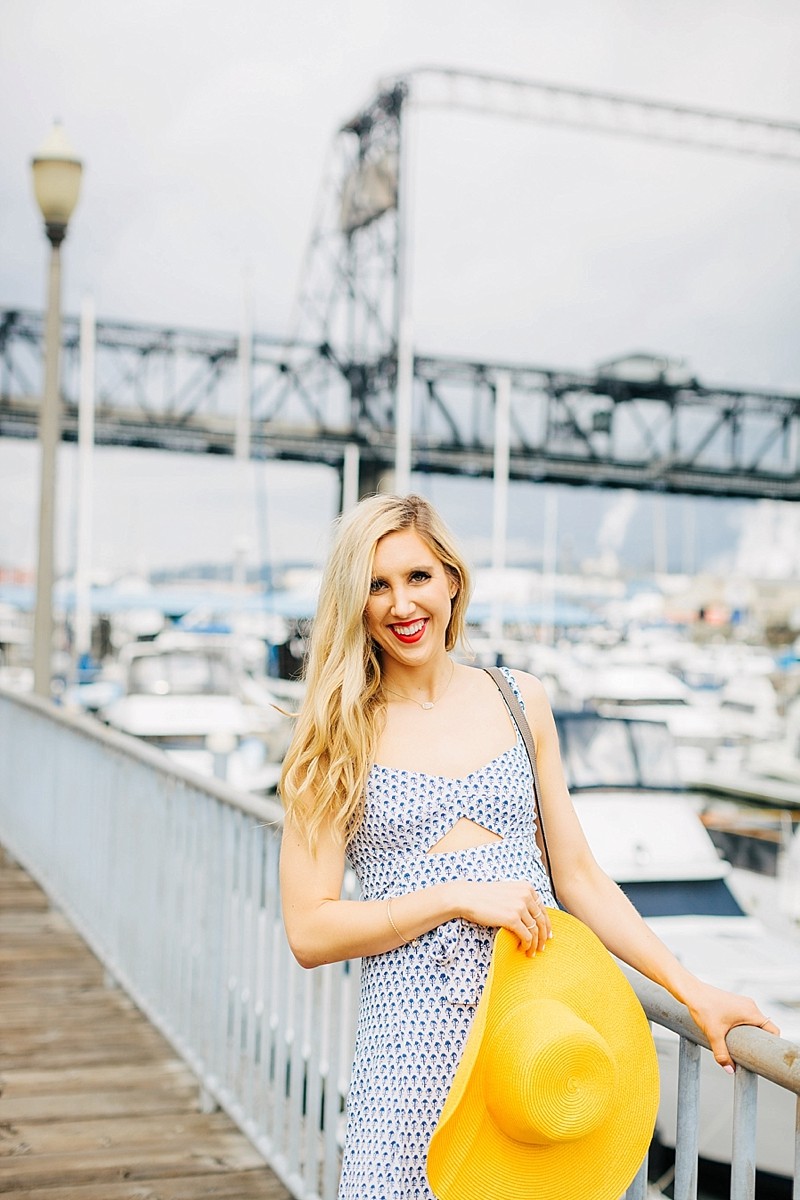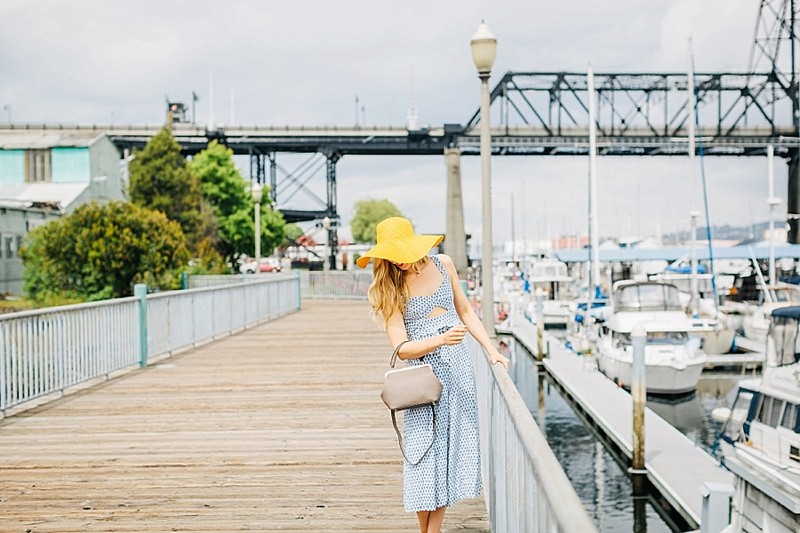 WHERE TO PURCHASE
Some of the best stores to find culottes are:
ZARA– This store has a GORGEOUS array of cropped pants to choose from to include bottoms in lace, floral print, and pleated! I seriously can't get enough!
Macy's– This department store has some amazing options (many of which I have linked below!) that are within a reasonable price point. Plus, Macy's has sales ALL the time so this is a perfect way to save money on a trend!
ASOS– Is there a style that ASOS doesn't carry?! This brand has tons of cute options to choose from and with an amazing return policy and reasonable prices ASOS is usually a one stop shop for all summer's best trends!
Shop some of my FAVORITE picks below and let me know in the comments below if you are totally digging this trend this season or what you don't like about this trend. I would love to talk with you:). I always make sure to answer all my Blush Babes comments, they mean so much to me!

Don't forget to follow me along on follow me along on Instagram, Pinterest, Twitter, and Facebook for daily style inspo!
Thank you SO much for stopping by Blush & Camo!
xx Julianna