I'm so excited to share with you my new Lightroom Presets!! Ever since I started my blog back in 2015 photography has always been my favorite part of blogging and a true passion of mine. Four years later I am FINALLY releasing the presets I love and I know you will too!
These presets are available for desktop and mobile and all files include instructions. They work best with JPEG images, but can also work with RAW.
Just click on the Purchase button below, you will be directed to Paypal to complete your transaction (any major credit card can be used and you don't have to have a Paypal account to buy). The email address you enter in Paypal will be the email address your preset will be delivered to. Be sure to check your spam box if you do not receive the file.
If you have any questions feel free to email me at [email protected].
I want to see your beautiful images! Don't forget to use the hashtag #blushandcamoPRESETS so I can see and share your pictures. I can't wait to see what you create!!
xx, Julianna
Sunset
Sunset makes your pictures look romantic with warm and bright tones. This preset can be used in various types of lighting!


Wave
Wave makes your picture pop! Lots of vibrant color and warm undertones.
Palm
Palm is bold and bright! This preset is perfect if you want all your colors to pop; especially pinks and reds!
Key West
Key West is moody, but still bright. This preset works best in natural light!
Charleston
BEFORE

AFTER
Augusta
BEFORE

AFTER
Combo Pack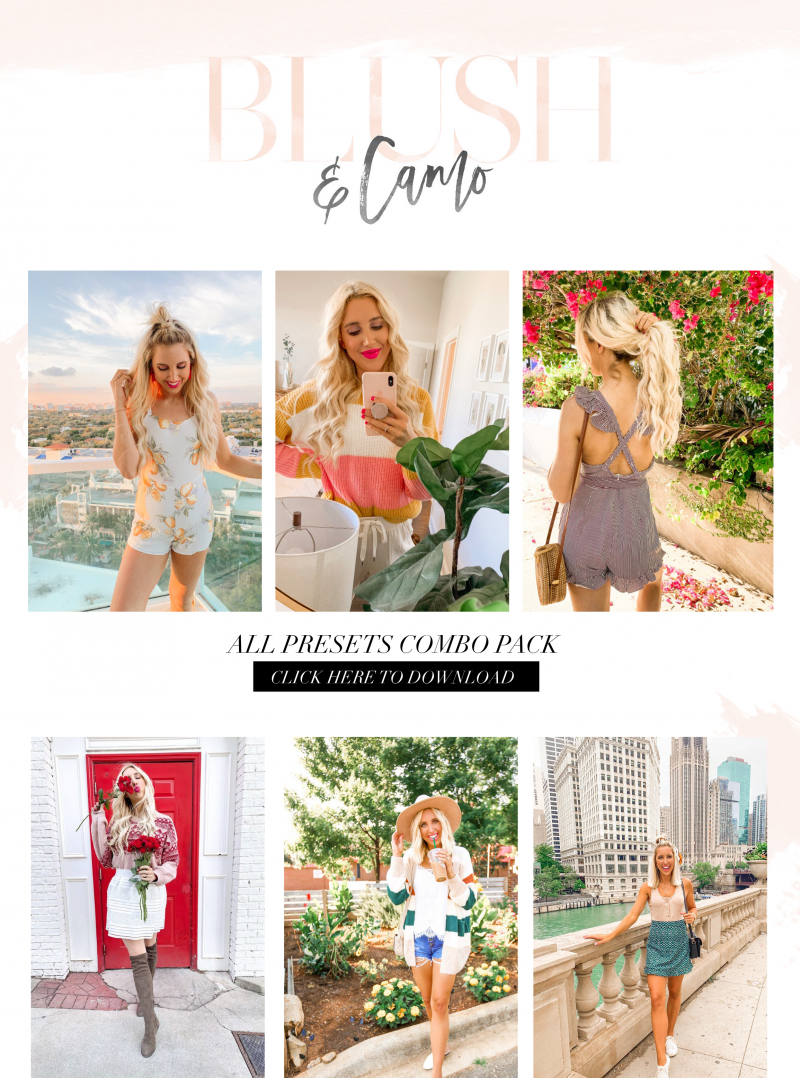 Combo pack of all 4 presets including Wave, Sunset, Palm, Key West, Charleston and Augusta. You will receive a PDF file with link to download all of the presets from my Dropbox.