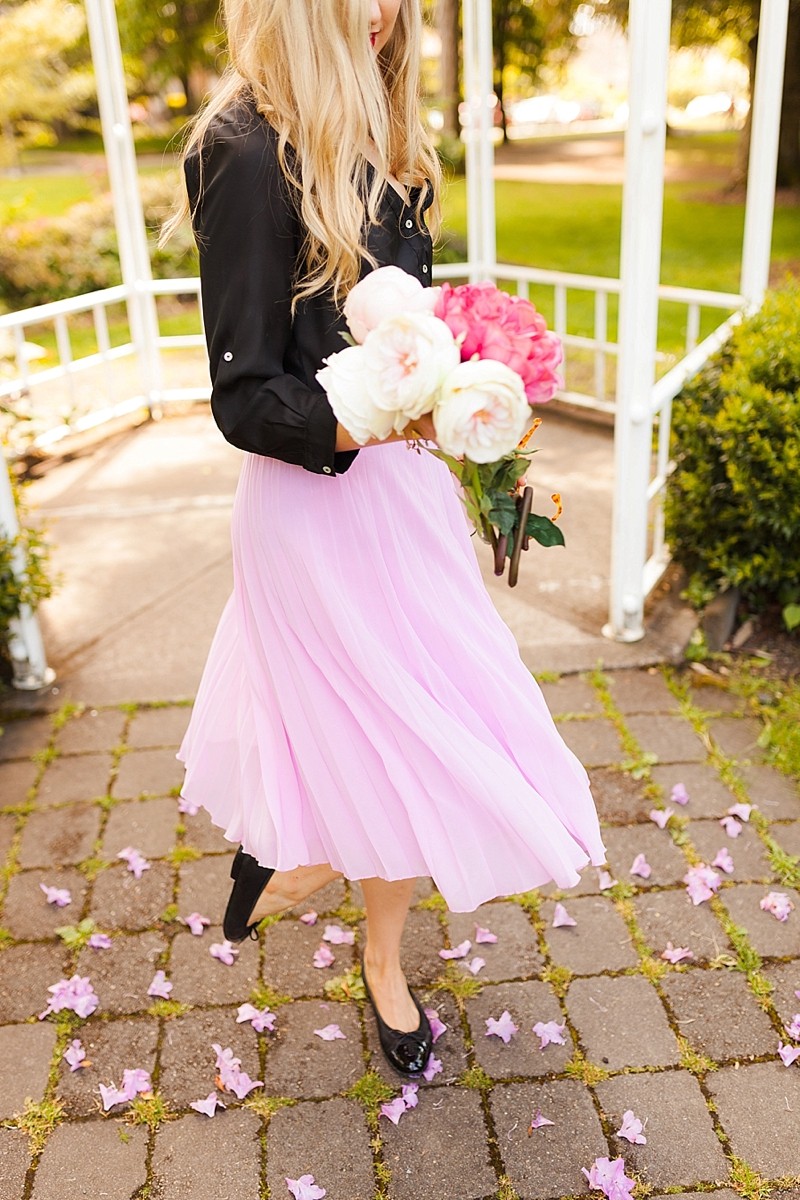 Hello Gorgeous! I'm so happy you stopped by the blog because today I'm sharing the easiest ways to add a little chic to your outfit! Not only are these tips simple, but most of them are absolutely FREE! Yep, free! Most of these items or tips you can do right after you read today's blog post.
Ready to add some chic to your next outfit?! Let's get styling!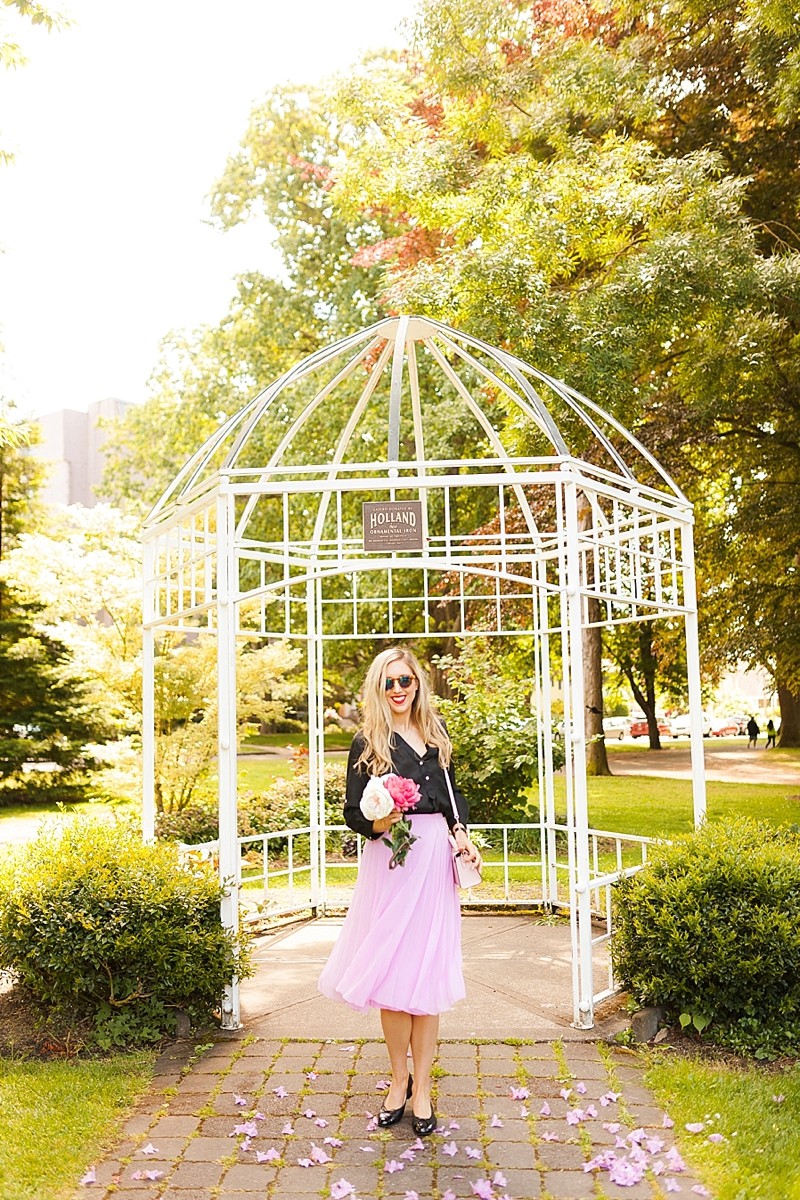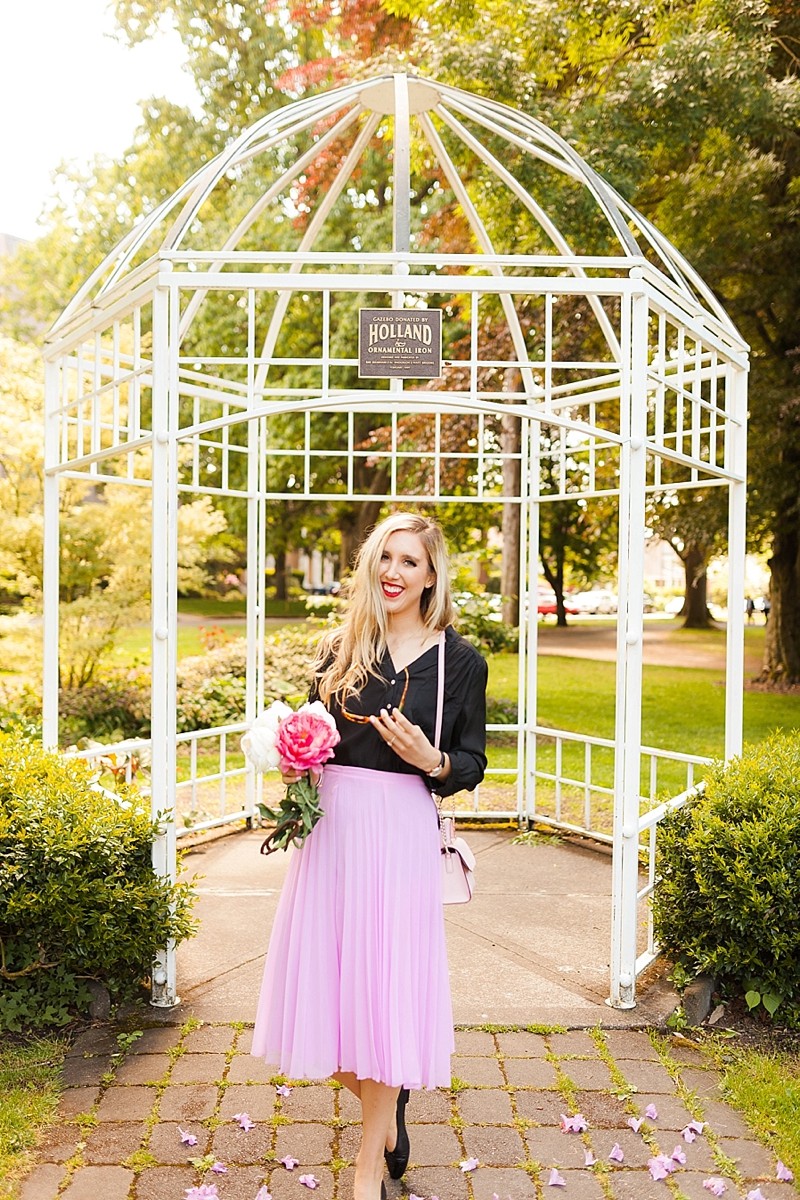 TUCK IN YOUR SHIRT
Tucking in your shirt is the easiest way to look instantly more chic! This automatically makes your outfit appear more streamlined and only takes seconds to do! Yes, it's really that simple. You may be asking yourself, well this is a great tip but not every top can be tucked.For example, you don't want to tuck a large, chuncky knit sweater into your jeans because 1) You probably won't be able to zip your pant up (so not chic!) and 2) chunky knits are not meant to be styled that way! Or, a crop top probably isn't going to work either;). So what are the guidelines to ensuring this tip works every time?!
Tucking in your top is applicable to almost all tops to include button downs, blouses, and basic tees. The list could get quite extensive but I tried to sum up what I call the "big three".
This trend is huge among supermodels Gigi Hadid and Kendall Jenner… need I say more?!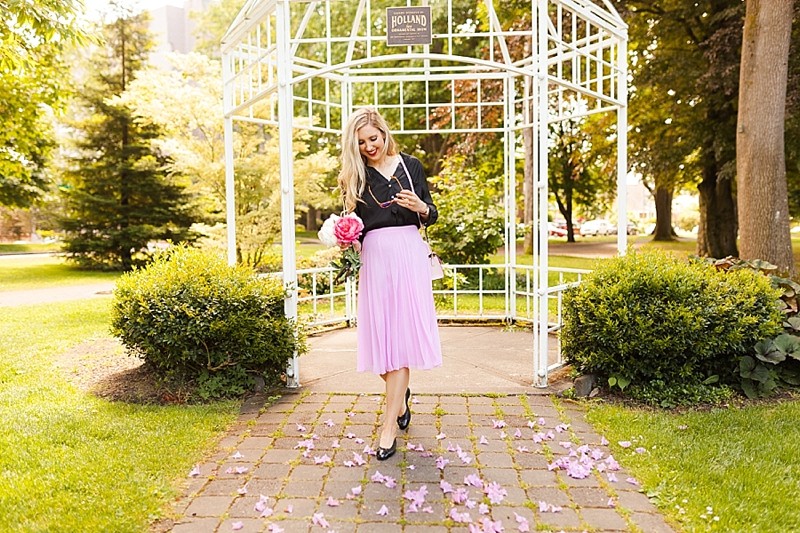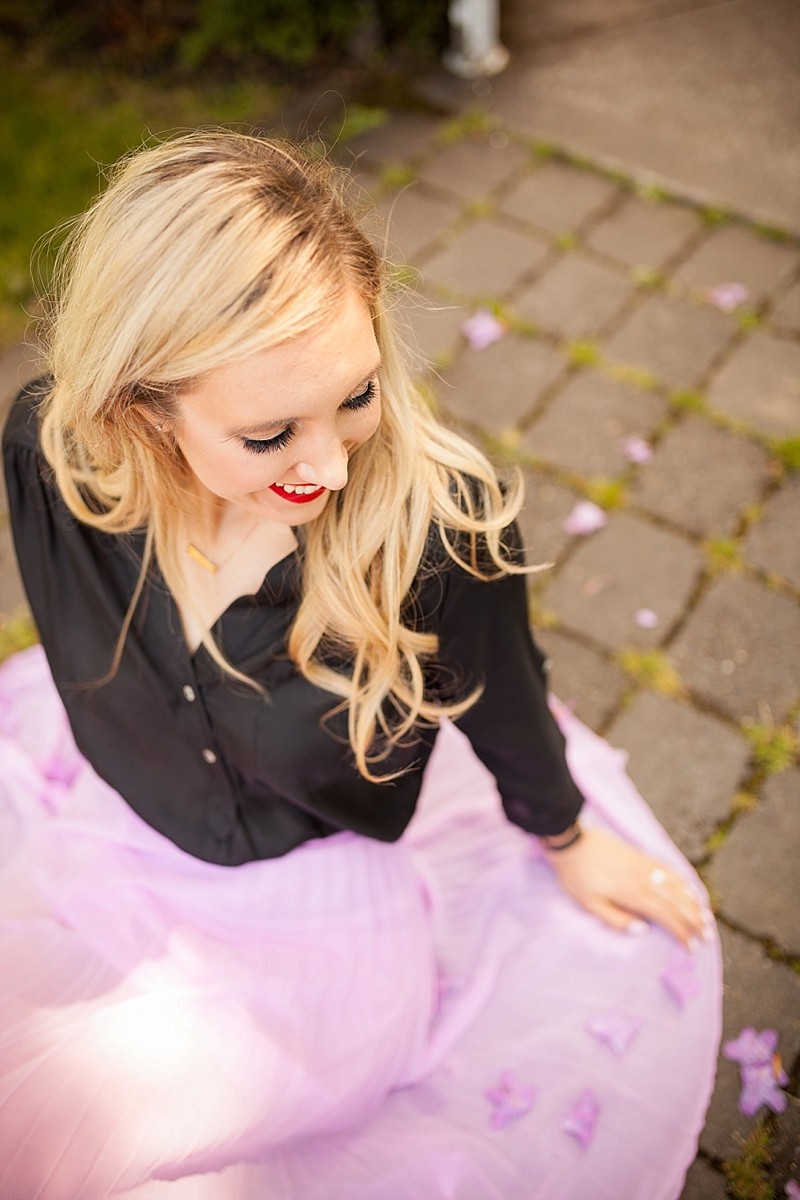 WEAR BLACK AND WHITE
This is likely the most obvious way to add some chic to your look. Wearing black and white is timeless, classic, and black is a very slimming color! This is a win/win for all you ladies out there looking for ways to elevate your style in a few seconds! Wearing black and white is also a color combination that you can also wear to any occasion. Try thinking of a situation where black and white colors aren't acceptable (see, I told you it can be worn anywhere!).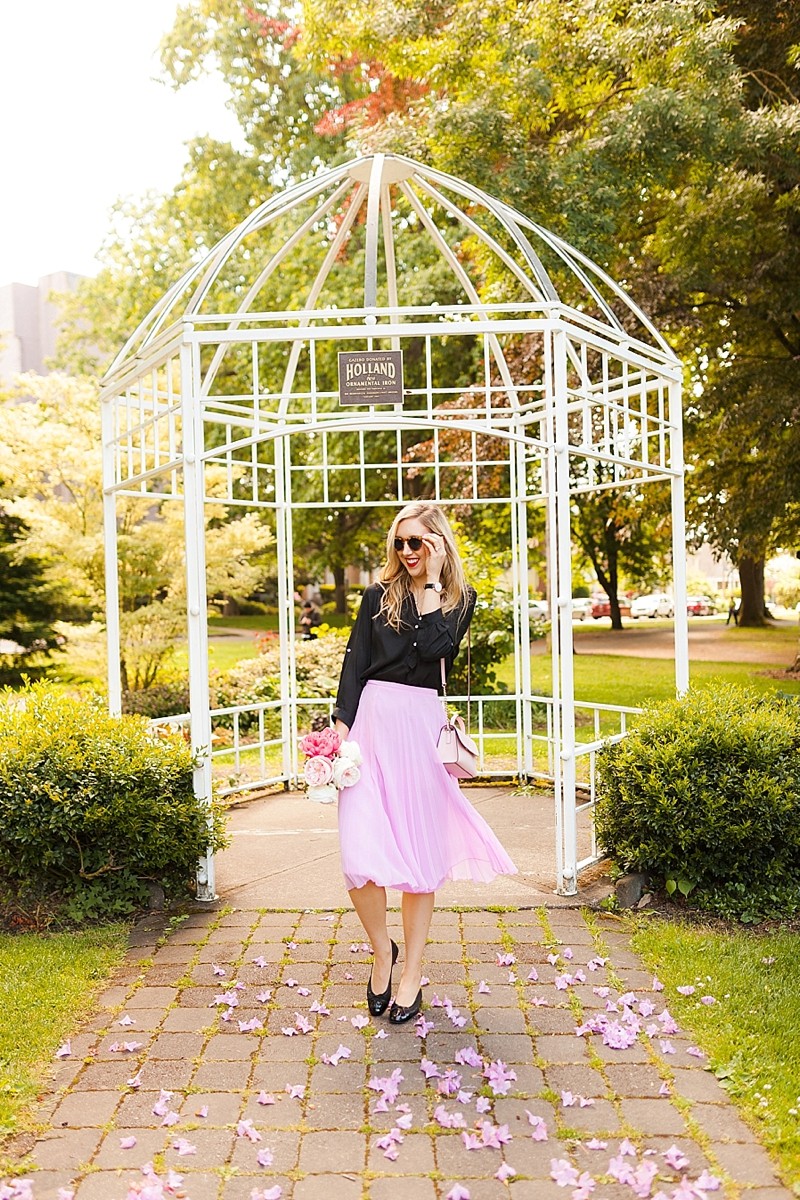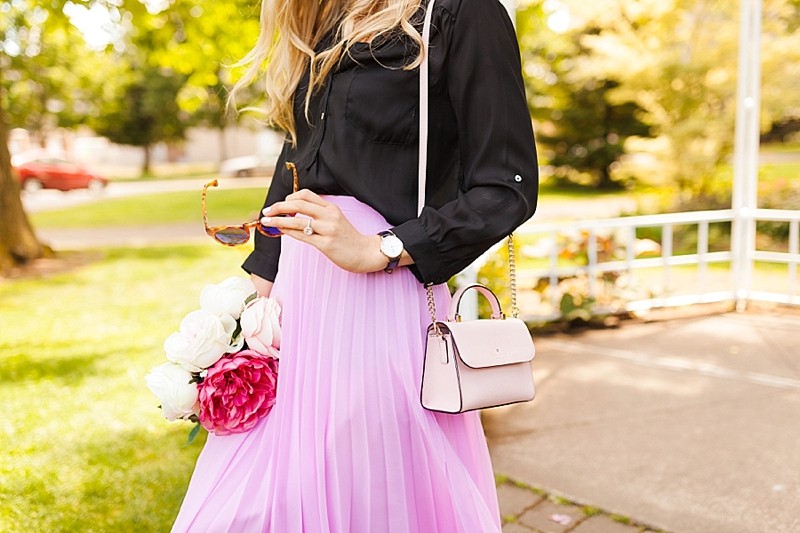 PATTERN MIXING
If wearing black and white isn't your thing and you're more of a bright colored kinda girl don't worry- I've got you covered. If you love colors and want to add a little chicness to any look mixing patterns is an AMAZING way to accomplish this! concept is too confusing, I did a post about pattern mixing for beginners here!
Usually, when mixing prints, you want to use colors in the same "color family." This means if you are wearing cool colors, the items you are mixing should also be cool colors and vice versa with warmer colors. When you start mixing color groups the look starts moving away from chic and more towards confusing. I know there are girls out there who go against this mix and match rule I use and can ROCK it, but I am just not one of those girls (I'm sharing what works best for me).
BONUS STYLE TIP: If you just aren't into mixing patterns, color blocking is another great way to add some chic to your look like I did in today's outfit! I recently did a post about color blocking for beginners you can read by clicking here!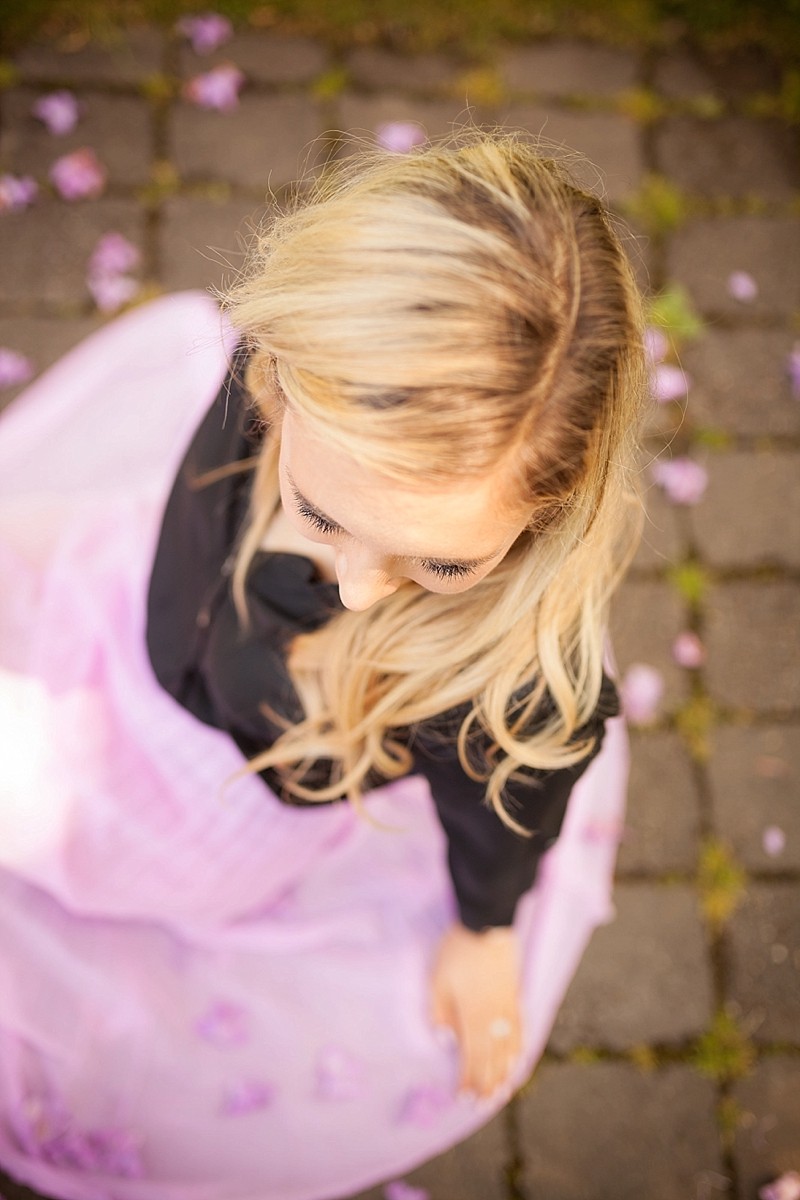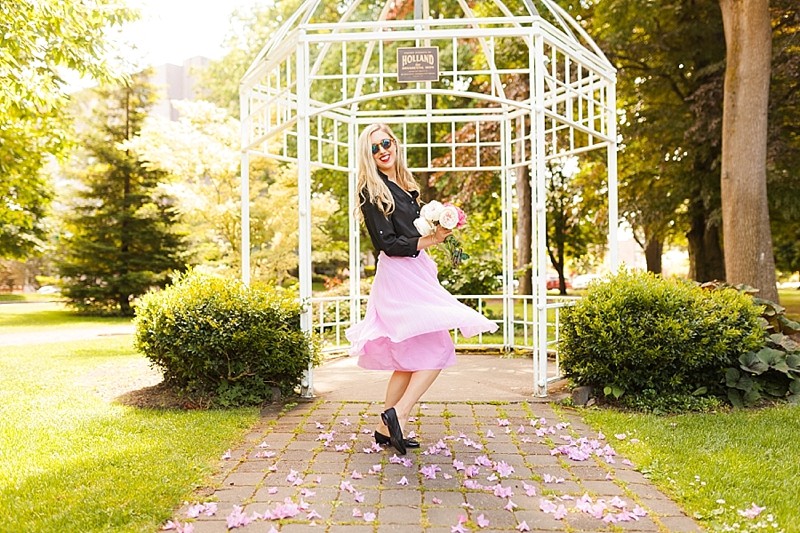 JUXAPOSE TWO STYLE CONCEPTS
When you combine two fashion elements that are complete opposites this creates an EXTREMELY chic vibe to your overall look. Some combinations include:
feminine and edgy
sporty and preppy
structured and flowing fabrics
casual and dressy
grunge and polished
These are all great ways to create a fashion forward vibe to your outfit and have some fun with your personal style!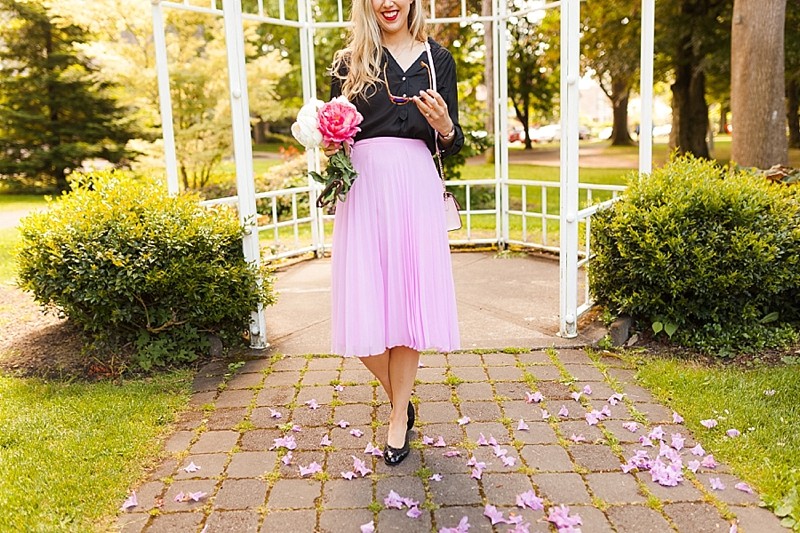 ADD UNEXPECTED ACCESSORIES
If you don't want to overdo the chic factor, or if you are looking for a way to amp up your workday chic, incorporating unexpected accessories are the perfect way to do this! You want to use this style tip because accessories are much more subtle than your overall outfit and won't draw as much attention. This is the perfect way to have some fun with the subtler elements of your look!
Unexpected accessories can include:
shoes with a unique
A fun detail on your handbag or cluth
Incorporating jewelry when you usually don't
Adding larger sized baubles
A bold red nail polish color
A bold lip for the workplace
As you can see, these unexpected accessories don't have to make a huge statement, but never count these details out of your outfit! Even the most subtle details can leave a big impact!
What did you think of these chic style tips?! Would you ever incorporate any of these into your daily outfits?! I would love to talk with you in the comments below! Don't forget to follow me along on follow me along on Instagram, Pinterest, Twitter, and Facebook for daily style inspo!
Thank you SO much for stopping by Blush & Camo!
xx Julianna
SHOP MY POST
Chanel Vintage bow detail ballerinas
ASOS TALL Pleated Midi Skirt
Westward Leaning Voyager – Head over to DITTO and use code "BLUSHANDCAMO" for receive your first month FREE!
Women's Apt. 9® Crepe Blouse