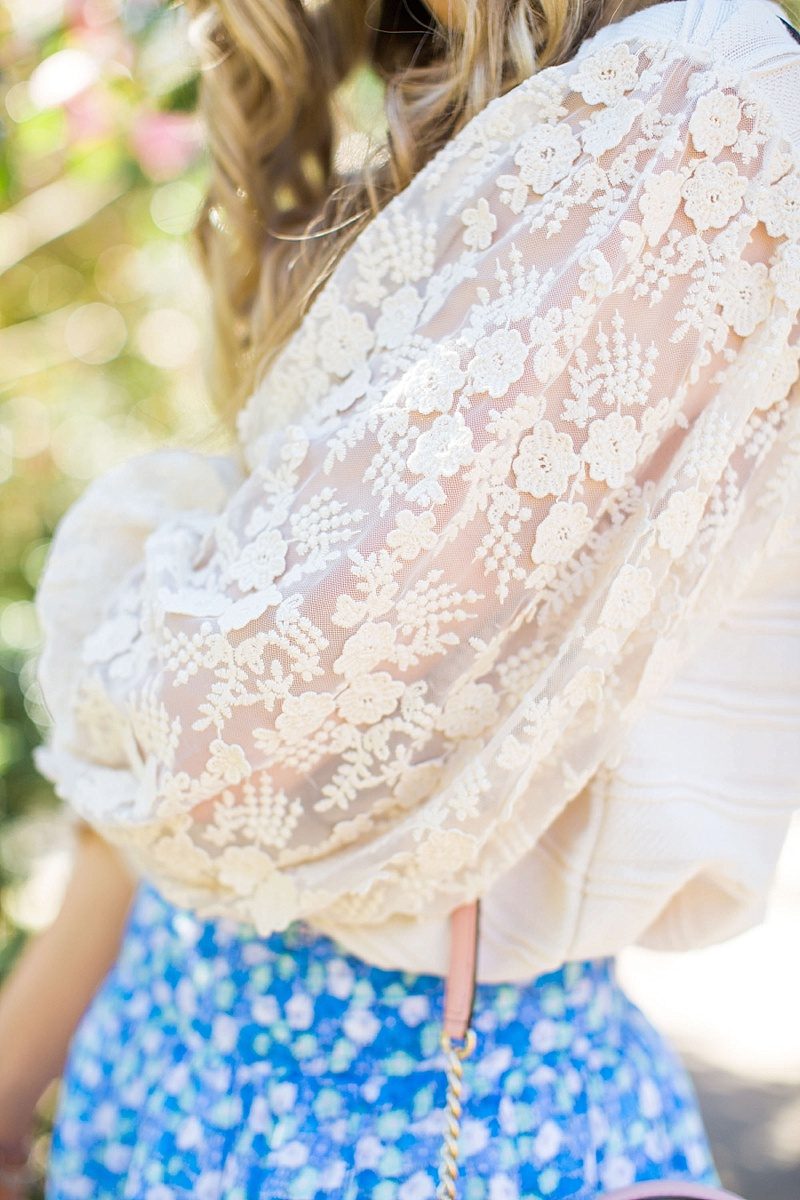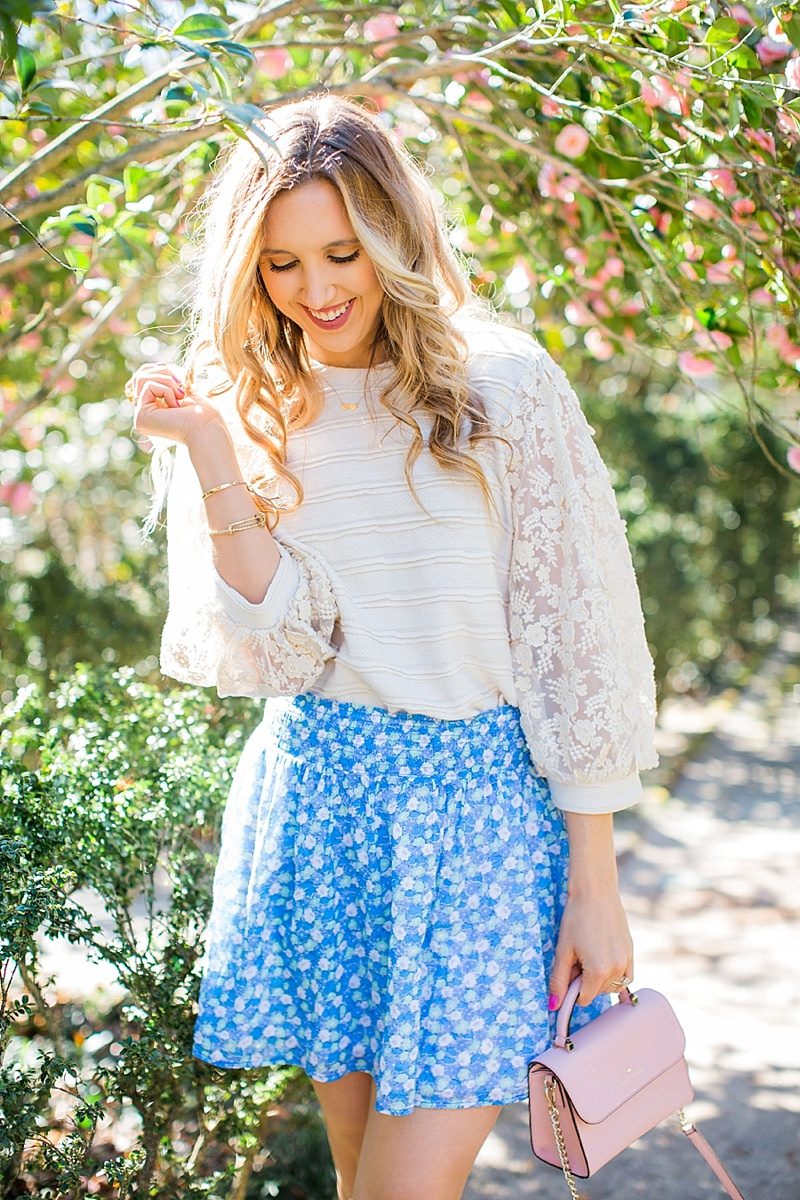 Hello, Gorgeous! It's officially May and today on the blog I'm sharing my favorite top I recently purchased from Anthropologie and reasons why you should also purchase this amazing item. I'm also dubbing this the "hot" item to purchase this month and I'm explaining why!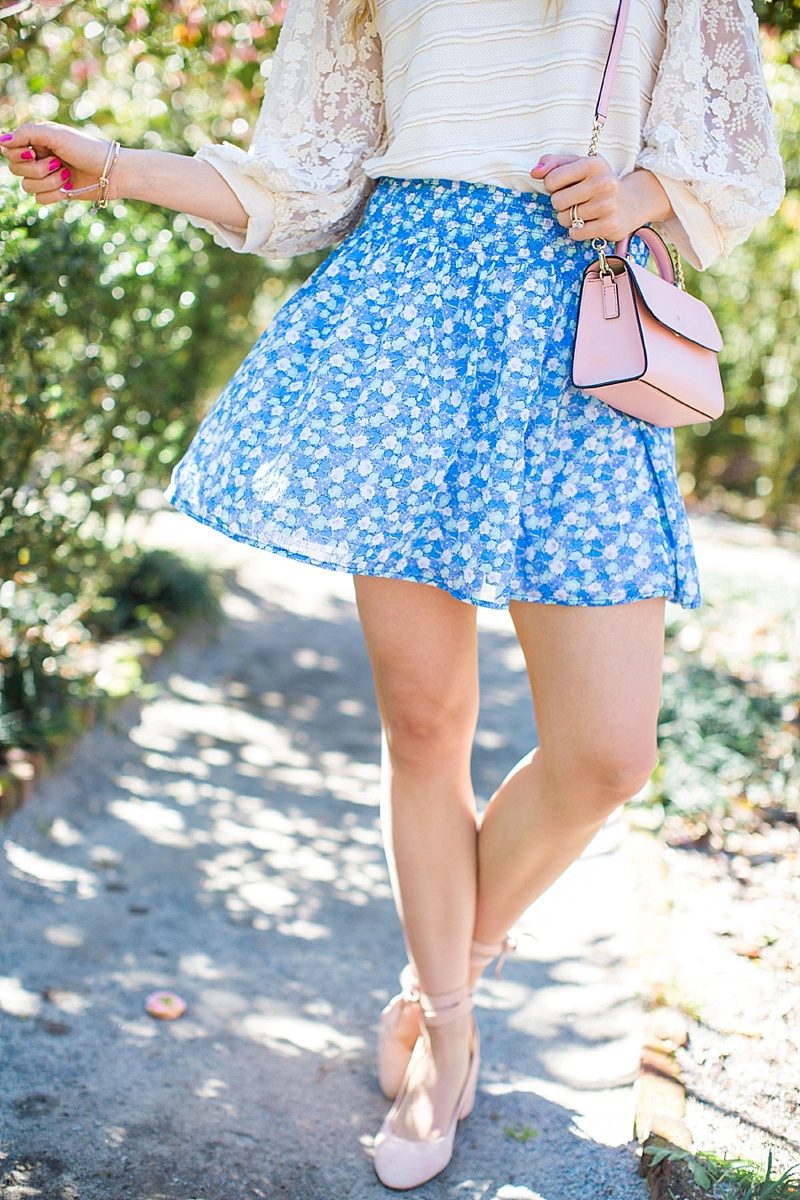 WHAT I LOOK FOR WHEN SHOPPING
I am super picky about the clothing items I add to my closet and there are a few requirements each item must meet before I spend my hard earned cash on an item (is anyone else with me?!). These requirements are:
Can be worn for more than one season (I usually don't buy anything that can't be worn for only one season because #options)
Can be dressed up or down
Can be worn for multiple seasons (so not too trendy!)
Has a fun detail (this detail can be anything from material, embellishments, or color!)
Two weeks ago I was shopping and just couldn't find anything that made me swoon and was pretty disappointed. Then, out of the corner of my eye, I found this top in today's post and I knew this item needed to be added to my closet…. like yesterday. If you're looking for a beautiful spring item to add to your wardrobe I cannot recommend this top enough… oh, and it comes in black too!
Here are the top reasons why this top is perfect for spring!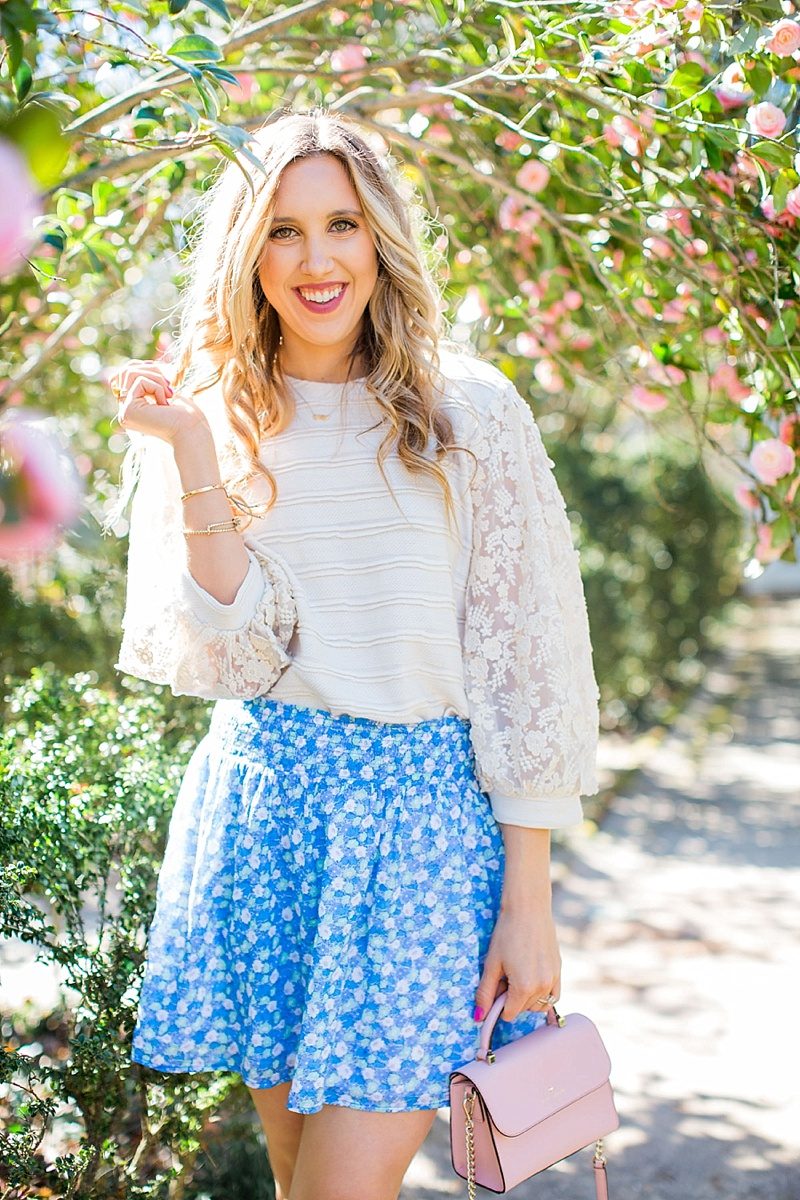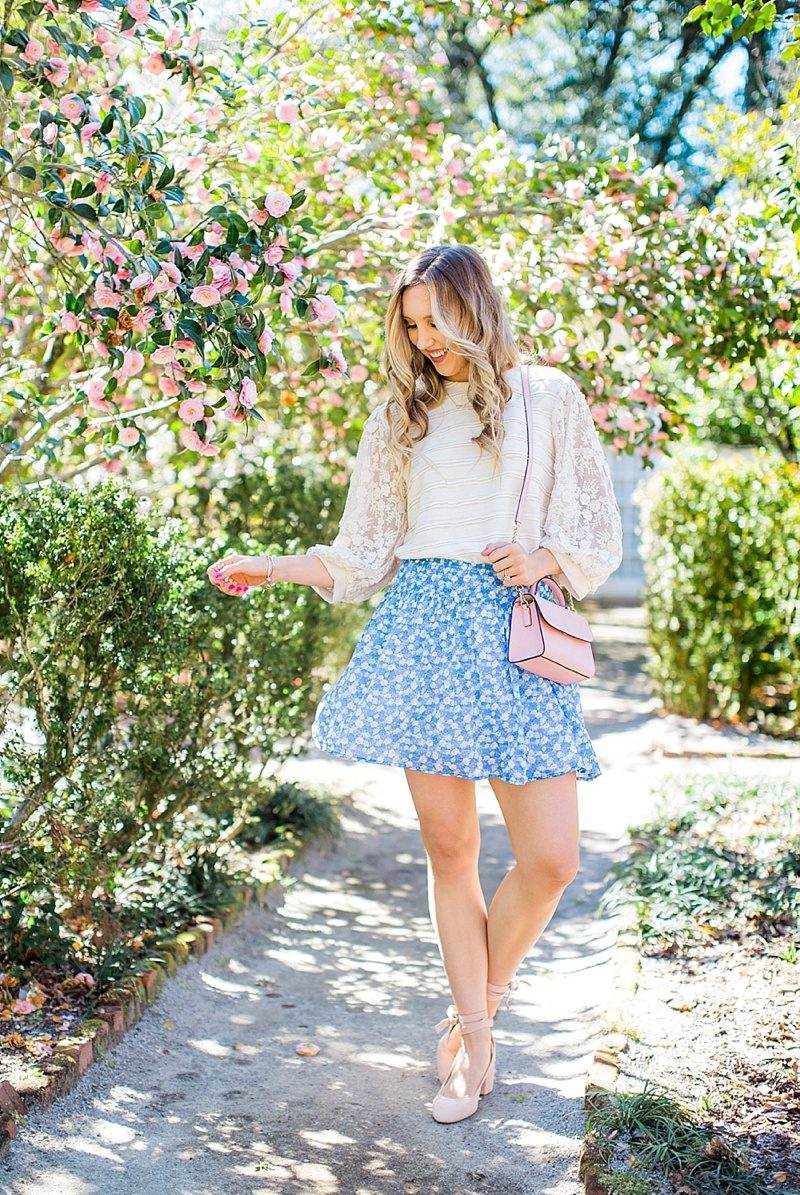 IT'S SUPER VERSITILE
No matter what your personal style is, this top is for you. The reason for this is because this top is very feminine. Now, you may be thinking this is a bad thing and only appeals to certain personal styles but I would argue this is what makes this top so great!
One of the best outfit combinations is edgy mixed with feminine. If your style is more edgy you can style this top with a black skirt and leather jacket and you instantly have this ultra chic and edgy look!
Or, if you are more on the feminine side of style, you can make this top as feminine as you like! There are various levels of how feminine you want your outfit to look, but since this top is in a beautiful neutral crème hue the possibilities are endless.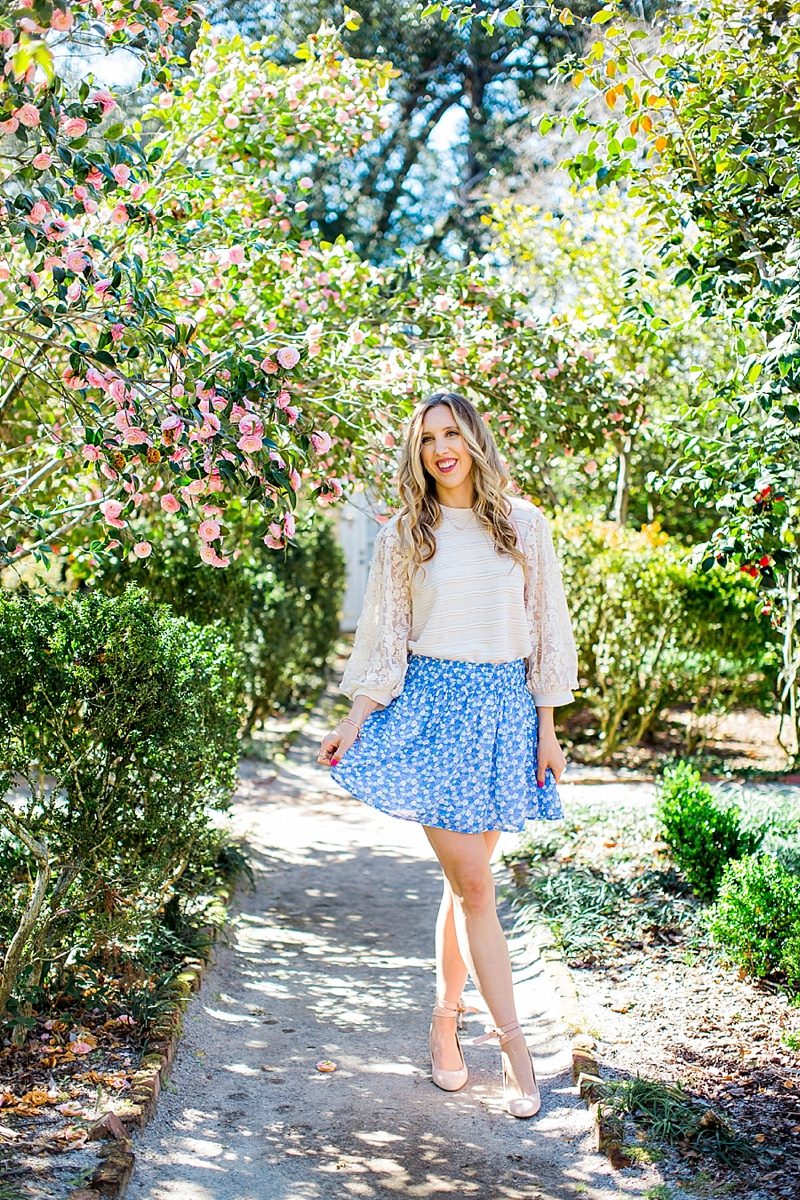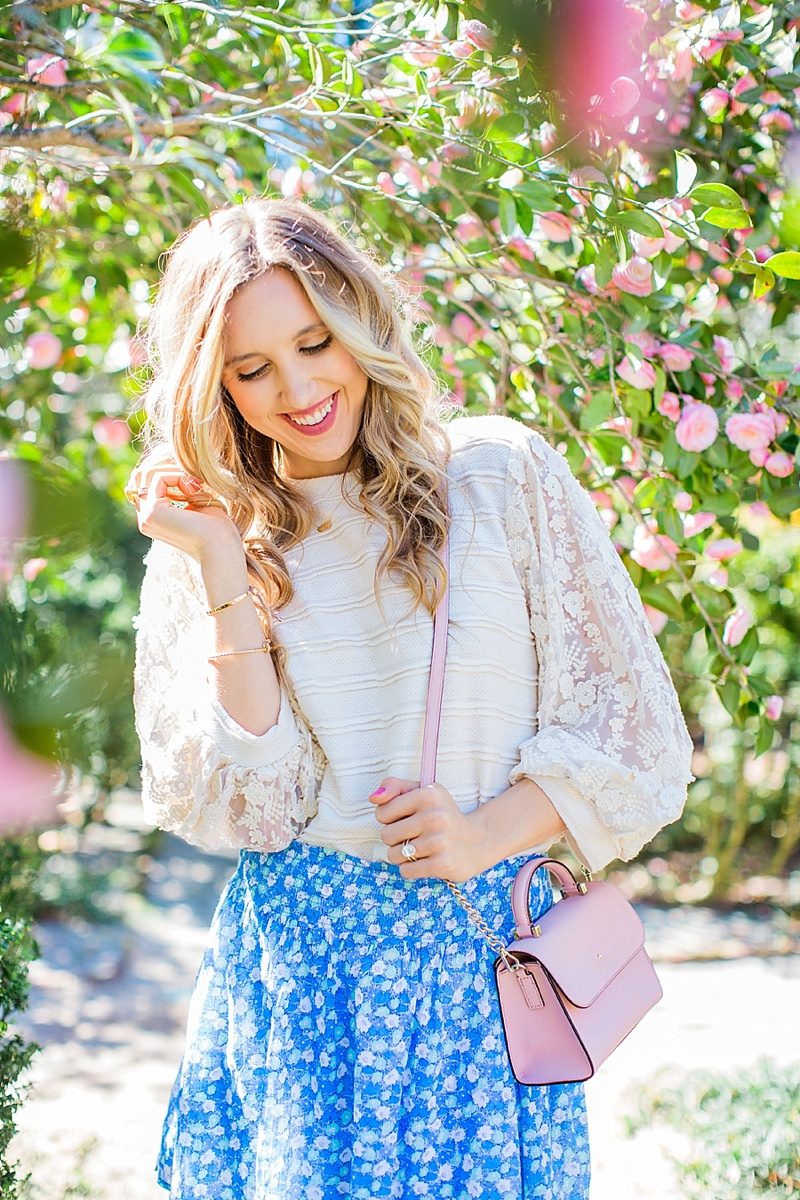 YOU CAN WEAR THIS FOR MORE THAN ONE SEASON
As I stated above, a huge requirement for me when purchasing clothes is I want the option to wear this item more than one season because #options and it's budget friendly. Plus, I can justify spending more money on an item if I know I'll get double (or quaddrouple!) the use out of it!
This top is perfect for winter (because of the crème hue!), spring (because of the beautiful floral print on the sleeves), and even cooler summer days because the material is so light weight.
This top is perfect for three out of four seasons, and if we are being honest, you could totally style this top for fall too!
A top that you can wear no matter what season?! Buy this. Now.
WILL PAIR WITH ANYTHING
Since spring is just around the corner I'm thinking of all the items you can wear this top with. And the answer I came up with is everything.. shorts, skirts, layered over rompers or dresses, you can do it all with this top and look super chic!
What do you think of this top?! I wold love to hear from you in the comments below. Don't forget to follow me along on Instagram, Pinterest, and Facebook for daily style inspo!
Thank you so much for stopping by Blush & Camo!
xx Julianna
SHOP MY LOOK
Top ( I linked the black hue, but it comes in both!)