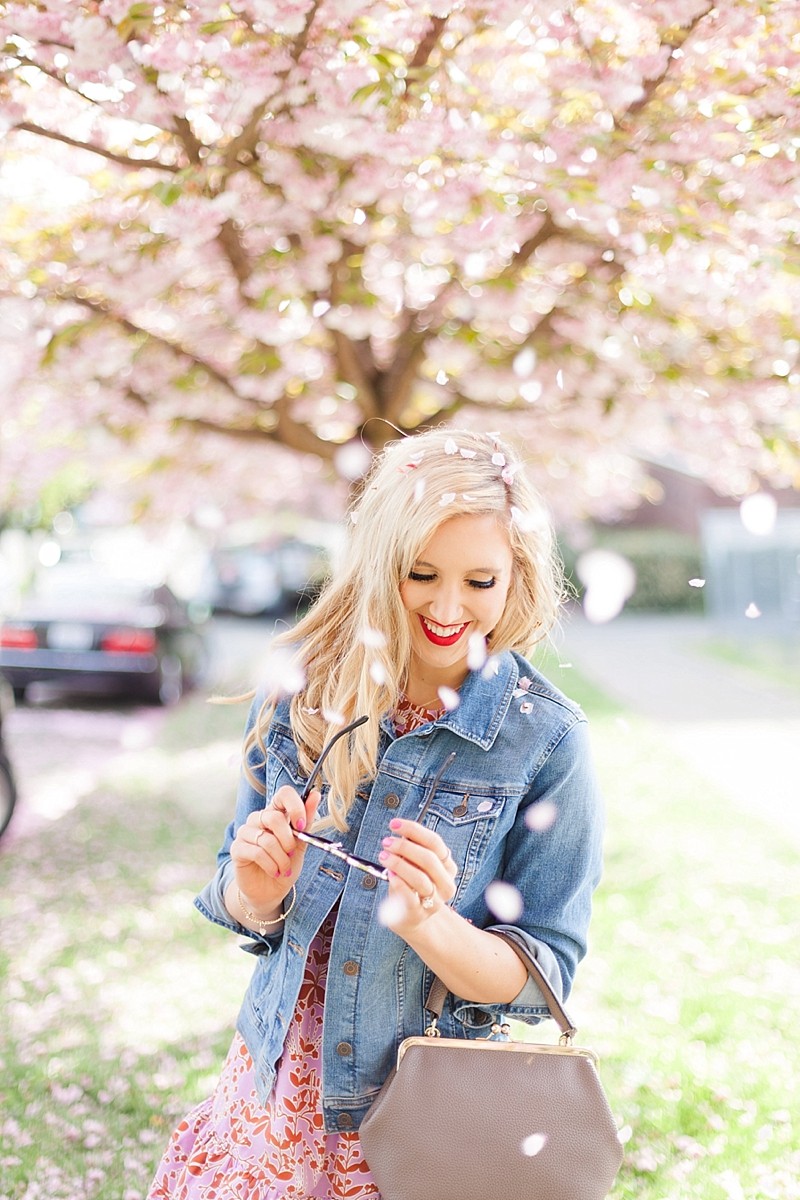 Hello, Gorgeous! Today I'm sharing 5 reasons why you NEED a jean jacket this spring. I promise after you finish this post you'll be running, not walking to your nearest mall. Or, for you online shoppers, you'll be fast typing- not slow typing your favorite stores' URL;).
Let's get started!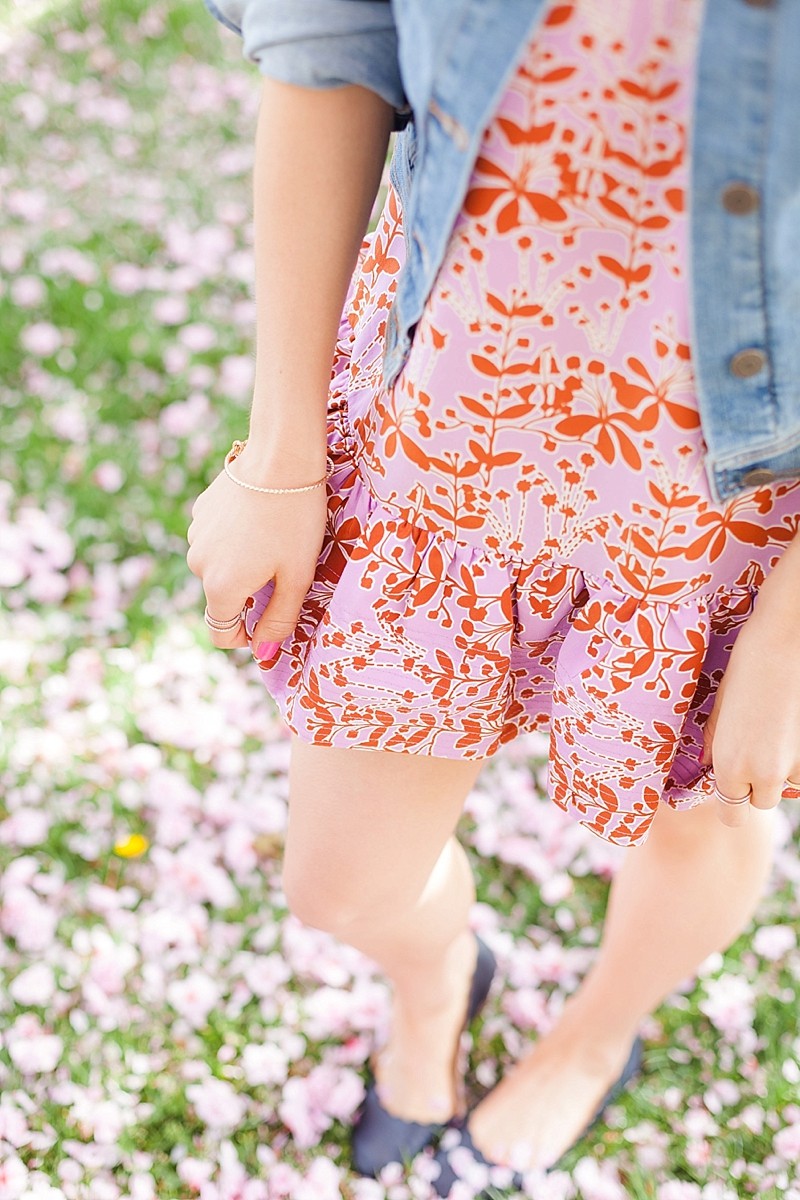 A CLASSIC WARDROBE PIECE
Every season jean jackets flood our favorite stores and for good reason. A jean jacket is a classic wardrobe piece that will NEVER go out of style. I repeat, will never go out of style.
Consider this item a closet staple and a piece totally worth splurging on. When I first bought my jacket I purchased it because I knew this was a classic and needed to go into my closet. I completely underestimated how much use I would get out of my jean jacket and am considering buying another one! I style this jacket with almost ALL my spring looks on the weekends.
Bottom Line- A jean jacket is a classic wardrobe item and totally worth splurging on because you'll wear this jacket season after season!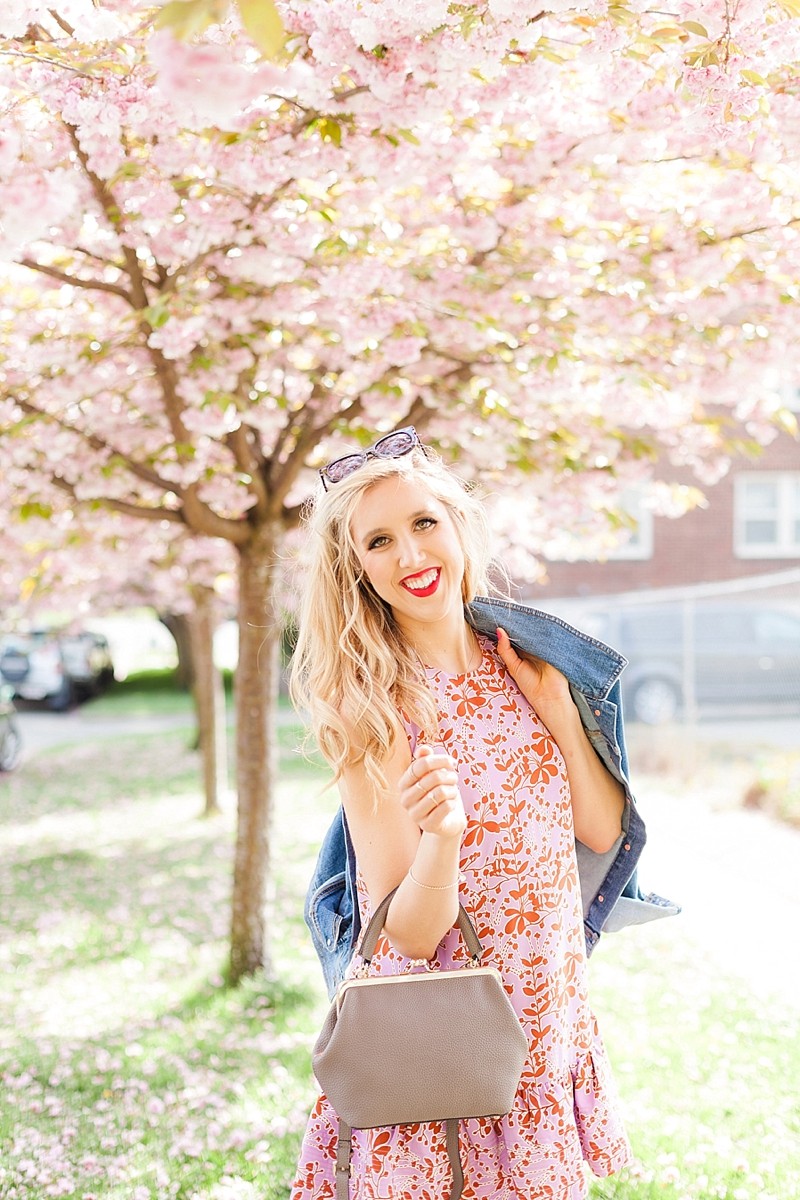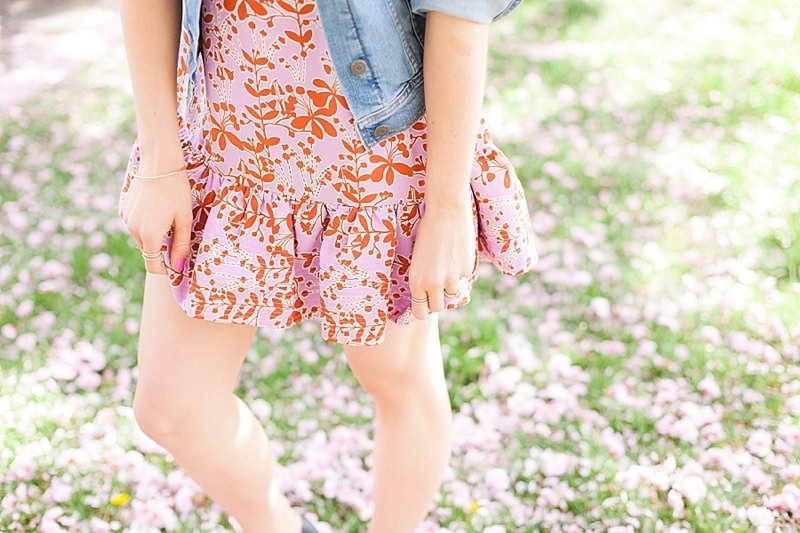 PERFECT FOR MULTIPLE SEASONS
A jean jacket is the perfect coat for multiple seasons. This is not just a spring coat or a summer coat. This jacket goes wayyy beyond our warmer temp seasons! A jean jacket is the perfect transition coat and can be worn during all of these seasons and transition periods:
Winter-Spring
Spring
Spring-Summer
Summer
Summer-Fall
I know that seasonal transitional don't really count as seasons, but we Blush Babes (secretly) consider them seasons because you have to look stylish even during the akward "do I make my outfit more on the winter side or spring side?". So, owning a jean jacket will cover you for 2 seasons AND 3 transitional season changes! Say what?!?! I told you this jacket is amazing and you need one!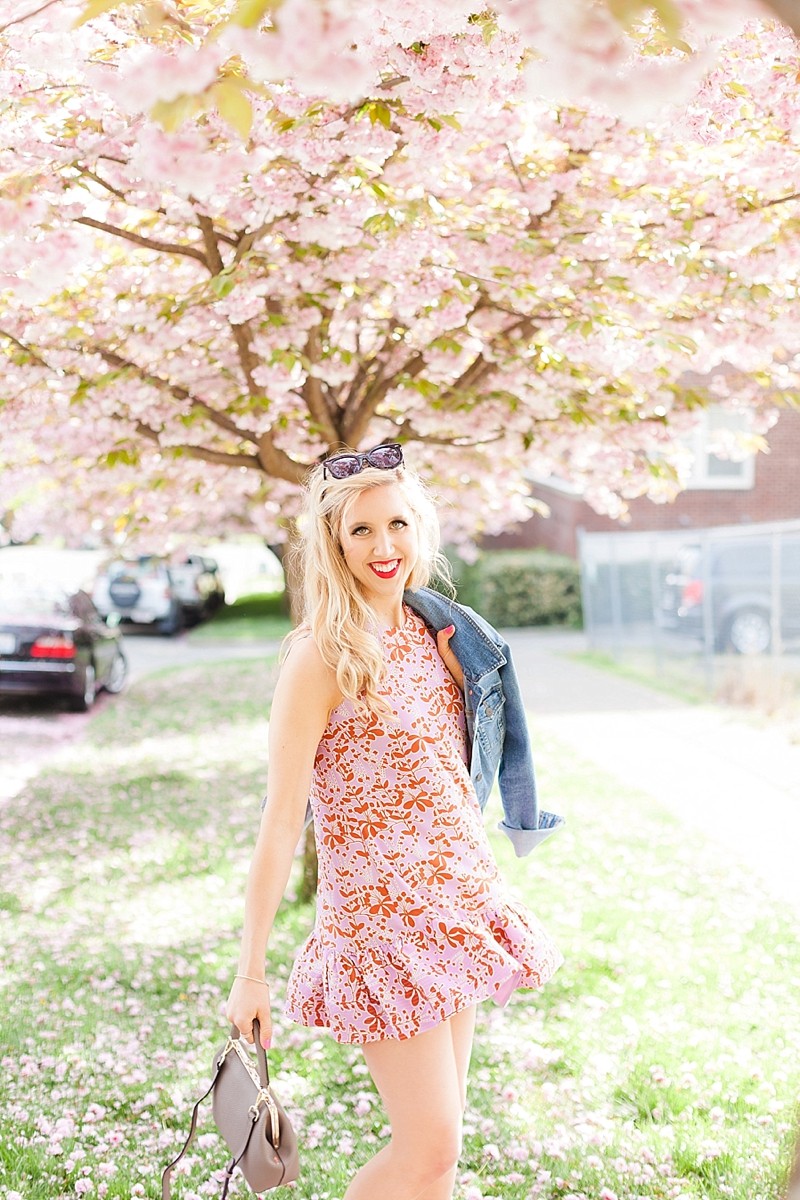 AN EXCELLENT LAYERING PIECE
I know I have said this SO many times before, but layering in any look is beyond chic. A jean jacket is the perfect layering piece during warmer temps because it will lock in heat, but not so much that you're going to over heat. Plus, if you get too hot simply tie the jean jacket around your waist to channel your inner 90s (this era is back and trending right now, which makes me feel old but that's another conversation!).
Layering is challenging during spring and summer seasons when you don't want to appear bundled up. If your jean jacket is your only layering piece that's totally fine because honestly, it's all you need:).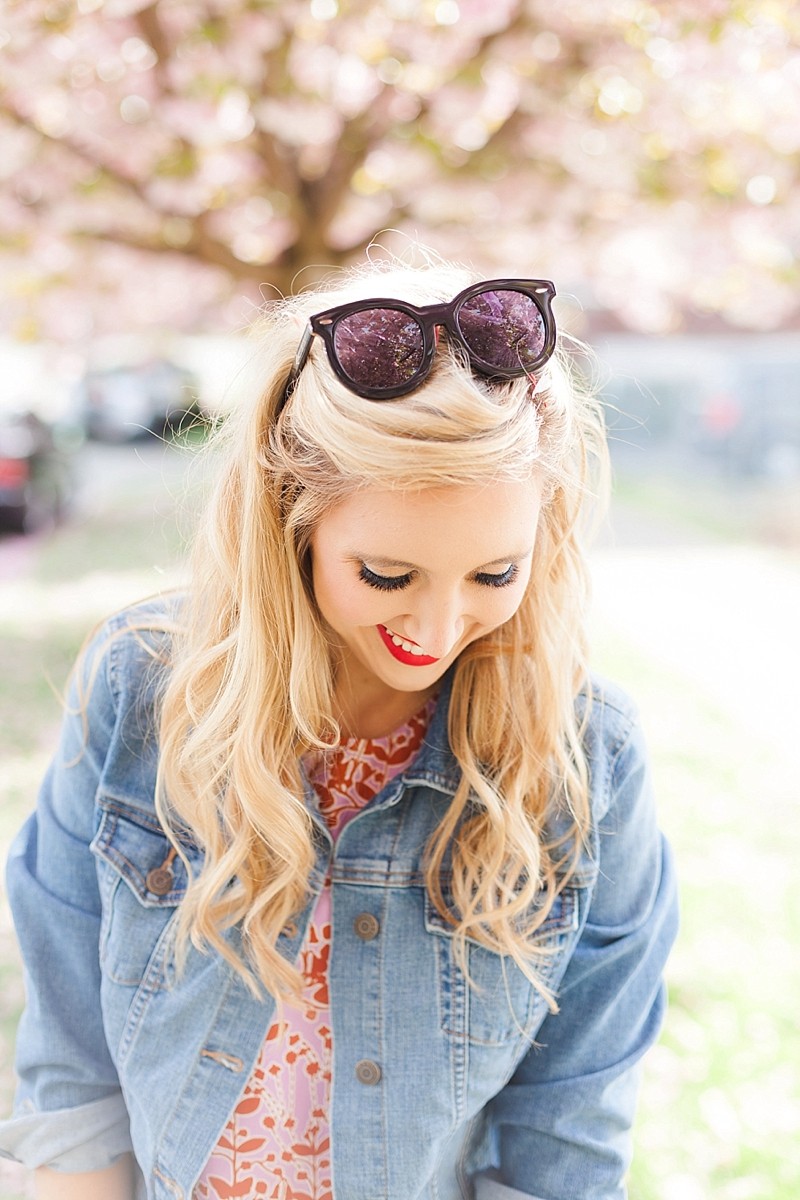 DENIM IS A NETURAL 
I've always considered denim as a neutral hue since you can wear this color with anything. Seriously, it looks amazing with anything!
Since a jean jacket is made of this beautiful color you can pair this item with any outfit in your closet and it will look amazing. Camel tones, black shades, grey hues… the list could go on and on. The jean jacket is the perfect piece to match your outfit!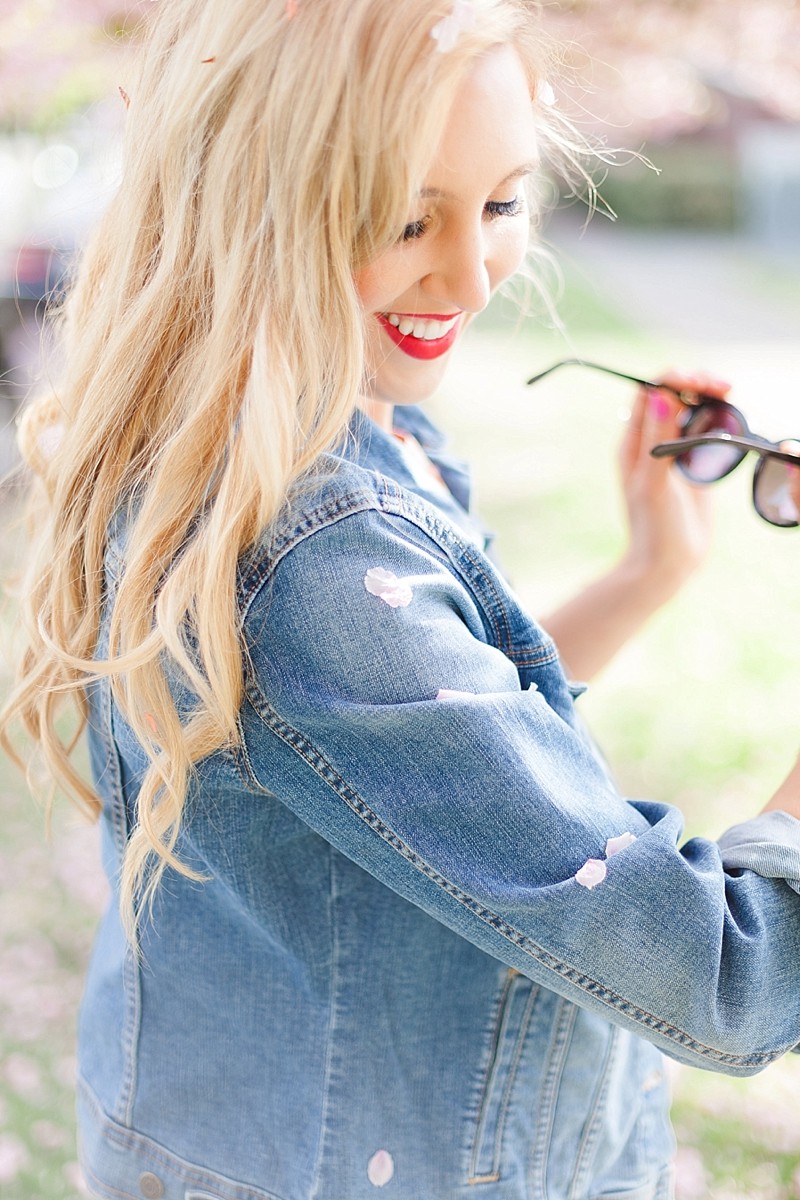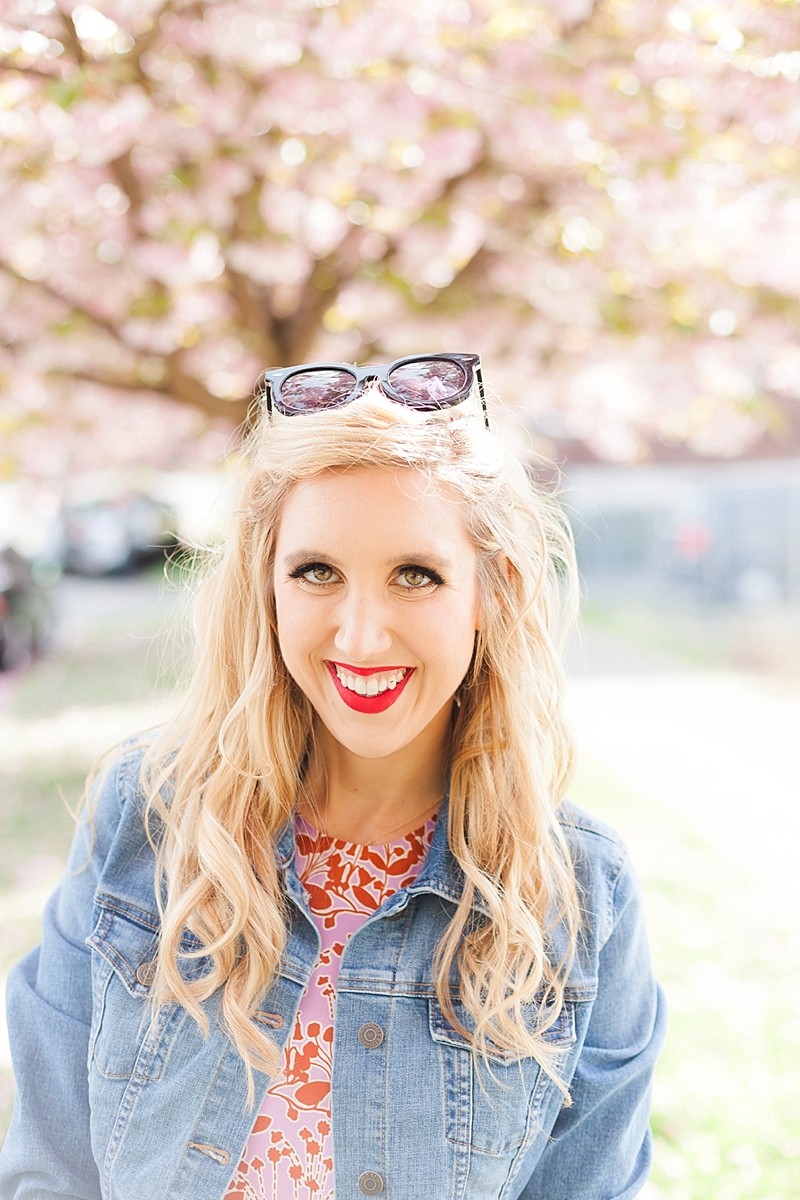 YOU CAN DRESS THIS JACKET UP OR DOWN 
If you are still reading and aren't already shopping for a jean jacket of your own here's another reason to love this closet staple. You can dress this jacket up or down. Pair this jacket with a feminine dress, like I did in today's post, or wear with a pair of jogger pants and athletic shoes. The jean jacket transcends all outfit vibes so feel free to incorporate this item for day and night!
THERE IS A STYLE FOR EVERYONE
Since jean jackets are such a classic wardrobe piece there is a style out there for everyone! There are cropped jackets, some with cool embroidery, your classic wash jacket, etc. Below are 8 jackets I adore and know you Blush Babes will too!

What did you think of today's style post?! Will you be purchasing a jean jacket this season?! Don't forget to follow me along on Instagram, Pinterest, and Twitter for daily style inspo!
Thank you SO much for stopping by Blush & Camo!
xx Julianna
SHOP MY POST
Cynthia Rowley Ruffle Sleeveless Dress
Denim Jacket for Women
Chloé Lauren Scallop Flats-Blue
Karen Walker Women's Alternate Fit Super Duper Thistle Sunglasses-Blac  Go to www.ditto.com and use code "BLUSHANDCAMO" to receive your first month of subscription to unlimited designer sunglasses FREE
SEPHORA COLLECTION Cream Lip Stain
Kendra Scott 'Elisa' Pendant Necklace
Handbag- JEMMA