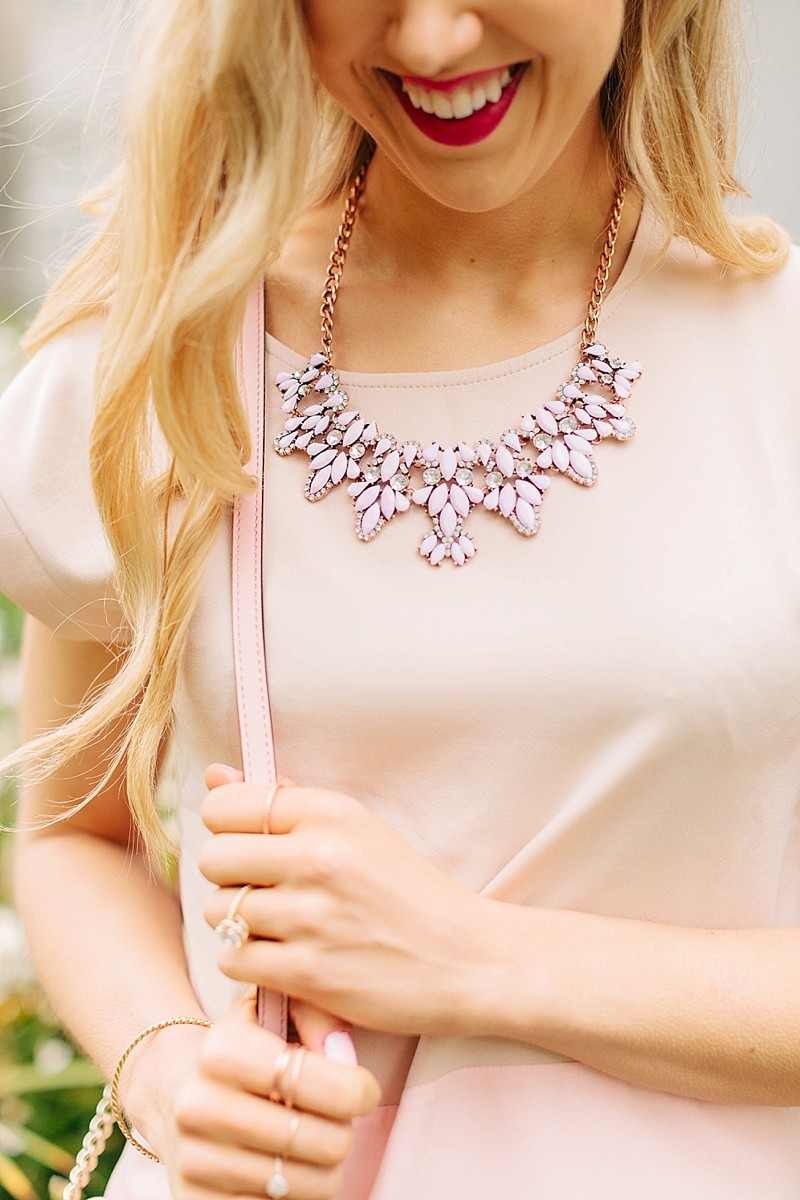 Hello, Gorgeous! Today's post is sharing simple tips for how to color block like a pro! Color blocking can seem intimidating, especially when using two bold hues, but not today! Have you ever attempted to color block and then looked in the mirror and thought "this just isn't working?!". I've totally been there until I started using these simple tips.
By the end of this post you'll be heading over to your closet to create a chic two toned look to wear!
Let's get styling!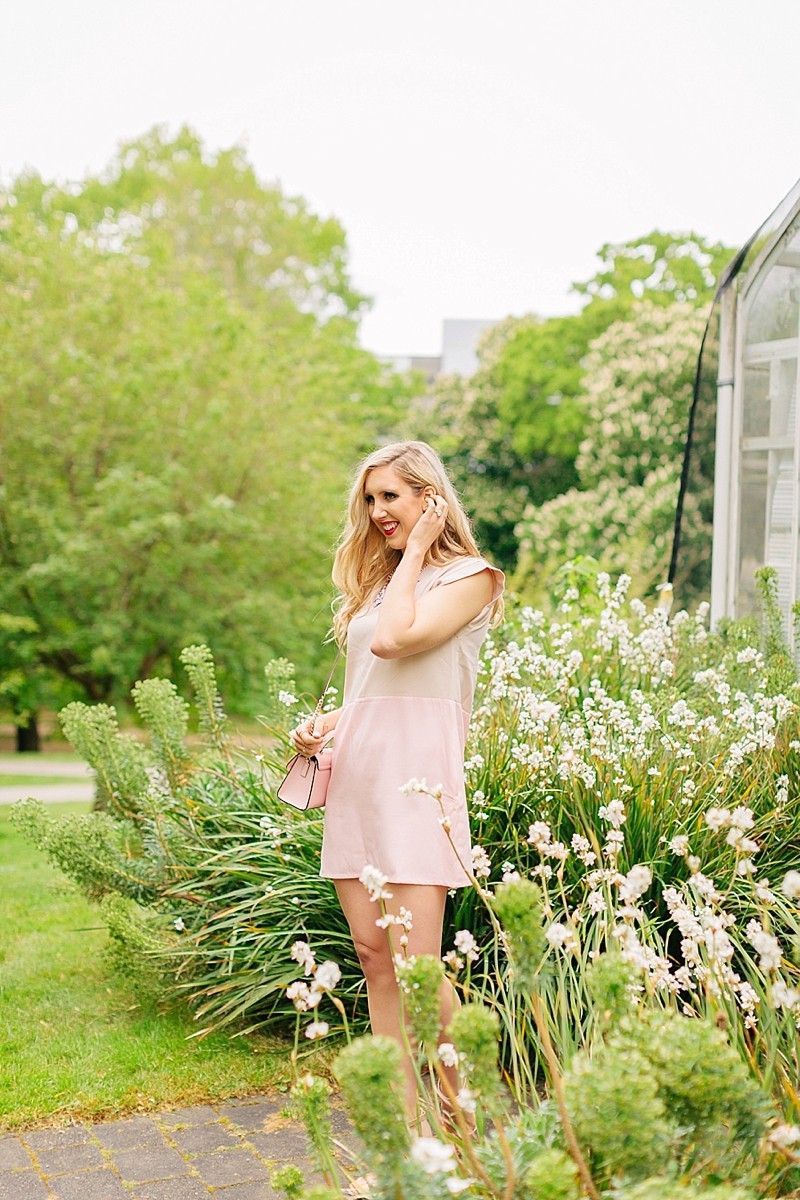 OPT FOR SUBTLE HUES
When you look in magazines like Vogue or InStyle and see color blocking you're most likely looking at two extremely bold hues paired together- so then you think the only way to do color blocking is by doing the same!
Wrong!
Magazines tend to over exaggerate trends in order to make a statement and catch your attention. They are very good at this, but sometimes those editorials can be misleading.
Since we aren't posing for an editorial in Vogue (never say never, Blush Babes!) this week and we are starting with color blocking basics, start with using subtle hues for color blocking.
You want to use subtle hues because you're still achieving the color blocking trend without making too large of a statement.
Color Groups that look AMAZING together include:
– Hunter Green & Blush
– Black & White
– Cream & Light Purple
– Tan & Yellow
– Grey & Red
– White & Blue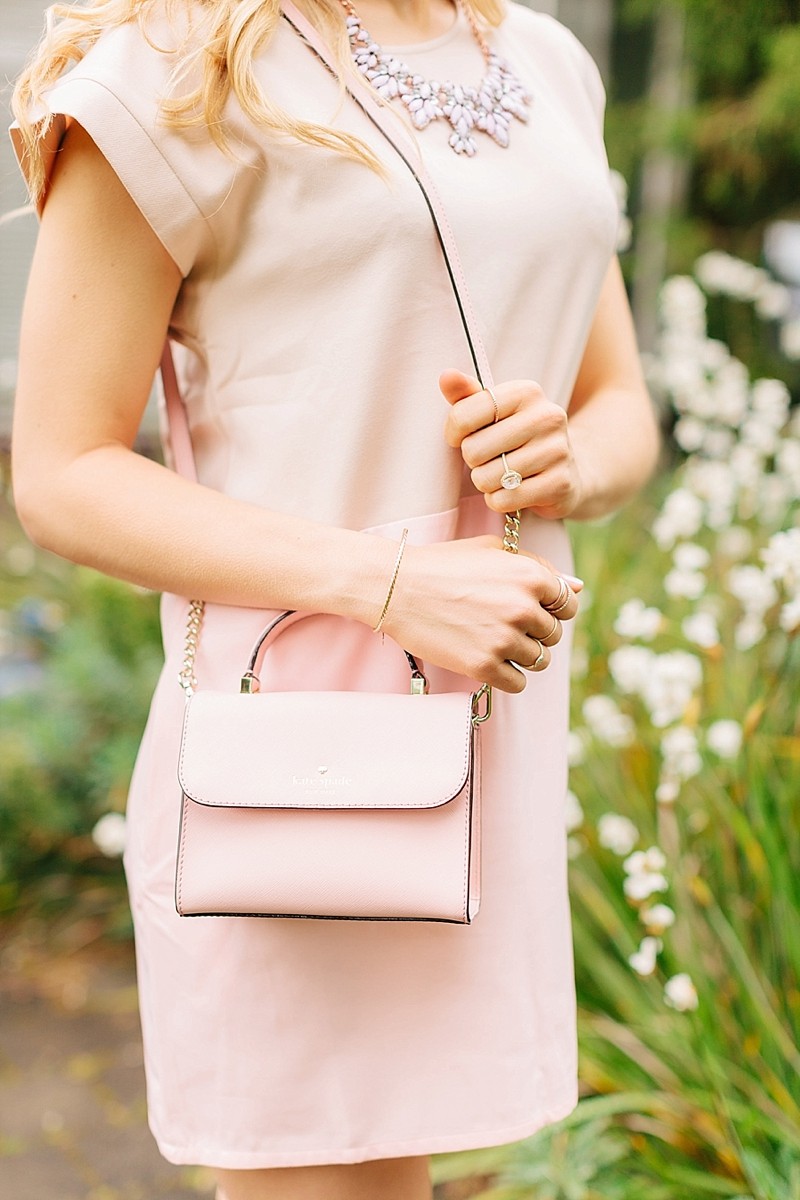 MATCH YOUR SHOES WITH ONE OF YOUR COLORS
To prevent too many colors combined into one outfit the best style tip is to match your shoes (or at least, get pretty darn close!) to one of the hues in your look!
Not only does this tip prevent your outfit from looking to busy, but this also keeps the focus on the color blocking you're styling! In today's look I matched my nude heels with the neutral color on the top of this TOBI dress!
If I were to have worn purple heels or another color this outfit wouldn't have looked as chic or put together.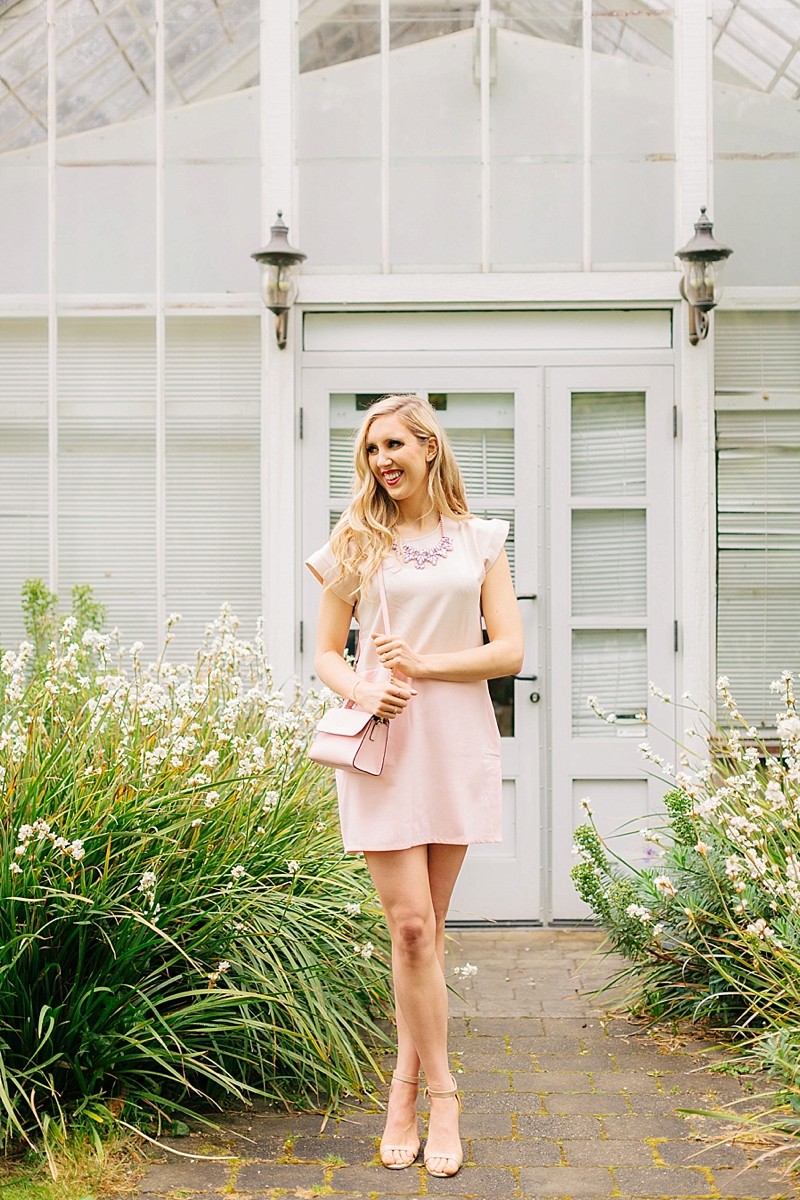 INCORPORATE A BAUBLE NECKLACE
When color blocking it's important to break up the look a little bit. You don't want to the look to appear to boxy or color coordinated. To achieve this in the most subtle way possible add a large statement necklace!
The reason a large statement necklace works is because you're drawing the eye towards a different element other than your color blocking, but you're not taking away from the focal point of your look! Plus, these necklaces add some glam to your overall outfit (#heckyes!).
In today's post I am wearing a gorgeous bauble necklace from The Sparkle Chest. I love the blush tones in some of the stones and how this necklace ties in the the blush hue of the dress while giving this outfit some sparkle. I highly recommend this company if you're looking at purchasing some statement pieces this summer! Not only is their quality great, but their price points are amazing!
BONUS STYLE TIP: Another way to break up your color blocking subtly is by adding a print in your accessories like your shoes or purse. This print wouldn't be oversized, like large flowers or patterns, but a smaller print that doesn't detract from your color blocking like a #pro.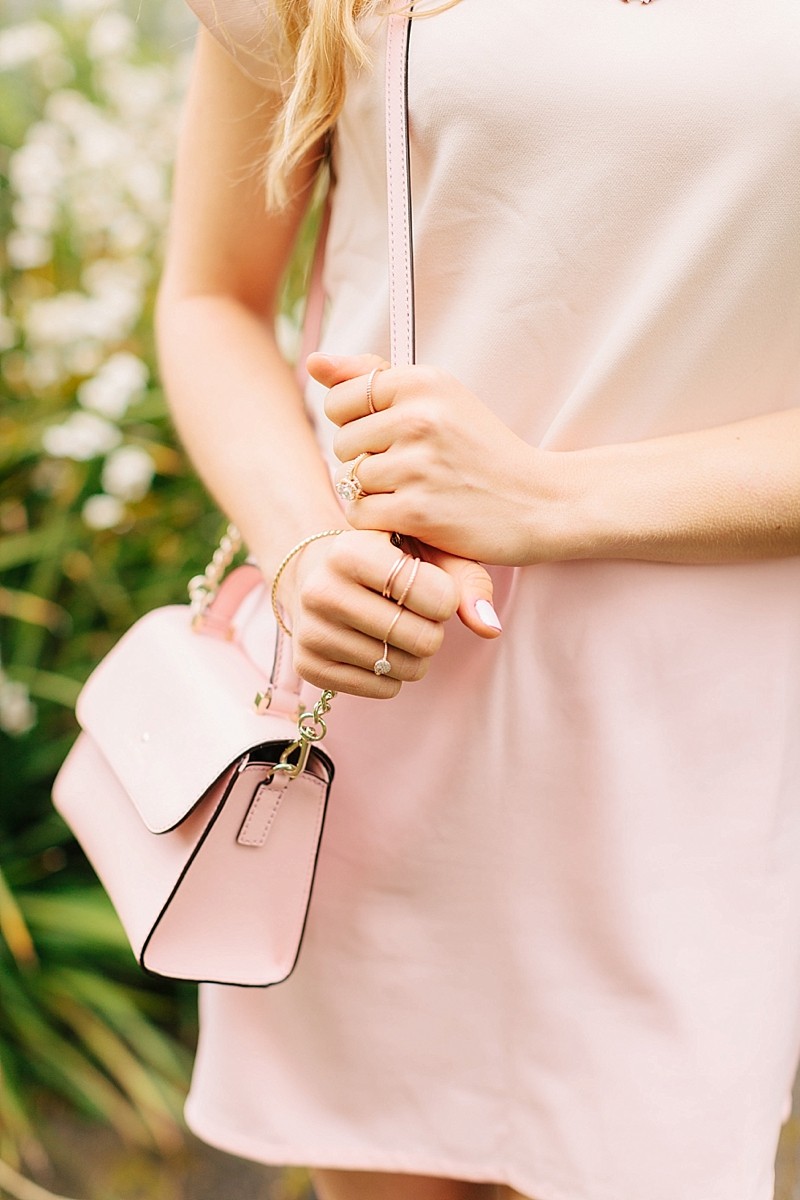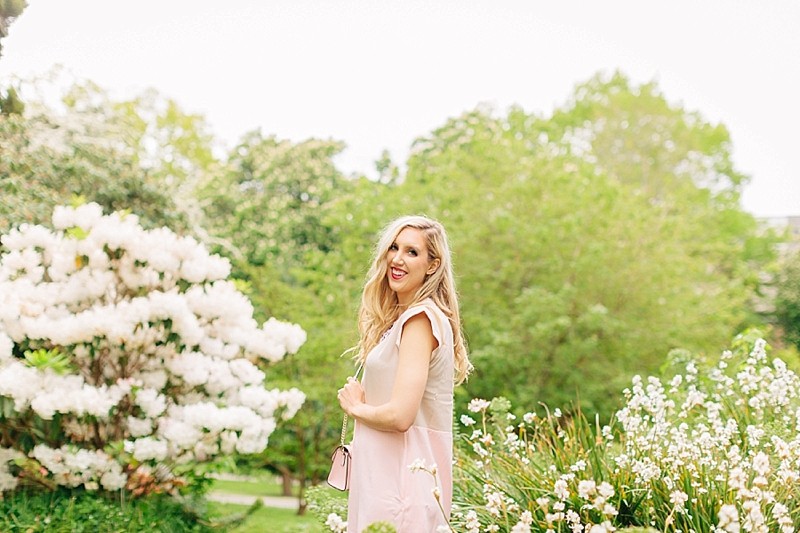 PIECES YOU CAN COLOR BLOCK WITH
Do you want to know the BEST part about color blocking?! You can use ANY items to achieve this look!
Pants? Yes!
Dresses?! You betcha!
Coulettes?! Of course!
Whatever your personal style is there is a way to color block like a #StylingPro and look amazing!
What did you think of today's post?! I would love to hear your comments below! Don't forget to follow me along on Instagram, Twitter, and Pinterest for daily style inspo!
Thank you SO much for stopping by Blush & Camo!
xx Julianna
Necklace- The Sparkle Chest
Kate Spade New York 'cedar Street – Mini Nora' Crossbody Bag
Mossimo Women's Pamela Heeled Sandal – MossimoTM