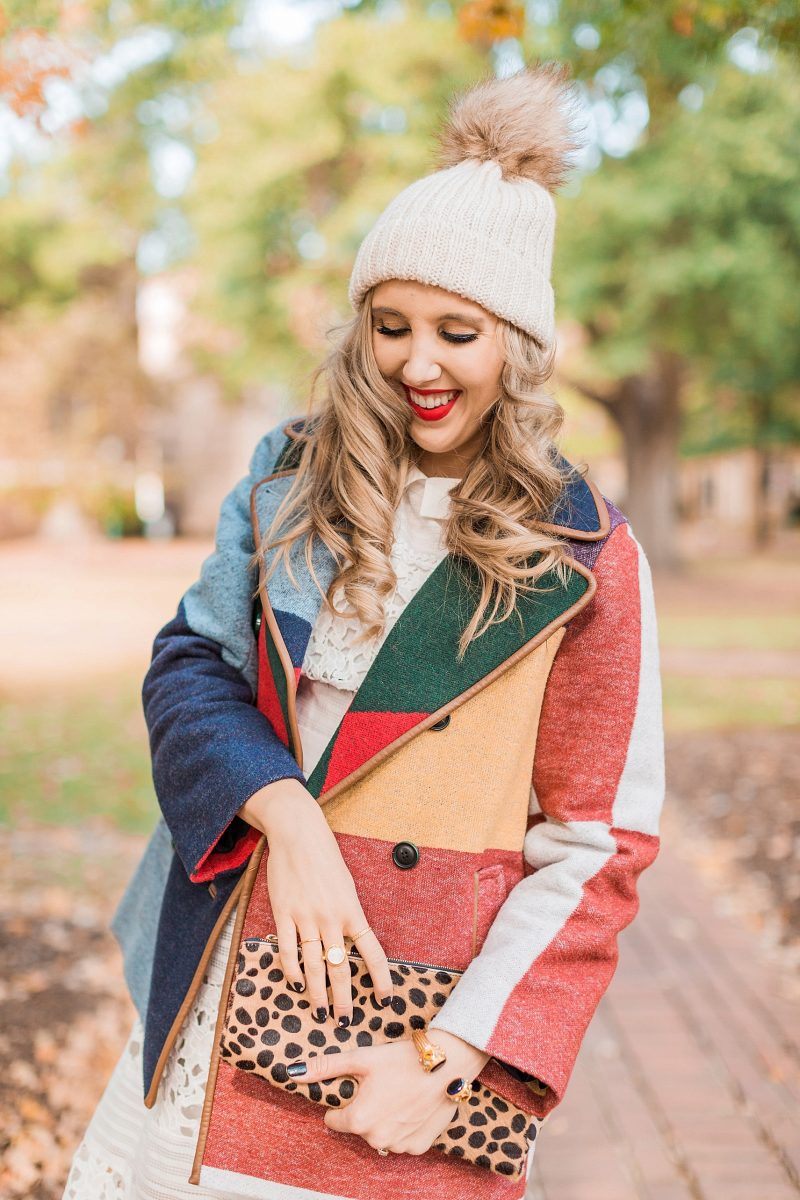 Hello, gorgeous! Fall is in full swing and I could not be more excited about it! Starbucks released their new holiday cups, Christmas music is playing on the radio, and Thanksgiving is this week! Sometimes with all the holiday parties it can be overwhelming to figure out what to wear (girl, I totally feel you!). Chances are you have started to think about Christmas gifts and don't want to have to splurge on a dress to create a feminine, fall inspired look! Gorgeous, this is what inspired today's post!
You ladies can be stylish and not break the bank this season! The reason why I chose a summer dress is because this is the season where dresses are the most common and your wardrobe will allow you to have lots of options! I LOVE this post because you already have all the items in your closet!
Let's elevate your style!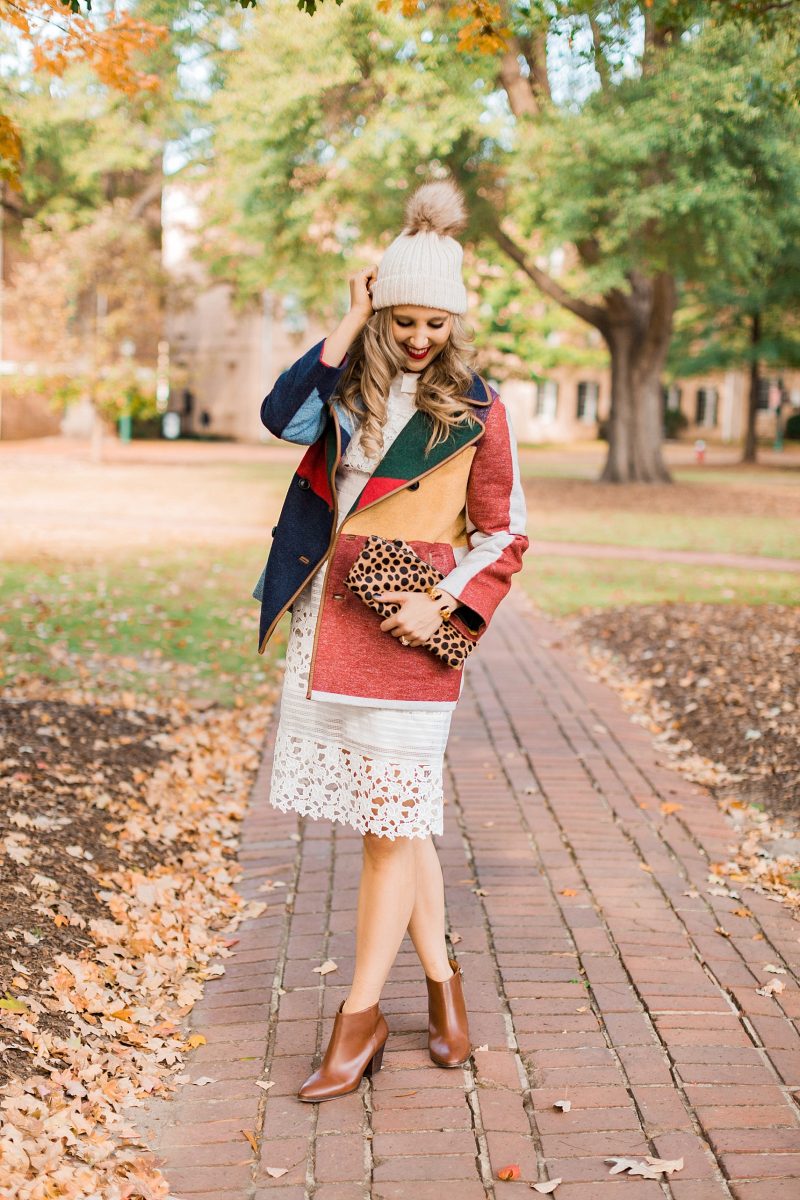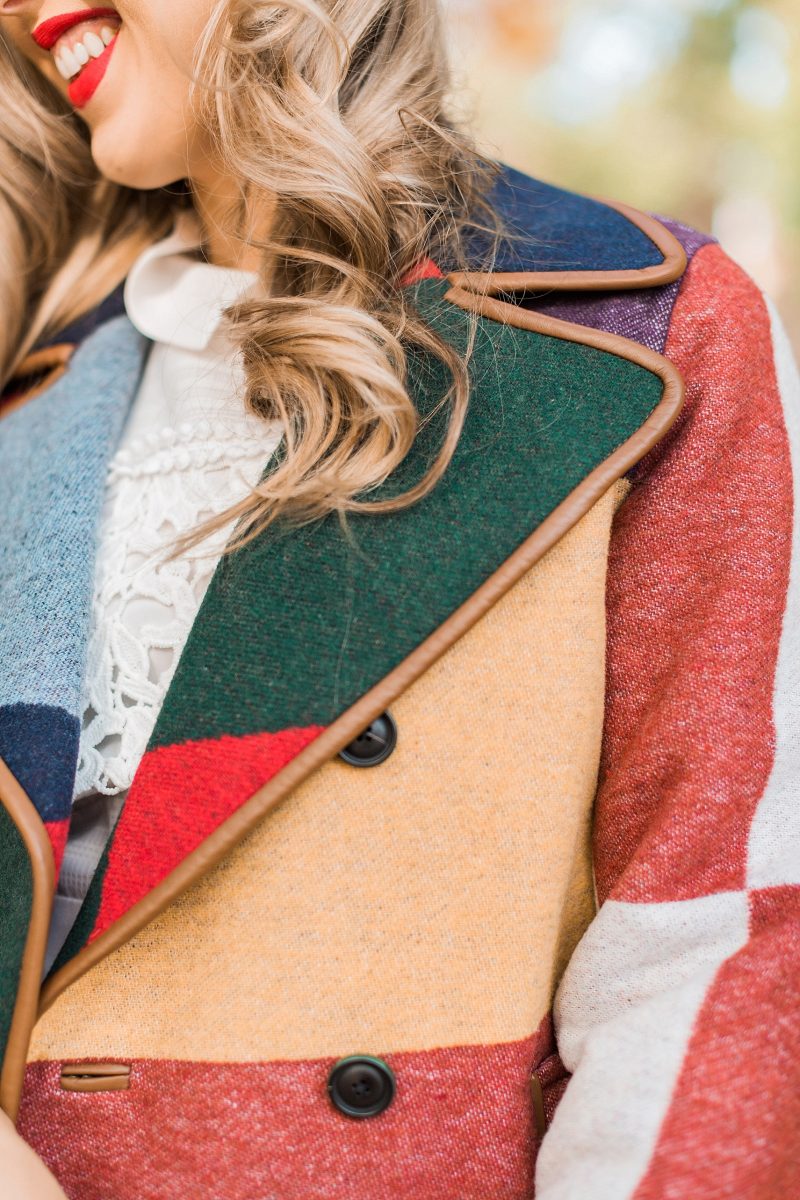 1.) PICK A WHITE DRESS
The first step is to choose a white (or neutral colored) dress as the focal point of your entire look! I choose this dress over my other white dress (seen in this post here) because I love the embellishments and lace throughout the entire dress. The embellishments reminded me of snowflakes!
When looking for your own white maxi dress the color of white doesn't matter it can be ivory, bright white, or an off white. If you don't own a white summer dress any neutral hue will be perfect to create the look we are going for!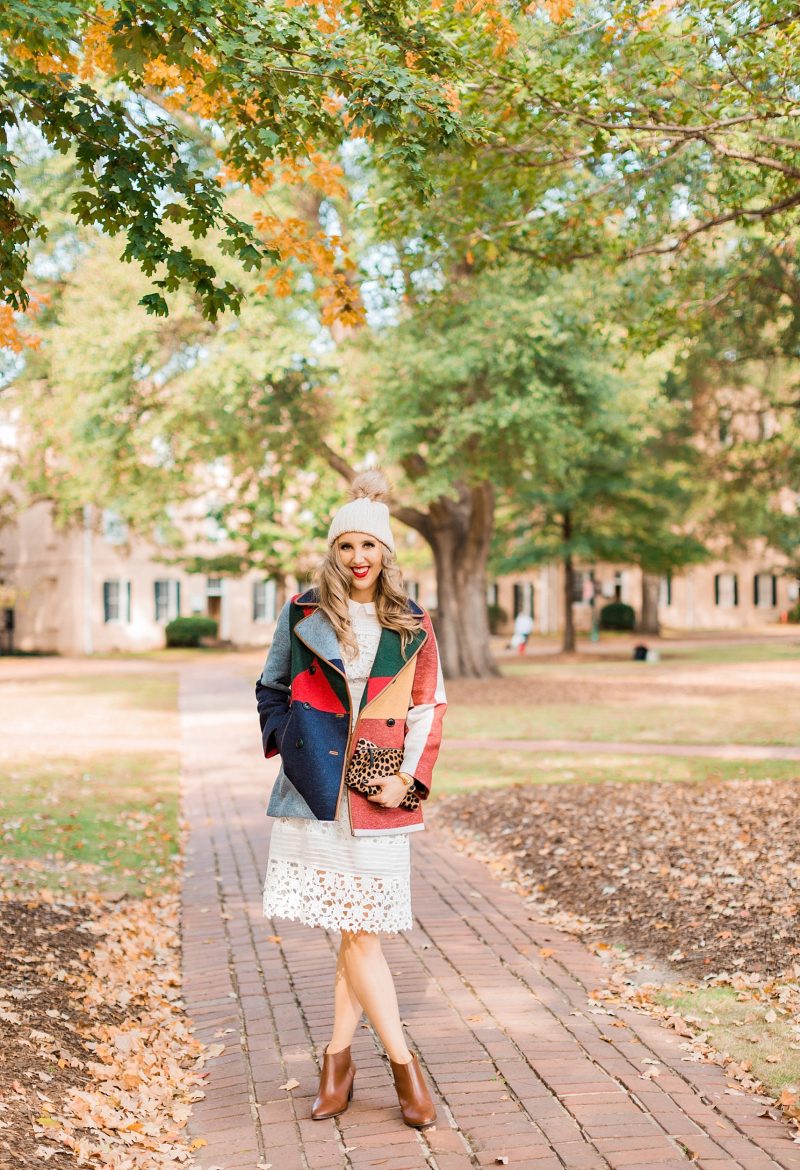 2.) ADD A CHUNKY LAYERING PIECE
Now that your dress is picked out you want to add a chunky layering piece to keep you warm and juxtapose your summer dress to give off major fall vibes (isn't this simple?!). There is a trick to this #styletip…
To really make this outfit appear super cozy dress try and add a layering piece that has a print to it such as plaid or patchwork! This really helps to exude some major fall vibes!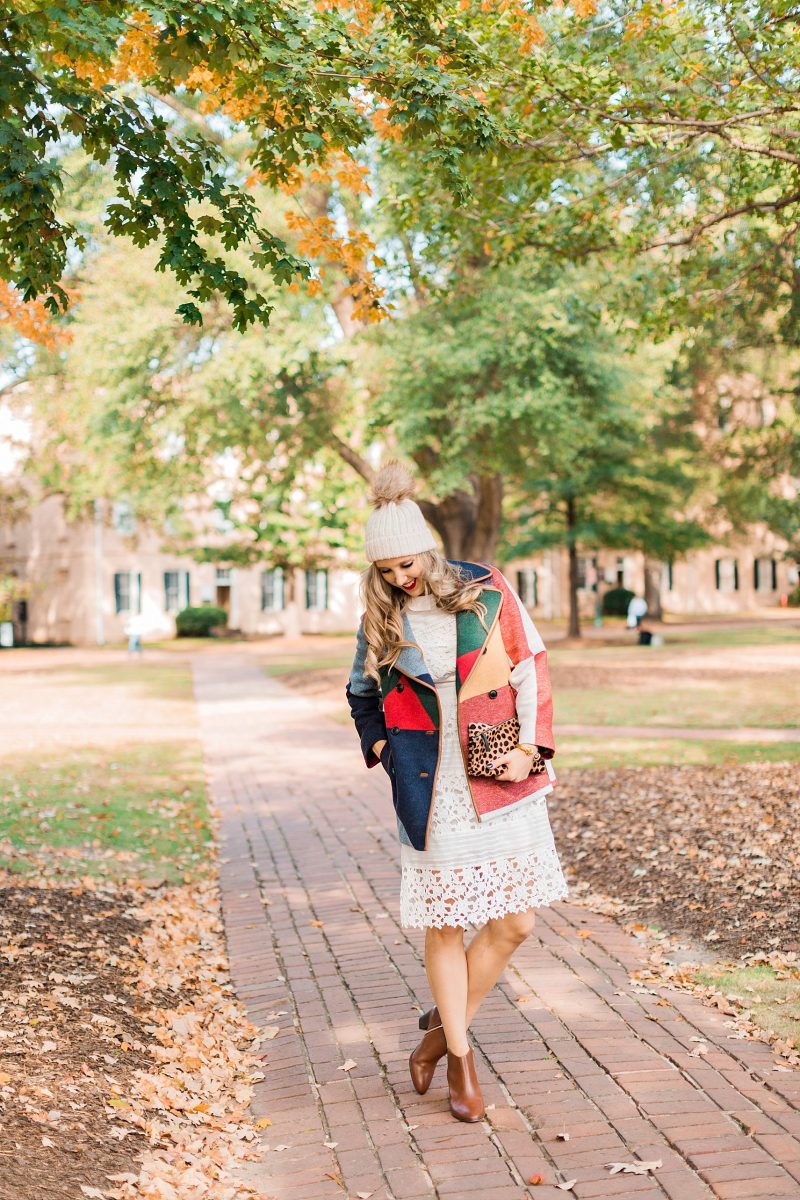 3.) MIX IN A LITTLE FAUX FUR 
To really give this look a luxe and holiday vibe I added a faux fur in the pom pom of my hat. I love how mixing in various materials such as faux fur or leather can tie a whole look together and really elevate an outfit! If you don't like faux fur adding a touch of sparkle would also work!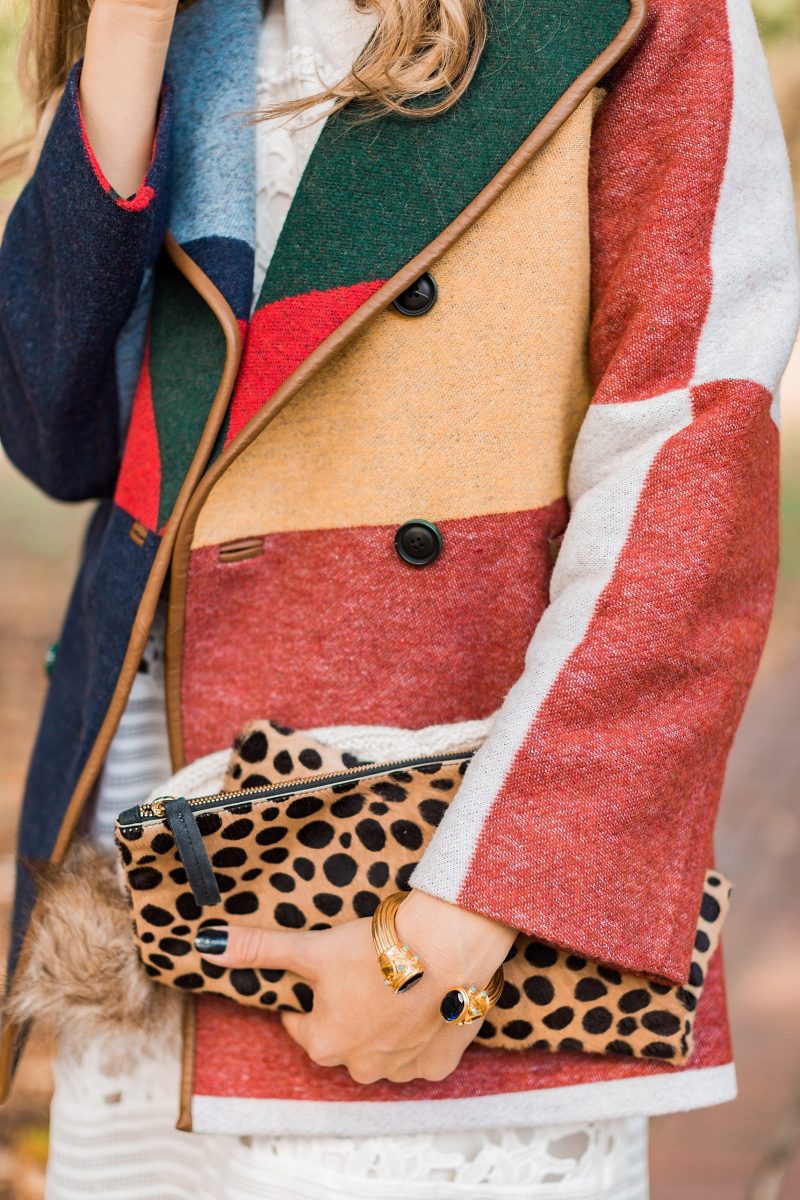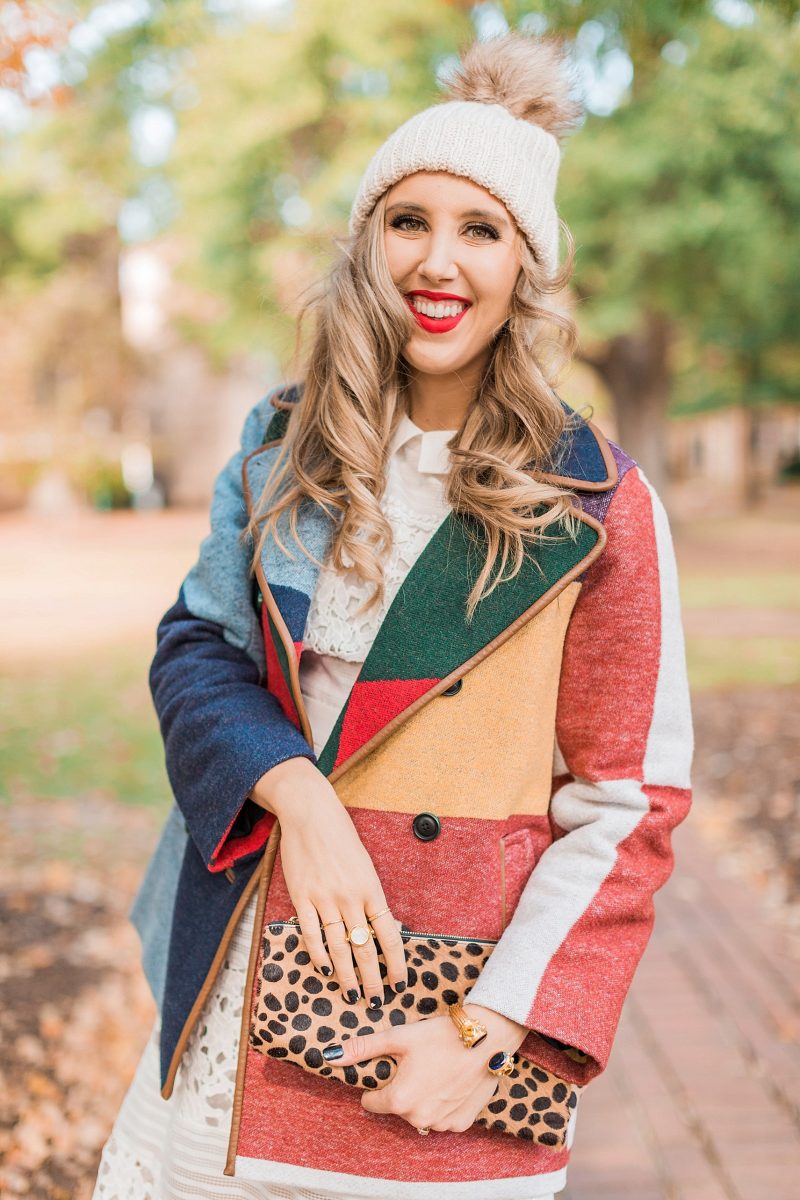 4.) THE FINISHING TOUCHES 
To complete this look I added a bold red lip and a classic pair of booties. The reason why I opted for booties and not flats is because the dress is so feminine and light while the coat is heavier. The boots help tie in the coat and hat perfectly!
What did you think of today's post? I would love to chat with you in the comments below! Follow me along on Instagram, Pinterest, and Facebook for daily style inspo!
Thank you SO much for stopping by Blush & Camo and I'm sending you so much love!
SHOP MY POST