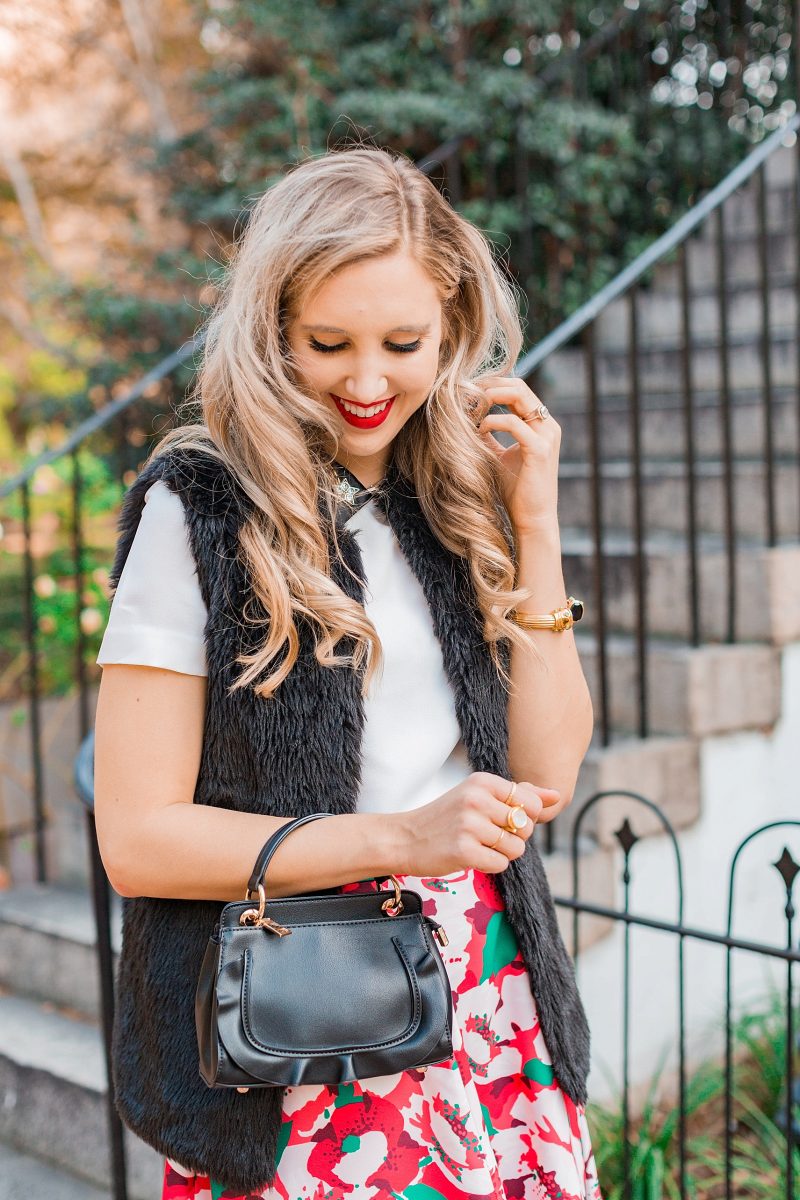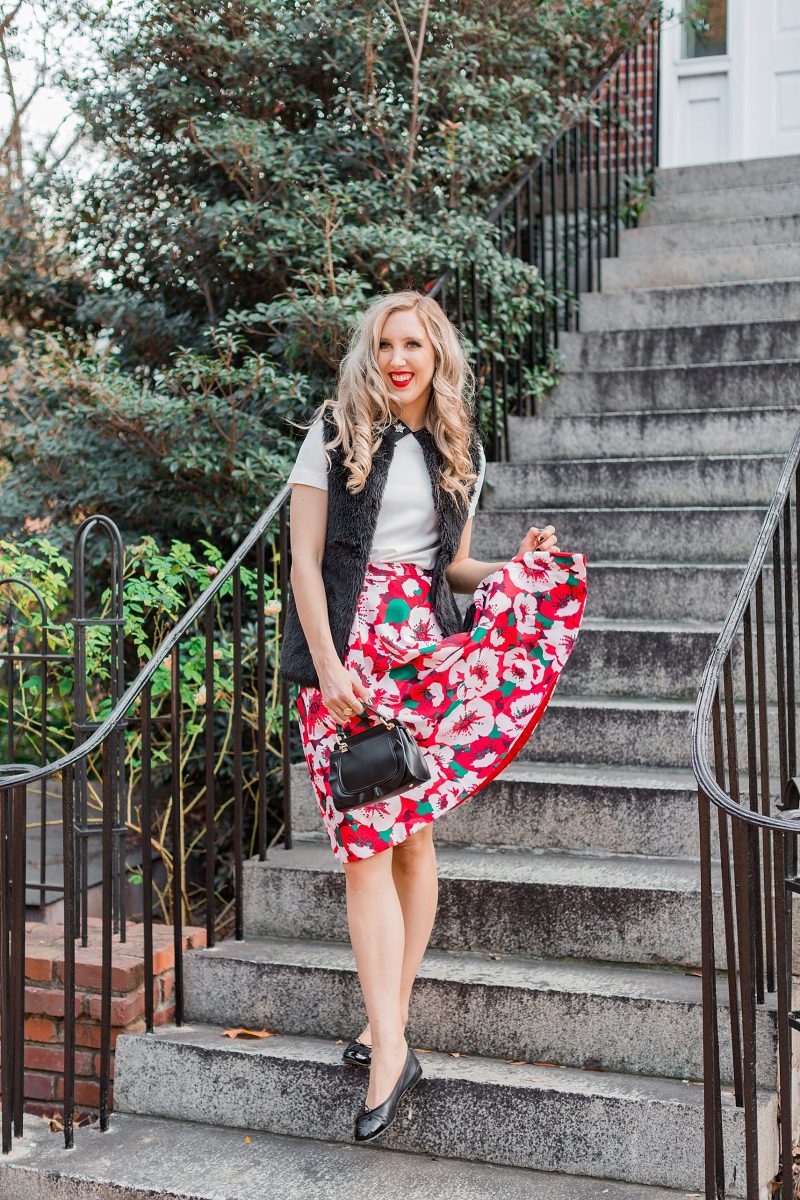 Hello, Gorgeous! Thank you so much for stopping by Blush & Camo because today I'm sharing my top style tips for styling an outfit for the holidays like a true southern belle. I've been living in South Carolina for two months and there have been a few style trends I've noticed while here in the south. The best part about today's post is that you don't have to live in the south to adopt some of these tips to your personal style!
Let's elevate your style!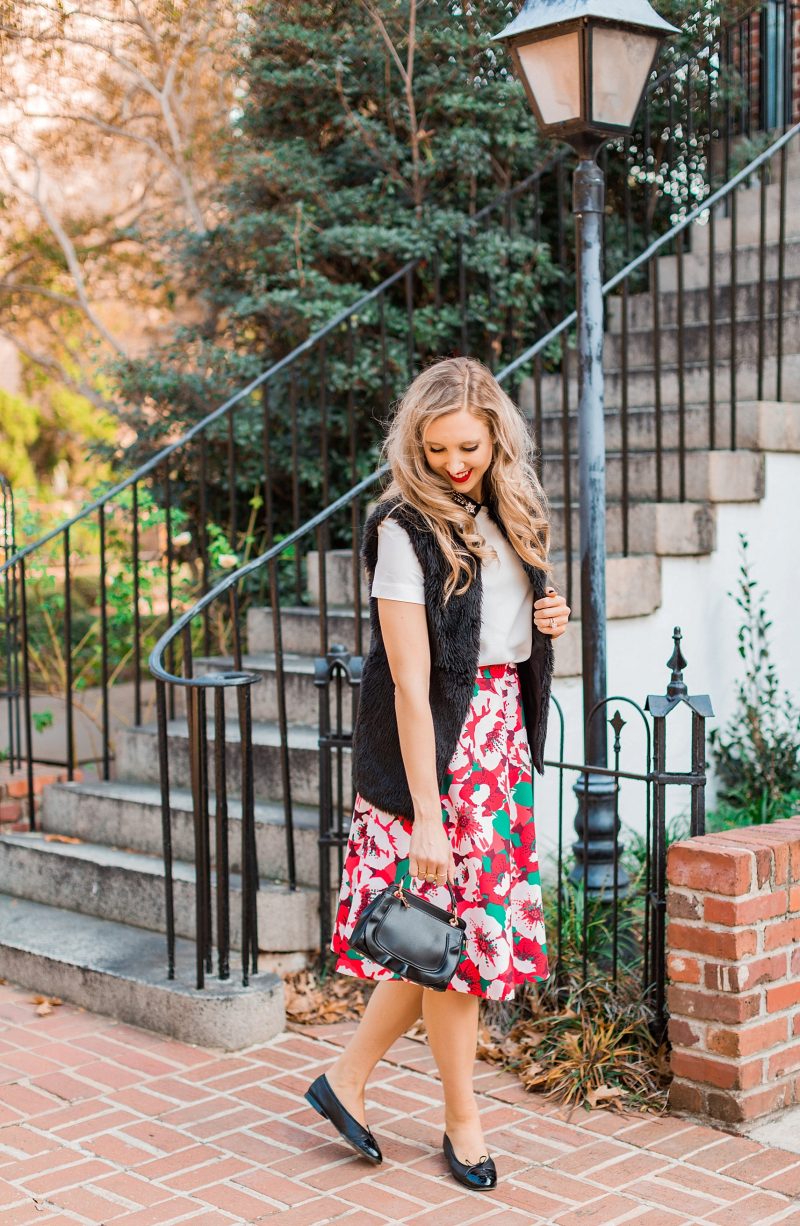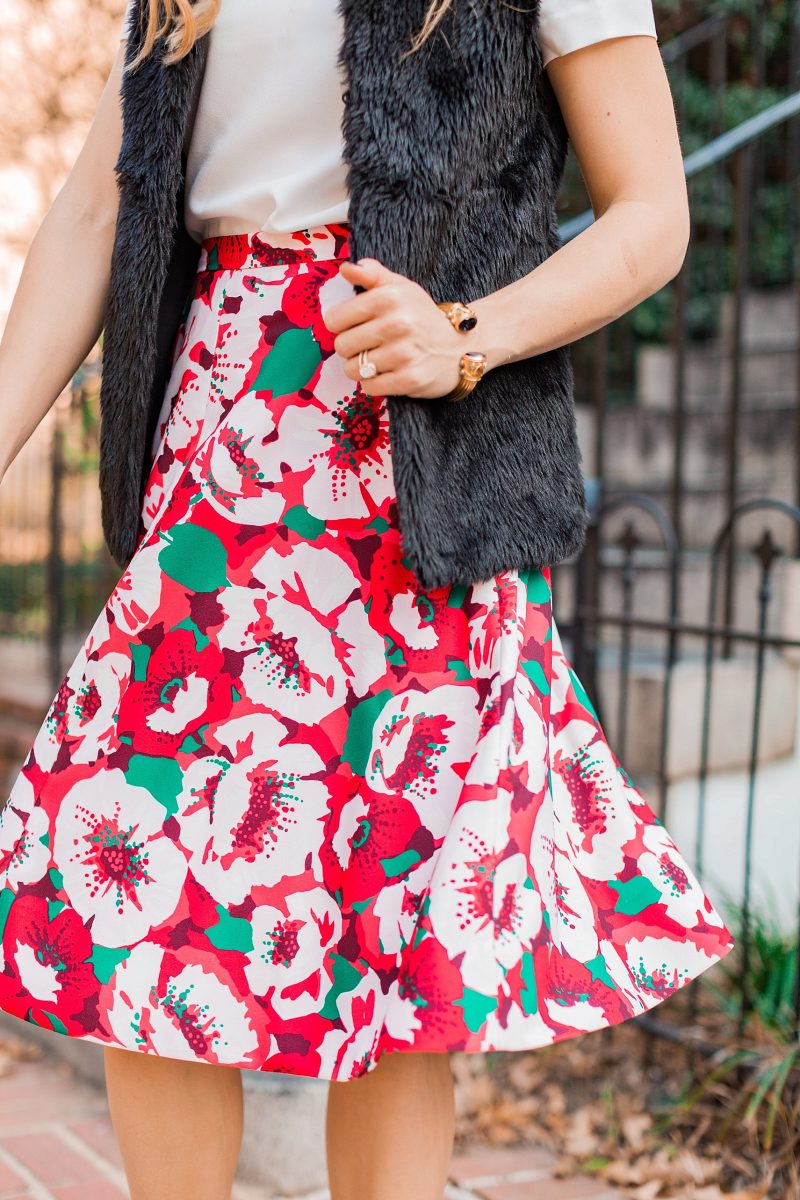 THE BRIGHTER THE BETTER
The south is all about bright patterns and colors. I absolutely love this trend in the south because I tend to lean towards more neutral prints and this skirt is a little out of my comfort zone but I absolutely love it! Prints with bright reds, pinks, blues, and greens are super festive and holiday party ready! Bright patterns instantly add a fun element to your look which is perfect for holiday parties and celebrating the best time of the year!
Think patterns like Lilly Pulitzer or Draper James- two southern inspired brands who are known for their amazing bright patterns.
This style tip is super simple- the brighter the print the better!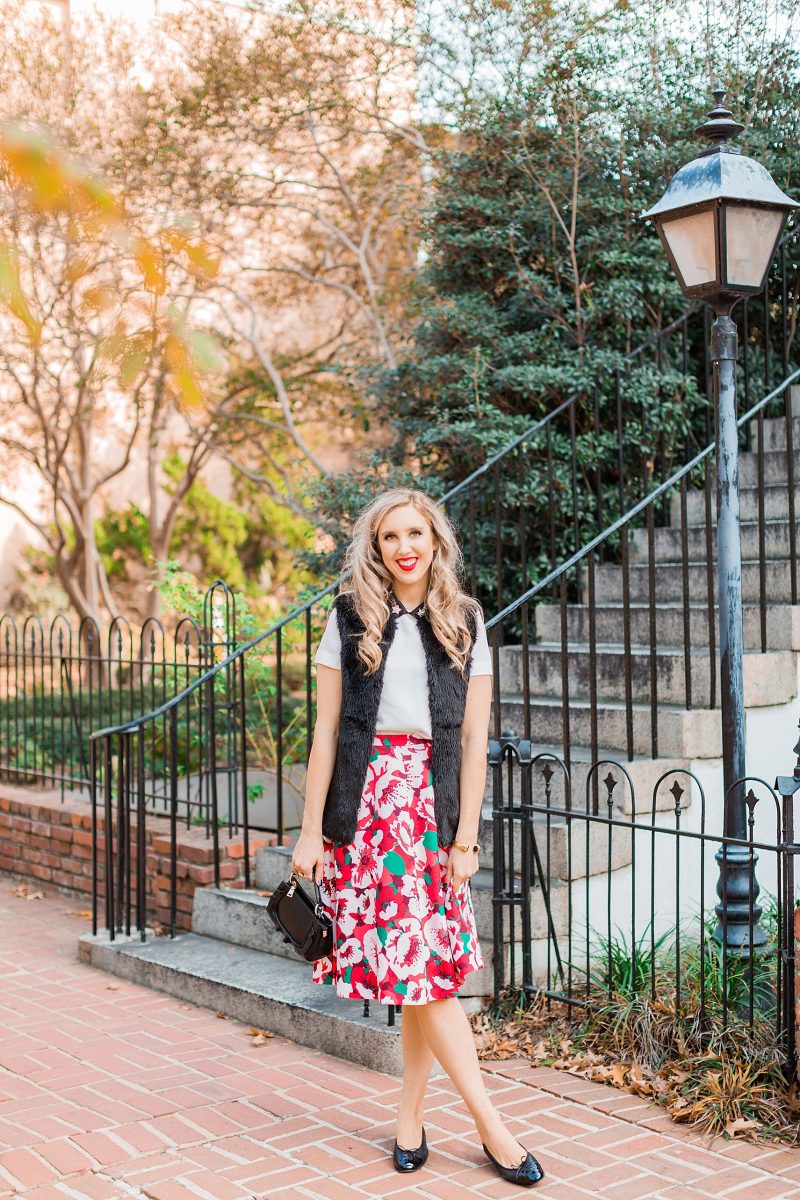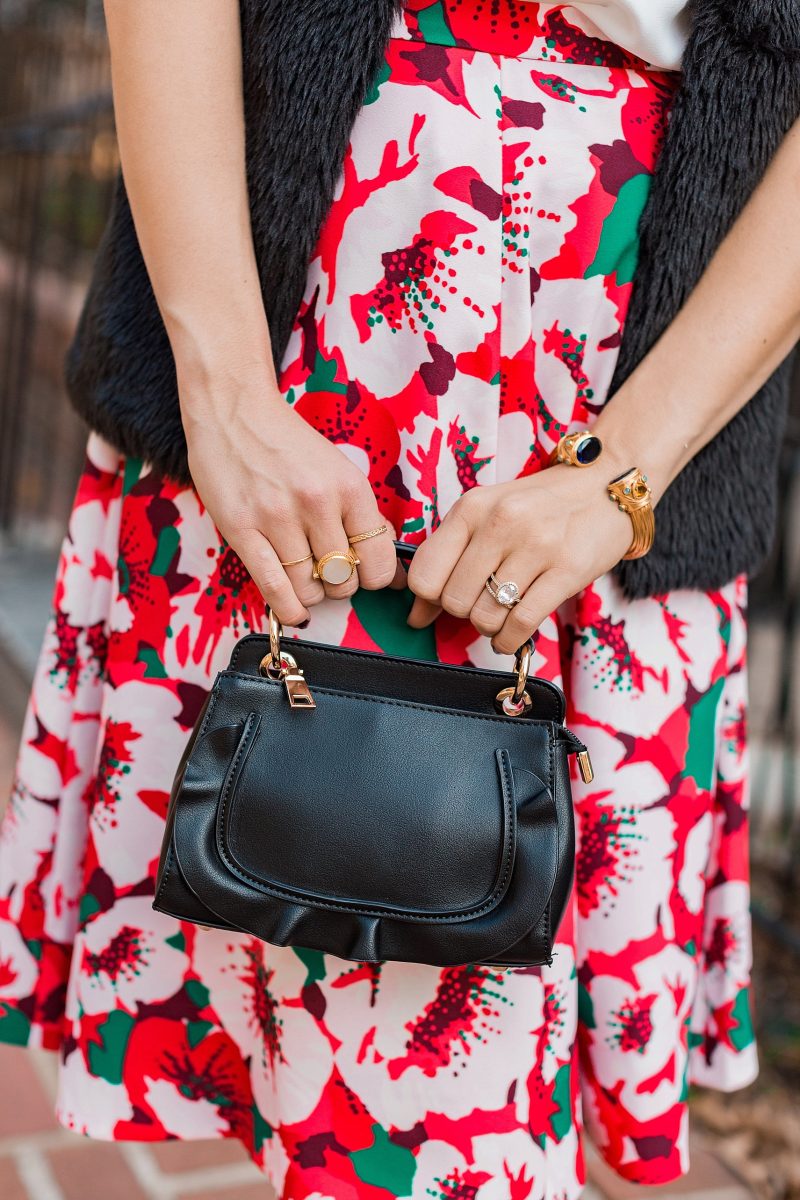 FEMININE SILHOUETTES 
Women in the south really know how to flatter their figures. I absolutely love the feminine silhouettes of skirts, dresses, and blouses that really accentuate a women in all the areas we actually want to highlight. This high waisted skirt from Draper James is not only a bright pattern (see the first style tip above!), but this skirt is also ultra feminine and accentuates the tiniest part of my waist.
I love when I walk this skirt moves with me creating beautiful movement. If you're looking to create a southern belle inspired holiday outfit look for a dress or skirt that highlights your waist and gives movement!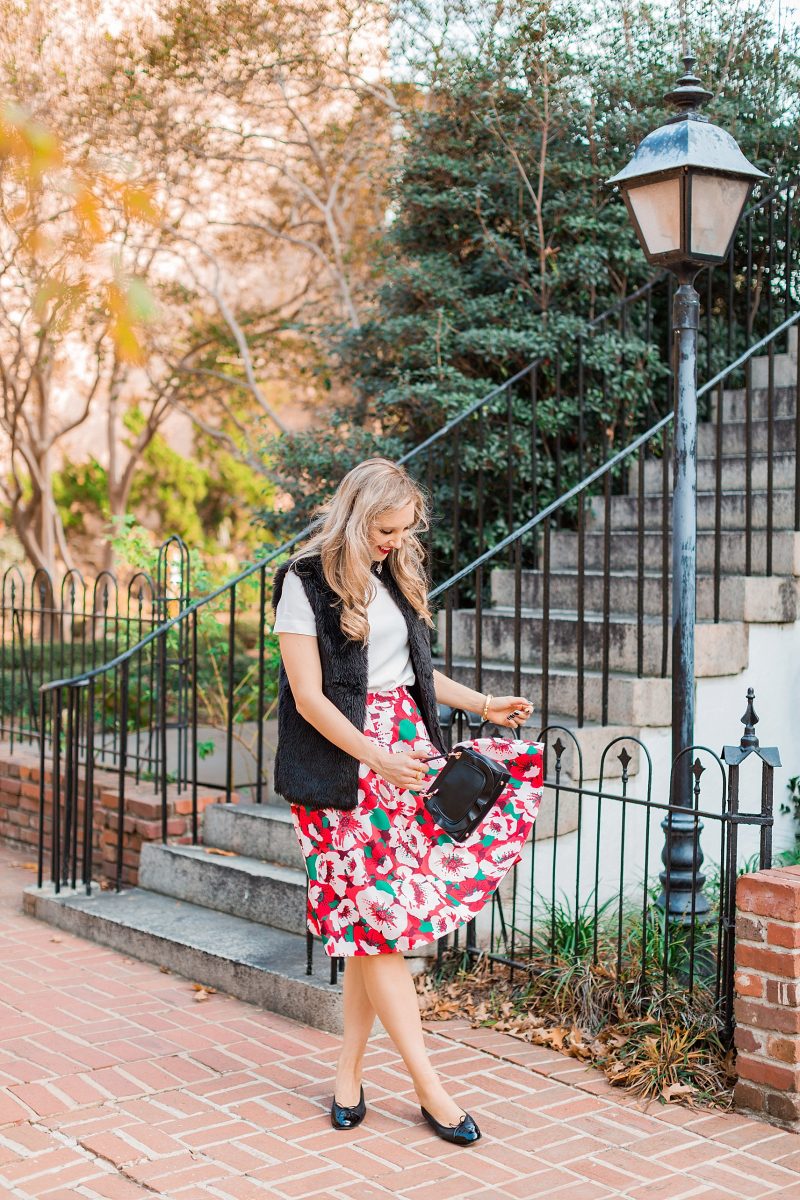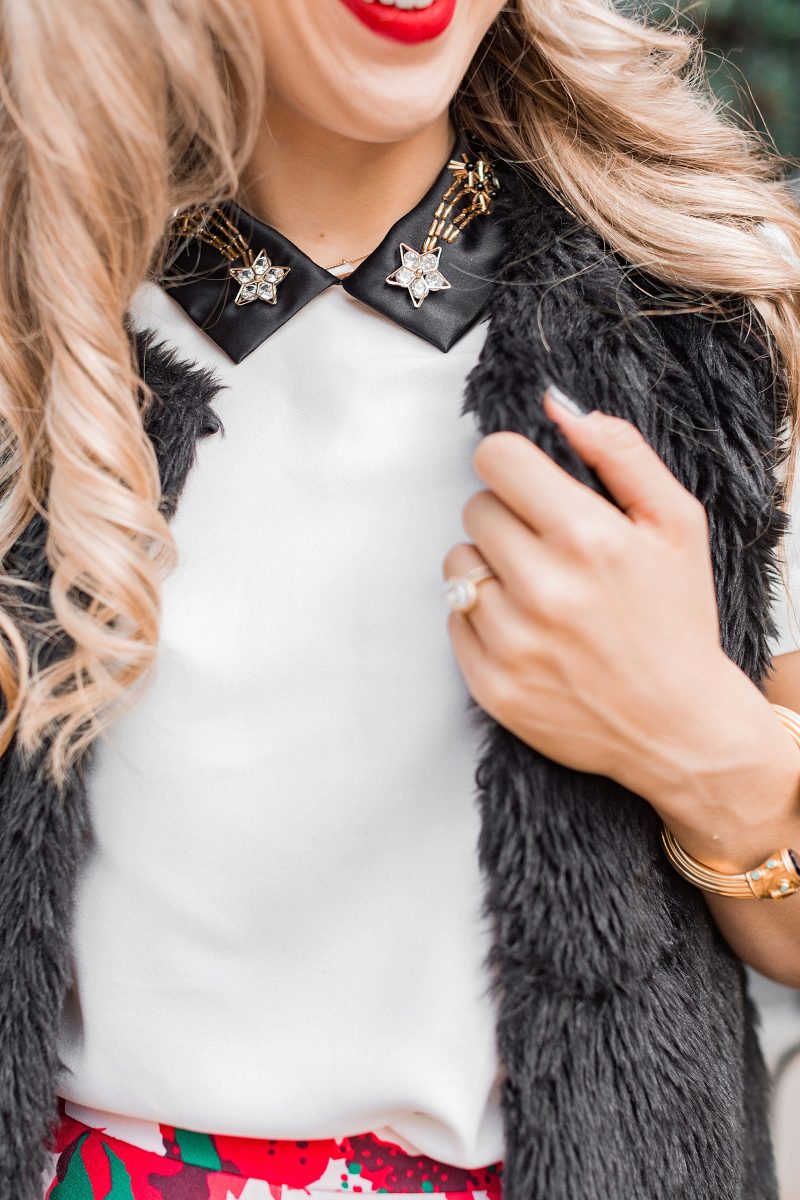 JUST A TOUCH OF SPARKLE  
Would a holiday outfit be complete without a little sparkle?! To create a true southern belle inspired outfit simply add a small amount of sparkle to your look so it's not too overwhelming and really adds depth to your outfit!
I'm loving how this feminine top has just the right amount of sparkle to today's outfit and compliments this outfit instead of overwhelming it.
I highly recommend adding a babble necklace or stacking a few dainty embellished bracelets to accessorize with the perfect touch of sparkle!
These style tips are broad enough for any Blush Babe to incorporate into their personal style, but specific enough to add just a touch of southern belle to any look you create this season!
What did you think of today's post? I would love to chat with you in the comments below! Follow me along on Instagram, Pinterest, and Facebook for daily style inspo!
Thank you SO much for stopping by Blush & Camo and I'm sending you so much love!
xx Julianna
SHOP MY POST