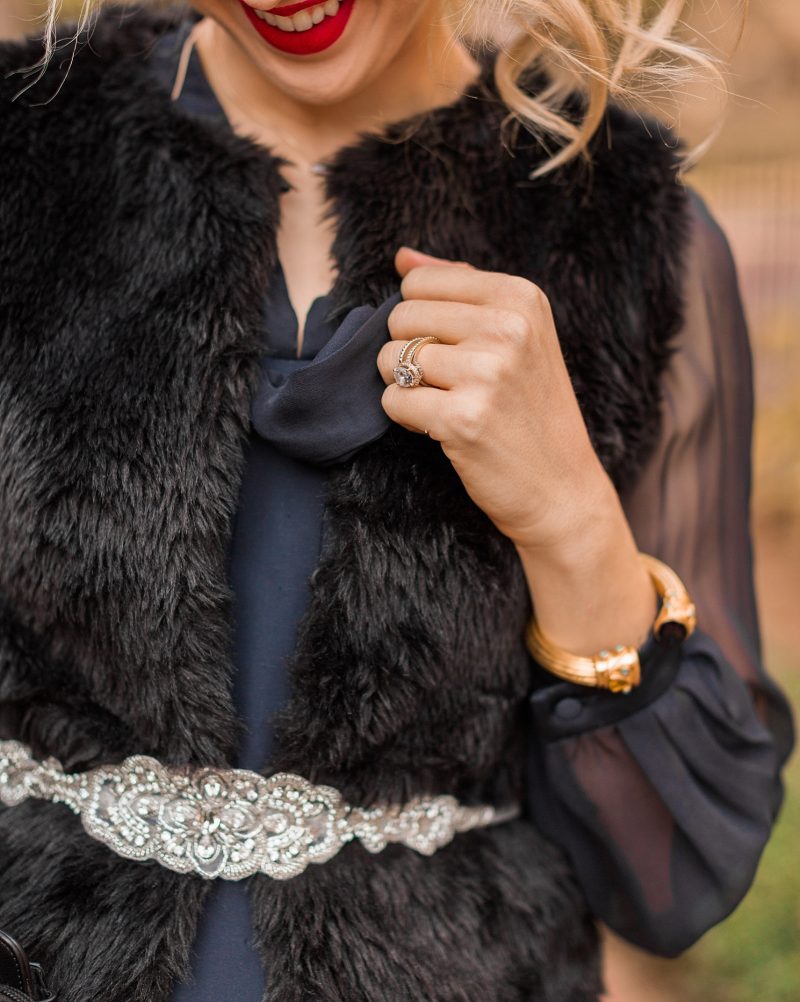 Hello, Gorgeous! The holiday season is filled with sparkle, glitter, and lots of tulle:). Sound like any other occasion you know of?! If you were thinking of weddings then you are correct! The holiday season is a time when you can wear outfits that are more fun than what you normally wear. Today I'm sharing how to re-wear three of your wedding day accessories into the perfect holiday outfit because #options!
Keep reading to find out how to restyle some of your favorite wedding day items!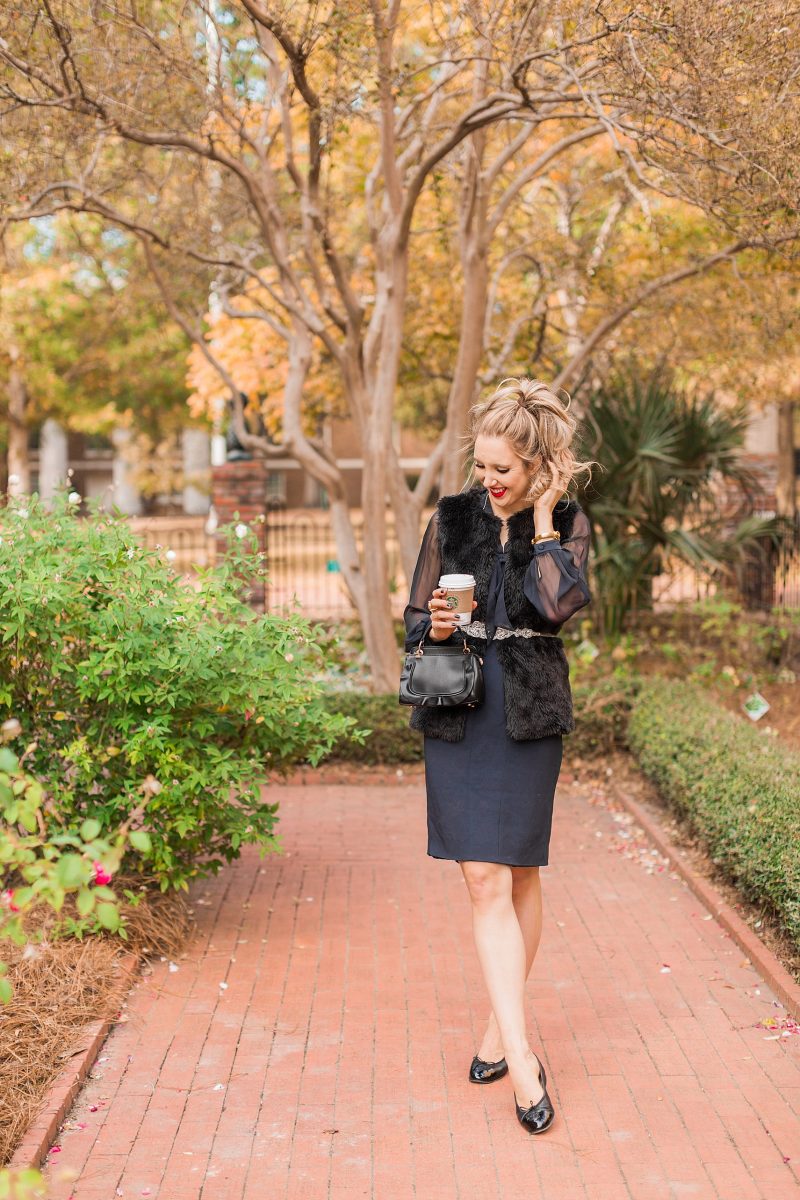 IT'S ALL ABOUT THE SHOES
I'm willing to bet that for your wedding day you bought the most gorgeous pair of heels, and maybe even splurged a little bit to get them! Wedding day shoes are typically embellished and are either a beautiful neutral hue or blue (since it's tradition to wear something blue on your wedding day!).
Your wedding shoes may be so embellished that you have a hard time figuring out another time to wear them and even for date night outfits you feel like they are a little bit over the top. Well, Gorgeous, I'm here today to tell you to pull your wedding shoes out from storage because they are PERFECT for any holiday outfit!
Honestly, the more embellishments, the better! You can wear these shoes with any (seriously, any!) holiday outfit to instantly add some extra sparkle and holiday cheer into your look!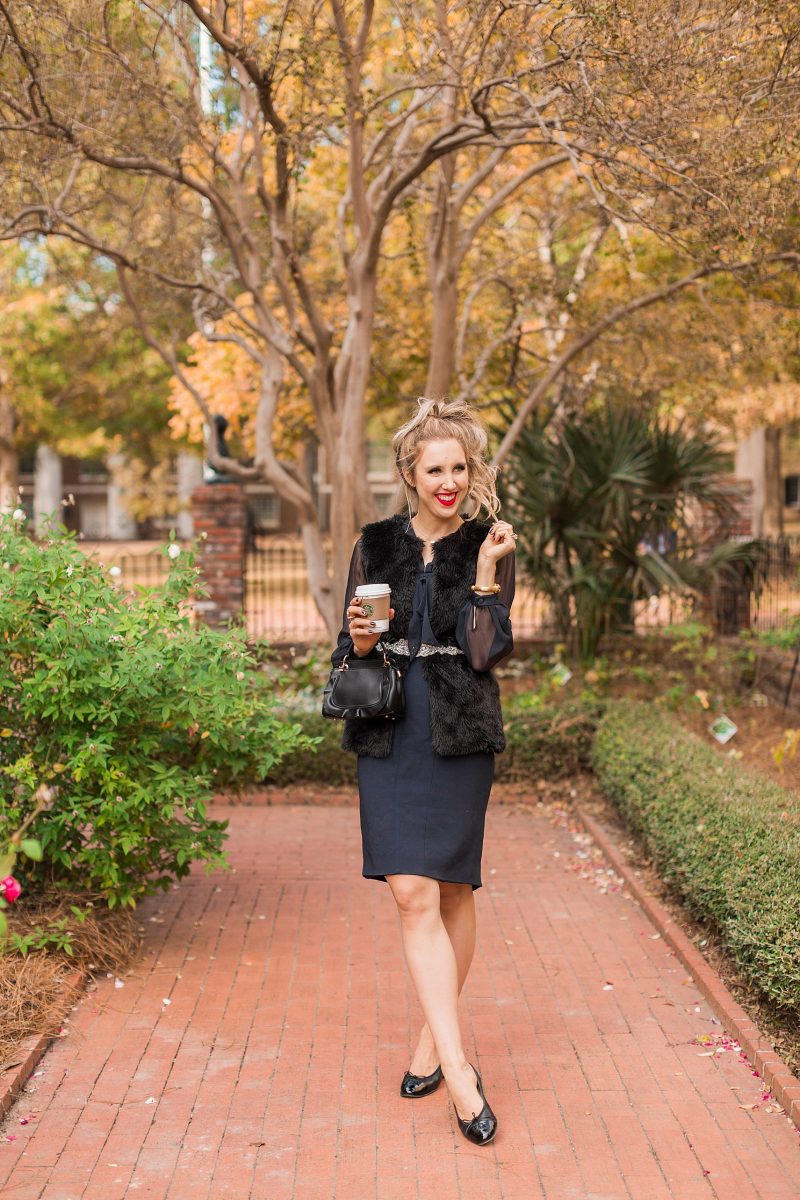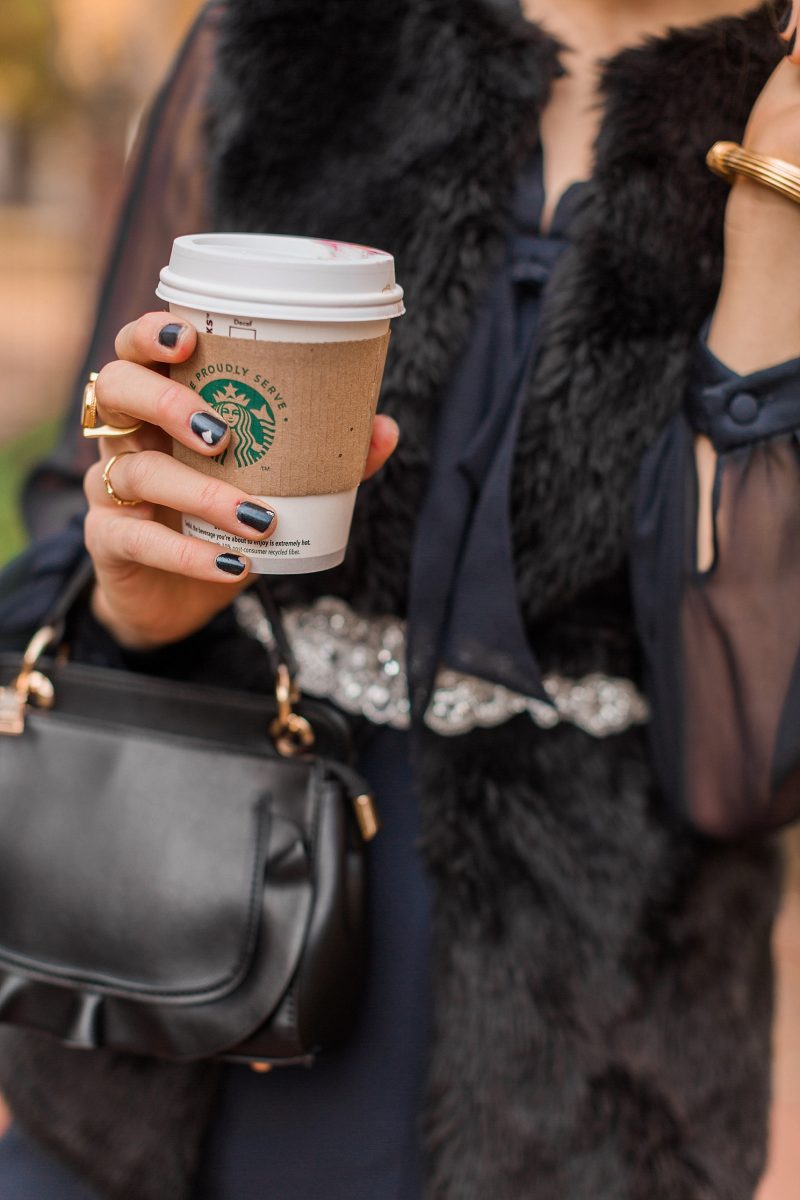 THE WEDDING BELT WASN'T JUST FOR YOUR WEDDING DAY
Some of you ladies may have opted for a wedding belt to add some extra sparkle on your wedding day. I know that I did since my dress wasn't embellished too much. This belt is the perfect item to wear with any holiday dress or top where you want to accentuate your fabulous curves!
In today's post I took my wedding belt and added it to this black monochromatic outfit! For an extra luxe look trying incorporating different materials such as faux fur to really intensify your holiday outfit.
You can even use your wedding belt as a hair accessory such as a headband, or even to wrap around your ponytail a few times, to add that extra touch of sparkle!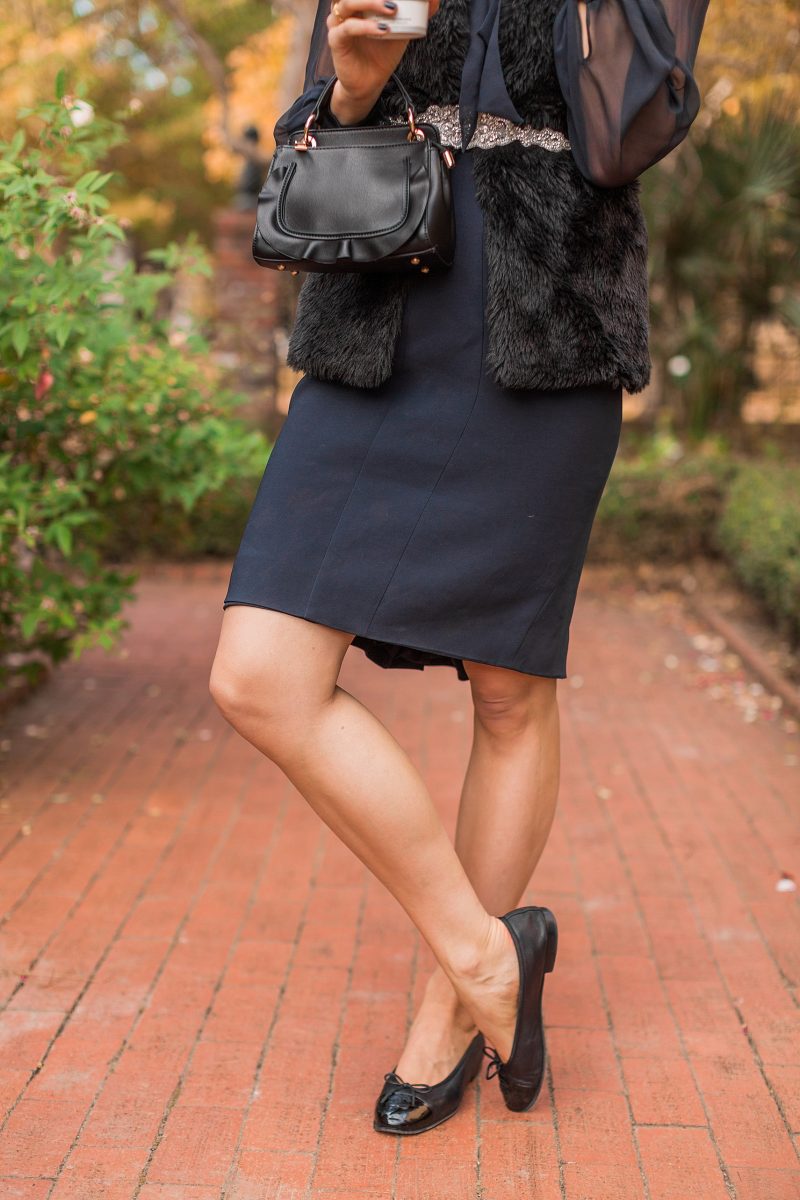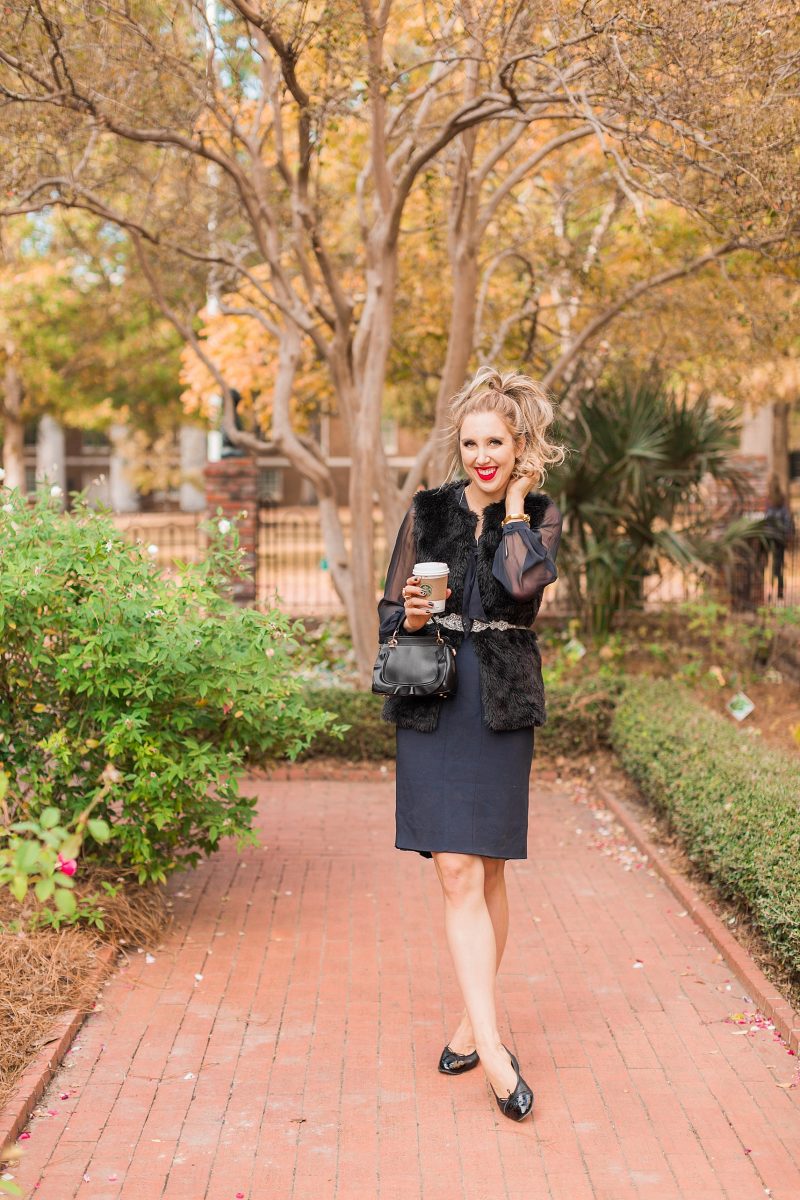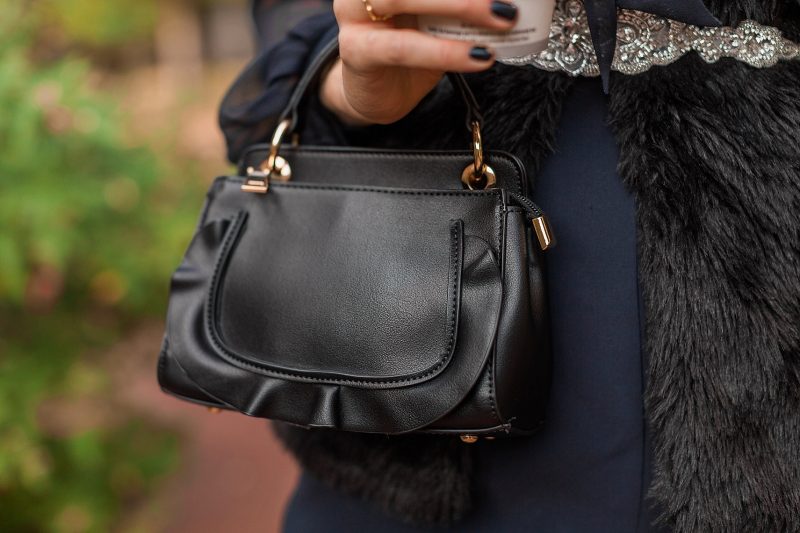 RESTYLE YOUR HAIR ACCESSORIES FOR EXTRA SPARKLE 
Just like with the wedding belt your hair accessories are the perfect touch to adding some extra sparkle and looking like a holiday princess! I love the idea of adding your sparkly hair accessories with a flannel top to juxtapose your entire look! With the holidays sparkle is always a good idea, so you don't need to wait for a holiday party to accessories your hair with these beauties!
You can dress these hair accessories up or down to create a holiday inspired look whenever you like!
What did you think of today's post? I would love to chat with you in the comments below! Follow me along on Instagram, Pinterest, and Facebook for daily style inspo!
Thank you SO much for stopping by Blush & Camo and I'm sending you so much love!
xx Julianna
SHOP MY POST
Vest