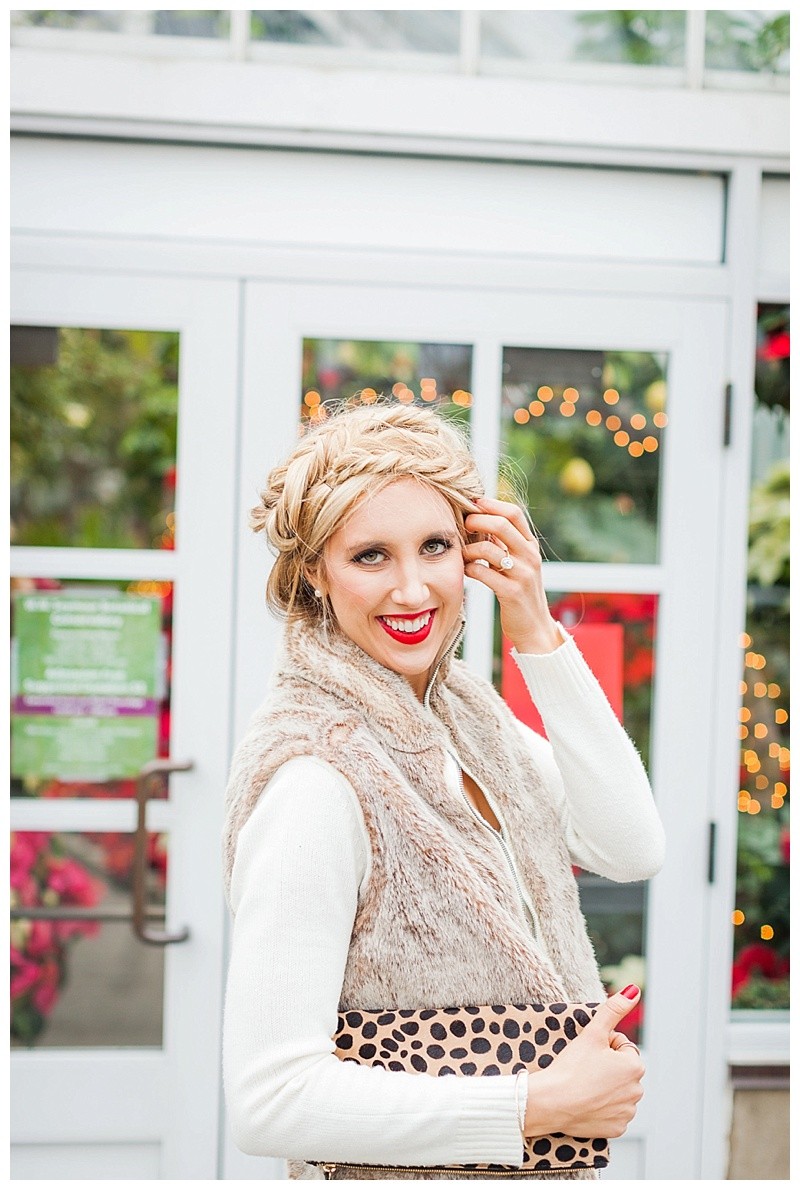 Hello, gorgeous! Christmas is this week and I am dedicating this entire week to holiday inspired outfits. Today I'm sharing how to create an amazing holiday look wearing a summer maxi dress (yes, this is a summer dress I wore in this post here). I LOVE this post because you already have all the items in your closet! The pieces I used in this post to create this look are considered wardrobe essentials- so if you happen to not have one of these items in your closet you can have a guilt free shopping trip since you will wear these pieces over and over again!
Let's get started:).
1.) PICK A WHITE MAXI DRESS
The first step is to choose a white maxi dress as the focal point of your entire look! I choose this dress over my other white maxi dress (seen in this post here) because I love the embellishments on the top half of the dress. The embellishments reminded me of snowflakes!
When looking for your own white maxi dress the color of white doesn't matter it can be ivory, bright white, or an off white.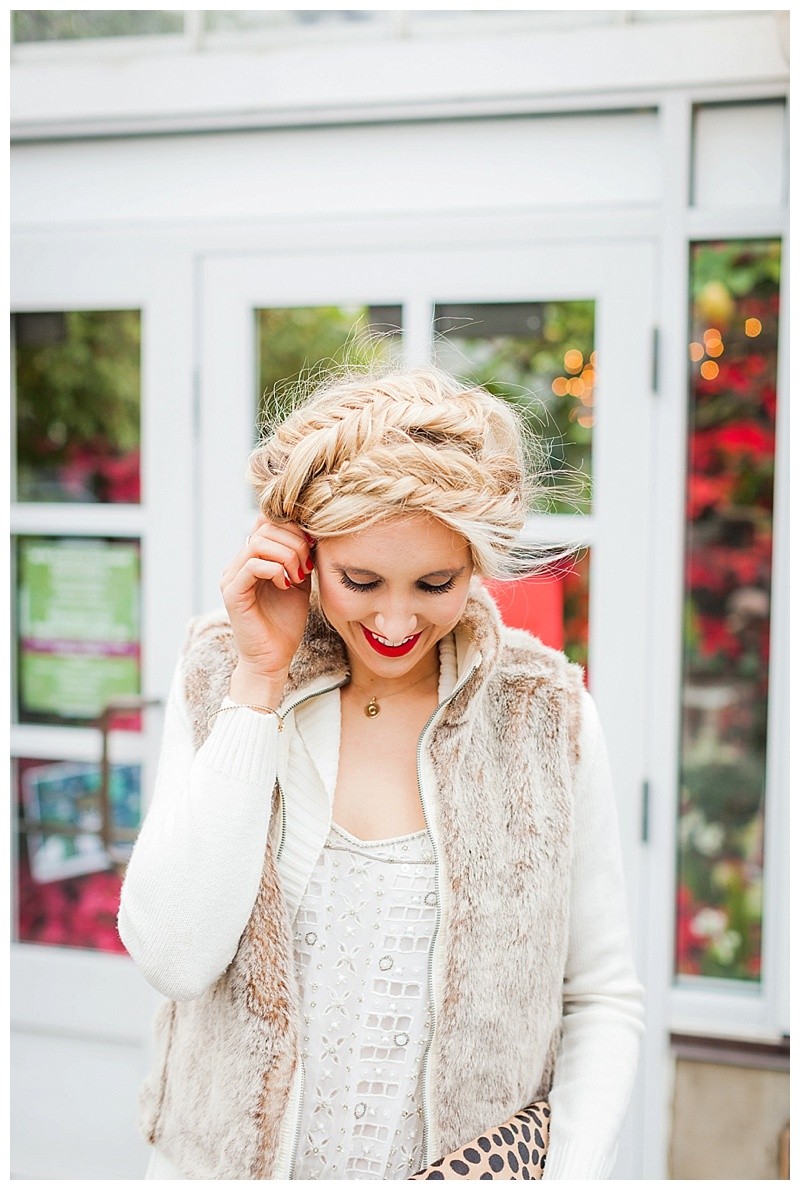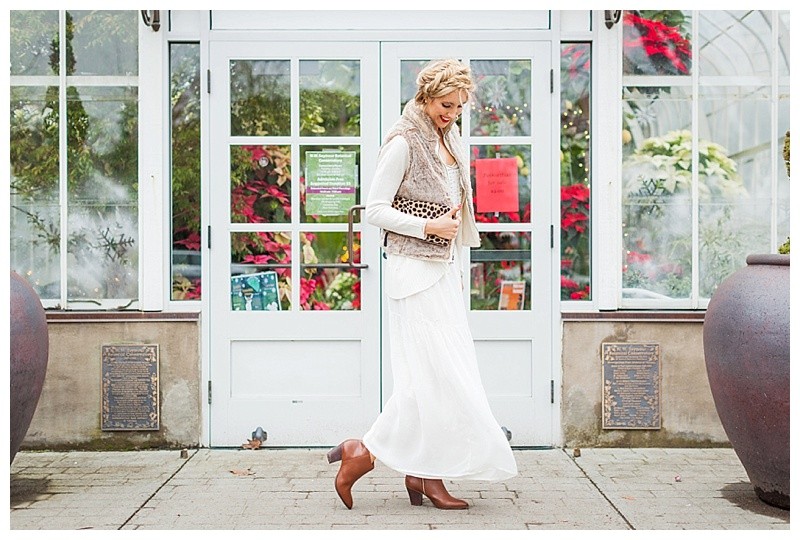 2.) ADD A WHITE CARDIGAN 
Now that your dress is picked out you want to add a white sweater over top of your maxi (isn't this simple?!). The reason you want to do this is so you don't freeze in the winter temps! There is a trick to this #styletip…
To really make this outfit appear as one cozy dress you want to match the color of your cardigan as closely as you can with your maxi dress. This may affect the maxi dress you pick or the cardigan you pick. Or, if you like the mix of white hues feel free to throw this tip out the window;).
I wanted to create a seamless transition from summer to winter so I made sure both my sweater and dress matched as closely as possible!
3.) MIX IN A FAUX FUR VEST
To really give this look a luxe and holiday vibe I added a faux fur vest. I love how the brown undertones of the vest brought out the embellishments in the top of the dress! Not only does this light colored vest bring a winter feel to this outfit, but it also helps to breakup all the white in this look.
4.) THE FINISHING TOUCHES 
Since the dress is long and loose I wanted my hair to contrast this aspect of the outfit. So, I decided on one of my favorite updos- milkmaid braids! Putting my hair into this updo allows the dress to stand out and really become the focal point!
I shared how to create this hairstyle here, or if you don't want to put your hair all the way up I have some amazing and easy hair tutorials here and here!
Finish this look off with a bold, red lip and you are ready for the holidays in style!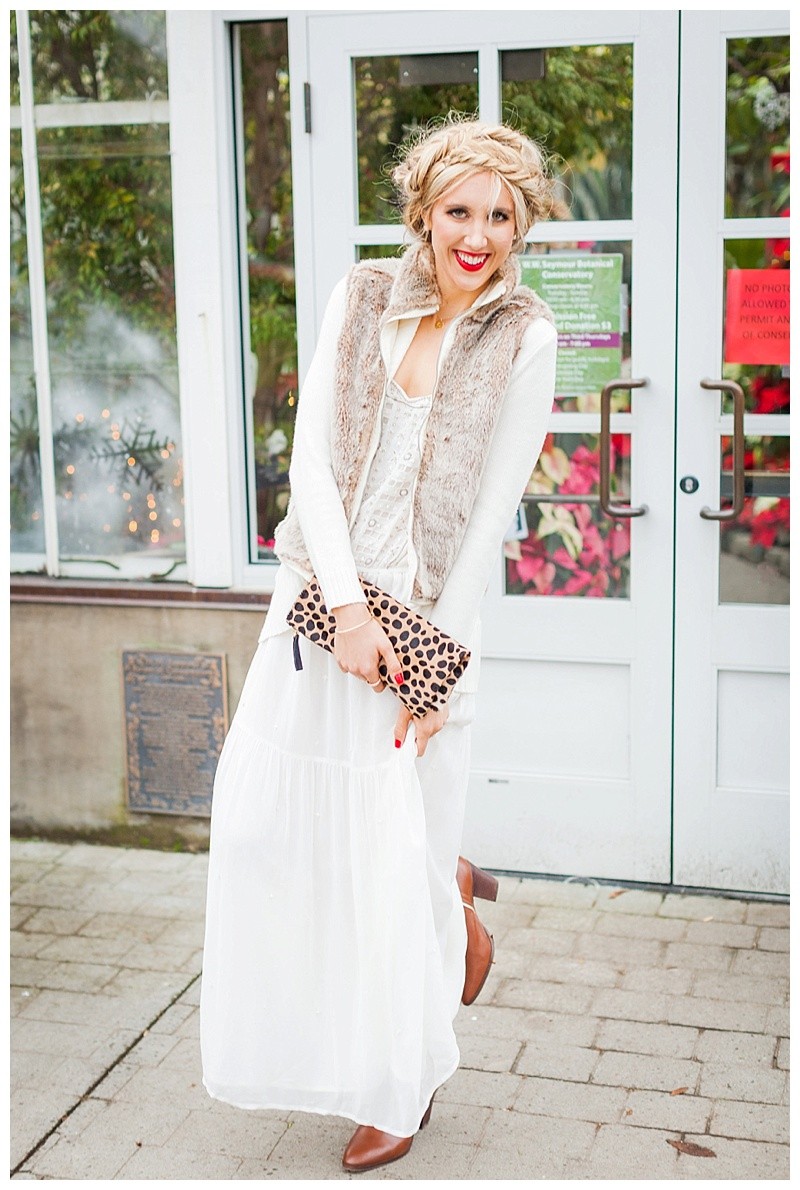 What did you think of today's holiday inspired look?! I would love to hear from you in the comments below! Don't forget follow me along on Pinterest by clicking here or on Instagram by clicking here! All of my pictures on the blog are connected to Pinterest so if you see a picture you like- go ahead and Pin it:)
Thank you so much for stopping by Blush & Camo!
xx Julianna
Dress- French Connection, old, similar here; Cardigan- Forever 21, old, similar here; Vest- Thrift Store, similar here; Shoes- J. Crew; Clutch- Clare V. 
SHOP MY POST