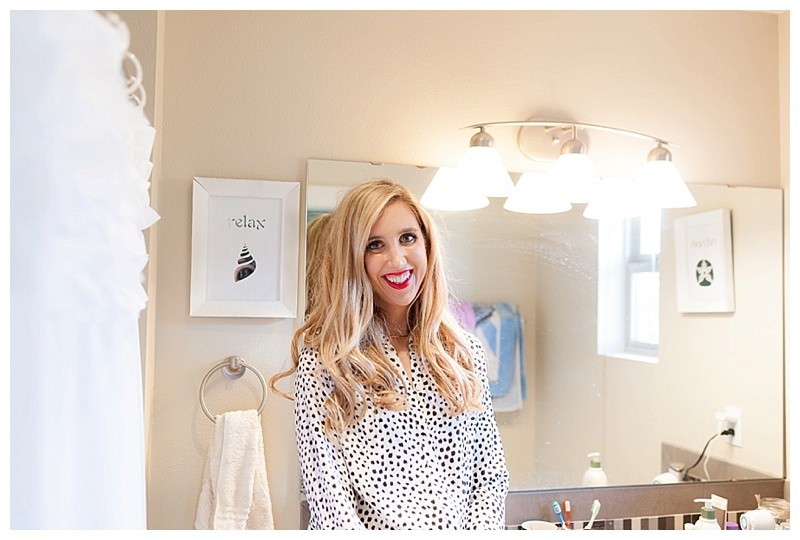 Hello gorgeous Blush Babes! Today I'm going to share with you how to create this mega twist half up hairstyle. It's very similar to the hairstyle tutorial I did here, but I'm adding an additional step! This hairstyle will look great with both curly or straight hair AND it's for all hair lengths (can I get a praise hands emoji?!). Let's get your glam on!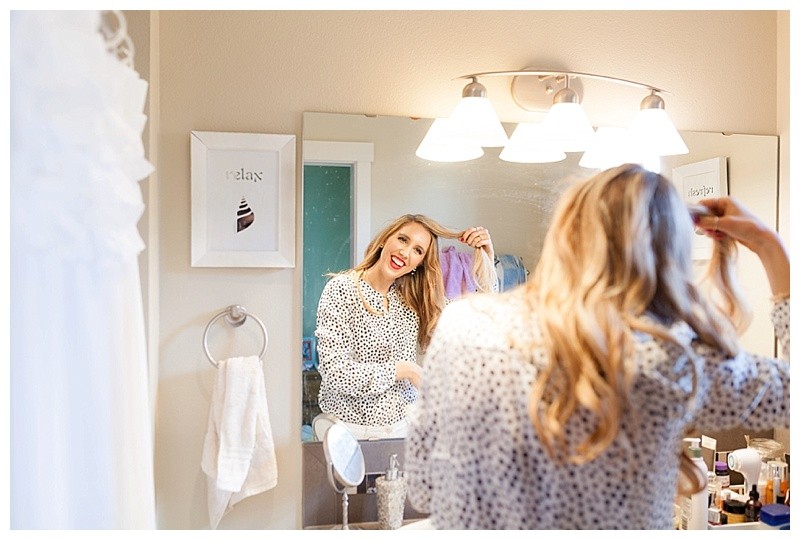 1) Part your hair wherever you usually do and grab a section of hair right at the top of your part.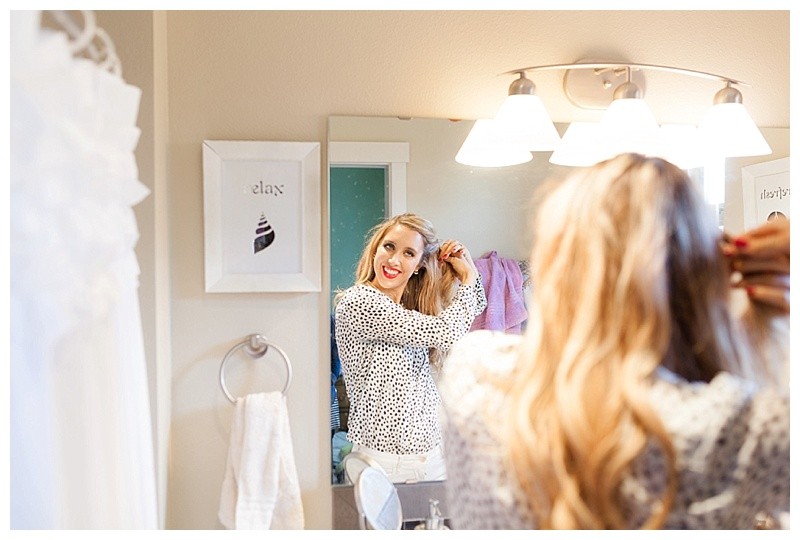 2) Start twisting the section of hair, but don't pick up or add any additional hair while you are twisting. Just use the section of hair you first started with!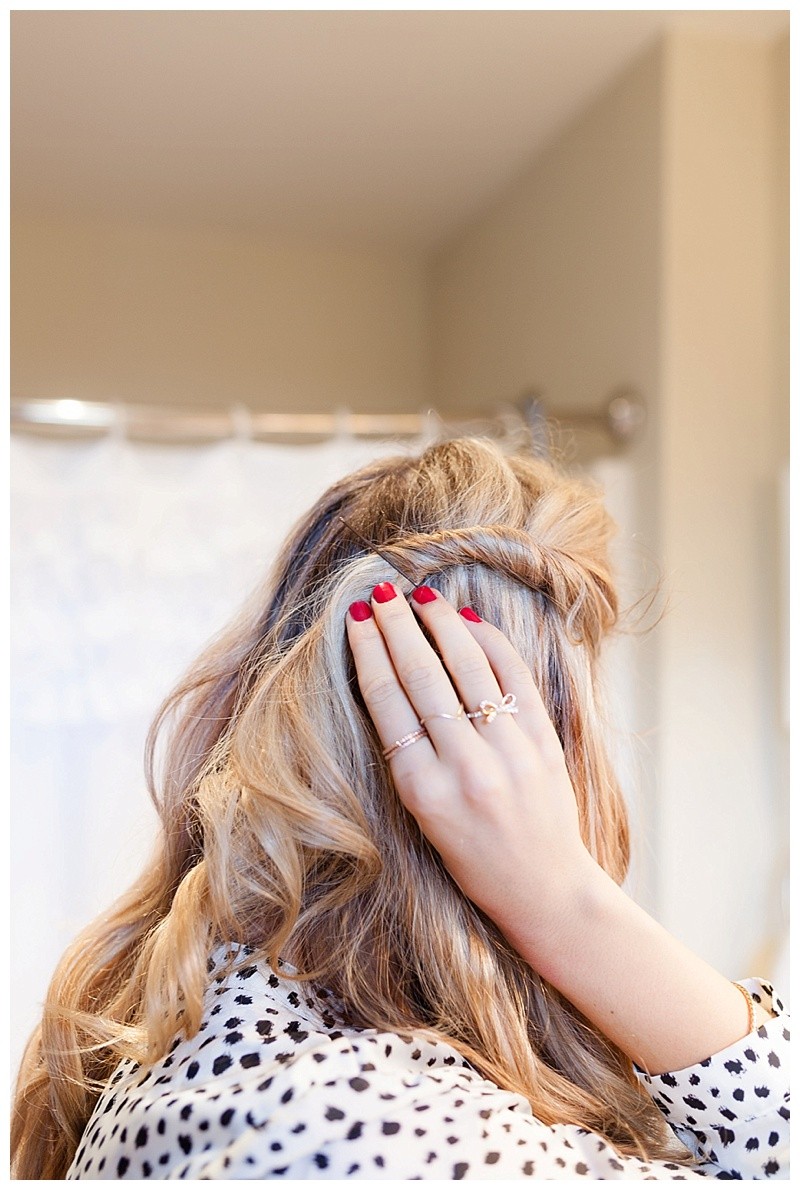 3) Secure the first twist with a bobby pin or clip.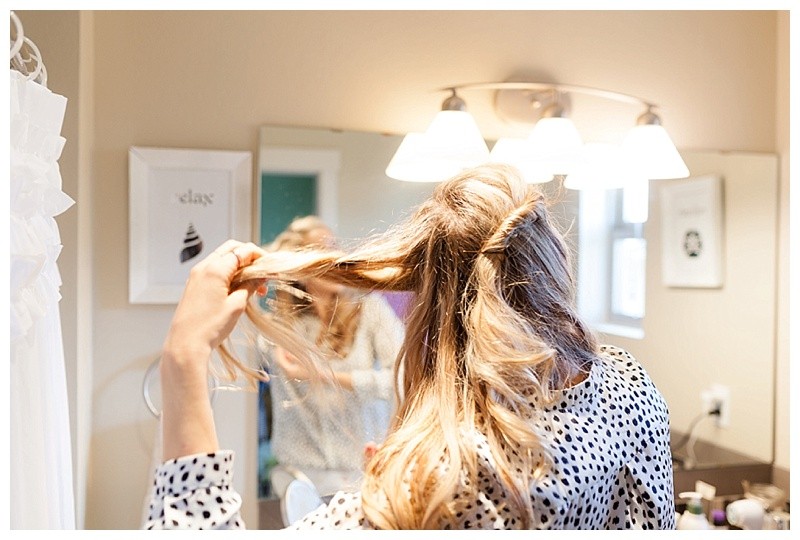 4) Repeat steps #1 and #2 for the other side of your part. Then, once you are done twisting the second side, tie both sections together with an elastic band. Make sure the elastic band is loosely tied (this will become important later!).
5) Once the ends are tied together make a hole right above the elastic band. You will take the tied together hair and pull it through (pull overtop) the hole creating another twist!
6) This step is optional. Since I am such a girlie girl I opted to add a black velvet bow to finish off the hairstyle!
7) You now have a gorgeous hairstyle which is super easy to recreate for those days when you want to try something different to your hair!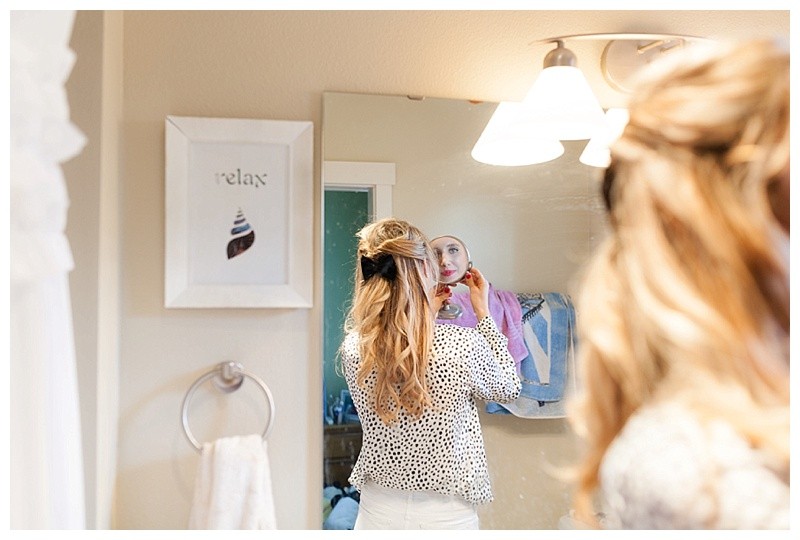 I hope you enjoyed this post and thank you so much for stopping by Blush & Camo!
Want to be a Blush Babe?! Follow me along on Instagram @julianna_claire, twitter @blushandcamo, or Facebook to join the community of gorgeous Blush & Camo readers!
xx Julianna