I'm so excited to share our cozy & affordable farmhouse Christmas decor! Christmas is by far my favorite holiday to decorate for and this year I went with a red and white color scheme!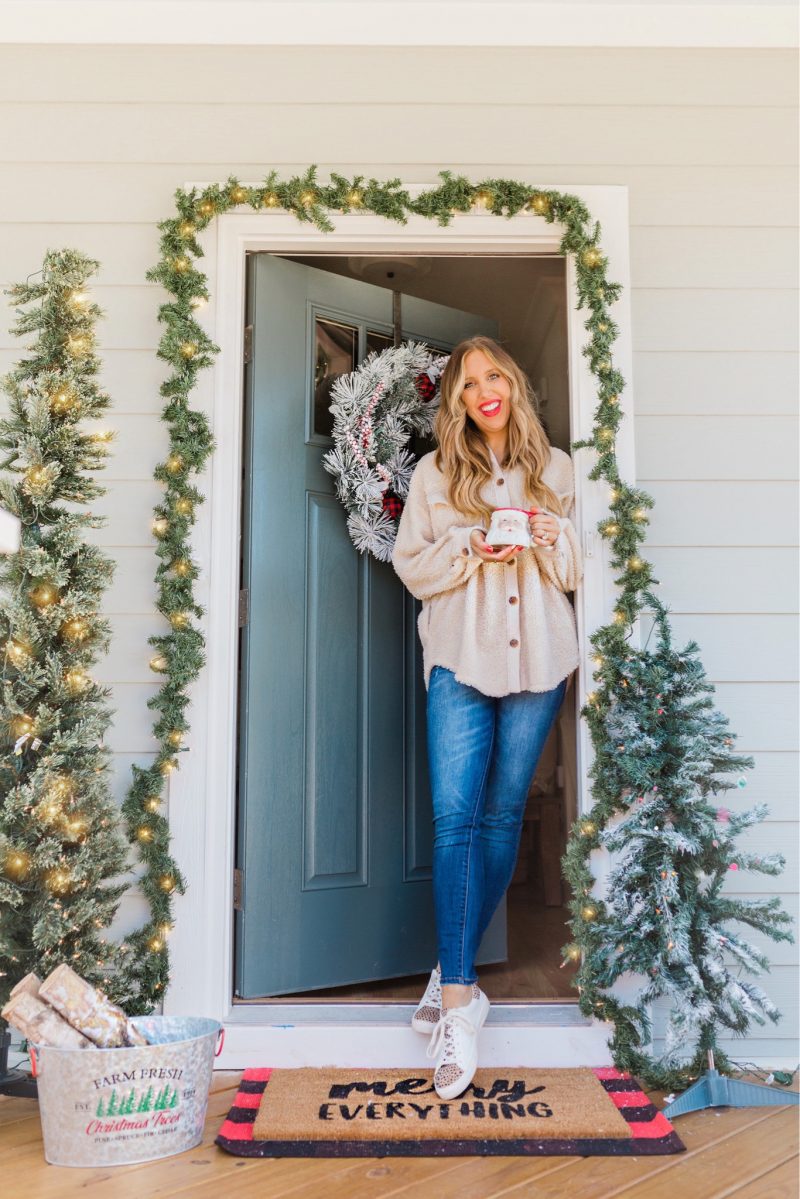 Most of my decor is from Dollar General, Target, and Kirkland's! I've collected it over the years, but thankfully many of these items are brought back each year. I've linked the items you can shop underneath each picture!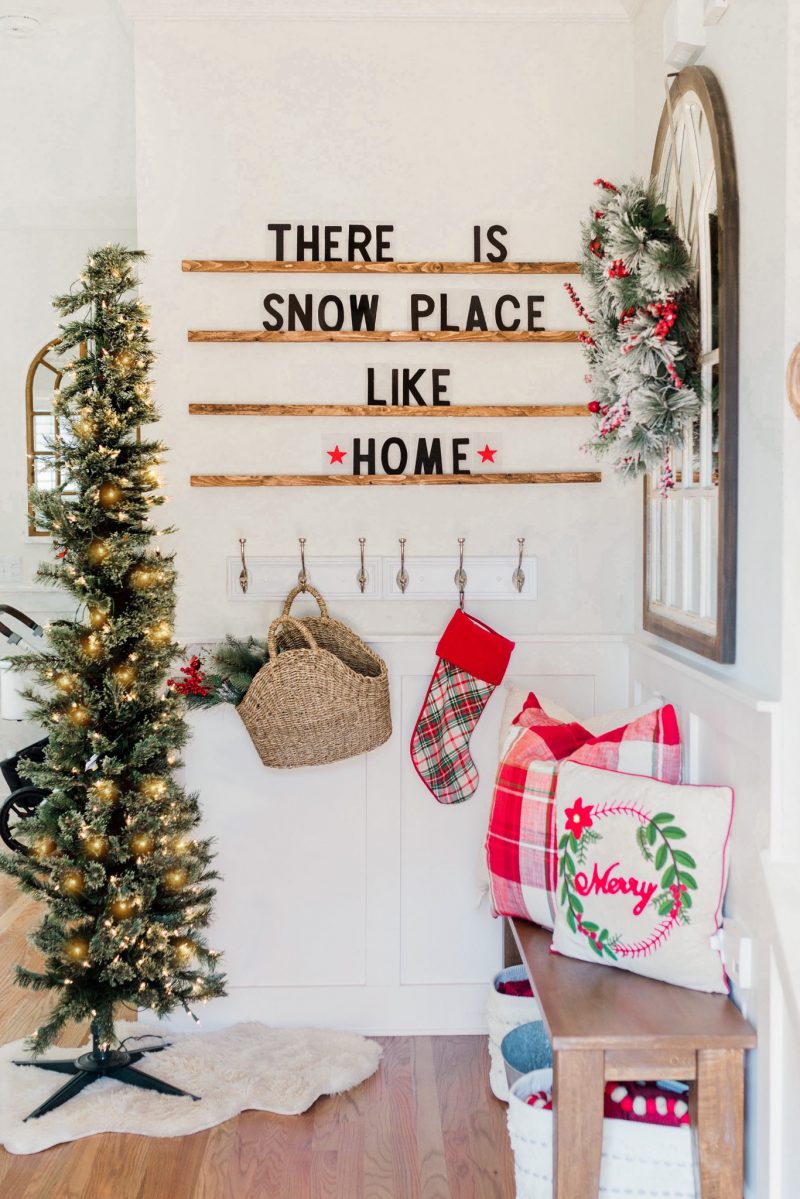 This life-size letter board is one of my favorite items in my entire house! I love changing out the quotes every couple of weeks. It's also a great conversation starter when you are hosting during the holidays!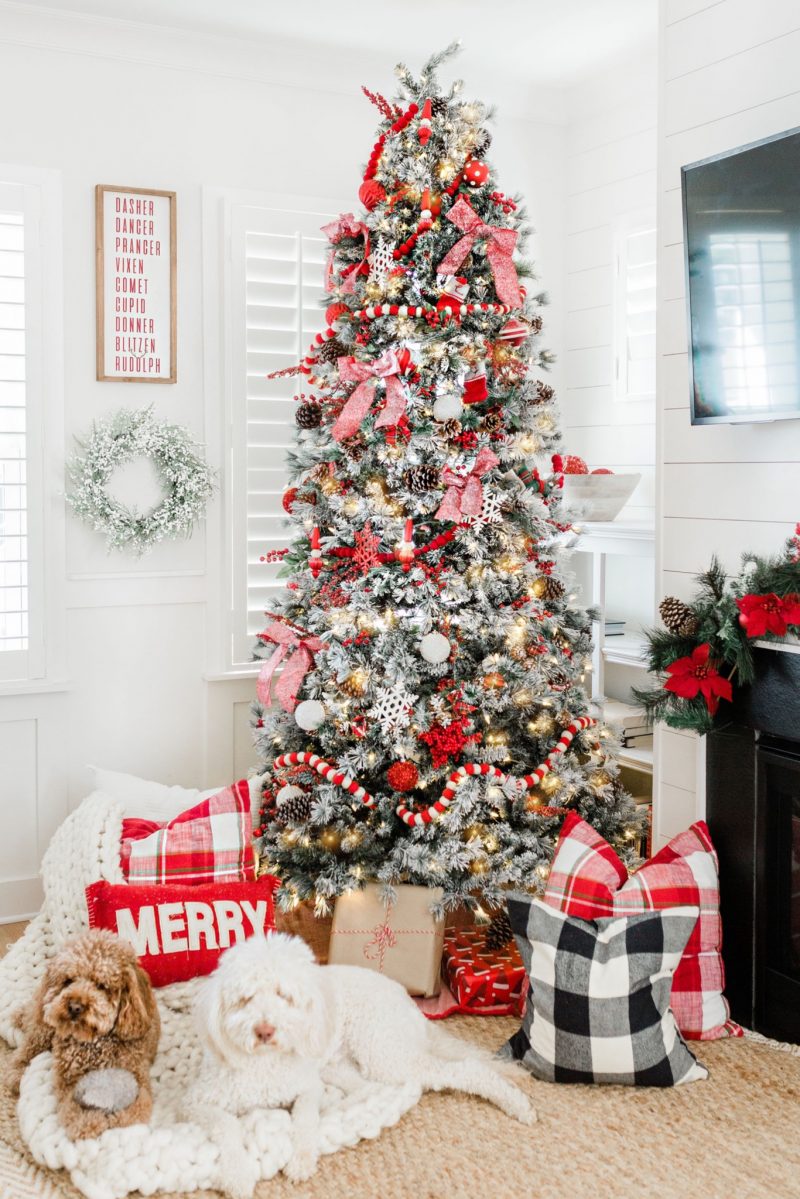 To decorate the tree this year I added handmade bows made from ribbon, ornaments, and some felt garland to give this flocked tree a pop of color and texture!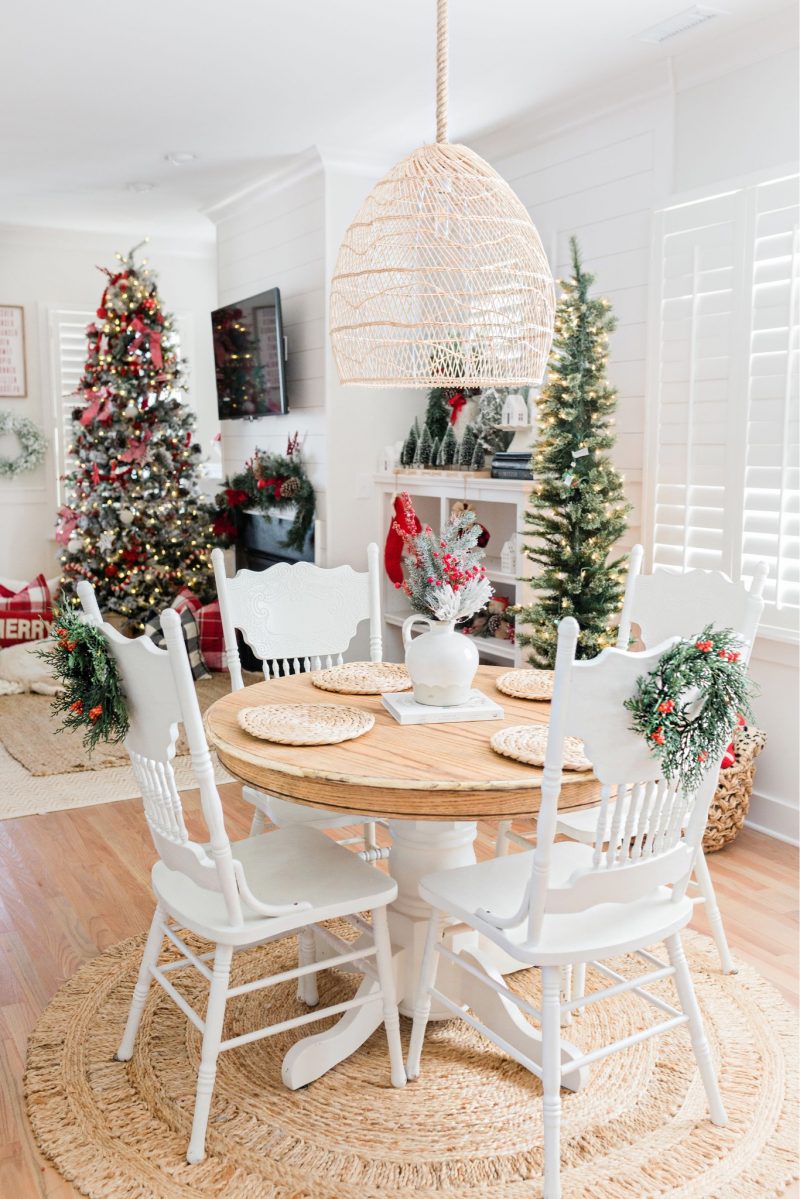 This dining room set has come a long way from it's original thrifted origins! You can read my step-by-step tutorial on how I DIY'd this dining room set by clicking here!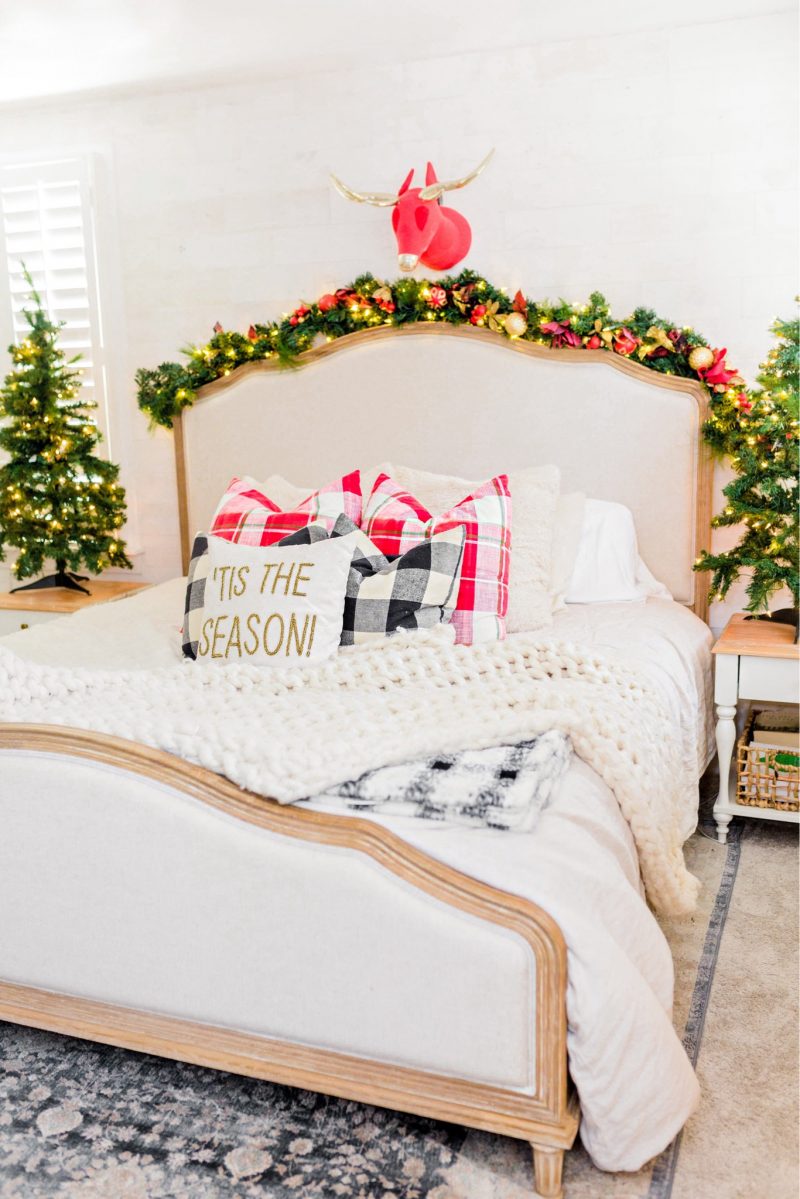 One of the most popular questions I get in my DM's on Instagram is where I got my bed from! I linked my exact one in the widget above! This bed restocks every month so keep your eye out! Once it restocks it usually sells out in the same day!
I wanted to keep my bedding neutral so I could change out the throw pillows each season! This holiday season I'm really loving buffalo plaid so I added a few comfy buffalo plaid and oversized plaid pillows for decor!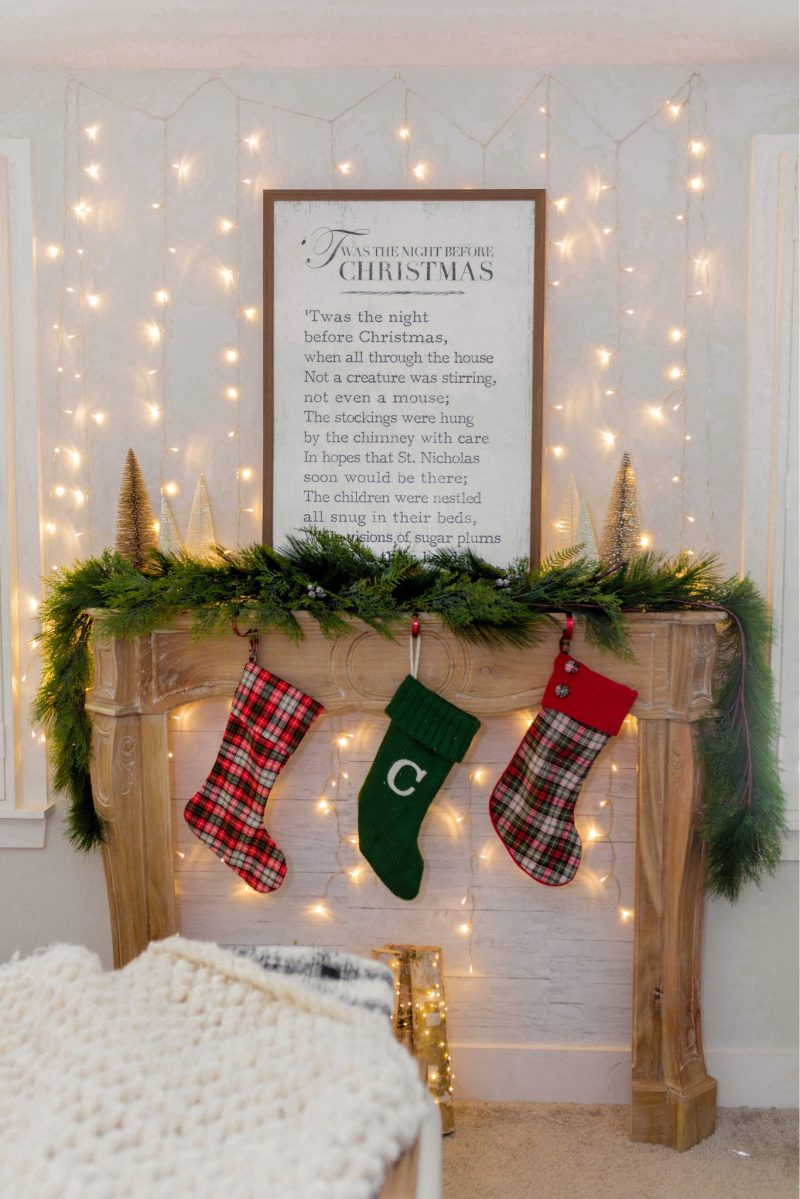 I absolutely love how farmhouses in the 1800s and 1900s had fireplaces throughout the home. I wanted to recreate this vibe in my home so I scooped up this mantle and added some peel and stick shiplap behind it!
Pro Tip: Add some twinkle lights to give your space a cozy glow!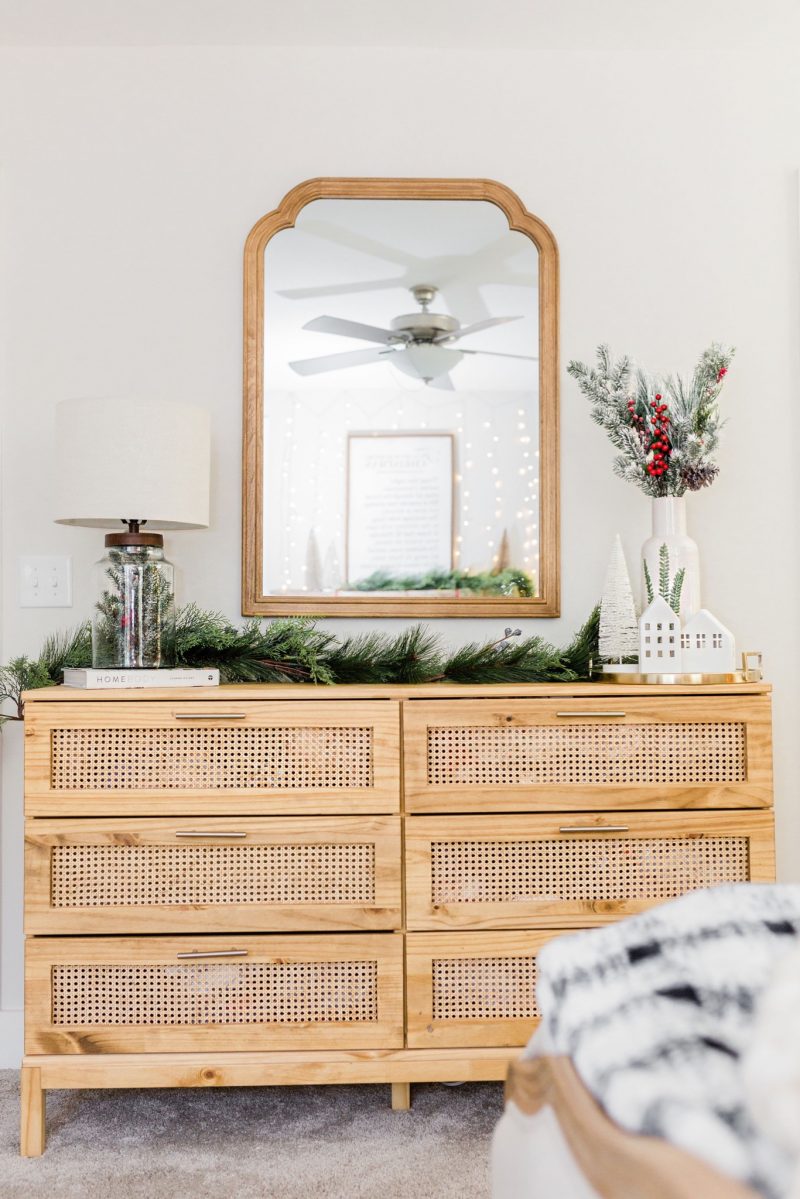 This dresser is another furniture flip my husband and I did over the summer! You can read the full step-by-step tutorial on how we flipped this piece by clicking here!
To decorate we added a simple garland piece and white ceramic houses!
Thank you for stopping by Blush & Camo!
You can follow me on Pinterest by clicking here!
Get more daily inspo by following me on Instagram and TikTok!
xx, Julianna