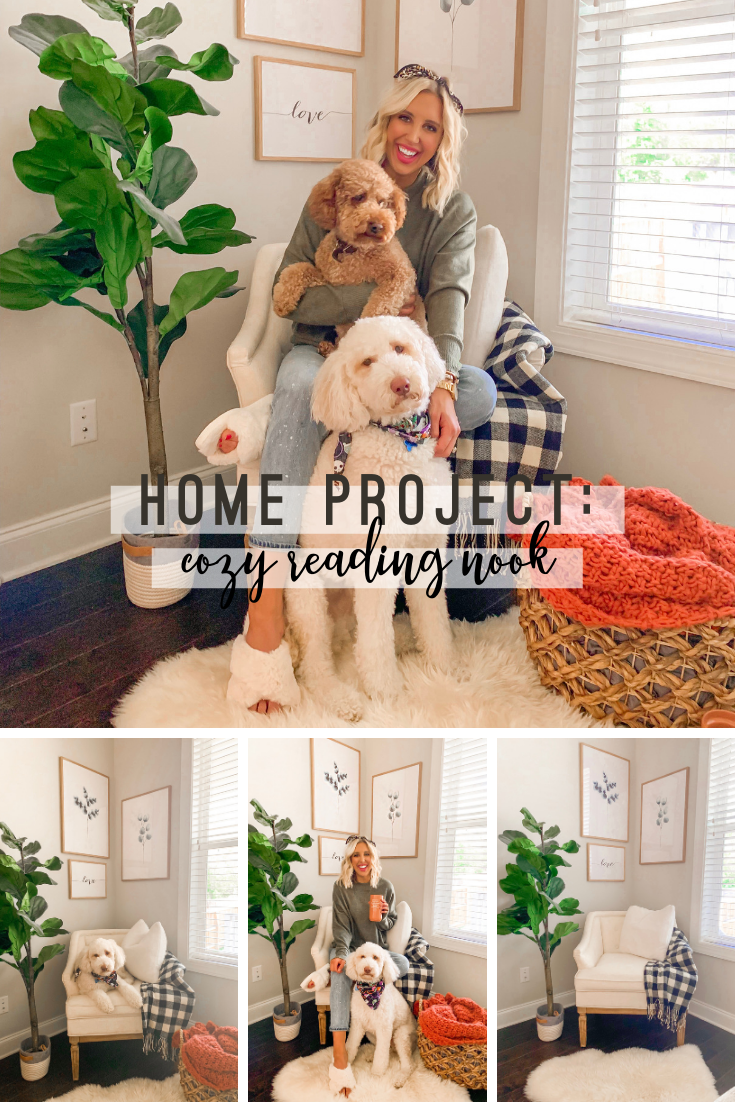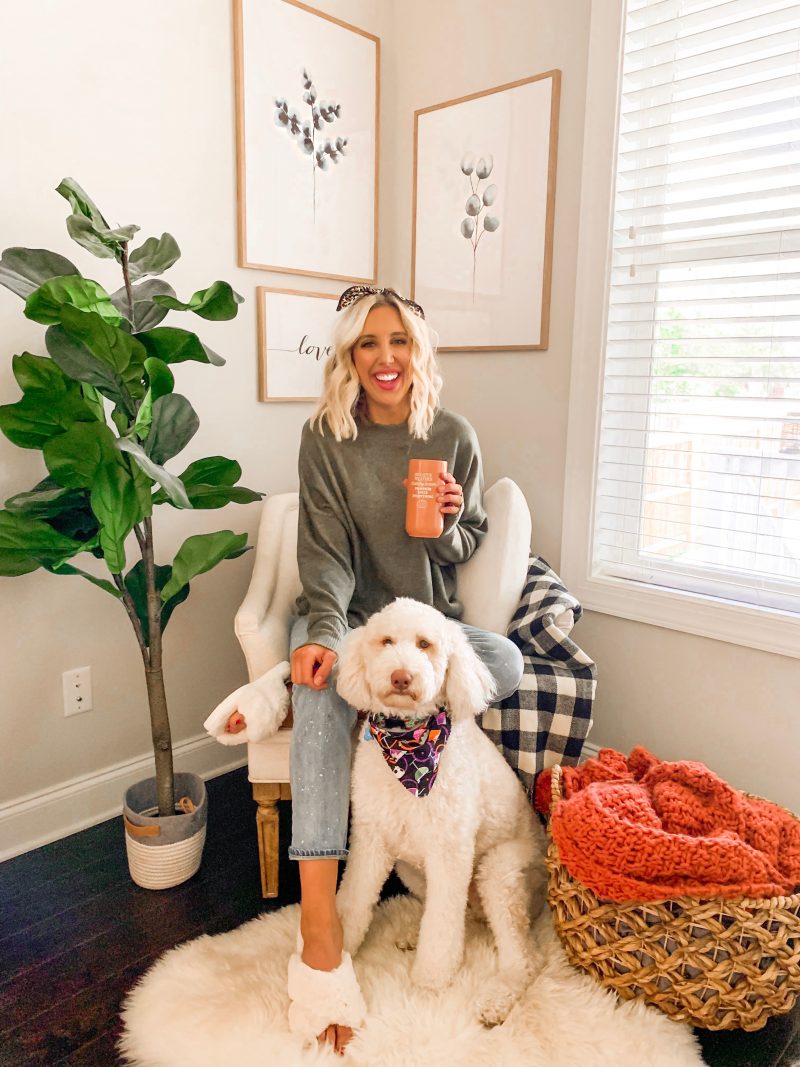 Welcome back to Blush & Camo! Thank you so much for taking time out of your busy schedule to be here and I'm so happy you are.
For those of you who are new around here, welcome! I'm Julianna, and I inspire women to elevate their lifestyle and grow their dream wardrobe through budget friendly tips! I believe you don't have to break the bank to have your home, and yourself, looking amazing!
In today's post I'm so excited to share a new home project Chuck and I took on last week- our master bedroom reading nook.
Our master bedroom isn't huge, but we've always wanted to create a cozy reading corner in our space to relax and unwind over a long day.
Since we were decorating a tiny space in our room our main focus wasn't the furniture- it was wall decor. I knew the wall coverings would add character to the space.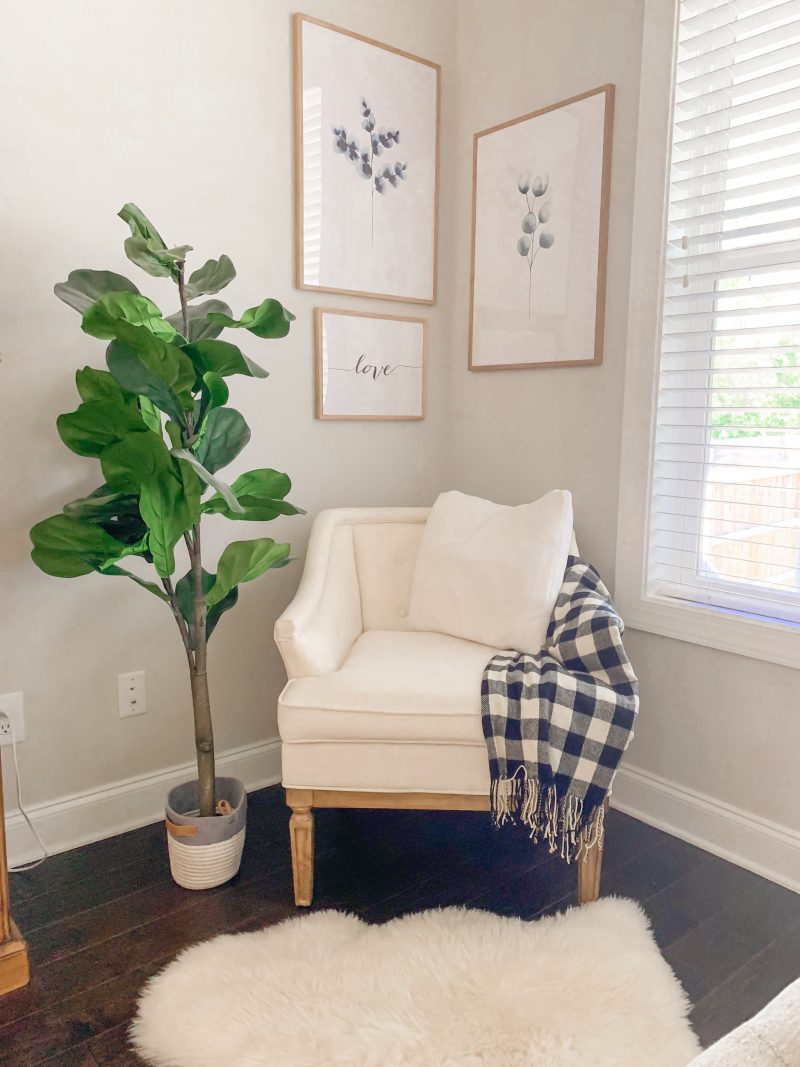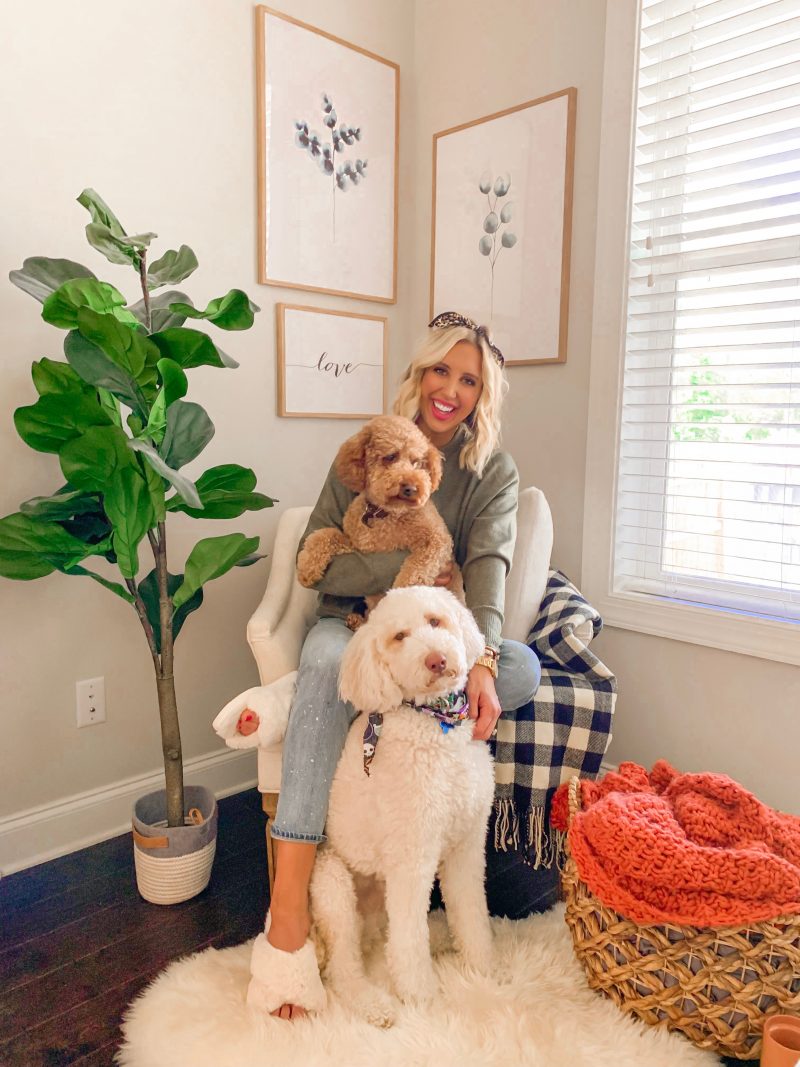 I was searching around for chic, affordable wall decor and I stumbled upon Desenio! I'm so happy I did because I'm obsessed with this brand.
Desenio provides hundreds of prints to select from and a chic frames to choose from so you can create a space you love in your home! I love that their wall décor is so affordable, but the quality is AMAZING! I was so happy with my prints when I got them in the mail.
The prints that I chose were the Cotton Plant Blue (50x70cm), Eucalyptus Plant (50x70cm), Love L (30x40cm), and the accompanying oak frames for each!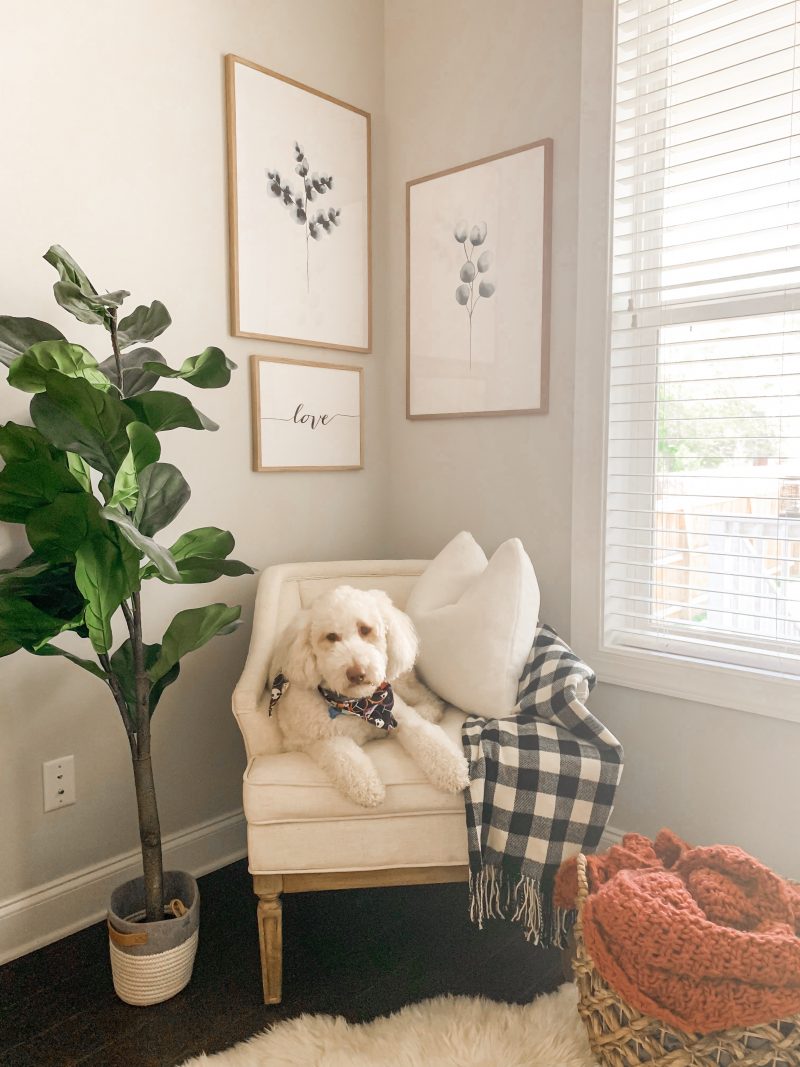 After Chuck and I hung the Desenio wall décor the space really started coming to life. I added a faux plant, faux sheep skin rug, and a few blankets to tie in the entire space.
We are both so happy with how this space turned out and I know that we will be using this cozy corner of our room so much more!
What do you think of this space?! I would love to hear from you in the comments below!
**Thank you to Desenio for sponsoring today's post! All thoughts and opinions are my own.
You can follow me on Pinterest by clicking here! 
Get more daily inspo by following me on Instagram and YouTube!
xx, Julianna