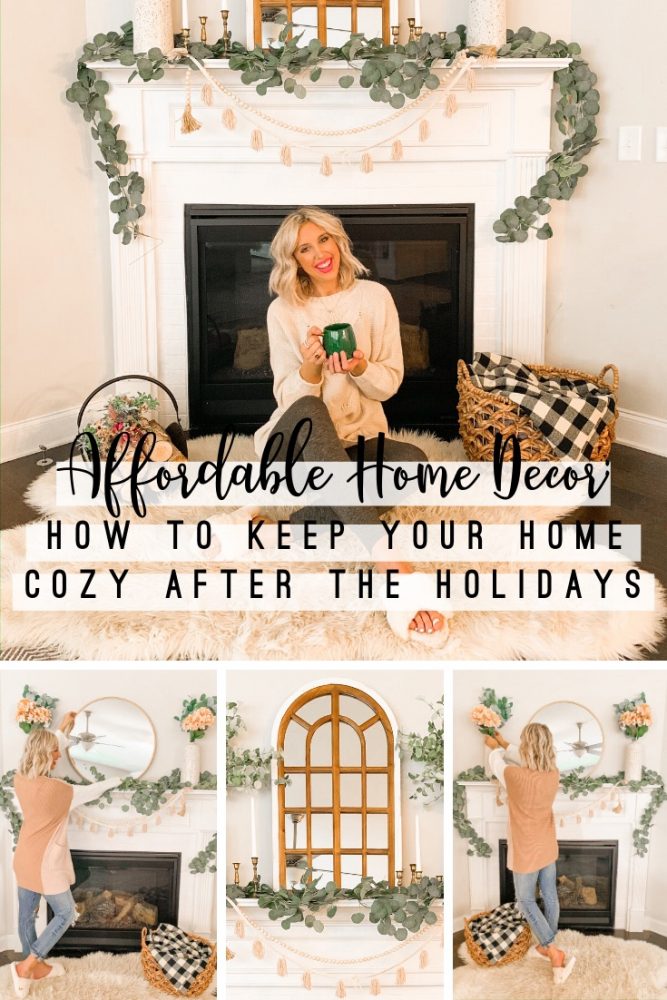 Welcome back to Blush & Camo! Today on the blog I'm sharing how to decorate your home after Christmas. After all the holiday decorations come down your space can feel a little cold and sterile. With these tips you can still maintain that cozy vibe all winter long, not just for the holidays!
TAKE DOWN ALL THE RED
My favorite color during the holidays is red because it embodies the holidays and is super festive. I recommend unless there is a ton of red already sprinkled throughout your home to take down all the red decor since this is usually reserved for Christmas decor.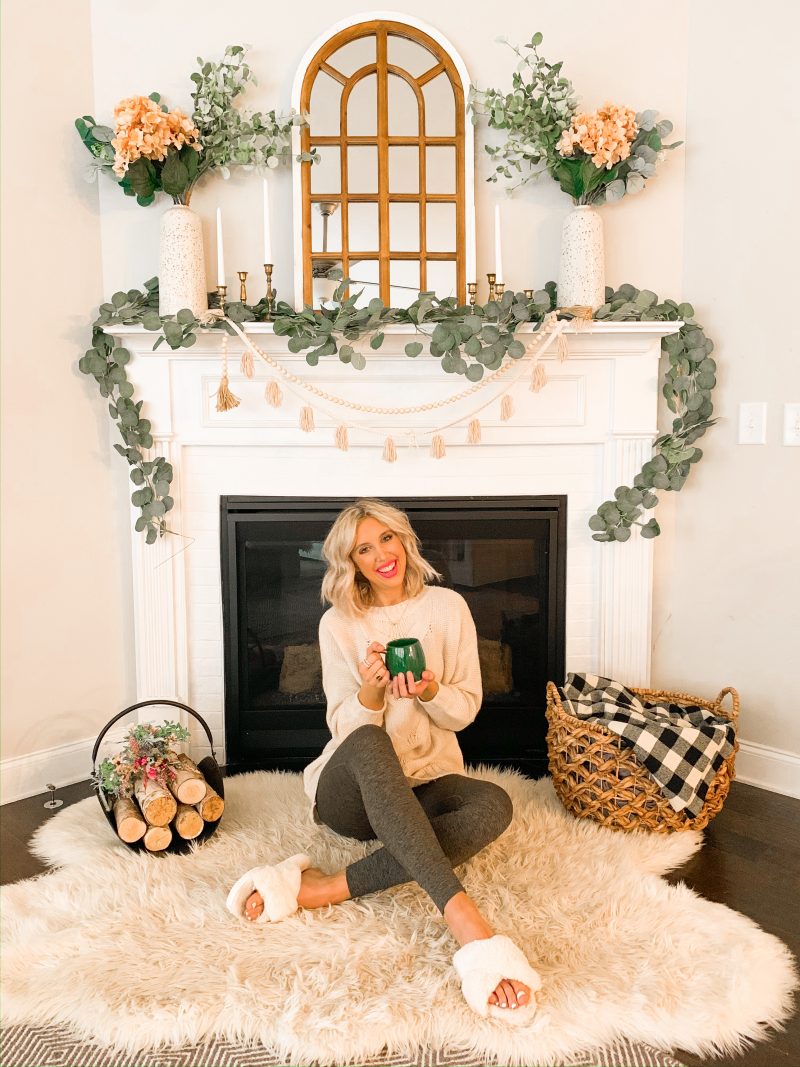 FOCUS ON GREENERY AND FAUX FOLIAGE
During the winter months I don't like to add pops of color through floral arrangements or wreaths since that is reserved more for spring and summer decor.
I recommend adding faux foliage such as eucalyptus garland and bunches of neutral floral arraignments like I have on my mantle. The garland adds a cozy feel similar to the holidays and the greenery warms up your entire space!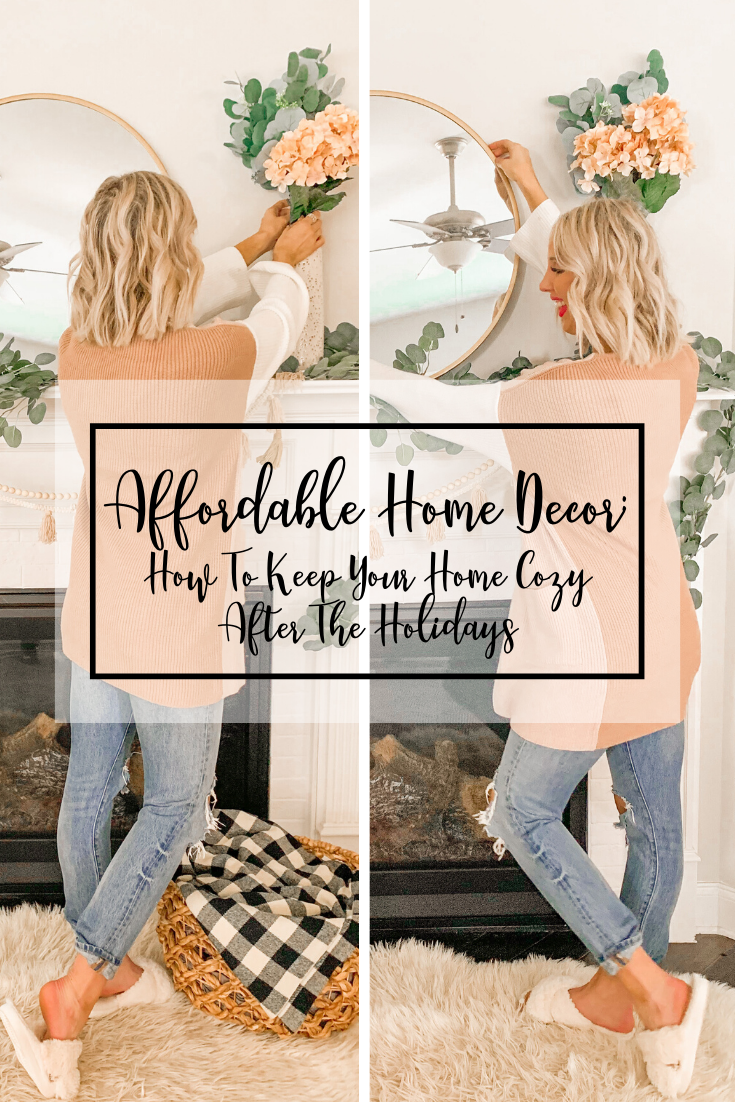 ADD FUN GARLAND TO YOUR SPACE
In addition to the faux foliage on your mantle I love adding fun garland hung below the mantle to add more cozy vibes to your room. I linked my exact garland on my fireplace in this blog post!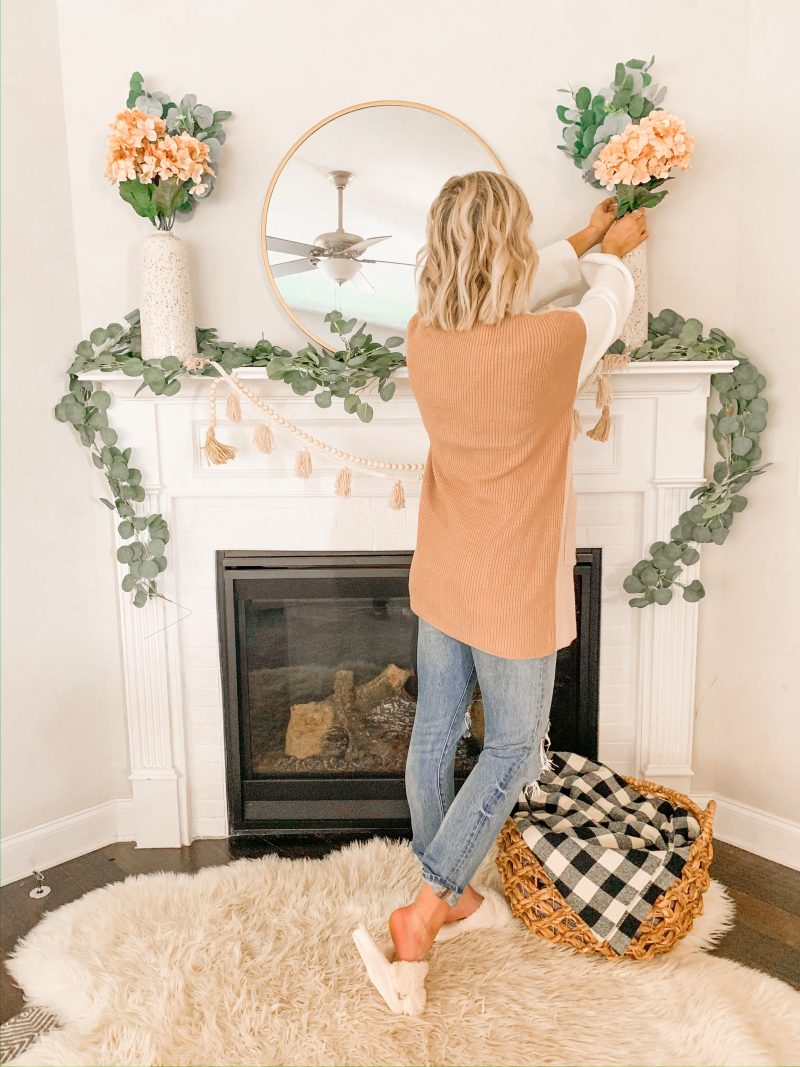 MIX AND MATCH TEXTURES
The last tip to creating a cozy space after the holidays is the mix and match textures in the room you are decorating! Faux sheepskin, chunky blankets, seagrass or wicker baskets, and soft throws are all simple, easy ways to add more texture and warmth to your space!
What do you think of today's tips?! I would love to hear from you in the comments below!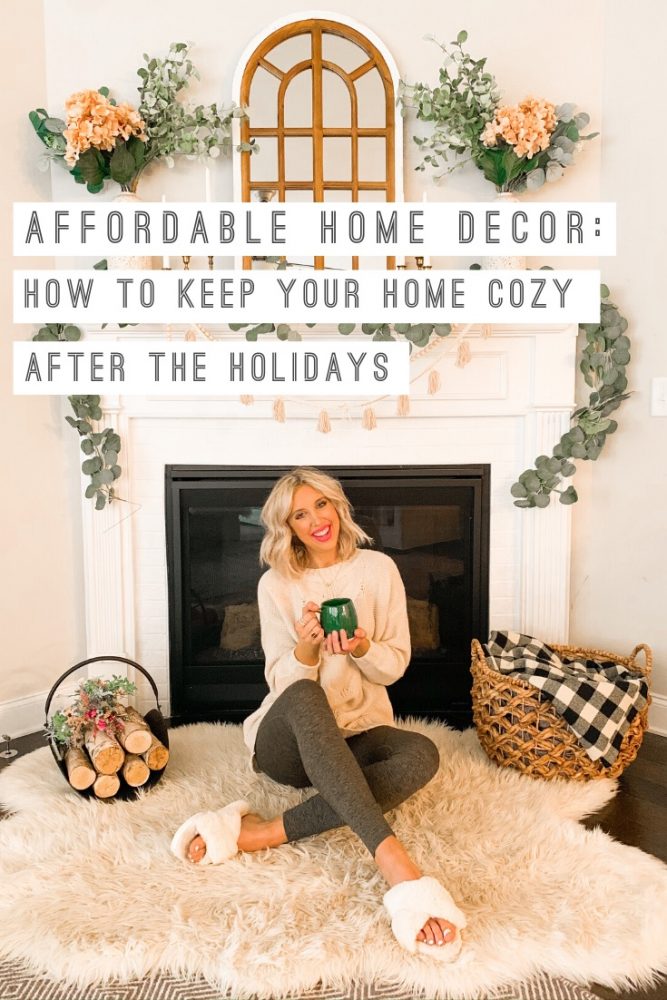 You can follow me on Pinterest by clicking here!
Get more daily inspo by following me on Instagram and YouTube!
xx, Julianna