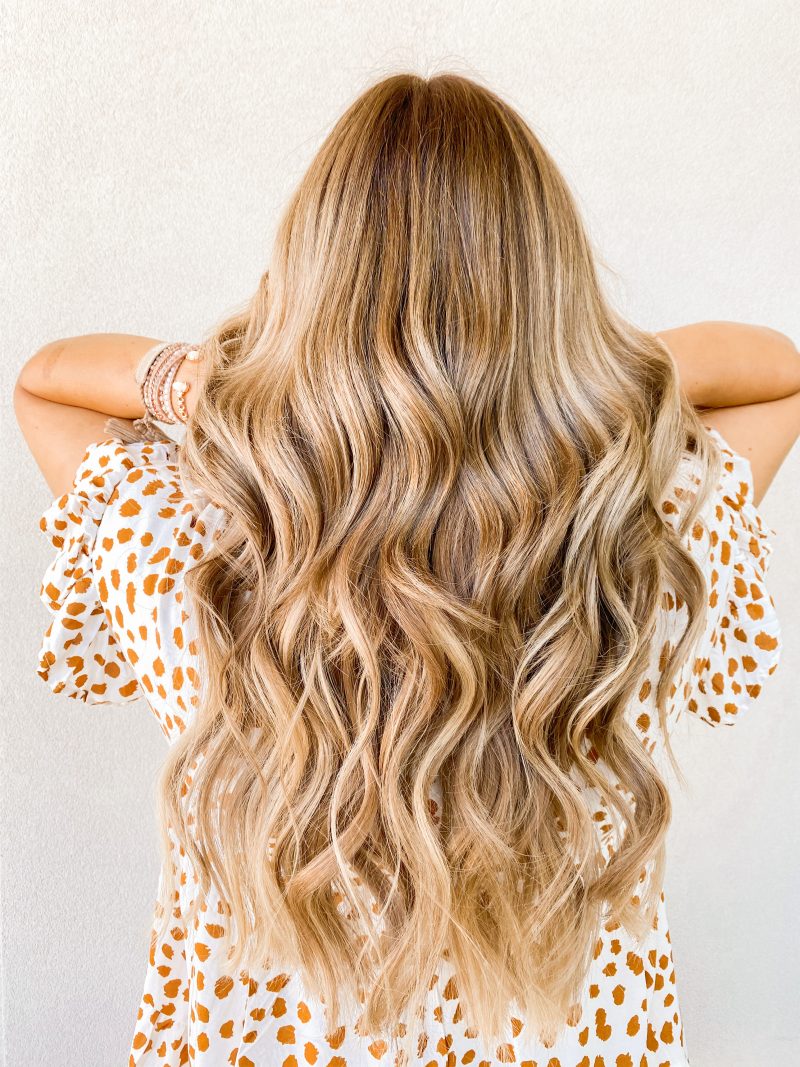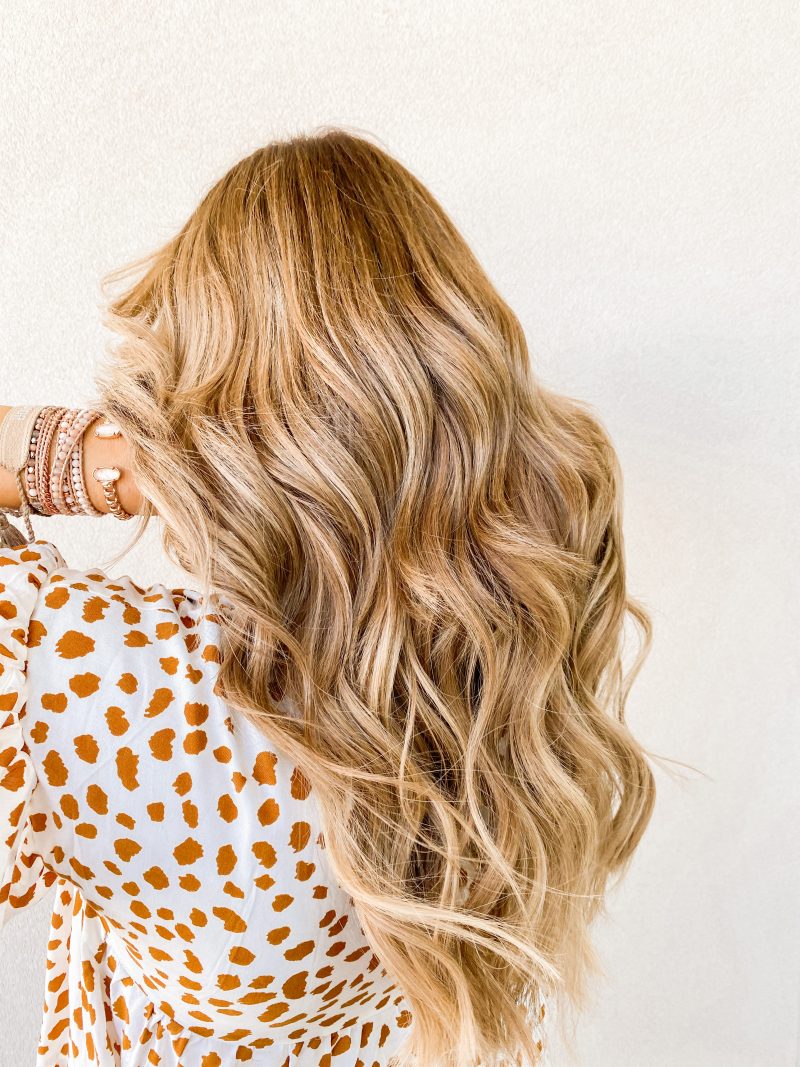 Welcome back to Blush & Camo! Today I'm sharing my experience with hand-tied hair extensions and answering your questions about them.

WHO IS YOUR HAIRSTYLIST?
I currently live in the Durham/Raleigh North Carolina area and Courtney McLaren Hair is my hairstylist! She's absolutely amazing and I can't recommend her enough.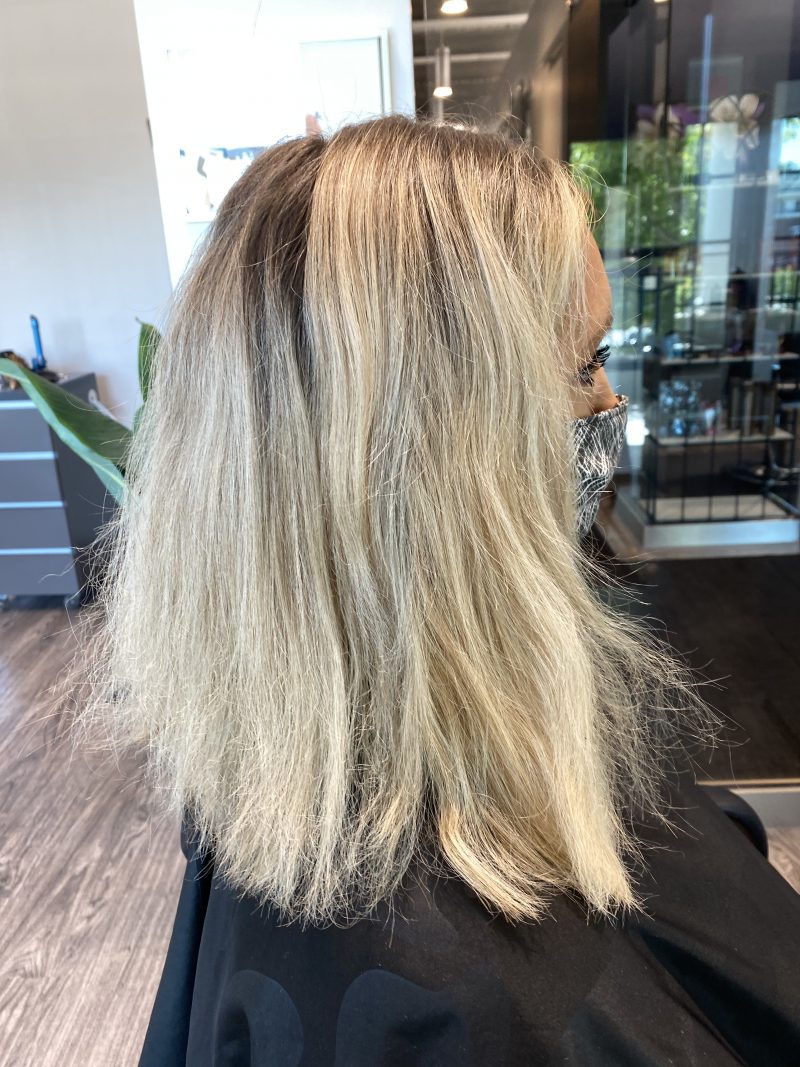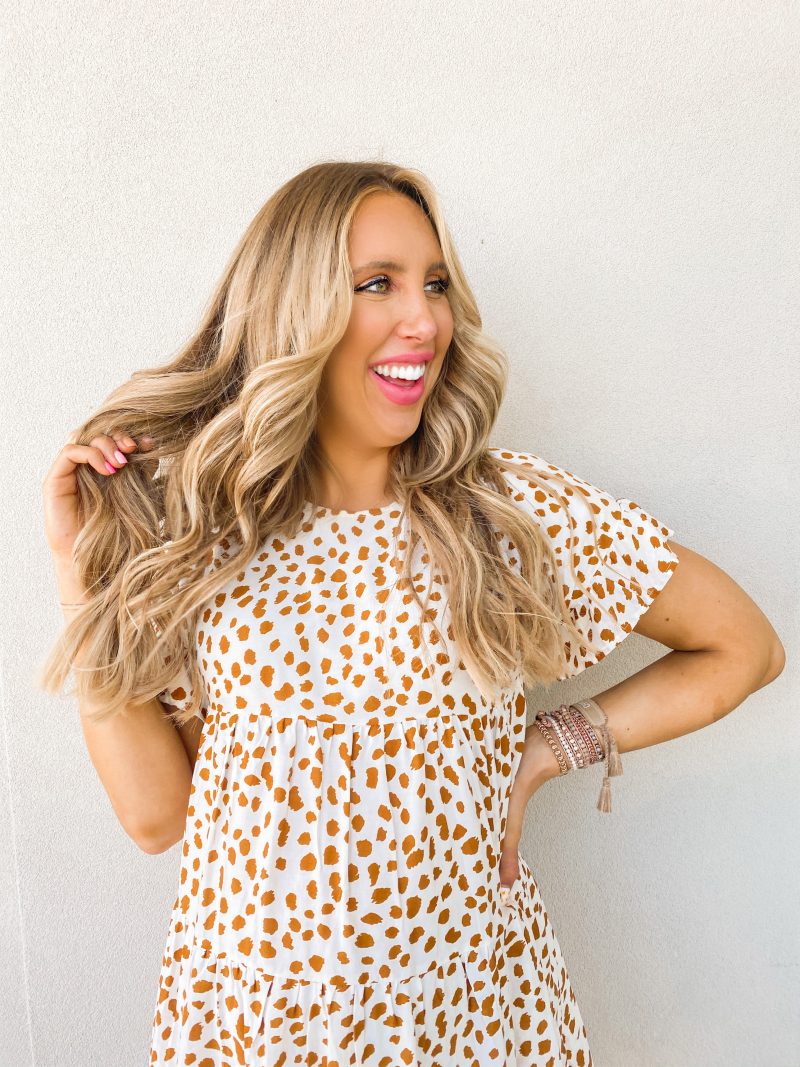 WHAT BRAND OF HAIR EXTENSIONS DID YOU GET?
Courtney recommended I purchase the JZ Hairstyles extensions, so I did! I got one pack of "The Jordan" 20in color and then a half pack of "The Jordan" color. This color sells out really fast, but they are constantly having restocks, so check back every day or so and it will be available.
Once the extensions were put in Courtney did go in and custom color them a bit so they matched perfectly with the hair color I wanted. More about that process later in the blog post!
HOW MANY WEFTS DO YOU HAVE IN?
I have in 9 wefts and 2.5 rows!
HOW LONG DO THE EXTENSIONS TAKE TO PUT IN?
The extensions took about an hour per row or 2.5 hours total.
DID IT HURT GETTING THE EXTENSION PUT IN?
Not! Not at all. In fact, I didn't really feel much of anything when Courtney was doing her thing and putting them in my hair.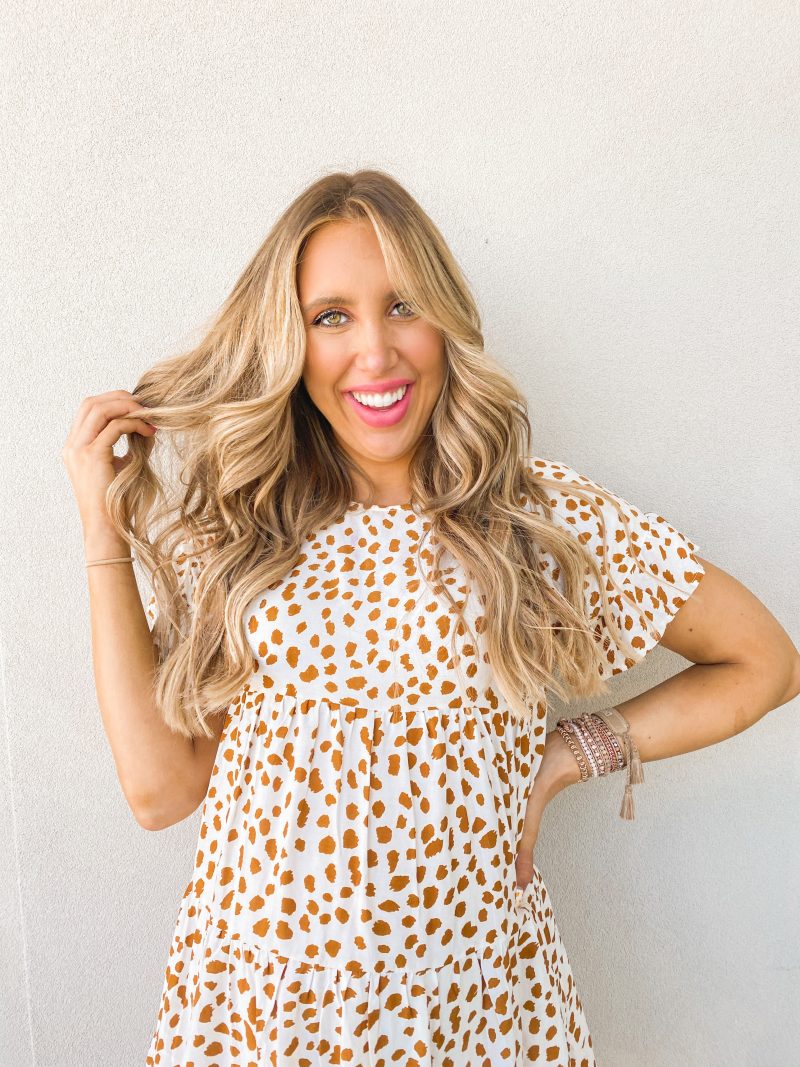 DID THE EXTENSIONS HURT AFTERWARD?
Once the extensions were put in my scalp was a little sensitive after a few hours. This is because the wefts are a little snug at first until your hair grows out a little after a few days.
After day two of having my extensions in my scalp wasn't sore anymore.
ARE THE EXTENSIONS HEAVY?
The extensions aren't heavy, but since I went from short hair to long hair I could tell a difference in weight (if that makes sense!). After a few days I didn't notice this at all.
HOW LONG DOES THE HAIR LAST?
Depending on how well you take care of them the hair will last anywhere from 9-18 months!
HOW LONG DO YOU HAVE TO GET THE EXTENSIONS MOVED UP?
Every 8-12 weeks!
CAN YOU STYLE YOUR HAIR NORMALLY WITH EXTENSIONS?
Yes! I style my hair exactly the same way. You don't need to change your routine at all!
ARE THEY HARD TO MAINTAIN?
No! Not at all! I wash my hair once a week and use my Sultra curler to get my hair some beachy waves every few days. It's very minimal upkeep for them. You just want to ensure you brush your hair everyday :).
WHAT PRODUCTS DO YOU USE ON YOUR HAIR?
Below are ALL the products I use for my hair and swear by!

Thank you for stopping by Blush & Camo!
You can follow me on Pinterest by clicking here!
Get more daily inspo by following me on Instagram and TikTok!
xx, Julianna