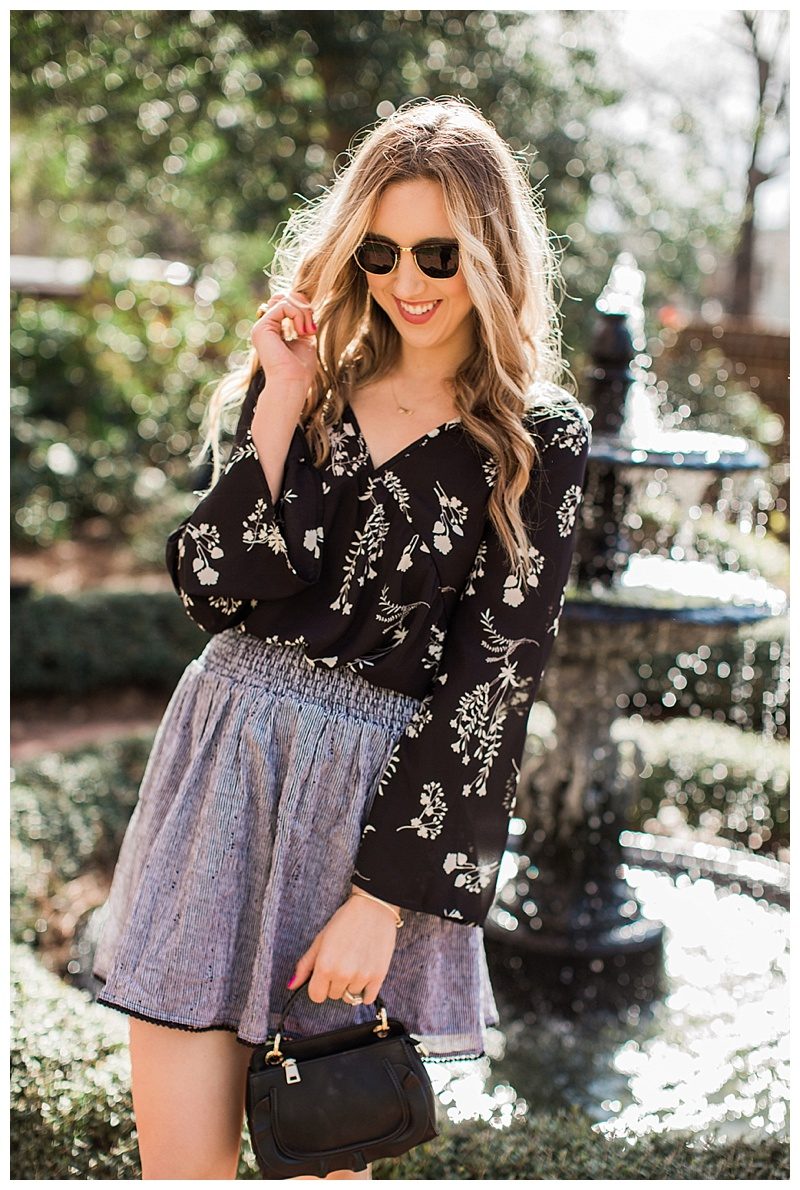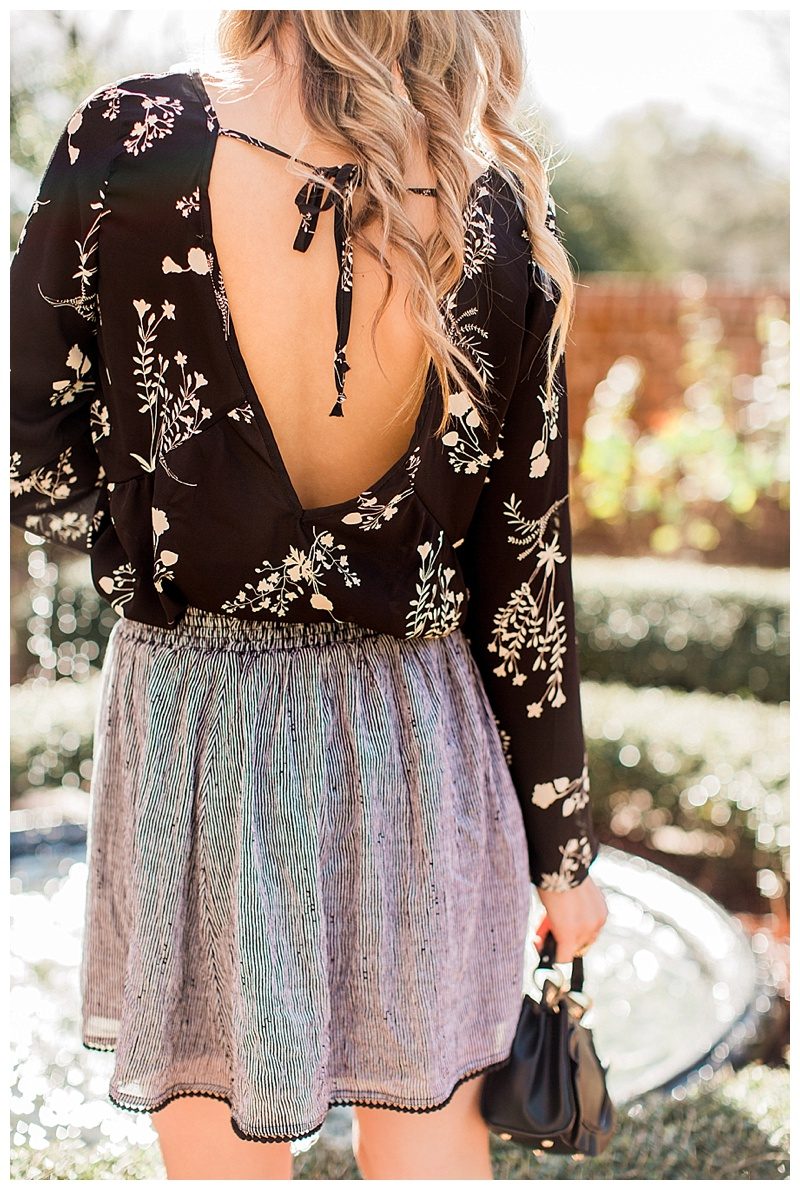 Hello, Gorgeous! It's no surprise that spring clothing means bright colors and bold prints, but what if I told you it's totally fine to wear darker hues, like black, for spring?! This may seem like crazy talk and today's post is going to convince you to add some darker tones to your spring looks!
Let's get styling, babe!
DARKER HUES ARE BOTH CHIC AND SLIMMING
Anytime you can put chic and slimming into one sentence you know that outfit is going to look amazing!! This statement is so true about wearing darker tones. Wearing darker hues, especially black, has the most slimming effect on the body. This color hides any problem areas and gives your overall figure a sophisticated silhouette.
Plus, wearing darker tones instantly makes your outfit more chic. I consider this little style tip #fashionmagic because it totally works. If I ever want to feel more chic I always put on darker colors.. always.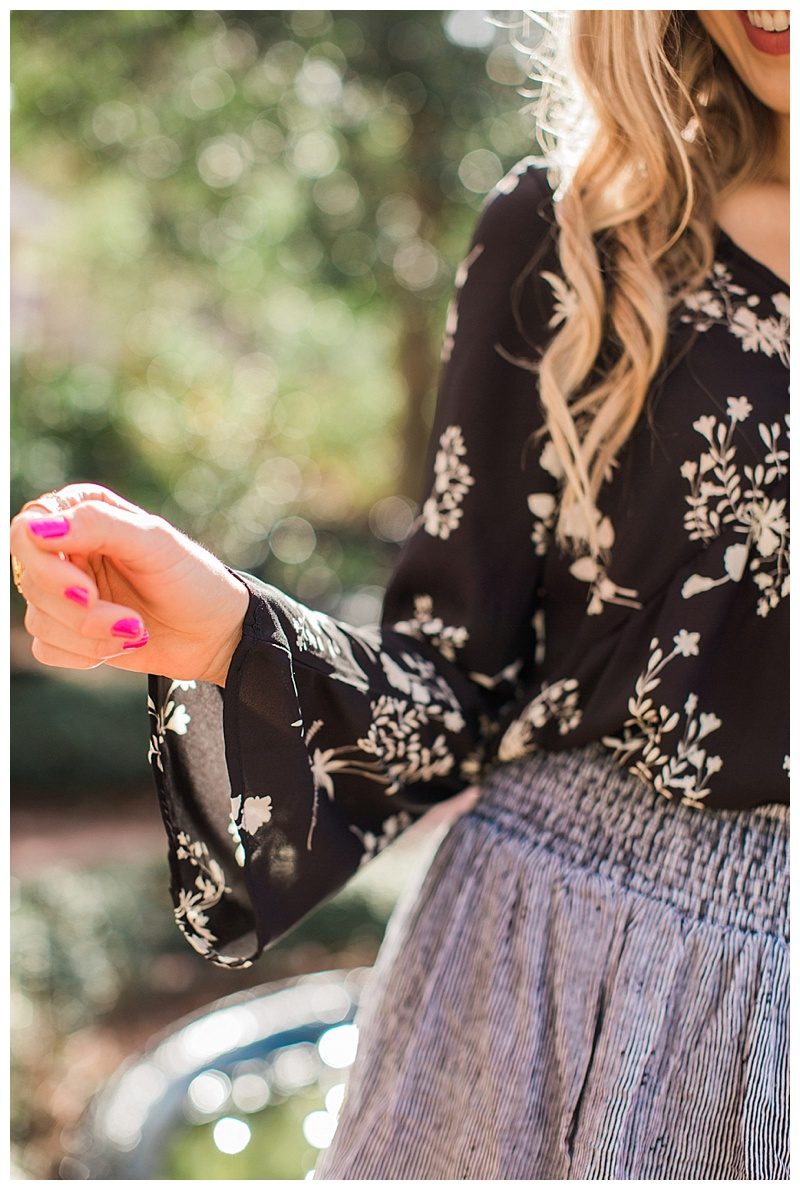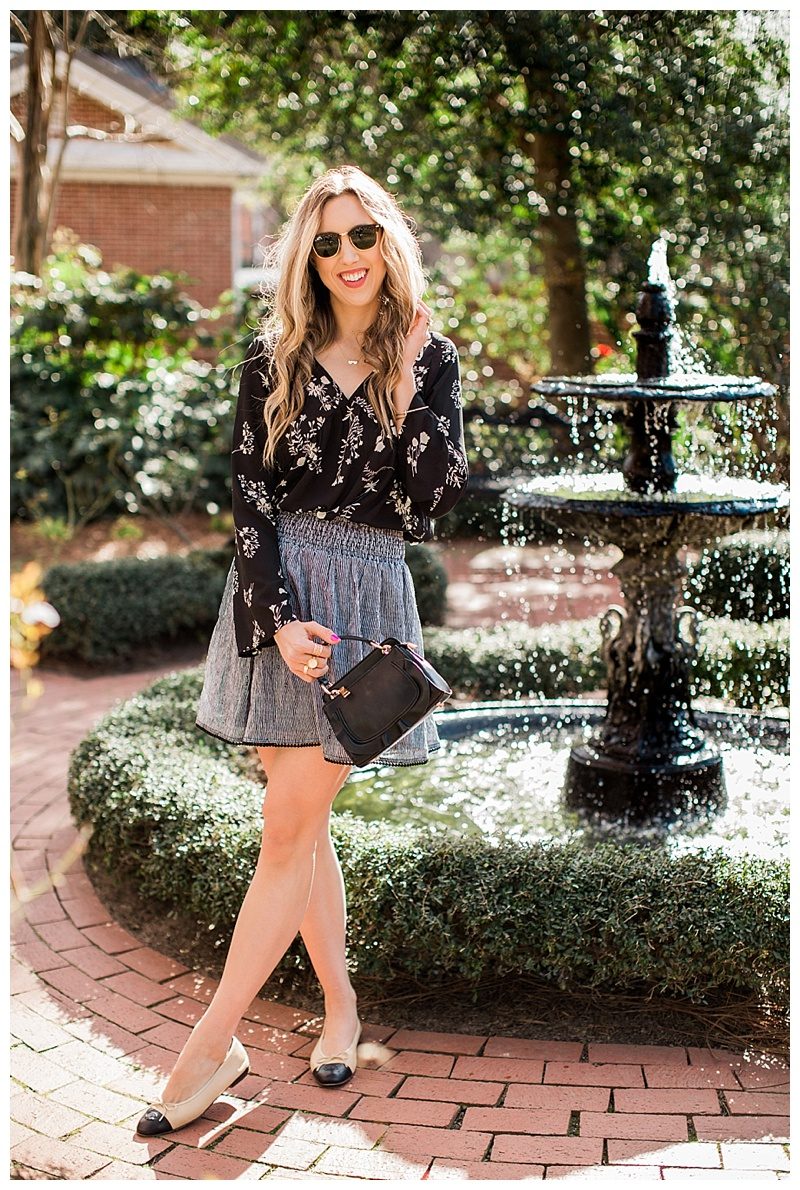 ABILITY TO PLAY WITH TEXTURE AND PATTERNS
When wearing more subdued tones like grey and black this is the perfect opportunity to play with texture and accessories. The reason for this is because darker tones are not as loud brighter colors and you can use texture and pattern mixing to help give your look a little extra glam!
For example, my top is a pretty floral print while my skirt is a checkered print. If both of these pieces where covered in color this may not look like a cohesive unit, but since both items are black and white the pattern mixing looks chic and sophisticated!
BONUS TIP: Wearing darker hues as a way to experiment with various accessories you've been dying to style in your closet and incorporate more textures such as lace you wouldn't normally get to play with in a bright spring look!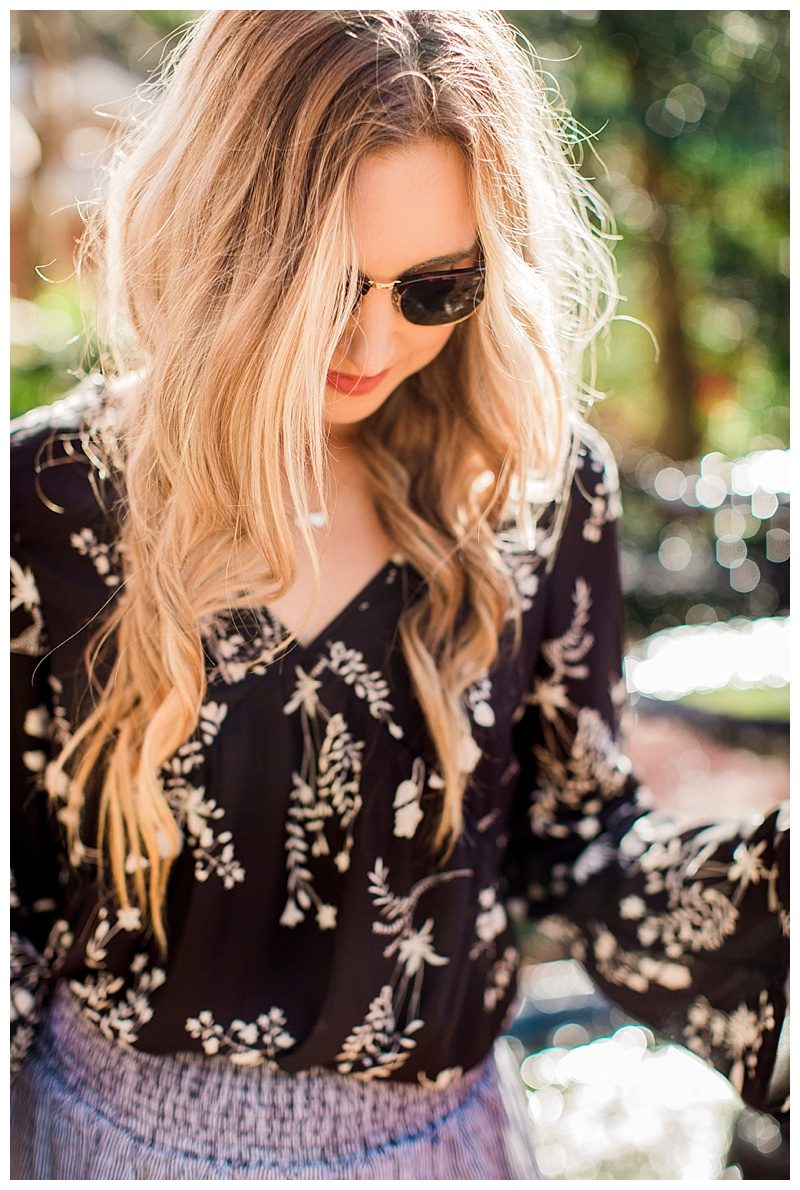 STAND OUT FROM THE CROWD
Blush Babes are always looking for ways their outfits can stand out. Wearing darker hues in a sea of bright patterns and colors is the most chic way to accomplish this for spring! Think about this for a minute- if you see a girl walking down the street in a black romper covered in lace or embellishments it's going to make you do a double take. Why? Because this girl is wearing a hue traditionally not worn during this season and she's ROCKING it (insert emoji praise hands here!).
Plus, when I see someone where nontraditional hues during the season, for example wearing an all black outfit in a season that is filled with pastels, gives your outfit a point of view AND makes it appear that you are very confident. You aren't going to follow the classic trends. You have your own personal style and you're going to stick with that no matter what (this is #GirlBoss status!).
I would love to hear your thoughts about this post in the comments below! Don't forget to follow me along on Instagram, Pinterest, and Facebook for daily style inspo!
Thank you so much for stopping by Blush & Camo!
xx Julianna
SHOP MY POST
Skirt (sold out, but I linked a similar option!)
Top  (from last season, but I linked a smilier option!)