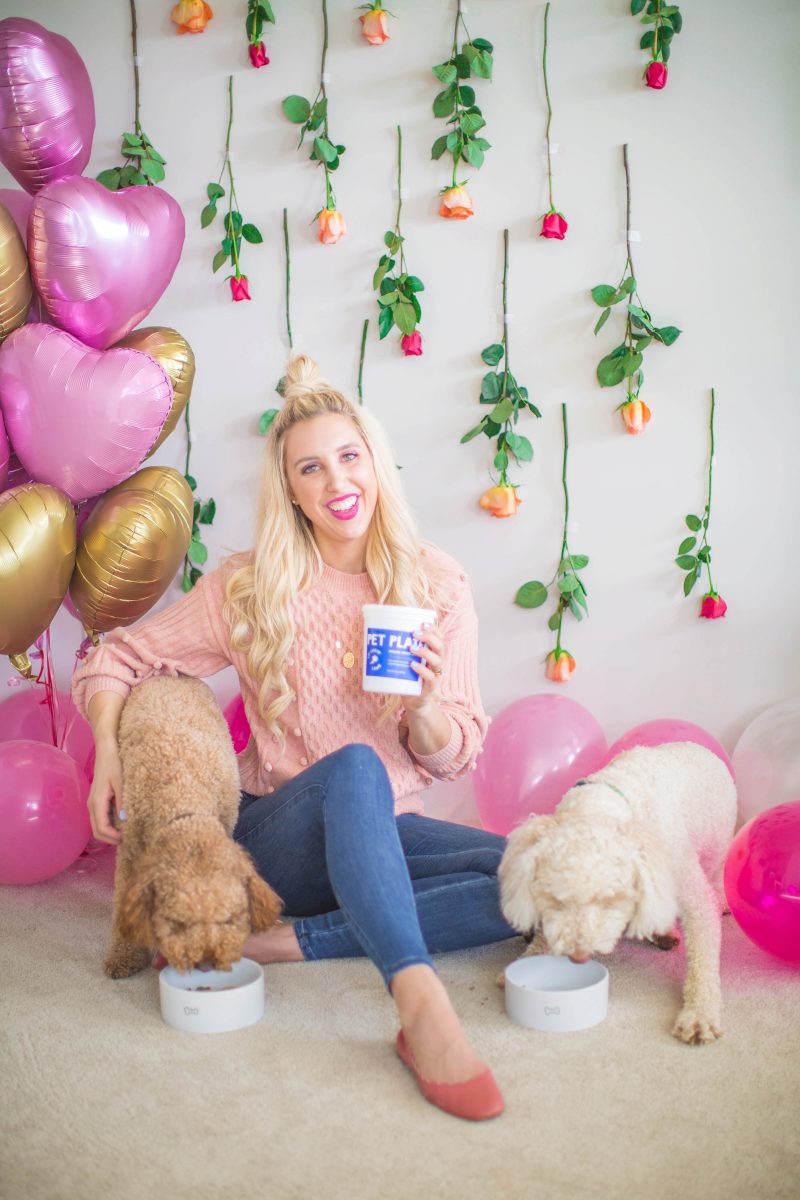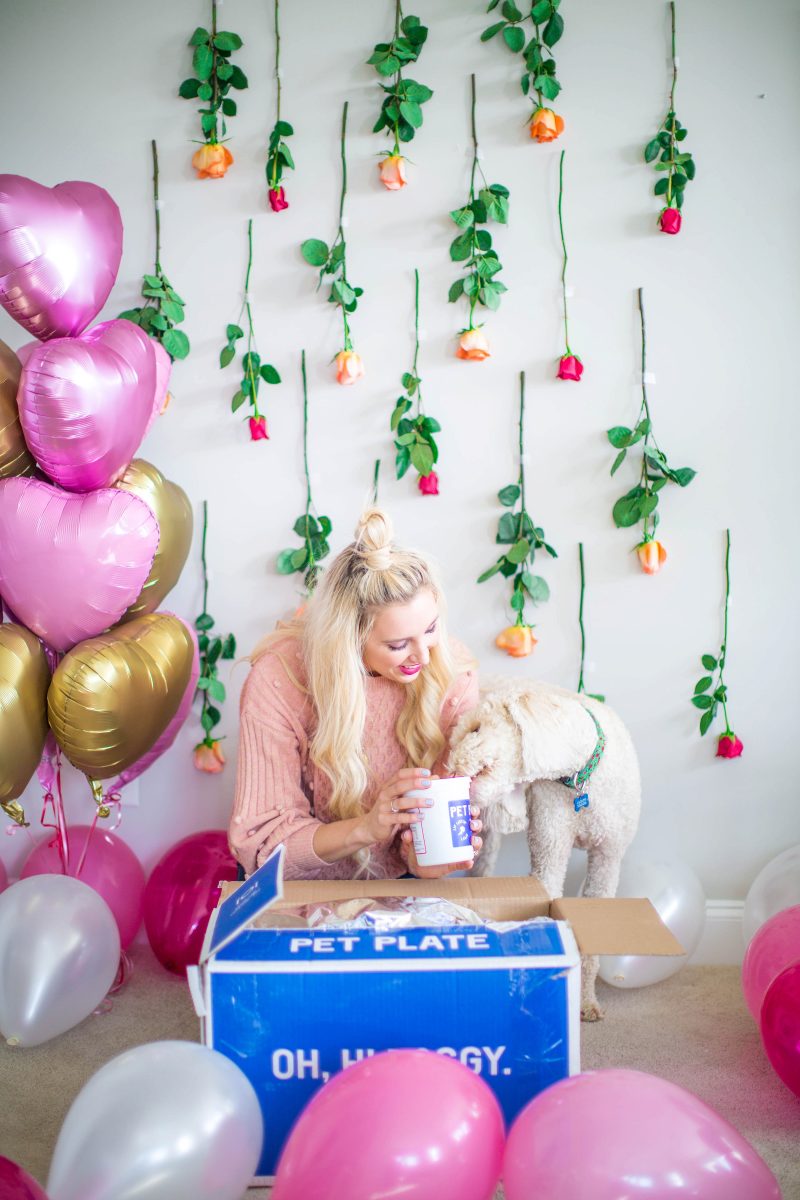 Welcome back to Blush & Camo! I'm so excited to partner with Pet Plate to bring you today's post. Pet Plate is a fresh food delivery service for your fur baby! I love Pet Plate for so many reasons, but let's start with the story behind why I'm so passionate about this brand.
In early December, Frankie started acting a little weird. His breathing was off, and he'd started itching all over. At first, I didn't think it was anything serious, but his heavy breathing turned into panting about 36 hours later.
I knew something was very wrong.
I took Frankie to the animal ER to get him checked out. Thankfully, all his vitals came back normal! They gave him a steroid shot, told me to monitor him closely, and if things got worse to come back.
Unfortunately, things got a lot worse. Less than 12 hours after our ER visit Frankie could no longer hold down food or water, and his stool had blood in it.
I immediately took Frankie back to the ER where the vet ran more tests. Everything came back normal (again, thank goodness!). The vet asked me what kind of food I was feeding Frankie. After learning I had recently changed his food, the vet thought he might be having an allergic reaction.
The vet went into great detail about how a lot of dog food companies don't put the best quality ingredients into their kibble. And, due to the lack of nutrition in those ingredients, some dogs can develop extremely sensitive stomachs.
My sweet Frankie is apparently one of those dogs living with really bad food allergies, greatly limiting the foods he can eat.
Seeing Frankie get so sick put me on a mission to find very best food for him and Elvis with HYPER awareness of the ingredients in the food I was buying. During my search, I wasn't very impressed with the brands I was finding – until finding Pet Plate.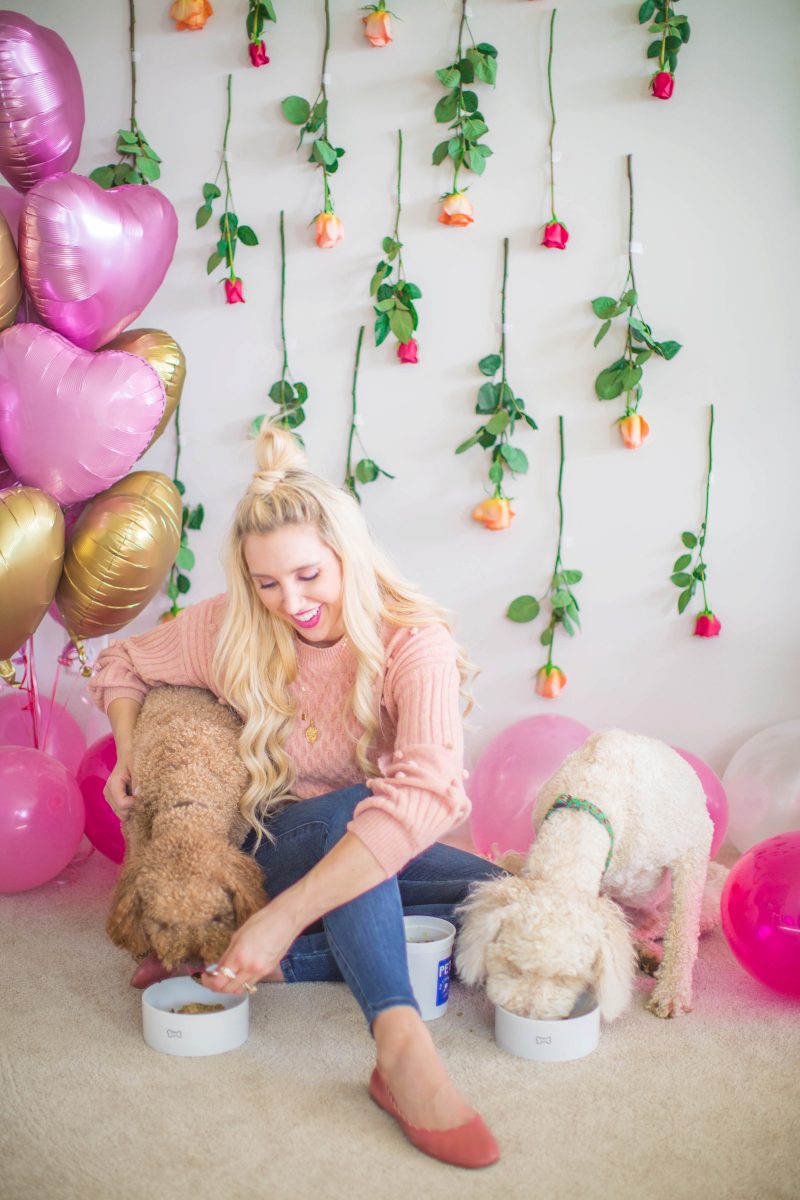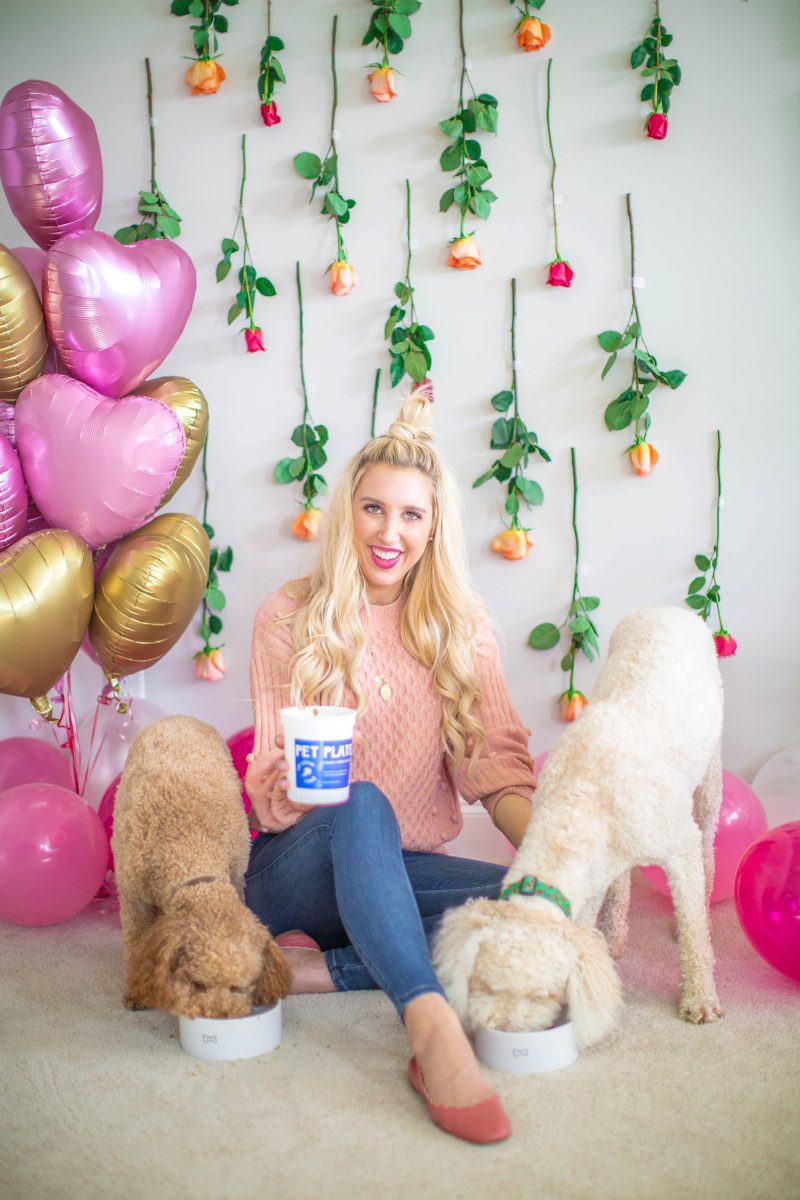 I was blown away by their business model and the thought they put into ingredient quality for their dog food. The list below applies to EVERY one of Pet Plate's recipes.
All of Pet Plate's recipes:
Are made with 100% REAL human-grade ingredients
Include USDA-certified meats
Have fresh fruits and vegetables
Contain ZERO meat by-products or preservatives
Are designed by a board-certified Veterinary Nutritionist
After checking out Pet Plate's website, I knew that I needed to try it out for my little Franks ASAP. And since Elvis and Frankie are always eating out of each other's bowls, it means Elvis was going to get Pet Plate for dinner too!
Frankie and Elvis both really LOVE Pet Plate. The pictures on the website of the meals is truly how it looks when you feed the meal to your pup! Every time I am scooping Pet Plate into their dinner bowls Frankie and Elvis run over with their tails wagging!
Frankie has an extremely sensitive stomach and food allergies so the "Lip Lickin' Lamb" meal has been perfect for him, and Elvis loves it too! I'm won't lie, I was a little nervous when I first gave Frankie his new food because of his reaction to new food before, but he was perfectly fine and didn't have any allergic reaction at all! In fact, Frankie now eats ALL of the food out of his bowl, which he's never done before.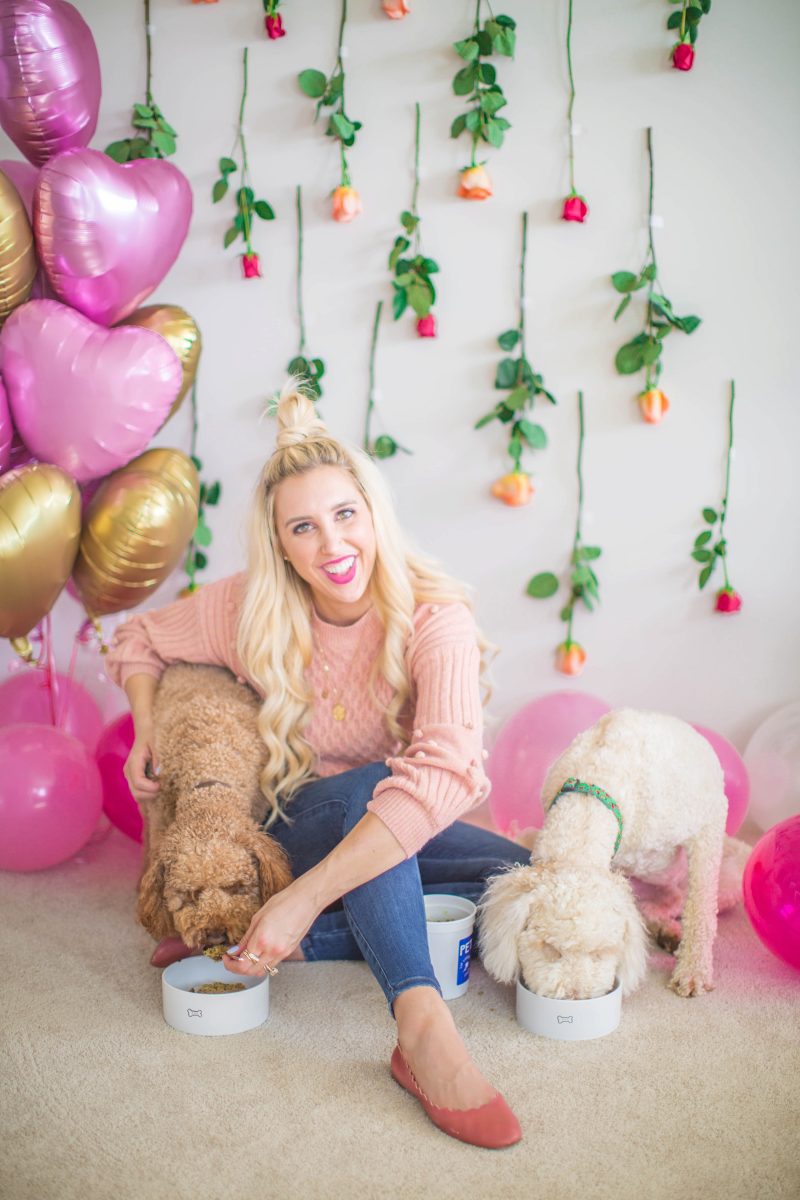 Another reason I love Pet Plate so much is because they deliver pre-cooked meals straight to your door in pre-portioned and resealable containers!
I highly recommend this brand to ALL dog owners out there. You'll fall in love with Pet Plate as much as I have, and I am beyond excited to share a code for 50% off your doggo's first order!
CLICK HERE to get 50% off your order!
Thank you so much for stopping by Blush & Camo!
xx,
Julianna