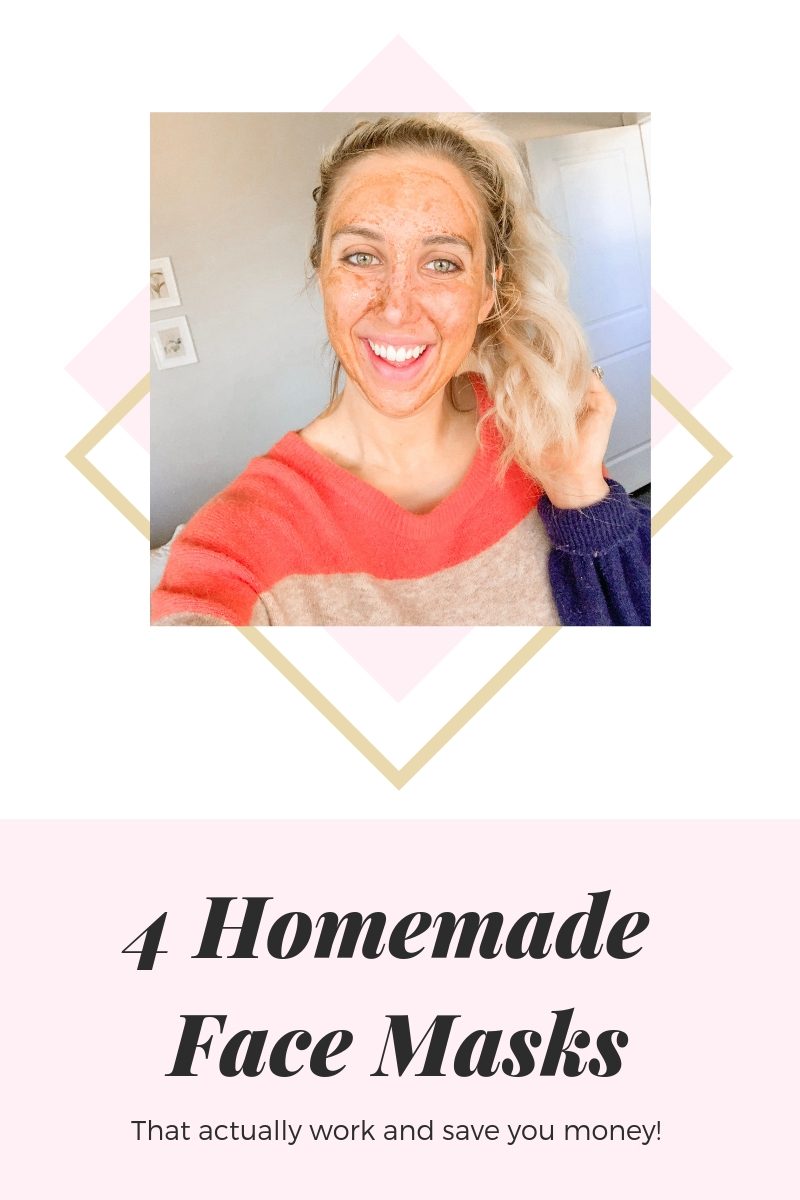 Welcome back to Blush & Camo! Thank you so much for taking time out of your busy schedule to be here and I'm so happy you are. For those of you who are new around here, welcome! I'm Julianna, and I inspire women to elevate their lifestyle and grow their dream wardrobe through budget friendly tips!
In today's post I'm sharing 4 homemade face masks that actually work!
My inspiration for this post was how dry and dull my skin was looking. I noticed it about a week ago, but didn't want to have to spend $100 on a facial at the salon. I also didn't want to drop $50 or more on a face mask product at Sephora.
I figured there had to be a more affordable way to brighten, hydrate my skin! If my pores got smaller in the process I also wouldn't complain :).
So, I did some research and found four face masks I thought would cover a wide variety of skin issues I wanted to address. These skin issues included:
Hydrate
Exfoliate
Brighten
Reduce inflammation
Below is a picture of what my skin looked like before the face masks! To sum up my skin in two words it was dry and dull.
I was a little nervous about trying out these masks because I had never done a homemade face mask before.
To read what the face masks do, the results, and which one was my favorite keep on reading!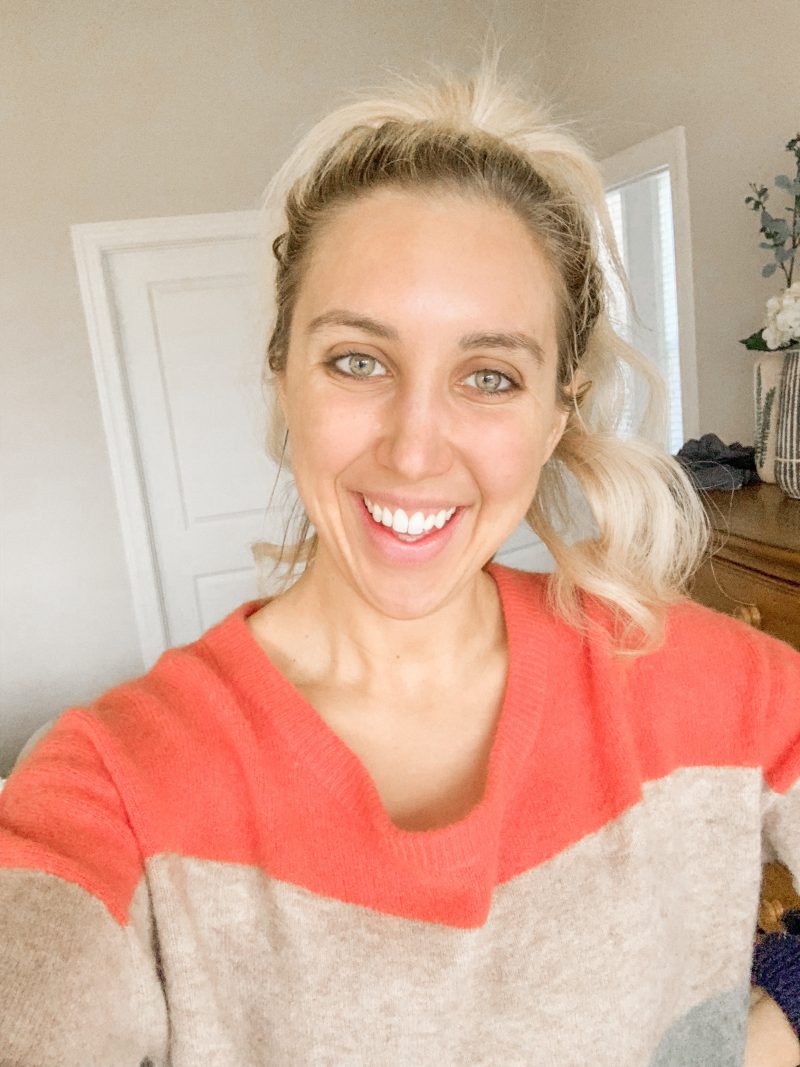 The picture below is all the ingredients I used to create all four of my face masks! It total I believe all the ingredients cost just over $30. The sizes you get of each product will vary the total cost of your materials!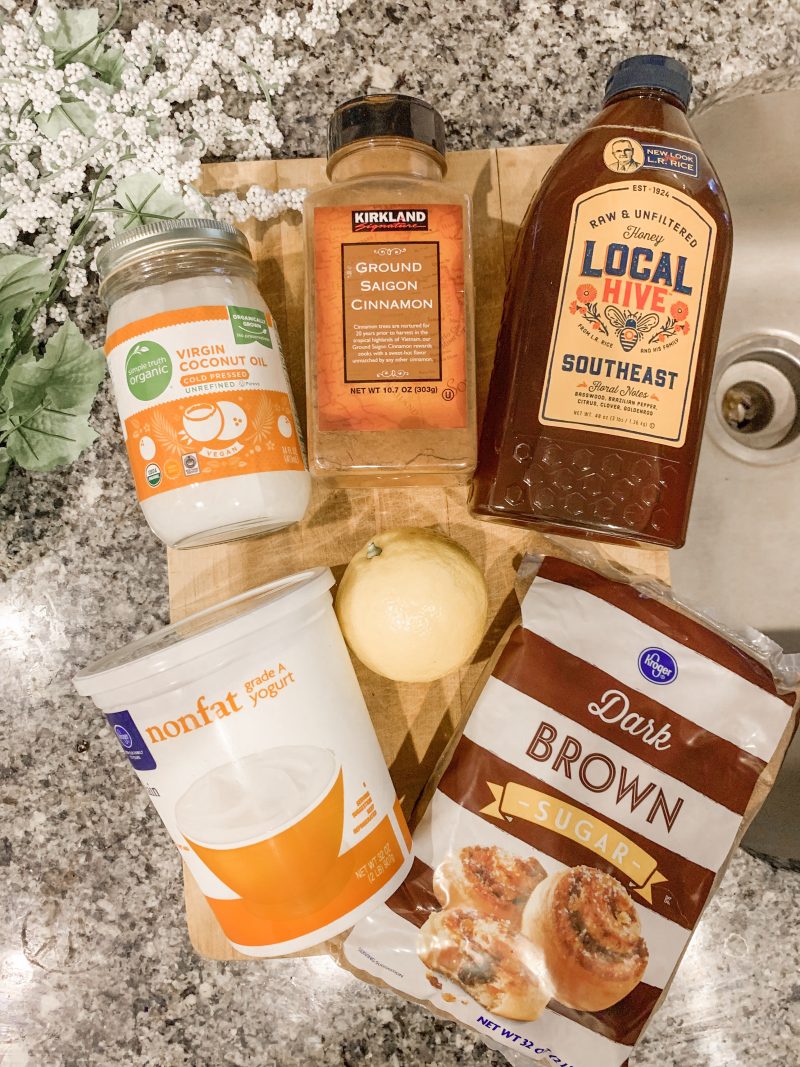 FACE MASK #1: OATMEAL, YOGURT, AND HONEY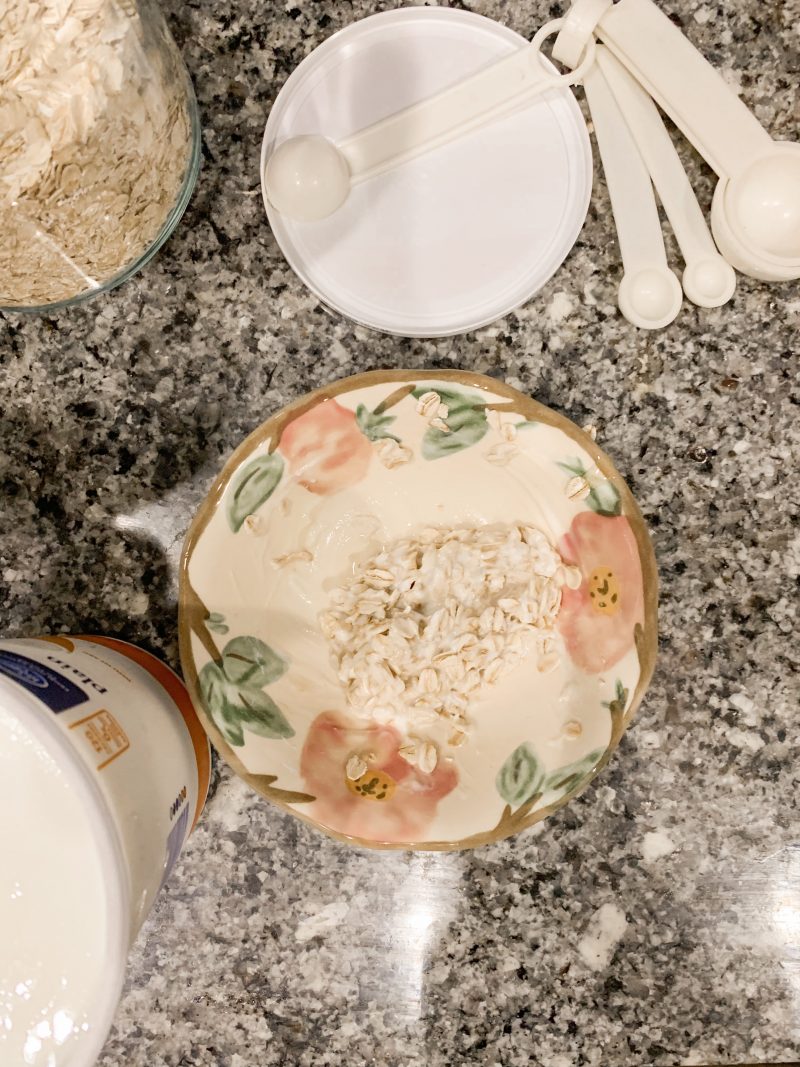 INGREDIENTS:
Two tablespoons of oats
One tablespoon of honey
One teaspoon of yogurt
Benefits: This mask hydrates and exfoliates the skin! Oatmeal has anti-inflammatory and soothing benefits and helps skin maintain it's barrier function. The barrier function helps protect the skin against pollution and maintain moisture levels. The yogurt acts as a chemical exfoliant and the honey is very hydrating!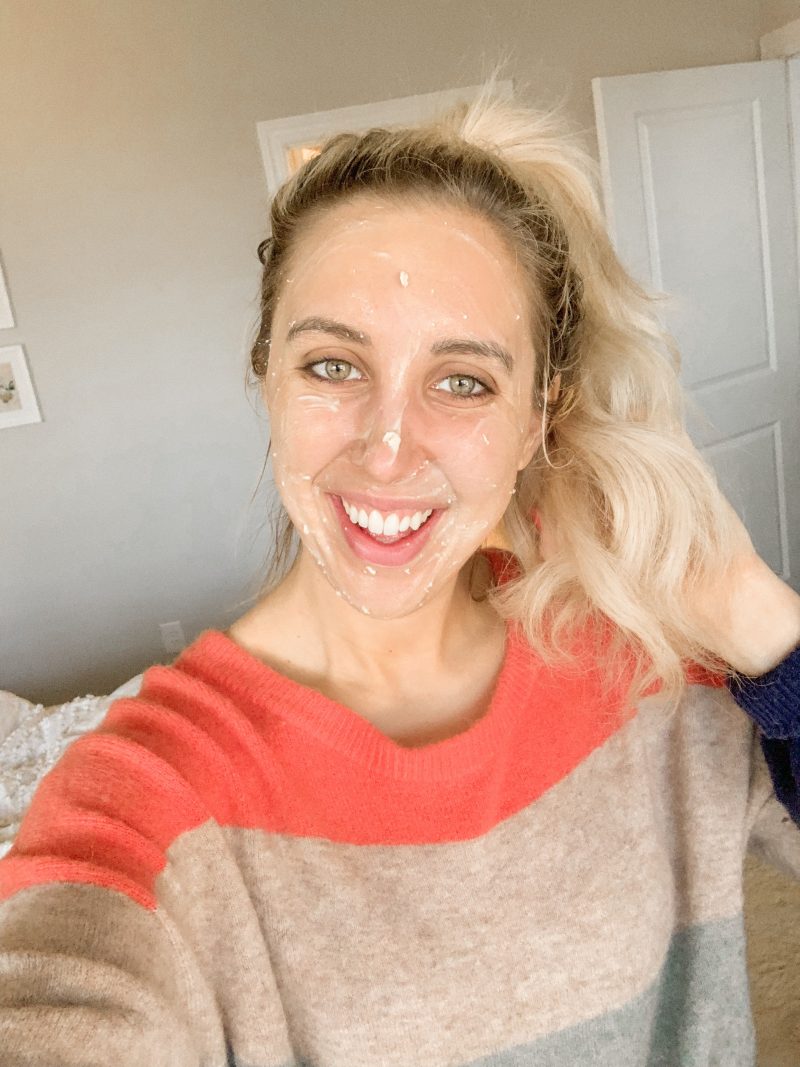 My Experience: This face mask was a little messy to put on, because the oatmeal didn't really stick to my skin and feel directly into my sink. I recommend wearing a top you don't mind getting a few food items on!
The oatmeal did an ok job at exfoliating my skin. You would have to use all the oatmeal to really get a good exfoliation, but overall I wasn't super impressed with how oatmeal exfoliated.
The yogurt felt AMAZING against my skin and had a cooling affect. I didn't notice the honey in the mask at all, meaning my skin didn't feel sticky when I had the mask on.
I left this mask on for about 6 minutes (or simply wait until the cooling affect of the yogurt wears off!) and then rinsed this mask off with warm water and a washcloth.
The Results: My skin felt tighter, exfoliated, and smoother! I did want my skin to have more of an exfoliation that I don't think the oatmeal gave. Because of this, I would recommend this face mask in-between your more intense exfoliation treatments during the week to maintain glowing skin! Overall I was happy with the results!
FACE MASK #2: CINNAMON, LEMON, AND HONEY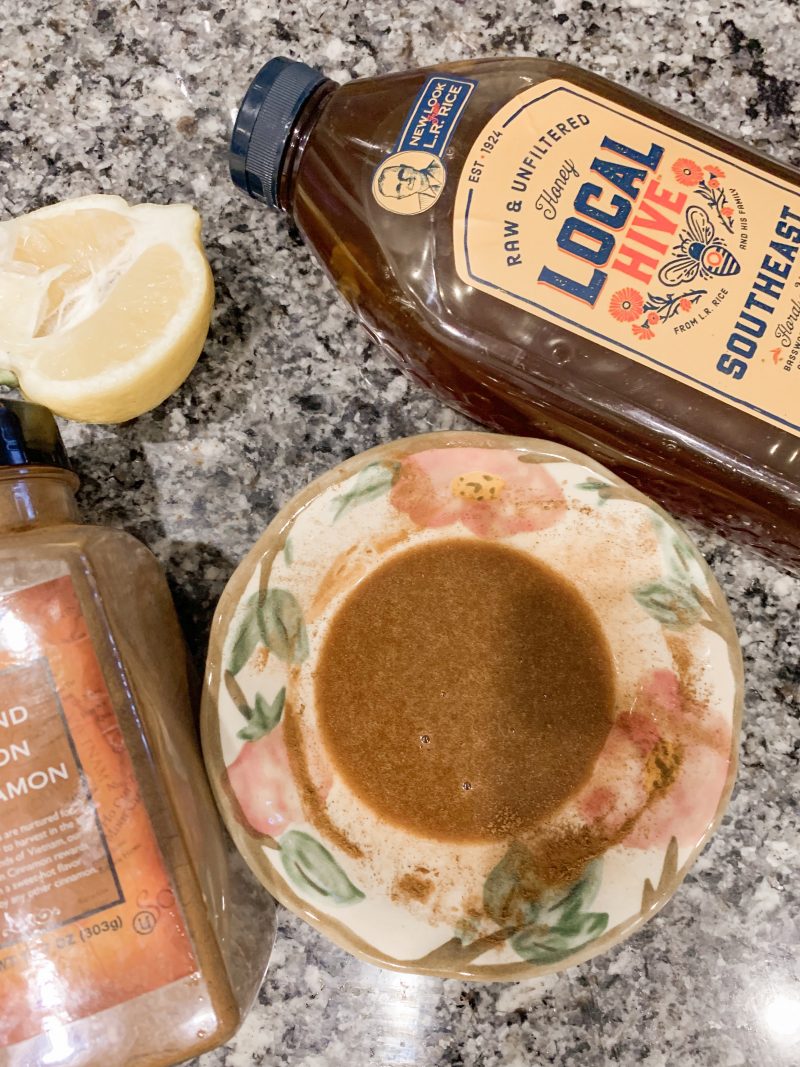 Ingredients:
Two tablespoons of honey
The juice from one lemon slice (if you have sensitive skin I would use 1/2 a lemon)
One teaspoon of cinnamon (if you have sensitive skin I would use a smaller amount)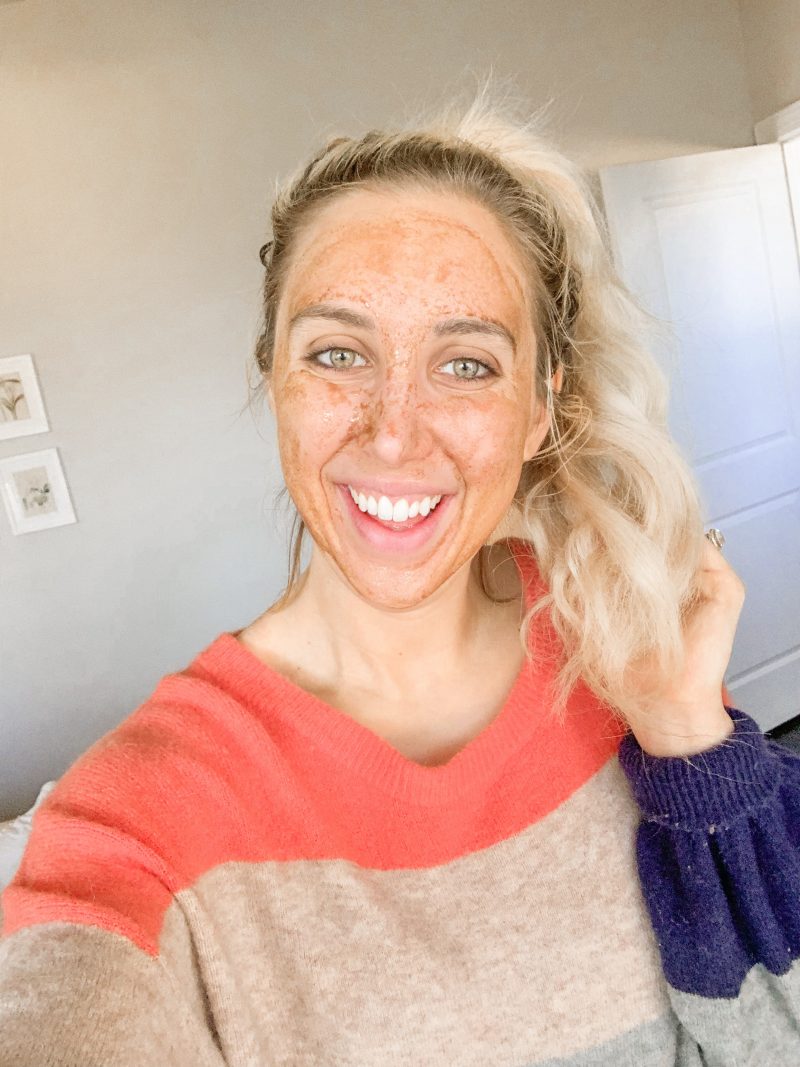 Benefits: This face mask targets inflammation, black heads, and dark spots. Honey is moisturizing and antibacterial, lemon has vitamin C for brightening skin, and cinnamon antimicrobial properties. If you have sensitive skin go light on the cinnamon and lemon. Before putting this all over your face try a small spot on your face to see how your skin reacts to it first!
My Experience: This was the face mask I was the most nervous for because of the lemon and cinnamon. I had never put those ingredients on my skin and didn't know how my face was going to react.
This mask was runny when applying, but didn't drip on my clothes! I put a good amount all over my face and let the mask sit for about 15 minutes. While the mask was on my skin didn't feel irritated, but it was tingling a little bit (it didn't hurt).
The Results: I took the mask off with warm water and a washcloth. I was shocked at how even my skin tone looked and my skin did appear brighter. I also thought the pores on my nose looked a little smaller.
This mask is not hydrating so I recommend following up with your favorite moisturizer after!
FACE MASK #3: BROWN SUGAR AND OATMEAL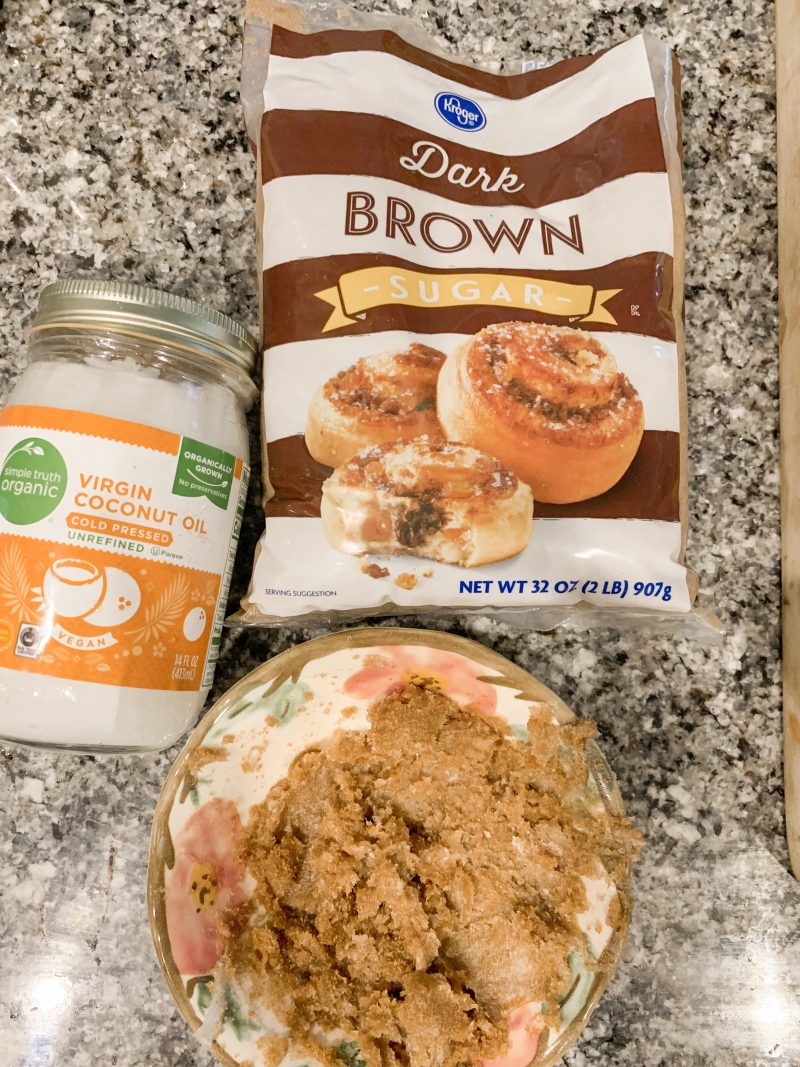 Ingredients:
Two tablespoons of brown sugar
Two tablespoons of coconut oil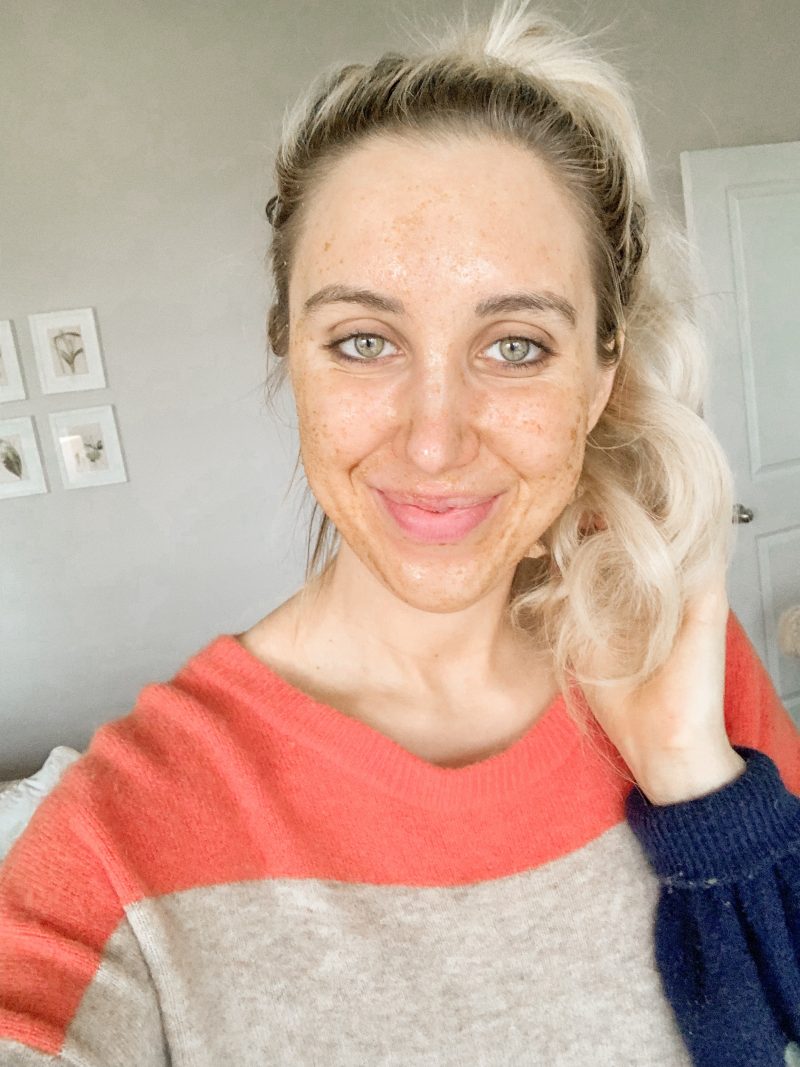 The Benefits: Brown sugar is an exfoliant and the coconut oil is super hydrating. Other benefits of coconut oil include antibacterial, antifungal, and antiviral properties.
My Experience: This was the mask I was looking forward to the most! I knew that coconut oil was super hydrating and who doesn't love brown sugar?! The mask smelled (and tasted!) SO good!
When I started applying this face mask I quickly realized how exfoliating sugar is! I applied this mask in small circles around my entire face with gentle pressure. I paid special attention to the areas around my nose and chin that needed a deep exfoliation.
The mask felt really nice and I left this on for about 15 minutes.
The Results: My skin has never felt smoother and it was also left pretty hydrated. This was my favorite mask of all of the three because it targeted exactly what I was looking for (exfoliation and hydration!). This recipe would make for a really great body scrub too! I took the remaining face mask and put it into a jar to do a full body exfoliation in the shower later this week.
FACE MASK #4: COCONUT OIL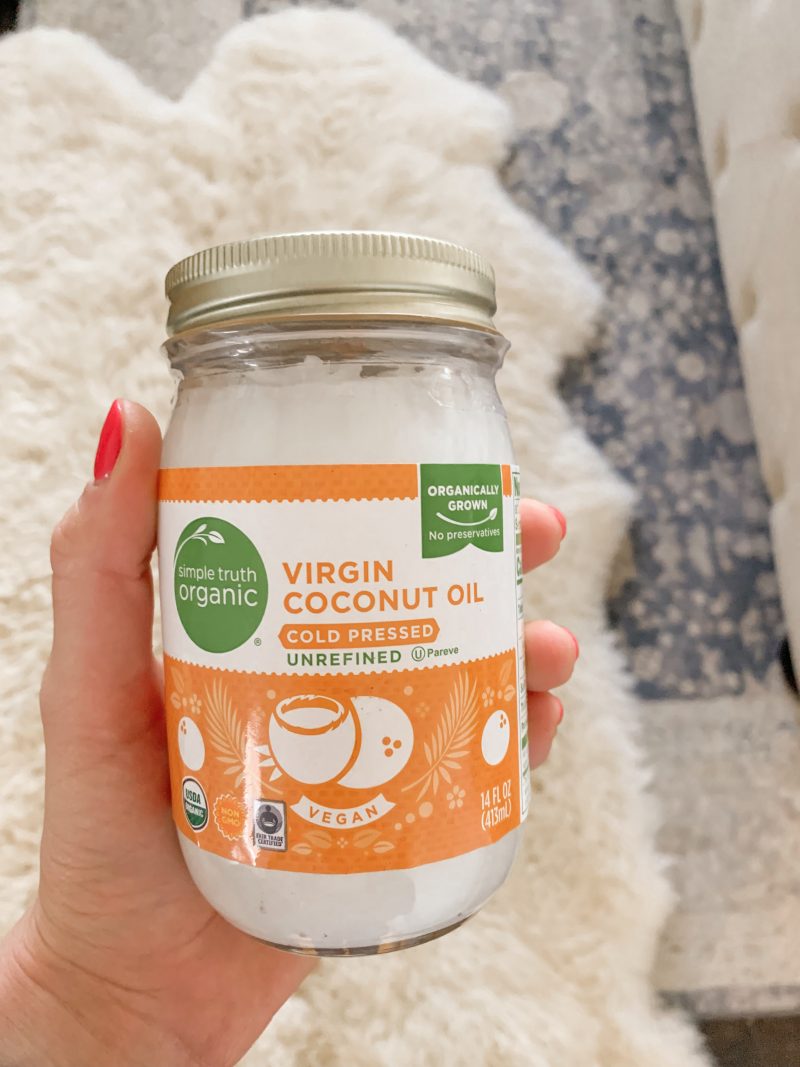 Ingredients:
1 Teaspoon of coconut oil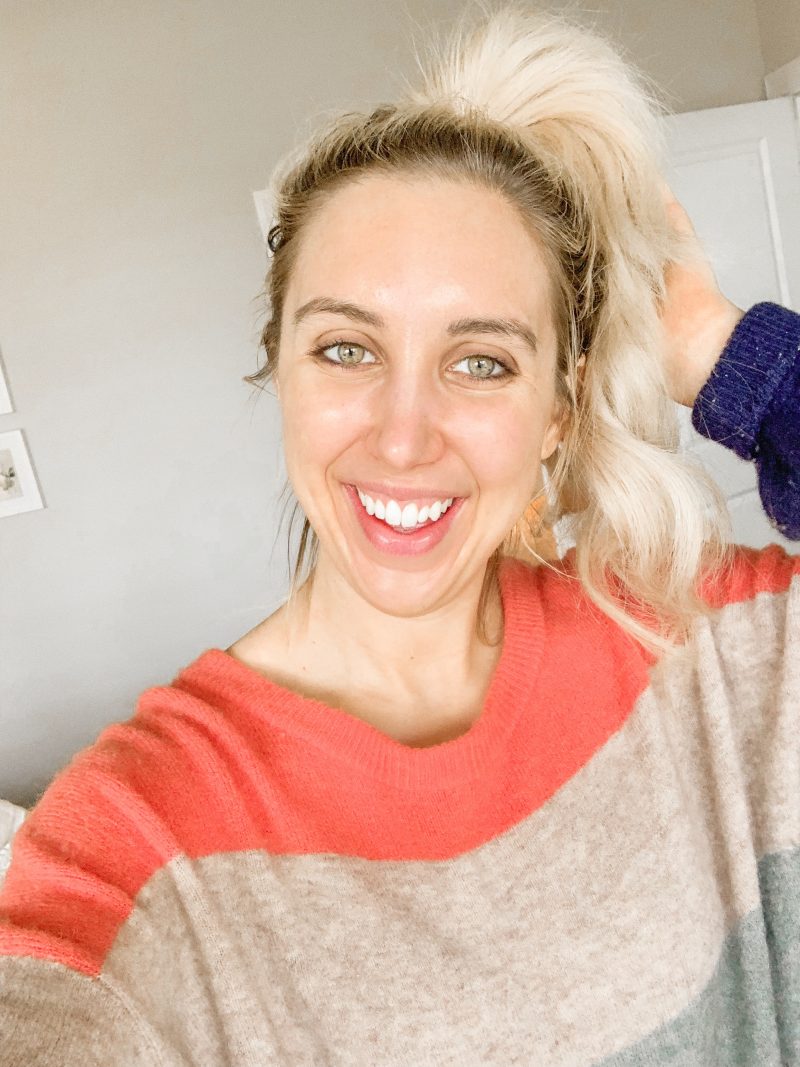 The Benefits: Coconut oil is super hydrating and also has antibacterial, antifungal, and antiviral properties.
My Experience: Because I have such dry skin I really wanted to test out if coconut oil would work as a hydrating mask. I applied a thin layer over my entire face and let that soak into my skin. I didn't wash anything off!
The Results: My skin felt very soft and hydrated. If you are prone to oily skin I would recommend not using this as a face mask, but rather mixing coconut oil into your favorite moisturizer. If you have dry skin I cannot recommend this enough! You can also apply coconut oil all over your body as you get out of the shower to smell amazing and really hydrate your skin!
FINAL THOUGHTS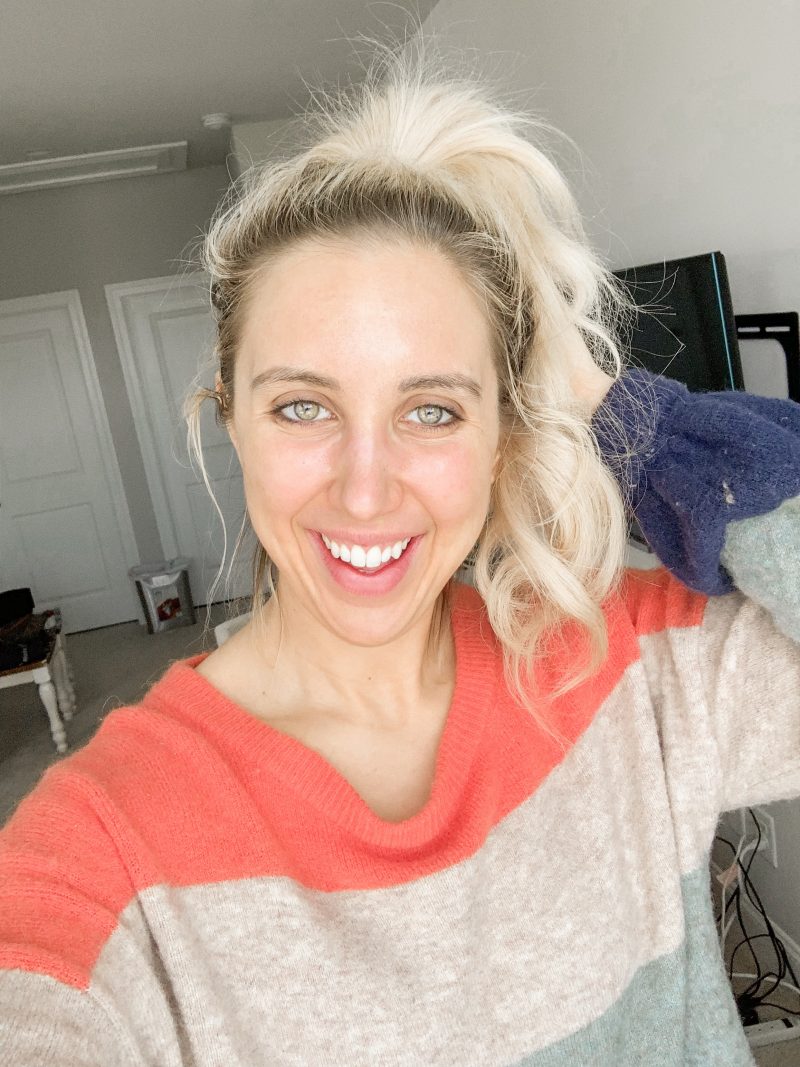 Overall I was SUPER impressed by the results of these face masks and definitely recommend trying these out! I know I will continue to use these masks from here on out!
These masks are a great alternative to spending lots of money on ones you can buy in stores like Sephora. Plus, you can actually pronounce (and eat!) these ingredients! They also make skincare easy because you already have many of these ingredients in your home:)!
If you are someone who loves to treat themselves to a facial I think these face masks can extended the time in-between visits to the salon, but overall don't think can replace a facial done by a professional!
What did you think of this post?! Would you try these face masks?! Let me know in the comments below! I wold love to hear from you!
You can follow me on Pinterest by clicking here! 
Get more daily inspo by following me on Instagram and YouTube!
xx, Julianna