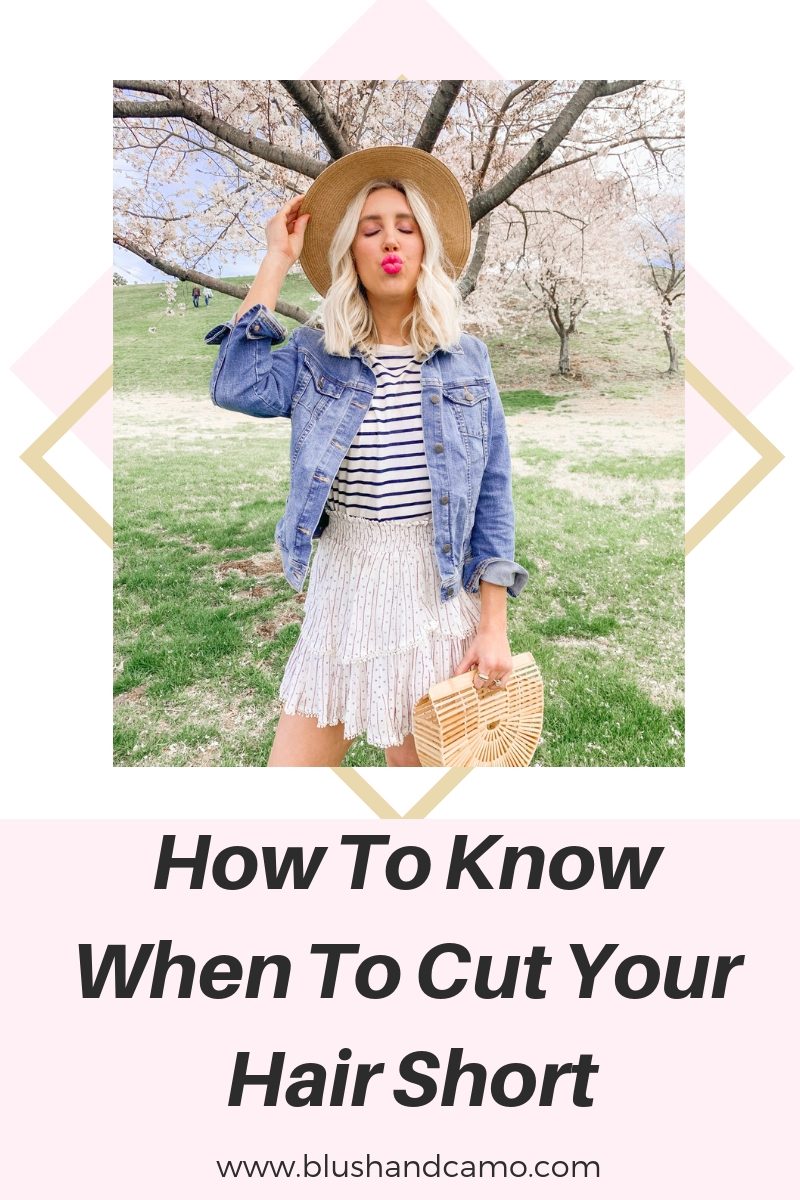 Welcome back to Blush & Camo! Thank you so much for taking time out of your busy schedule to be here and I'm so happy you are. For those of you who are new around here, welcome! I'm Julianna, and I inspire women to elevate their lifestyle and grow their dream wardrobe through budget friendly tips!
Today's post I'm sharing my top tips for how to know when to cut your hair short!
I recently took out my extensions and cut almost 5 inches off my hair! It was a huge change, and I was beyond nervous to do it, but in the end I made the right choice!
If you want to know my top tips for how to know when to cut your hair short then keep on reading!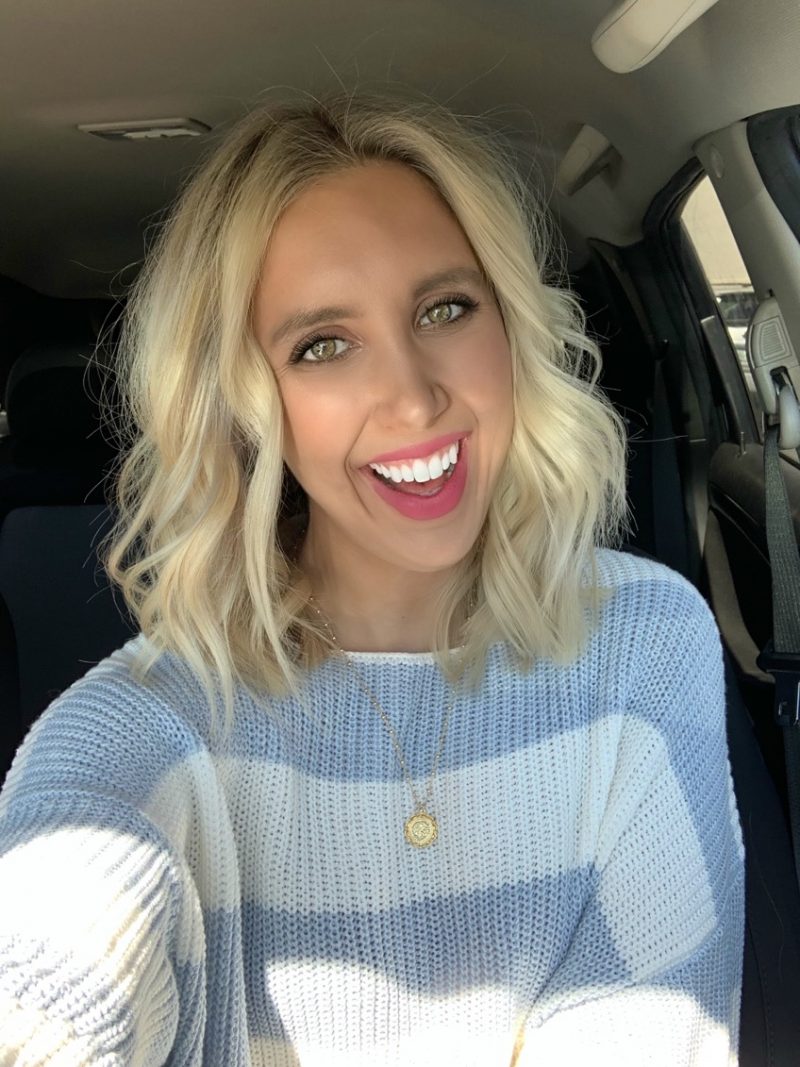 YOU'RE READY FOR A CHANGE
The first, and most obvious clue that you are ready to take the plunge and chop a few inches (or 10!) off your hair is when you are ready for a change!
This has happened twice in one year for me!
I got out of the Army August of 2018 and wore my hair in a bun for 9 years. Getting out of the Army was a major change and I wanted my hair to reflect that! I wanted my hairstyle to go in the exact opposite direction of how I'd worn my hair for almost a decade. So, in August I got super long extensions and loved every second of my mermaid hair!
Then, after going through a phase of having super long hair I realized I wanted a hairstyle that was more myself! I have gone through a lot of personal growth these past few months of getting out of the Army, becoming a home owner, and working full time as a blogger!
I wanted my hair to reflect these accomplishments!
I was ready for another change.
That's when I knew I was ready to cut my hair short!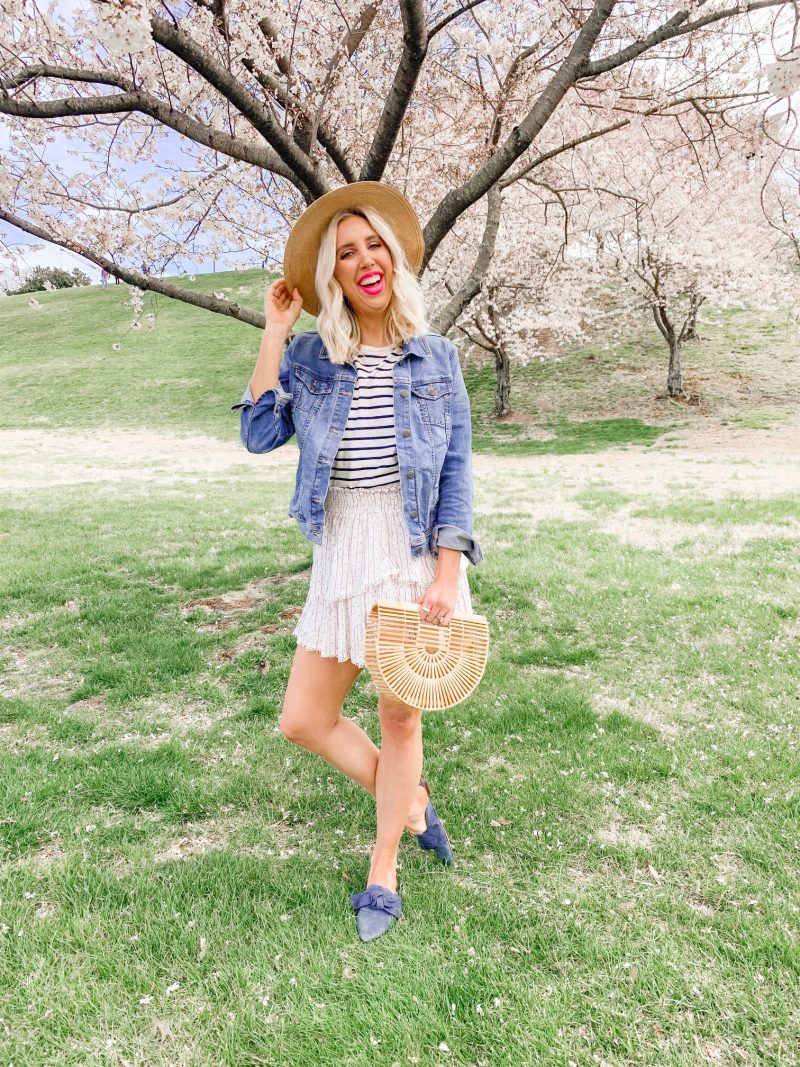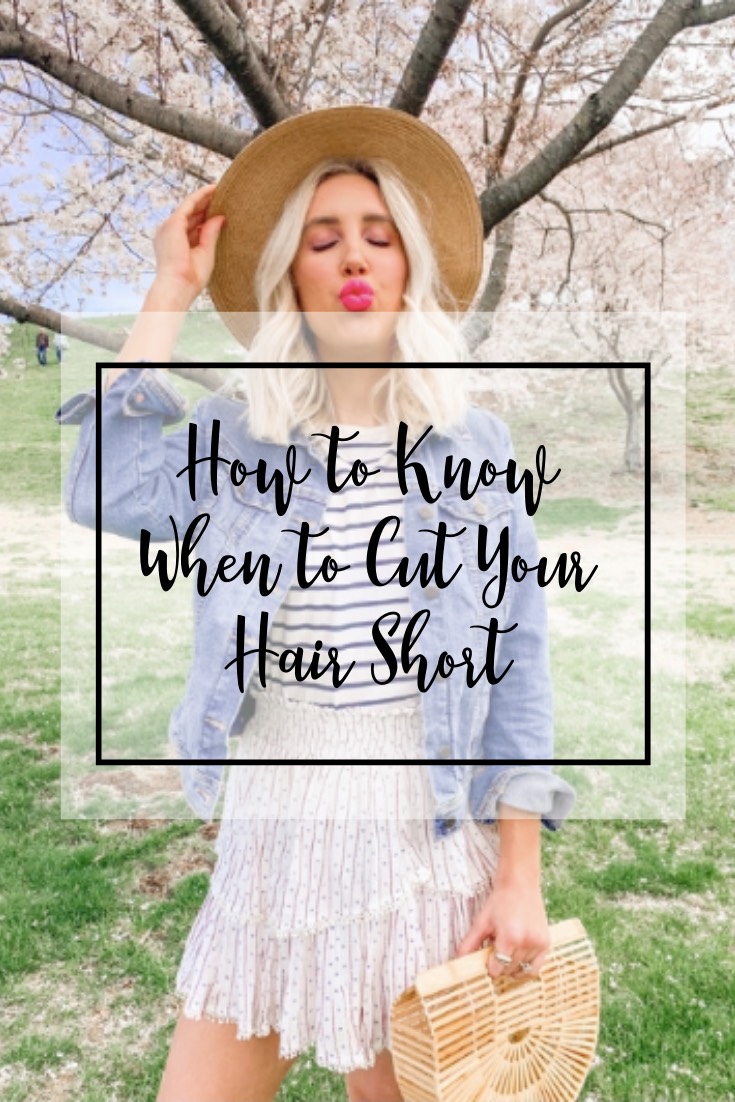 YOU CAN'T STOP THINKING ABOUT IT
Once you make the decision to cut your hair short you keep thinking about it! You'll be flipping through a magazine or watching tv and start wondering what each woman would look like with short hair. Or, maybe that was just me!
I honestly could't stop thinking about short hair! Would it look good on me? Was I making a mistake? Do I have the face for short hair? How would I style it? Can anyone pull off short hair?
These were all the things I thought about for about two months while I was trying to make my mind up!
YOU START PINING SHORT HAIRSTYLES
Thank goodness for Pinterest! During the few months I was debating cutting my hair short I pinned SO many photos to my Pinterest! I looked at different lengths, styles, and cuts!
Pinterest is a great tool to help find short hairstyles for your face shape. I have a longer face shape so I searched for "Oval Face Short Hairstyles".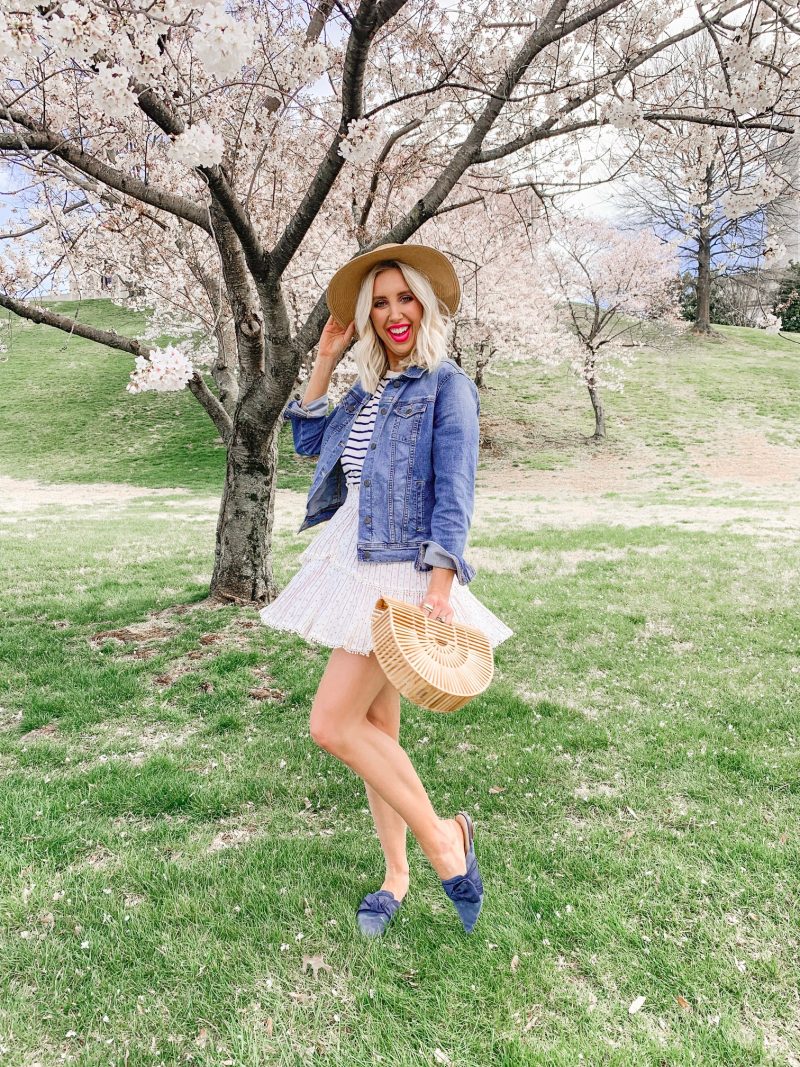 YOU START LOOK AT BEFORE AND AFTER PICTURES OF OTHER WOMEN
I used Pinterest, Google, and Instagram handles to search before and after hairstyles of women who made the jump and cut their hair short!
Instagram was especially helpful because there were many bloggers who recently cut their hair short so I was able to see how they styled it, when they made the leap, before and after pictures, and they all seemed super happy about their decision!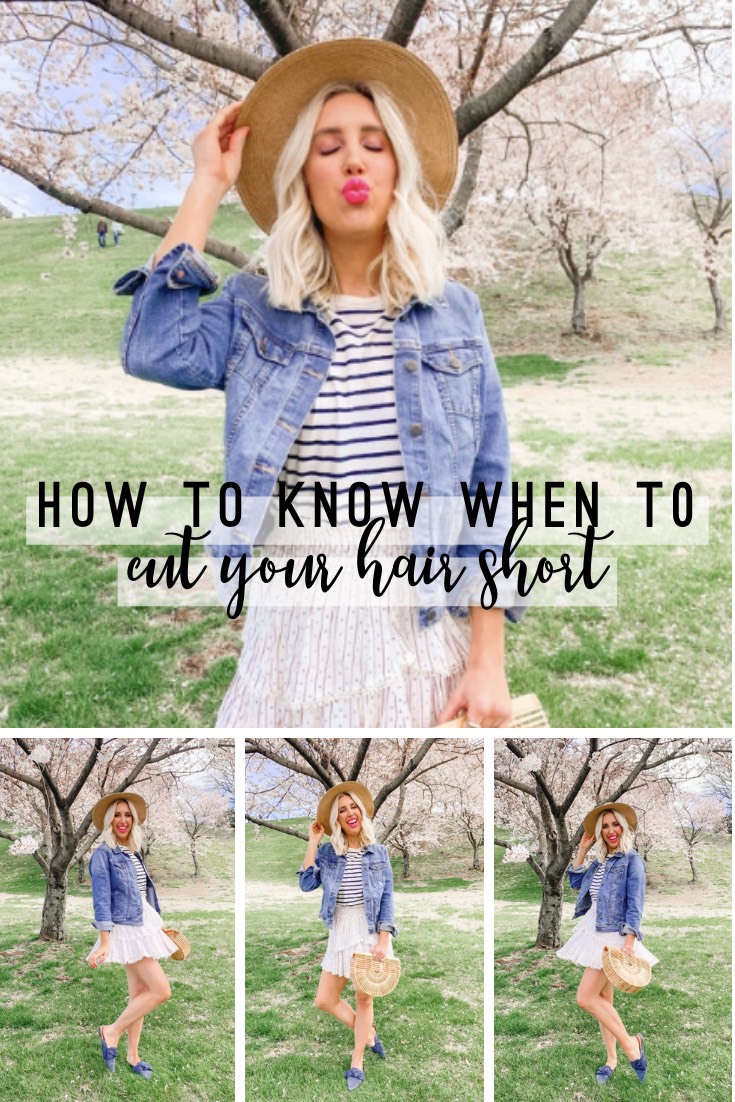 YOU DON'T CRINGE WHEN YOU THINK ABOUT NOT HAVING LONG HAIR
Last, but certainly not least, is… if you don't cringe when you think about not having long hair this is a great indication that you are ready to make the chop!
If you were to ask me a year ago if I would cut my hair short I would have looked at you like you had three heads and told you absolutely not! The idea of not having long hair was a nightmare for me!
When I was weighing the pros and cons of chopping my hair the thought of not having long hair for awhile didn't scare me at all. In fact, I kind of wanted my long hair gone!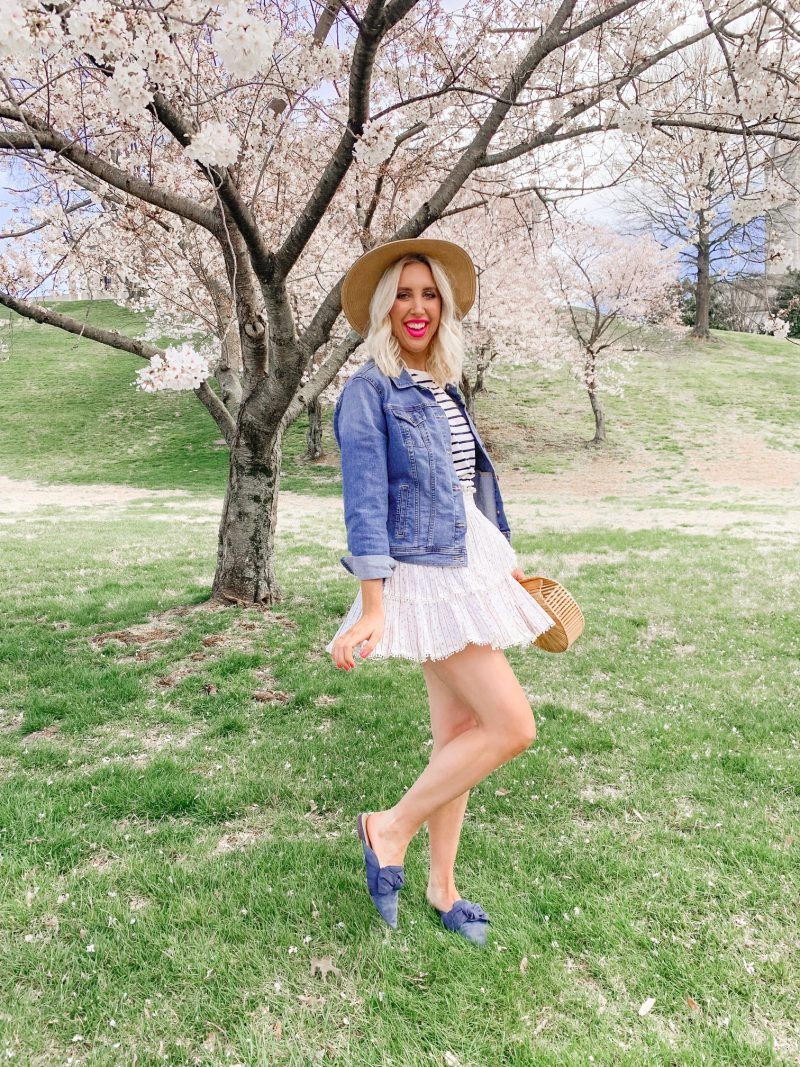 HAIR CUT FINAL THOUGHTS
For those wondering if I love my haircut the answer is YES! I am so happy I made the decision to cut it and wonder why I didn't do it sooner. I love that it takes me half the time to get ready in the morning and I feel that this hair is more of my personality!
If you have any questions about taking the plunge feel free to email me at juli[email protected] or you can shoot me a DM on my Instagram!
What did you think of today's post?! Are you thinking about taking the plunge and chopping your hair?! Let me know below!
Get more daily inspo by following me on Instagram and YouTube!
You can follow me on Pinterest by clicking here!
xx, Julianna