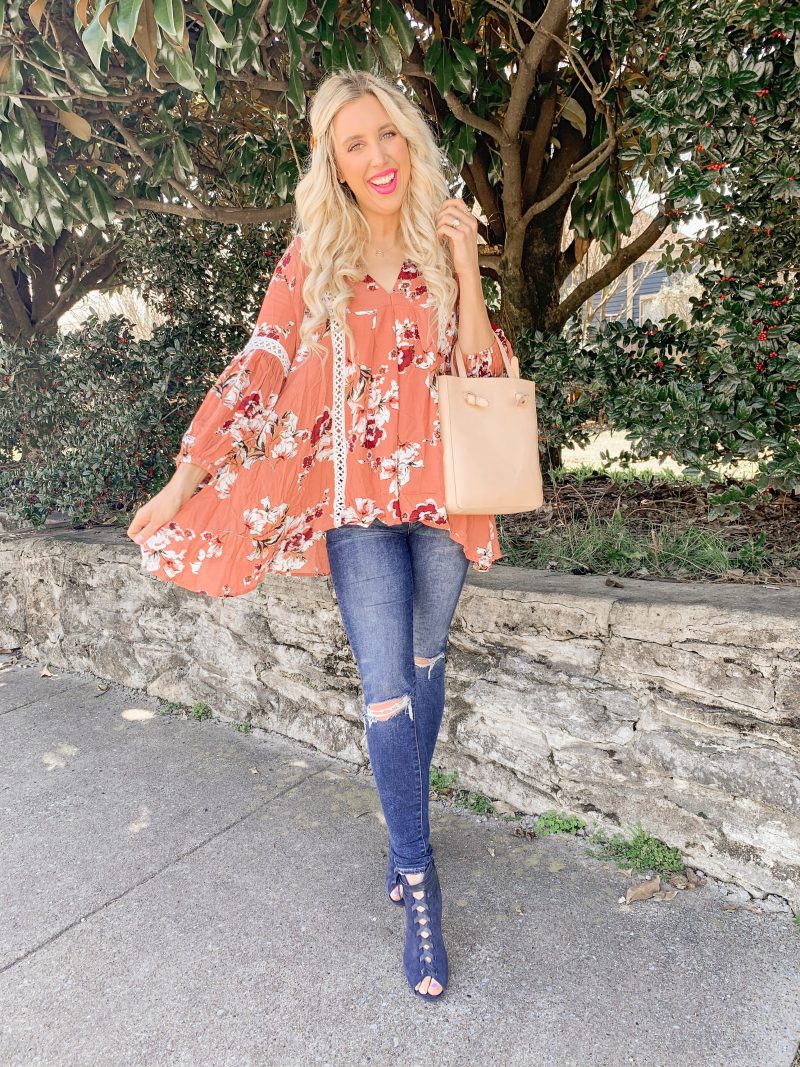 Welcome back to Blush & Camo! The blog that inspires women to elevate their life + style and grow their dream wardrobe through budget friendly tips.
Today is a very special day because it's my birthday!! Where are all my Pisces at?! Let me know your astrology sign in the comments down below!
I was brainstorming ideas of what to post and I thought it would be fun to share some life advice on what I've learned in my 28 years of existence.
I could honestly write a book about this (couldn't we all?!) so here's what I've learned so far…
1.) YOU'RE STRONGER THAN YOU THINK
Throughout my 28 years I've been put into situations where I didn't think I would get through it, or didn't know how to handle the circumstances at hand. Looking back I'm so thankful for these life events because they taught me I'm stronger than I ever thought and that I am capable of anything!
2.) BELIEVE IN YOUR DREAMS
5 years ago I had a dream to become a blogger, 4 years ago I launched Blush & Camo, and today I run Blush & Camo full time and have a small team of AMAZING women who help me run my biz… like, what?! That's SO crazy!!!
When I had my dream of becoming a blogger I had so many doubts. You know nothing about blogging, Why would anyone care what you have to say, you're in the Army it's so weird you're going to talk about fashion. Those are just a few of the negative thoughts that went through my head before launching my blog.
Don't let anyone talk you out of following your dreams either! When people do that it's their own insecurities being projected onto you and it's says more about them than your goals.
But, I went for it anyways and followed my dream. It goes to show you that if you have a dream and a desire to work towards it you can accomplish anything!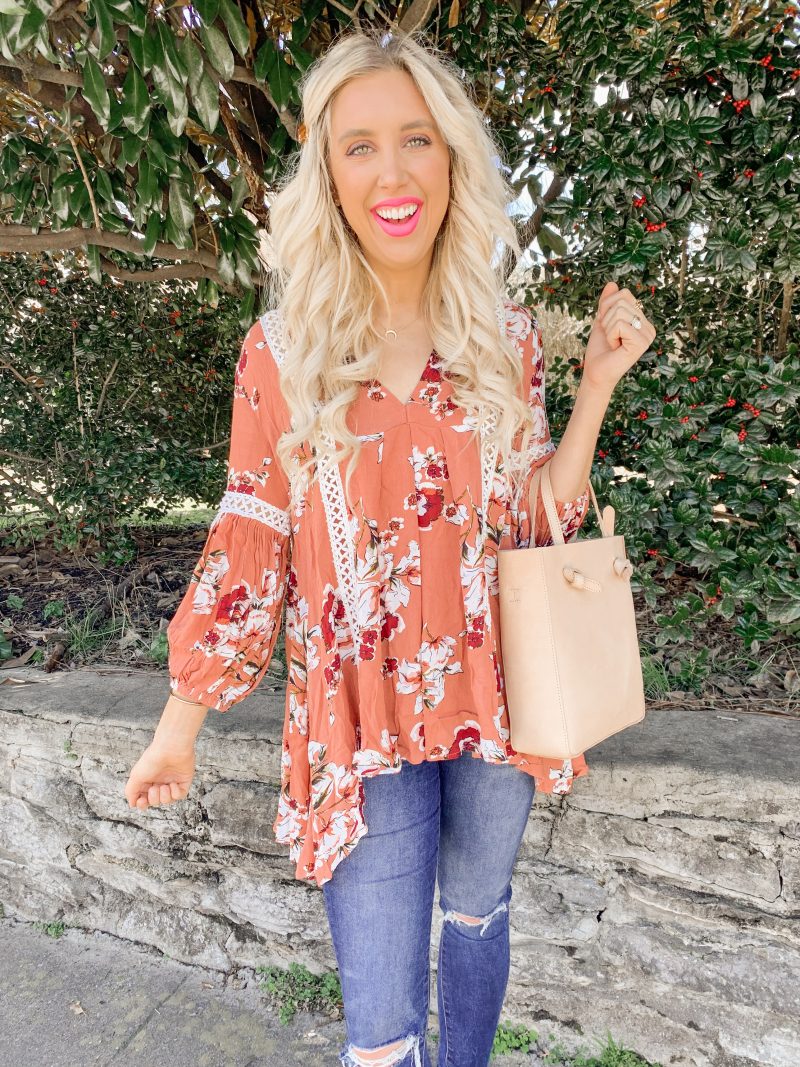 3.) TRUST YOUR GUT
Trusting your gut will never fail you. Period. There were times when I wish I would have listened, but instead had to learn my lessons the hard way. This can be applied for jobs, schools, relationships, or just about any decision in your life.
Sometimes you can't explain why the decision feels right or wrong- you just have to trust your gut! Doing this has never steered me wrong!
5.) TAKE UP SPACE
When I was younger I used to try to minimize myself in so many aspects of my life. I downplayed all my accomplishments, never spoke up for opportunities, and I didn't put anything I created out in the open for people to see it.
As I got older I realized the reason why we are all on this earth is to take up space! So ask for the raise, start promoting your creative work, and start putting yourself out there. You'll be amazed at the response. Promise.
6.) BE NICE TO EVERYONE
I love the quote "Be nice to everyone for everyone you know is fighting a battle you know nothing about." I truly believe that and I also believe in karma. Being a nice person and treating others with respect will get you so much further in life then being a jerk.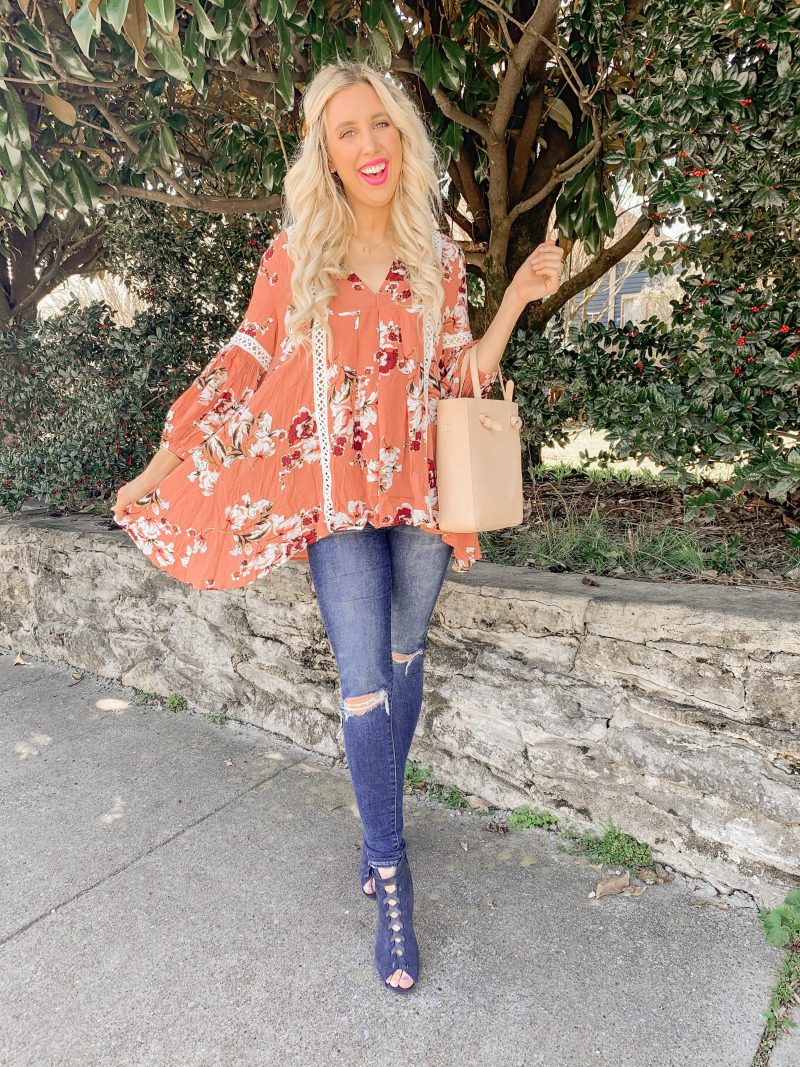 7.) YOUR LIFE IS NOT SOCIAL MEDIA
This was an especially tough lesson to learn as someone who lives their life on social media. Instagram and all the other social media platforms are people's highlight reels that showcase the very best of someone. What isn't shown are the behind the scenes of people's life which is complicated, messy, and not perfectly edited.
What you show on social media and your actual life are NOT the same thing. It's OK to have off days or days when you just don't feel like everything is as perfect as it appears on Instagram. In fact, it's healthy to have days like that!
8.) GETTING DOGS AND MARRYING CHUCK WAS THE BEST IDEA EVER
I still pinch myself that I get to be married to Chuck and share my life with him! I love our life together and our two fur babies. Marrying Chuck was one of the best decisions I ever made!!
xx, Julianna