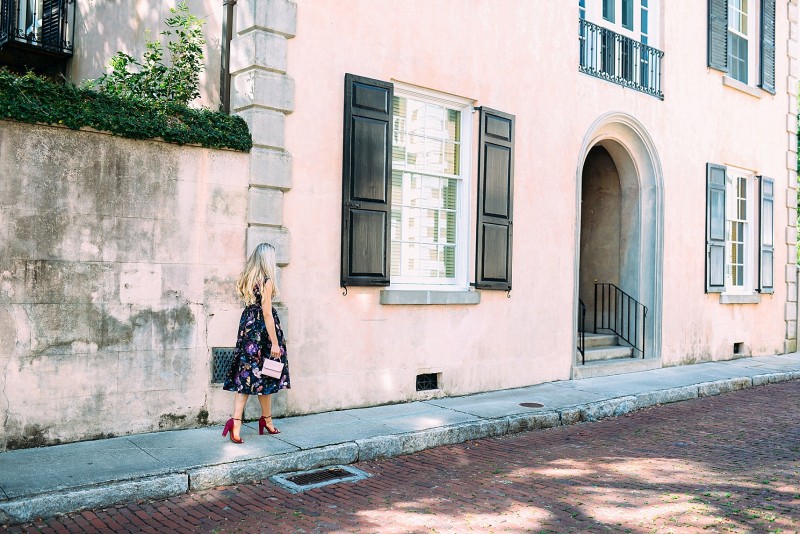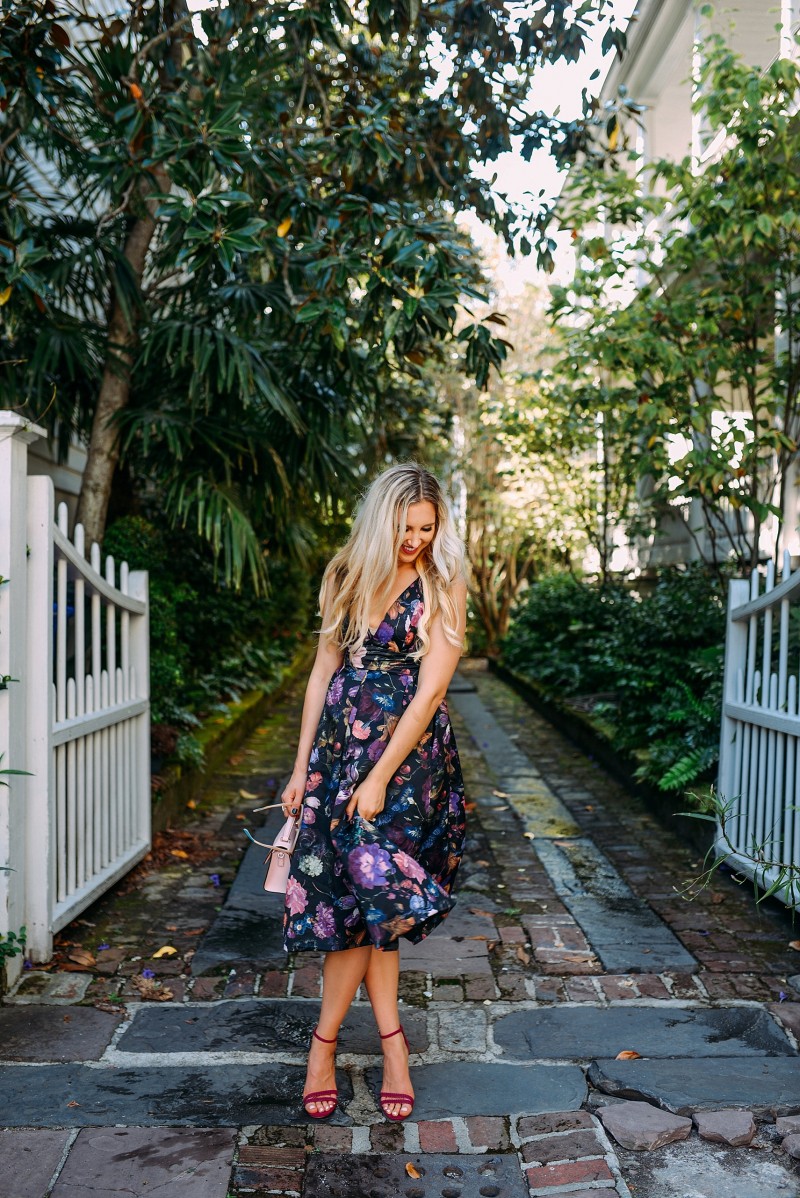 Hello, Gorgeous! Today I'm sharing my top three style tips for wearing florals for fall. This print is a #WardrobeMUST and can be worn all year round (ummm… #heckyes!). There are some differences in floral patterns and how to style them as the seasons change. But, by the end of this post you ladies are going to be experts on how to style this print for fall!
Oh, and before we get started you should know- these tips are super simple and you can use them every. single. fall season.
Let's elevate your style!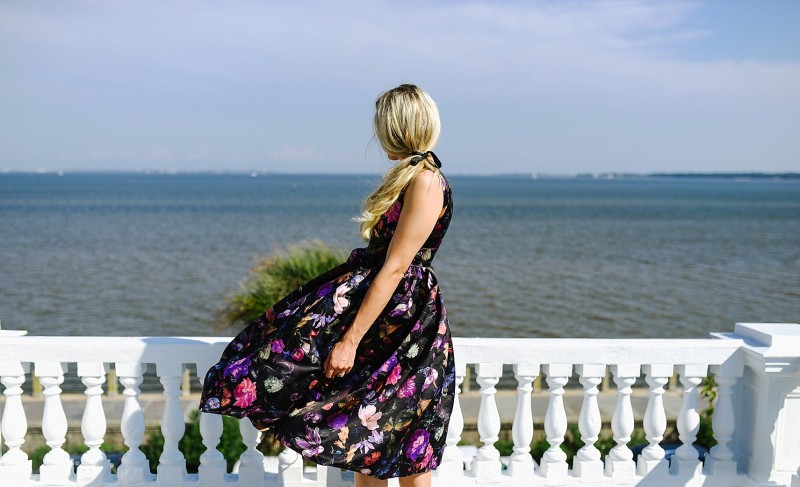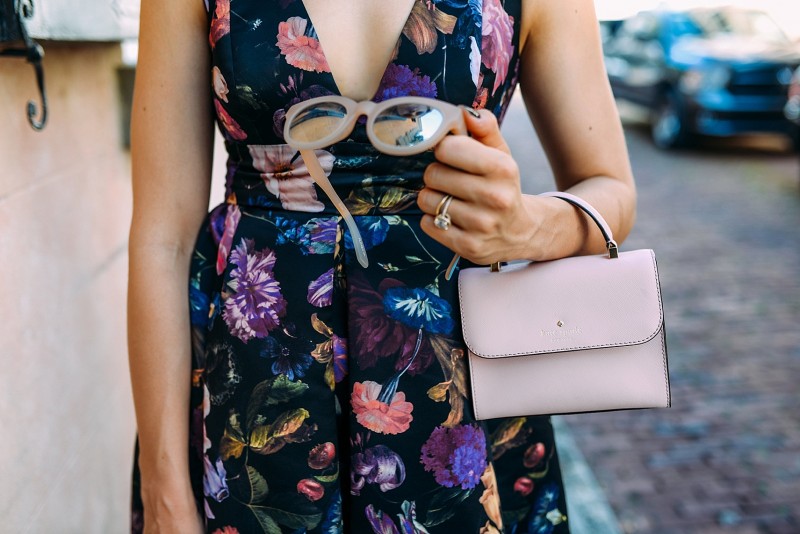 IT'S ALL ABOUT THE COLOR
The trick to styling florals for fall is 90% about the colors you wear! It's really that simple. When looking for floral print pieces for your closet these are the steps I recommend:
Look for a print with a black or navy blue base color. This will ensure the entire floral print appears darker, even if the flowers are a brighter hue.
Next, look for a print with flowers in a burgundy, deep purple, taupe, hunter green, dark yellow, or burnt orange hues. These colors exude fall vibes and promises to make any look fall appropriate.
Your floral print doesn't have to all be darker hues, but you do want the majority of the colors in your floral print to be dark with maybe one or two brighter tones!
These color tips will ensure your print is perfect for fall and you can wear this print season after season! I promise:).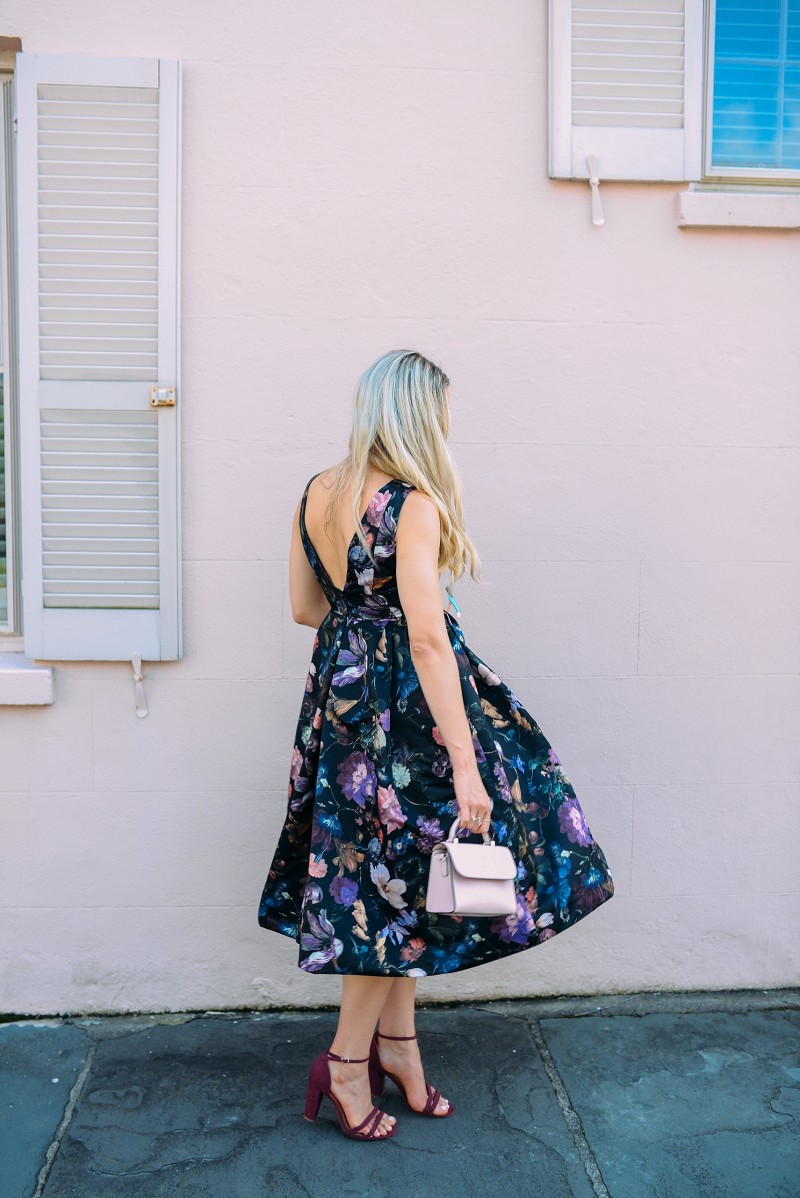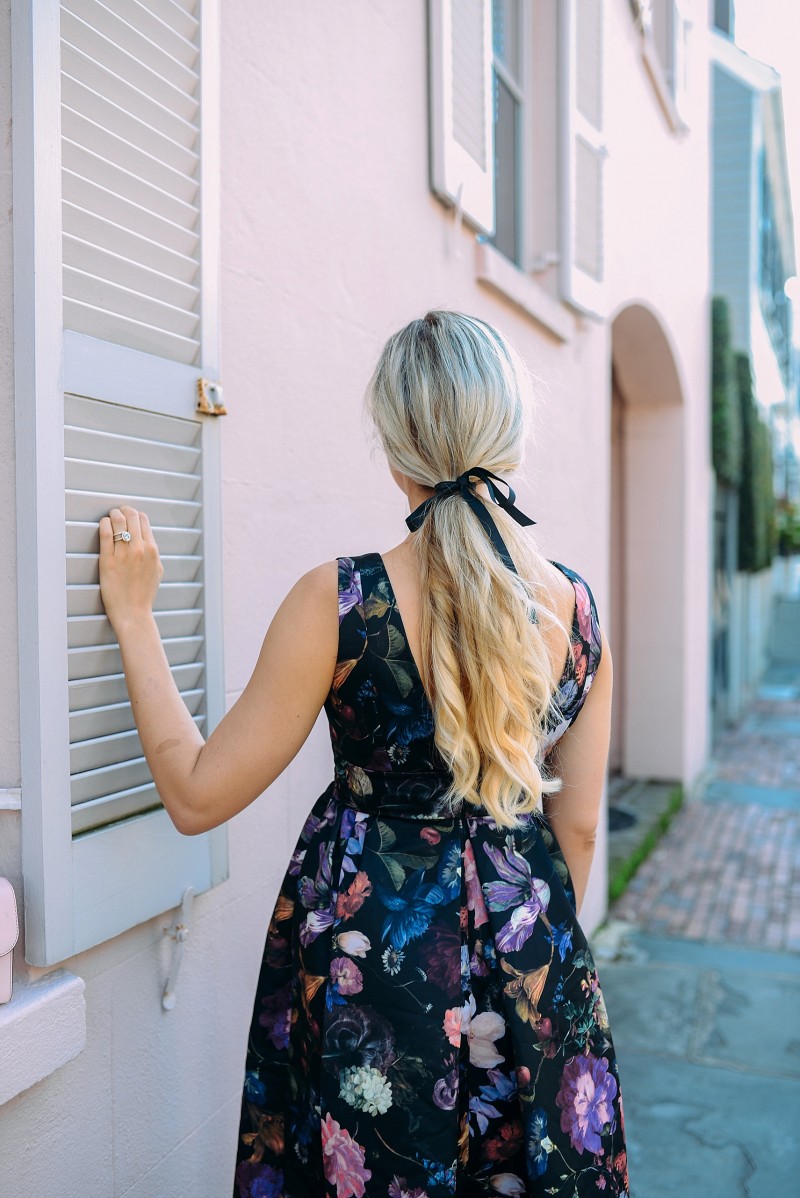 CHOOSE ANY WARDROBE PIECE
As stated above, floral print is perfect for any wardrobe piece! There are no limits to what you can wear that's floral print. From pants to purses this print looks appropriate for all your closet must haves. If you are living in an area that is still hot outside (cough, cough.. like South Carolina!) wearing a dark floral print on a dress is the perfect way to wear a fall inspired outfit while still remaining weather appropriate.
It was almost 90 degrees out when Savannah and I took these photos- so no fall layers for me yet!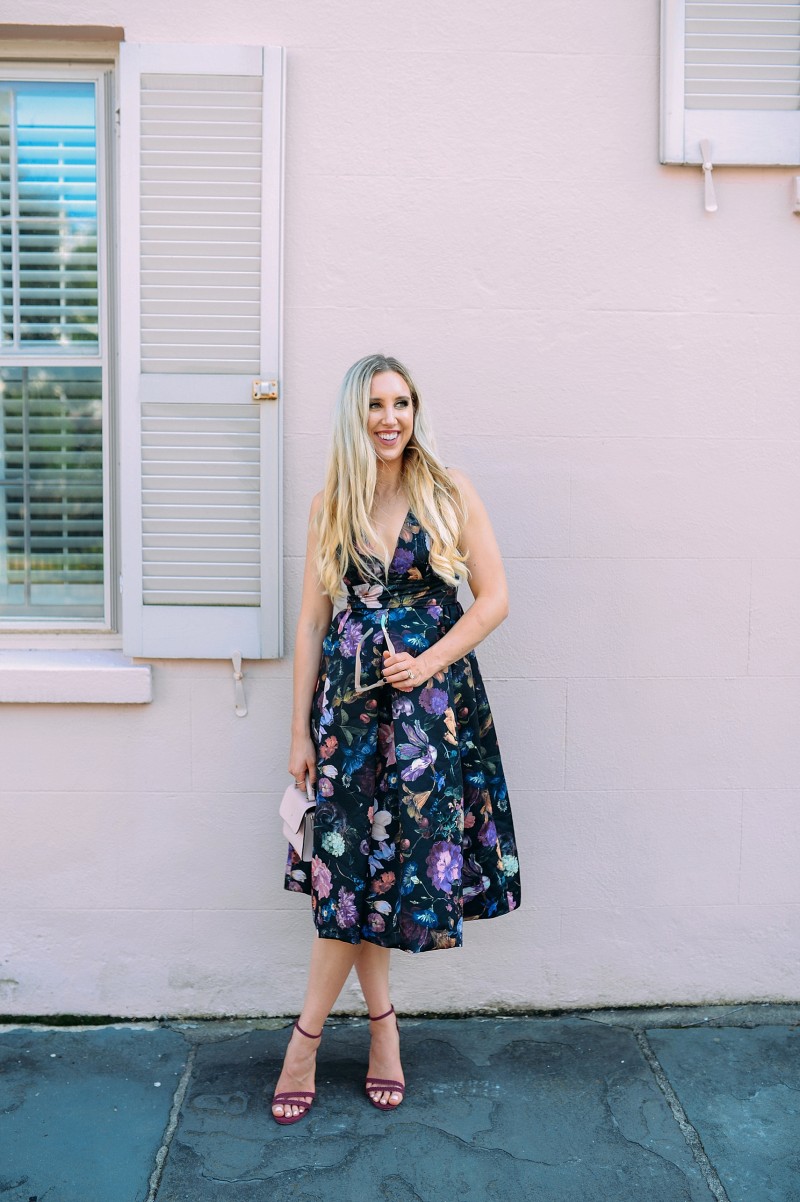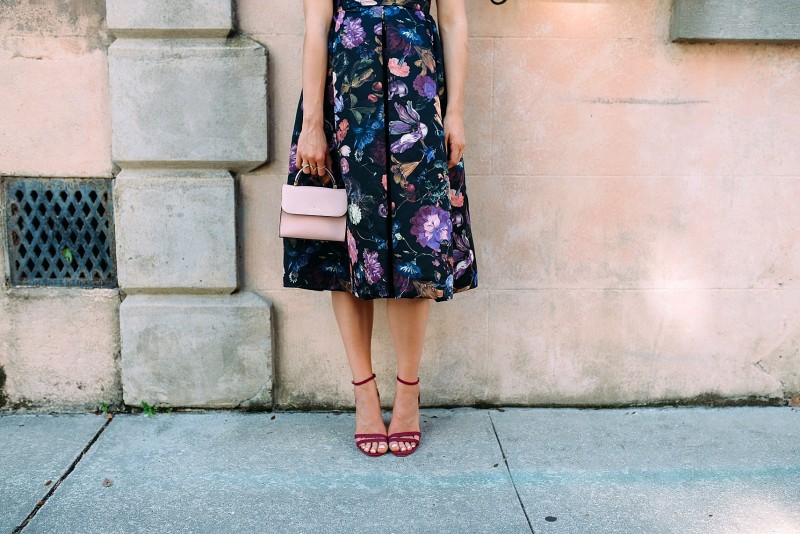 BIGGER IS BETTER FOR FLORAL PATTERNS
Floral patterns are SO gorgeous and choosing a larger floral print will showcase just how pretty your print truly is! I really don't say bigger is better about many patterns. Usually the smaller the print the better. Not for florals! The reason for this is because the print will not distort or create any optical illusions on your body like a stripe or flannel print will.
So go ahead, Babe! Find the largest floral print you can find and rock it!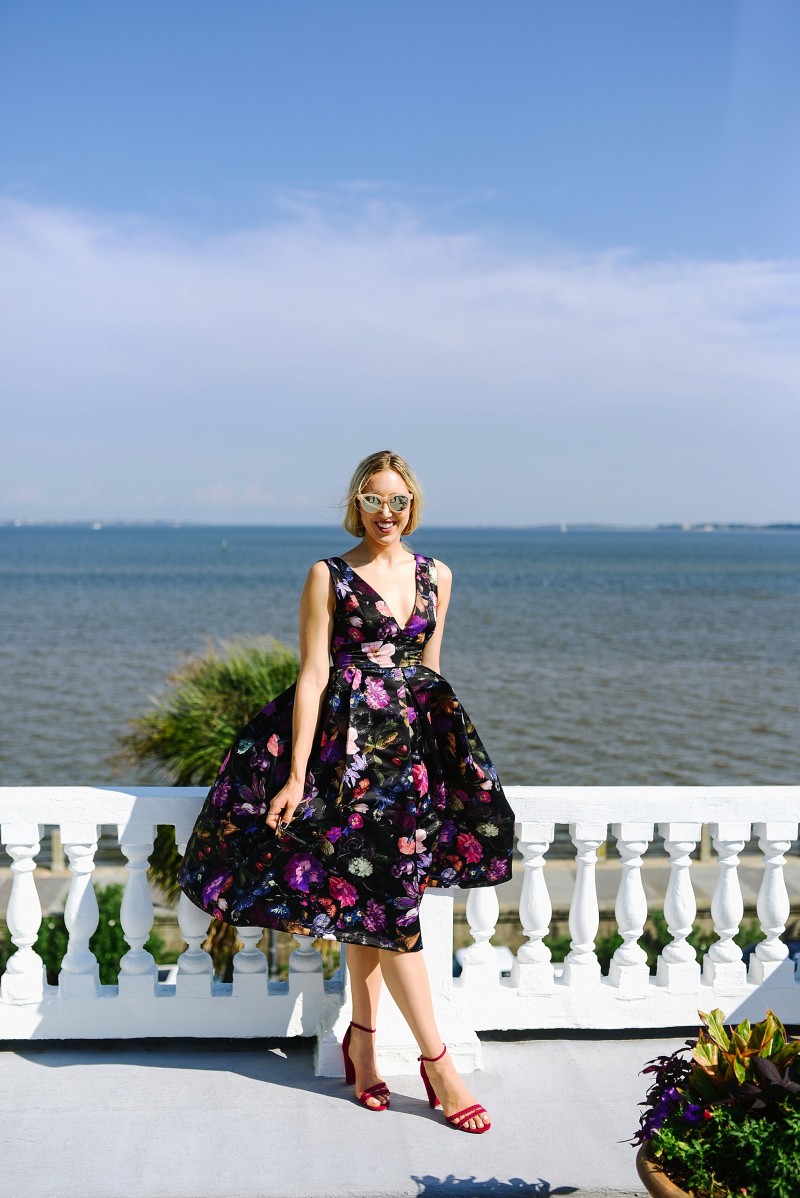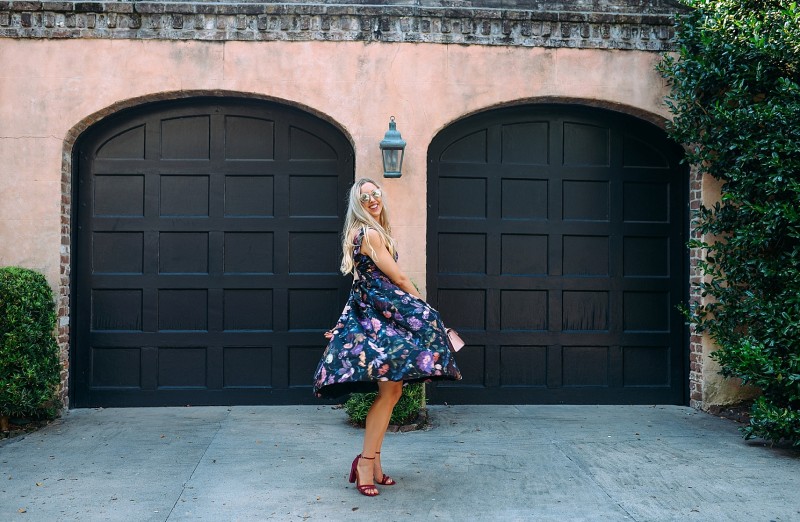 INCORPORATE A POP OF COLOR
Since floral prints for fall are usually in darker hues it's important to incorporate a pop of color to your look to really make your outfit stand out! I love using dark pink hues or a bright pop of red. In this look today I added a dark pink pop of color in my block heels!
Accessories are the perfect way to add this much needed color to your fall look to include handbags, shoes, and even lip colors. No detail is too subtle when styling a look!
What did you think of today's post? I would love to chat with you in the comments below! Follow me along on Instagram, Pinterest, and Facebook for daily style inspo!
Thank you SO much for stopping by Blush & Camo!
xx Julianna
SHOP MY POST