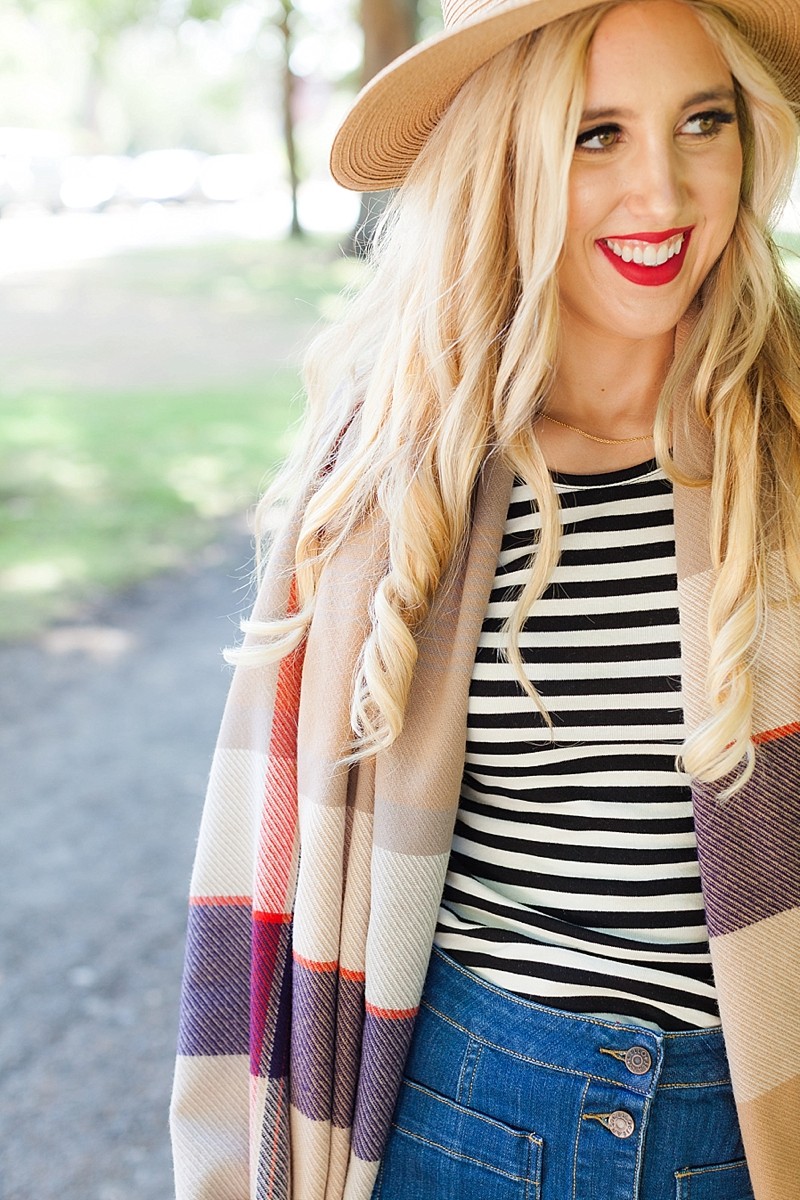 Hello Gorgeous! I know you Blush Babes are super busy women being total #GirlBosses! Today's post is the busy girl's guide to styling transitional outfits because all you need to know is one MAJOR style tip- you'll have a chic and flawless transitional outfit every.single. time!
Some people shy away from transitional outfits, but not you beautiful! You tackle style challenges and you already know that transitional outfits are amazing because you have items from your summer AND your fall wardrobe to pick from so the number of outfits you can create is doubled (say whattt?!).
Let's elevate your style!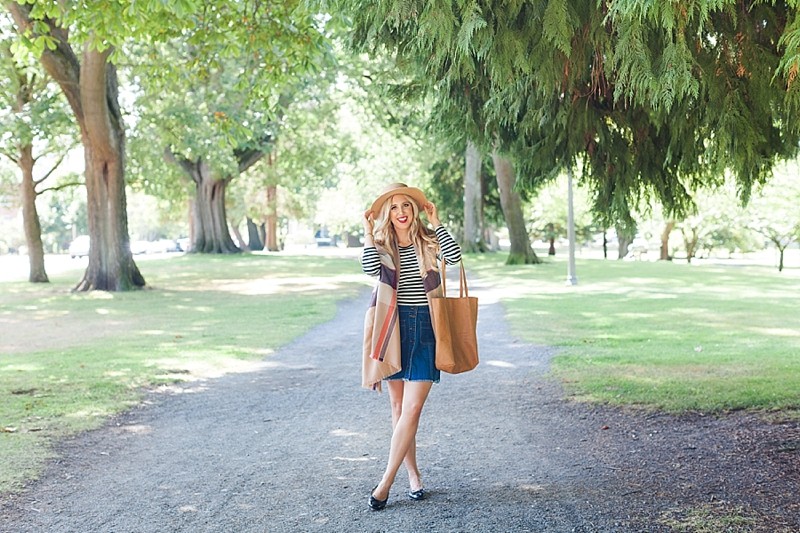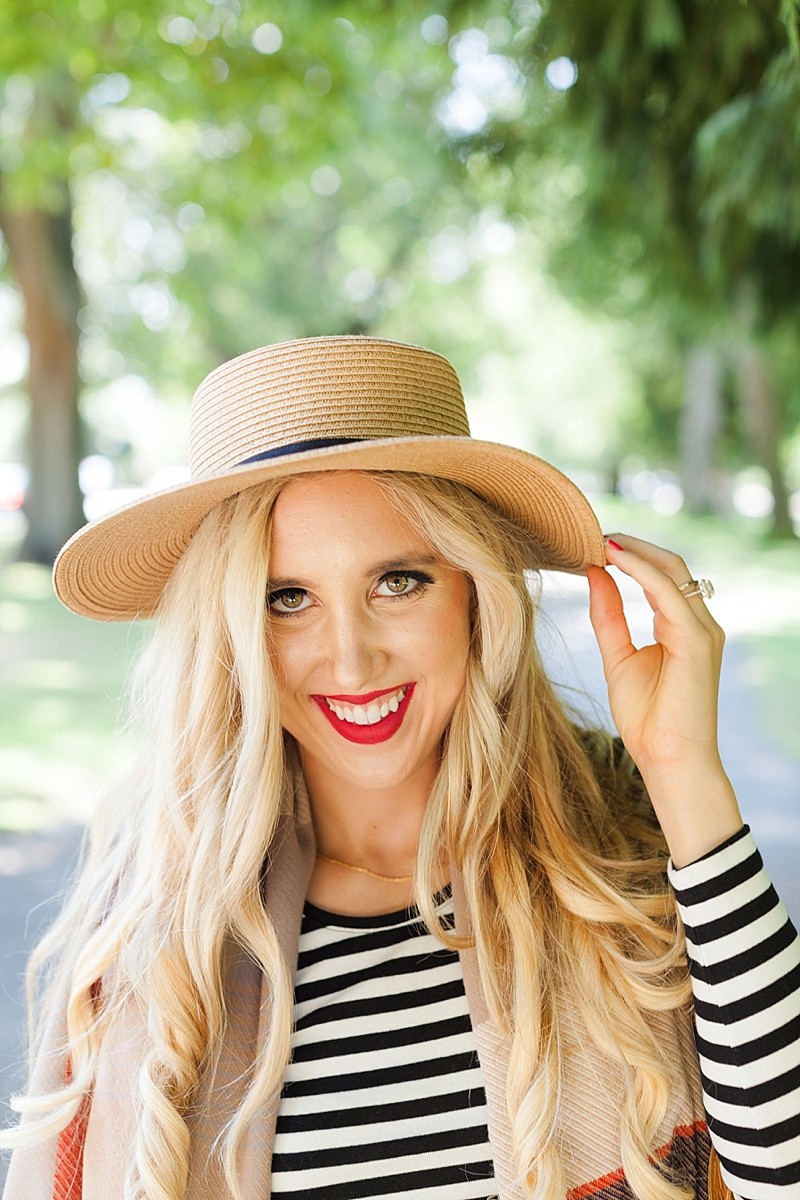 OH… AND DON'T FORGET ABOUT THE SHOES
Before we even dive into one seriously major style tip for creating transitional outfits we HAVE to talk about the shoes! I've mentioned this style tip in a few posts, but the shoes determine how seasonal your look is. For example, if you're wearing sandals then you are rocking a more summer outfit. If you are wearing boots then your look is a cooler weather outfit!
The "neutral" shoe you can rock year round are flats and heels! I highly recommend these one of these styles of shoes depending on your personal style. The reason is because when creating a transitional look you don't want to create a look that gives off too many fall OR summer vibes. Incorporating flats or heels are the perfect way for your look to have an element that is both summer and fall!
Ok, now that we've covered that little style tip I can share with you busy #Girlbosses the only style tips you'll need when putting together a transitional look!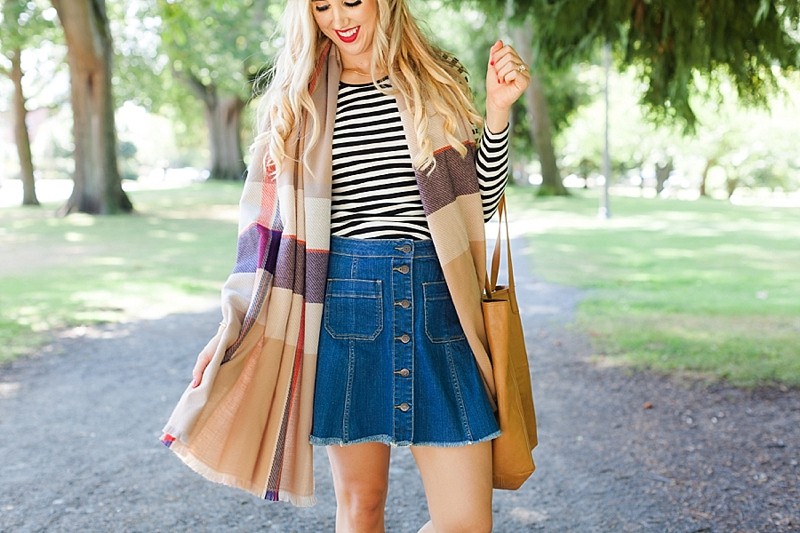 THE 20/80 RULE FOR ACCESSORIZING A TRANSITIONAL LOOK
Since I am a complete nerd I love breaking down outfit elements into pieces (literally!) which makes is so much easier to style a look.
Think of the 20/80 rule like cooking. You need a certain amount of each ingredient to create a dish that is totally delicious. If you add to much, or too little, of an ingredient your dish won't turn out as good or won't taste as yummy as it would if you followed the recipe.
That is why I came up with the 20/80 rule when accessorizing a transitional outfit for fall! There are no rules in fashion, but there are certain combinations that look super polished and chic when styled in perfect harmony!
The 20/80 rule for accessorizing a transitional outfit goes like this! 
20% of your outfit should be summer accessories (this 20% is simply one summer accessory or two subtle accessories!)
80% of your outfit should be fall accessories (this 80% is usually 2-3 fall accessories added to your outfit!)
When you add those two numbers together you get 100% of a perfectly accessorized transitional outfit!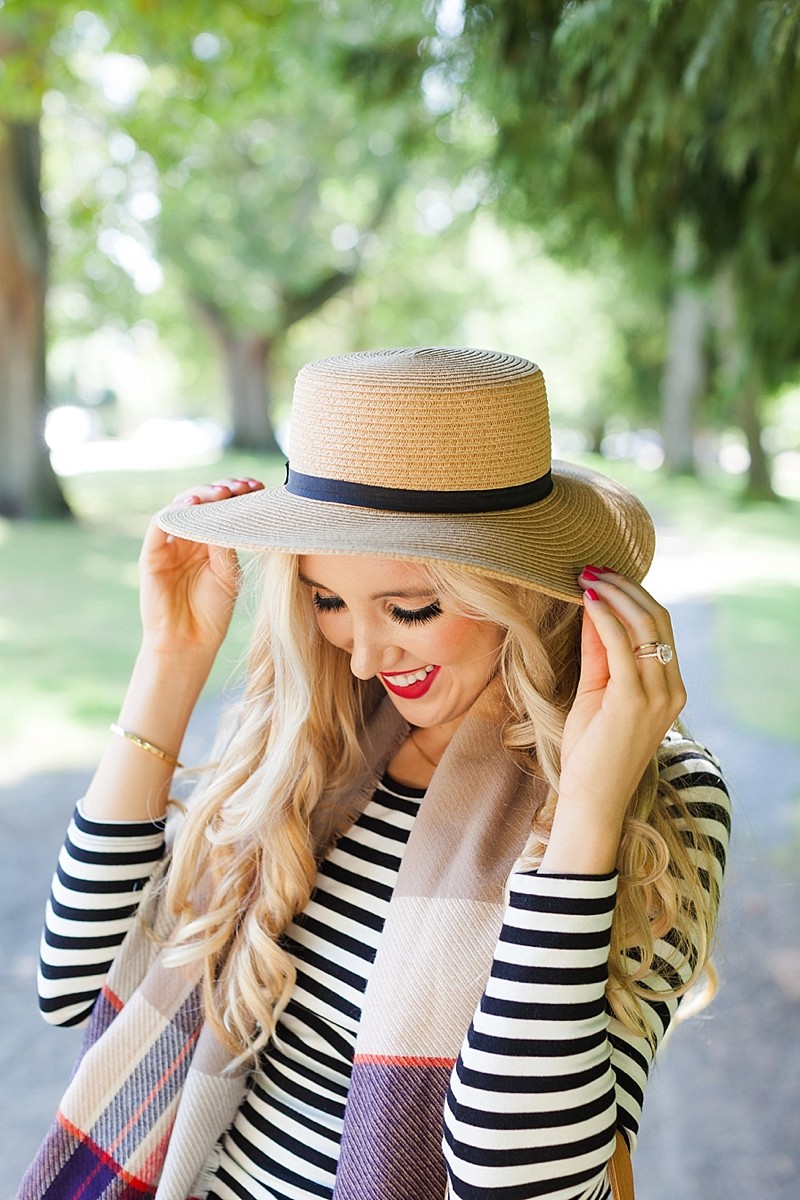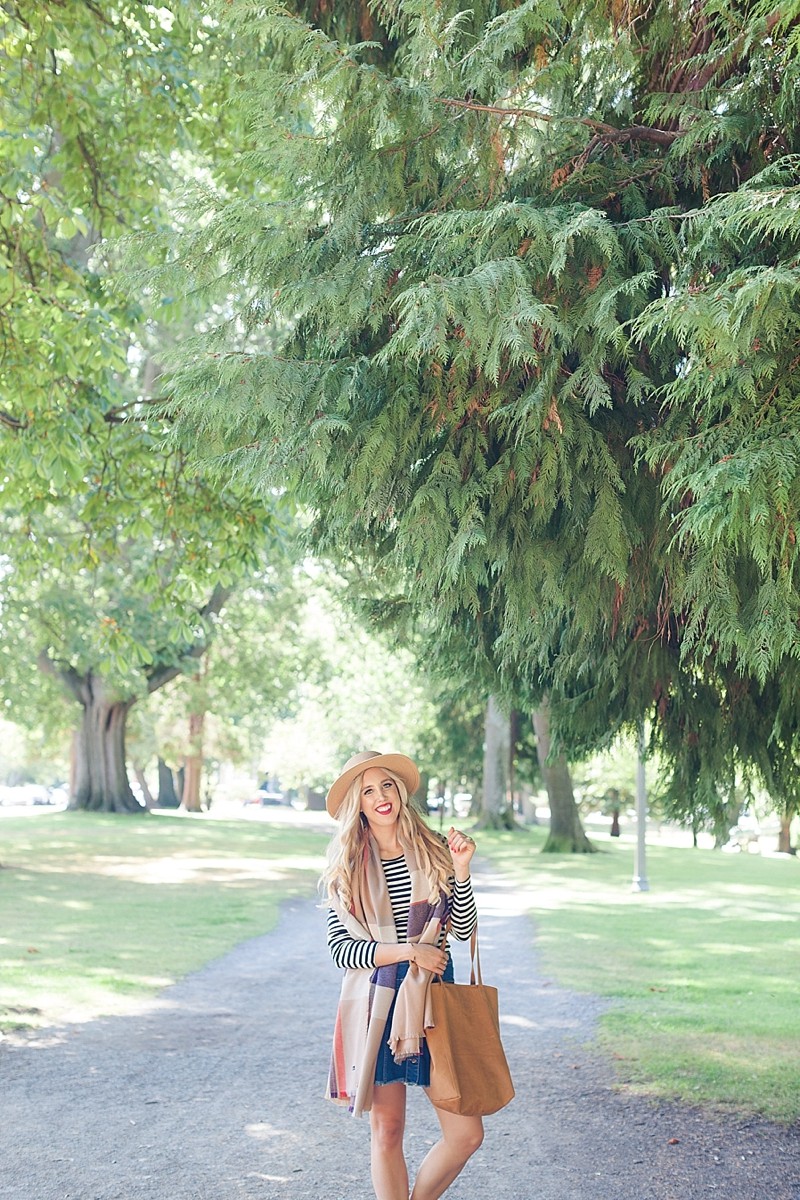 SUMMER ACCESSORIES TO USE
When thinking of accessories I typically think of the big three: handbags, hats, and jewelry.
When looking for summer accessories I recommend using a summer hat such as a boater hat as I did in today's post. The reason for this is because this hat gives off summer vibes while easily complimenting fall colors with it's camel brown hue. I also love how boater hats have a flat rim and are so chic!
Other summer accessories you can use for your transitional look are bright baubles in pastel colors or bold hues!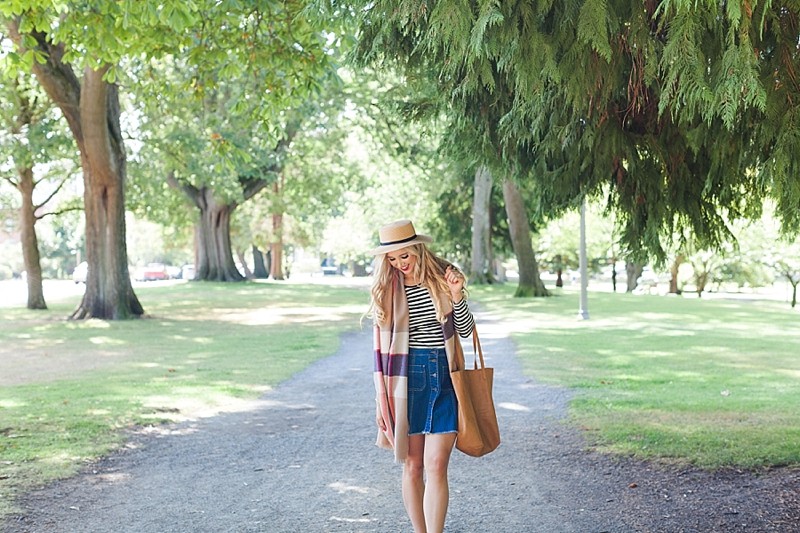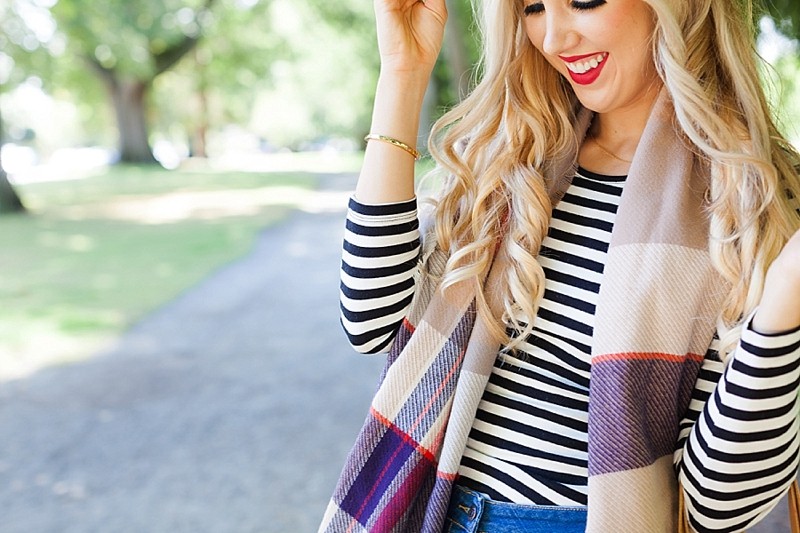 FALL ACCESSORIES
Fall accessories are my favorite seasonal pieces and the best part is they are SO simple to style! Adding a scarf or darker hued handbag are items you already have in your closet is the perfect way to incorporate fall vibes into your outfit! Other great options are a beanie with a fun pom pom on the top or a faux fur shawl if your look is on the dressier side!
BONUS STYLE TIP: Another great way to exude some serious fall vibes is by incorporating prints in your accessories such as plaid or dark floral. Stripes are always a great option (especially in black and white… #ChicHappens ;))
What did you think of today's style post?! Would you use the 20/80 rule for creating a transitional outfit this season?!