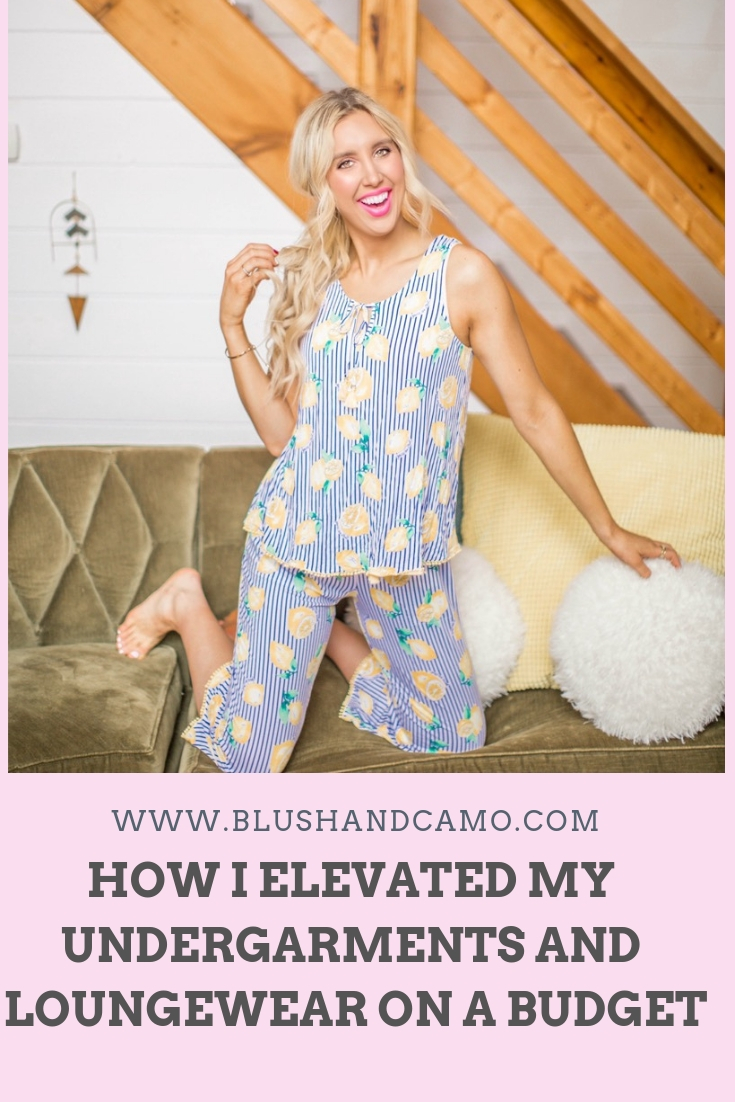 Welcome back to Blush & Camo! Thank you so much for taking time out of your busy schedule to be here and I'm so happy you are. For those of you who are new around here, welcome! I'm Julianna, and I inspire women to elevate their lifestyle and grow their dream wardrobe through budget friendly tips!
Today I'm sharing how I am elevating my undergarments and loungewear with Soma!
I have a confession to make. The last time I bought a new bra was over two years ago. And the last time I bought new pajamas was a year ago. I tend to neglect this part of my wardrobe (two years is a long time!).
The reason why I overlook undergarments is because I am small chested and I don't like walking into stores seeing all these amazing bras that won't look the same on me. Plus, bras can get very expensive and every time I try and purchase a new bra or undergarments the fit is hit or miss.
I've also gotten very comfortable over the years wearing one of Chuck's shirts to bed, but it's time to update my pajama's too!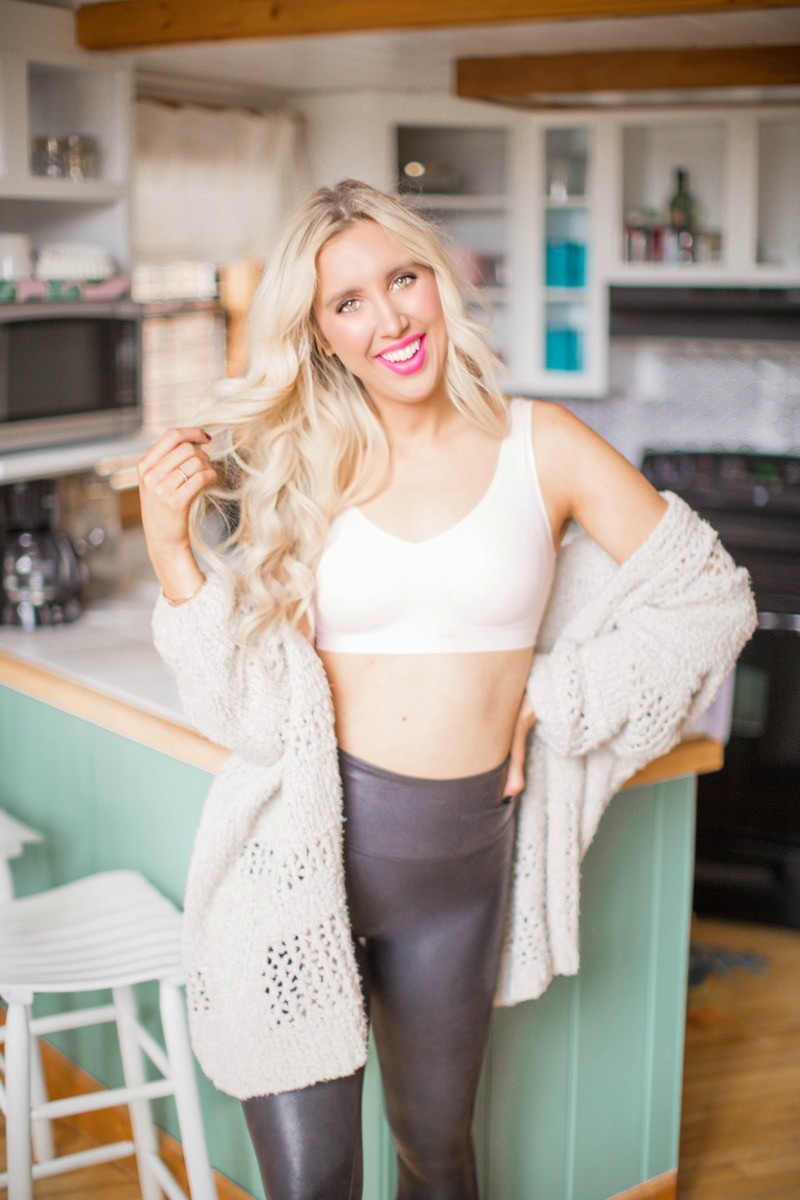 Going into 2019 I really wanted to elevate this neglected part of my wardrobe. I also realized I truly love wearing bralettes. I feel the most comfortable and confident about myself when I wear them because I feel like I am able to fill them out unlike some of my traditional bras. So, 2019 was the year I was going to elevate my undergarments, but I was worried because I feel that bralettes aren't the primary focus of many brands' product lines.
Was there a brand that had an amazing bralettes? I started my search! Below is the criteria I was looking for!
Comfort. The bralette had to be super comfortable and made out of a quality material.
Versatility. The bralette needed to come in more than two colors so if I liked the first one I could buy a few more!
Price. The bralette needed to be under $50. I didn't want to spend an arm and a leg on my new undergarments, but I also wanted to ensure I got high quality.
Reviews. The bralette needed to get amazing reviews from the women who had experience wearing it!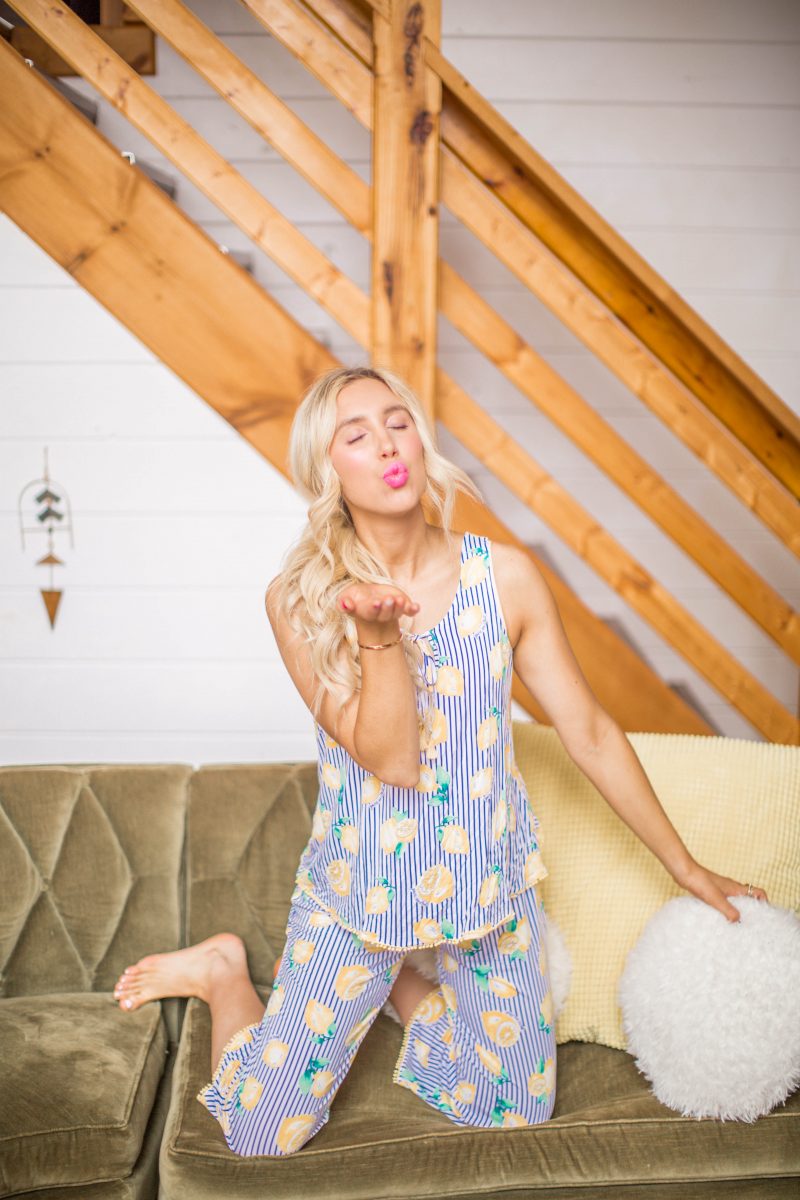 Now, as a life + style blogger I have my pulse on what's going on in the fashion industry and I know the brands that have an amazing reputation. As I was thinking out my list of criteria Soma was the first brand that came to mind. I also knew they had super cute pajamas so this was a double win!
I had seen a few of Soma's bralettes on Instagram and LOVED how they fit the women in the pictures. Upon further investigation I realized the bralettes I loved on Instagram were part of their Enbliss line!
I went to their website and was blown away! Their Enbliss bralette comes in fourteen colors, ranges from $46-$48, and has over 1,600 reviews giving this bralette a 4.5 star rating!!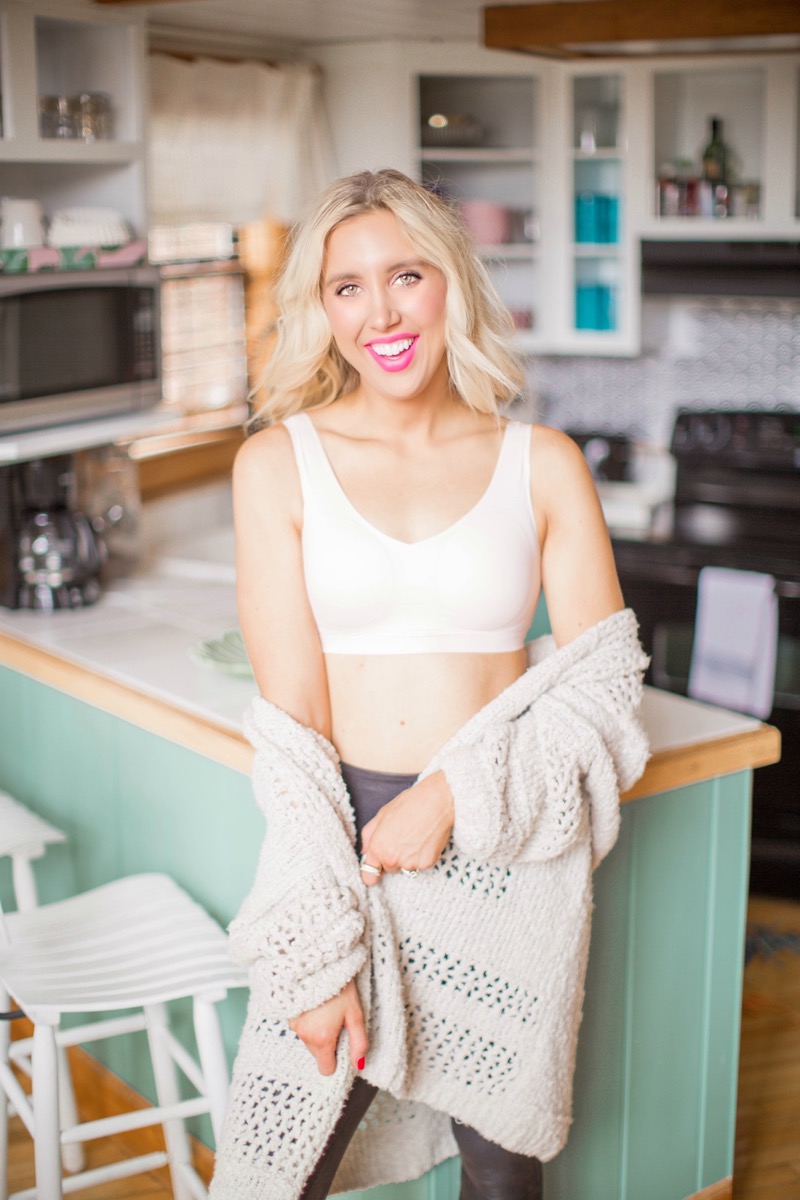 The Enbliss bralette is part of their Enbliss bra line which includes 4 different bras. These are the bralette (I'm wearing in this post today!), the racerback (a bralette if you need more support!), a wireless bra (that's the next bra I am going to get!), and the full coverage underwire.
I love that Soma thinks of a women's undergarment needs for every chest size.
After I went to their page I reached out to Soma to ask if I could try one of their Enbliss bralettes! When I received it I was blown away by the comfort. It was made from the softest material (I'm not exaggerating!). I also loved the band at the bottom that offered support! This bralette fits and feels way more luxurious then the $46 price! This bra met all of my criteria and I was beyond impressed with the quality!
If you are looking to elevate your undergarments or simply looking for a new bra I highly recommend Soma!
Also in today's post I am wearing Soma's Lemon Zest pajama set from their Cool Nights line! They offer a variety of styles and patterns for you to choose from! The pj material was breathable, soft, and cozy to sleep in! Plus, the lemon print is super cute for spring.
I'm already looking to purchase my next set from this line! Their Luminous Floral Ivy pattern (part of their Cool Nights collection) is gorgeous!
Have you ever worn a bra from Soma?! Let me know down in the comments below!
Thank you so much for stopping by Blush & Camo and for Soma for sponsoring this post! All thoughts and opinions are my own. Posts like these help make Blush & Camo possible!
Get your daily dose of inspo by following me on Instagram, Pinterest, and YouTube!
xx, Julianna