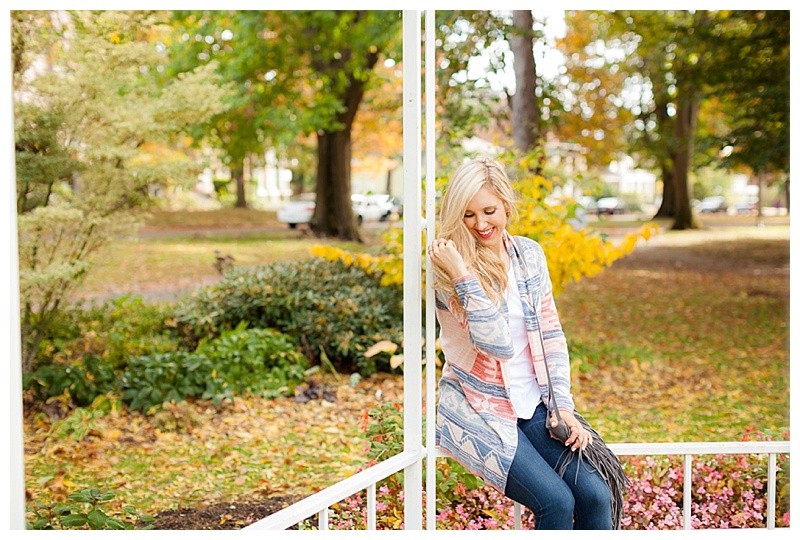 Today on Blush & Camo I am going to share with you how to wear pastels during fall because no season is off limits to these gorgeous colors! I broke down how to wear pretty pastels into two simple categories.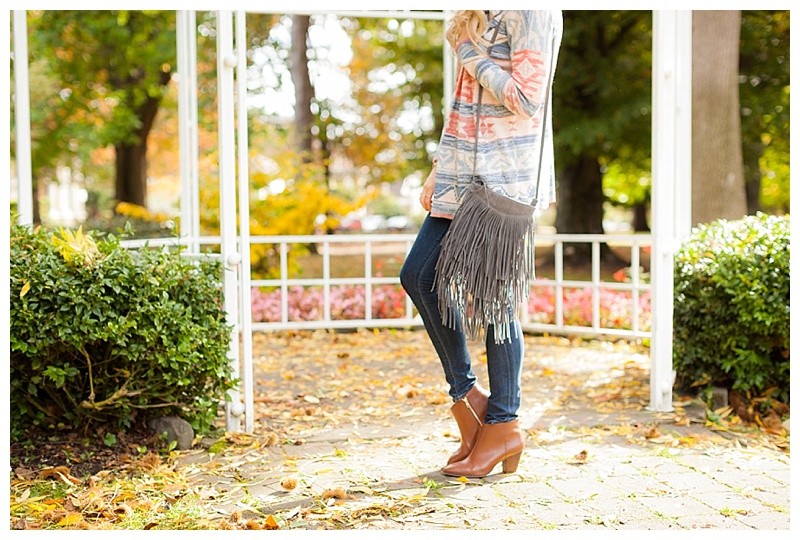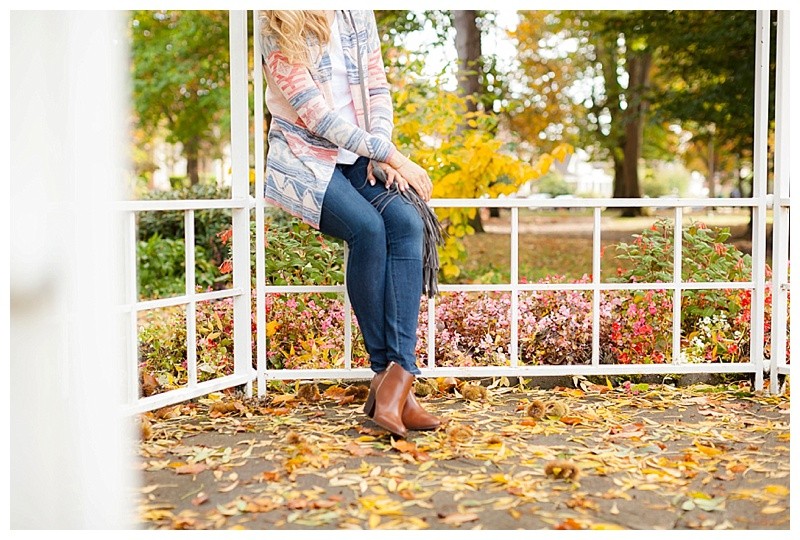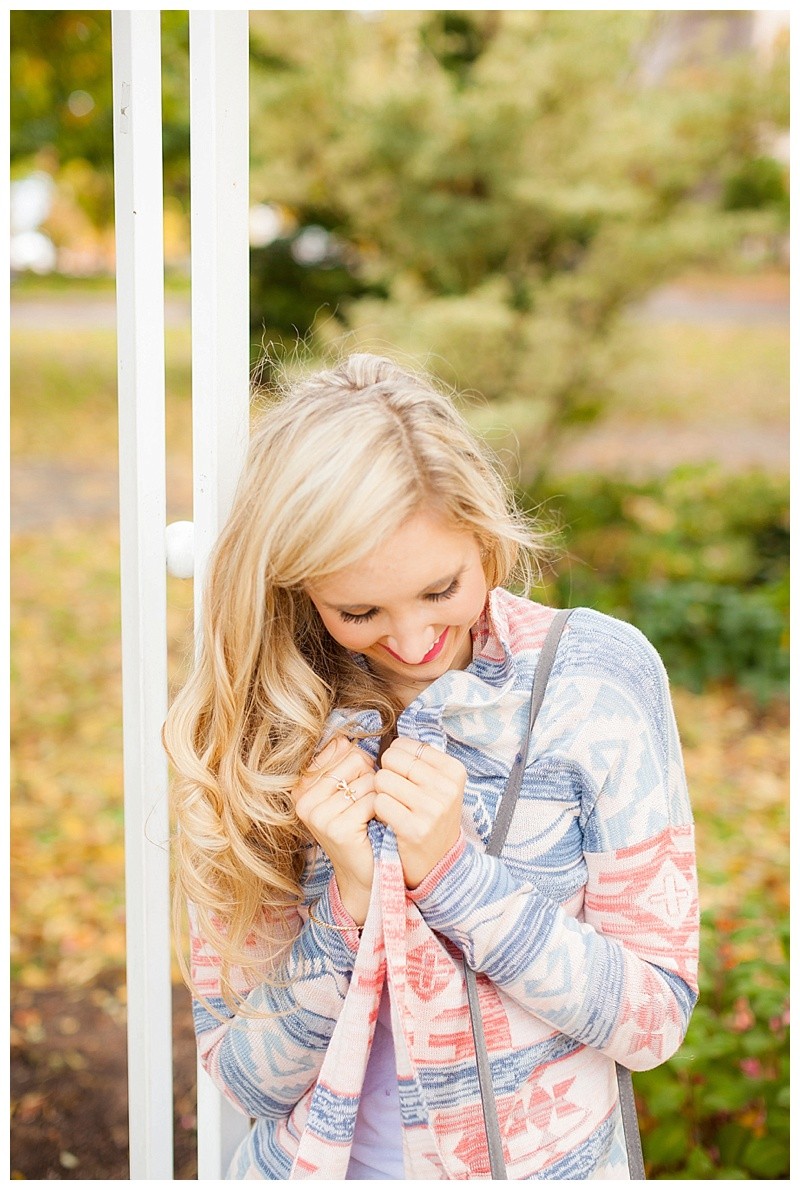 1.) IT'S ALL ABOUT THE MATERIAL
The material you wear does matter when rocking pastels for fall/winter. During the summer you can wear pastels on lighter fabrics such as chiffon and jersey. For the colder seasons you want your pastels on materials such a wool, cashmere, and tweed!
The reason you want pastels on your thicker fabrics is because the pastel color creates a counterbalance to the heaviness of the martial you are wearing. By using this fashion guideline (let's be honest, there are NO rules in fashion!), your overall look will appear more feminine!
In the outfit In the outfit I am wearing for this post my heaviest fabric is my sweater. Since my sweater is covered in light pinks and blues the sweater looks softer than if it was in a darker hue (it's like fashion magic!).
2.) THE TYPE OF CLOTHING MATTERS
For fall and winter you want your pastels to be on items you either layer with OR are the focal point of your look! These items include
– Hats
– Scarves
– Coats
– Cardigans
– Sweaters
In my look today my pastel sweater is both my focal point AND my layering piece!
HOW TO STYLE THE REST OF YOUR LOOK
Great! Now that you have the pastel thing down how the heck do you style the rest of your look?! Simple, just keep the rest of your outfit neutral (see, I told you it's simple!).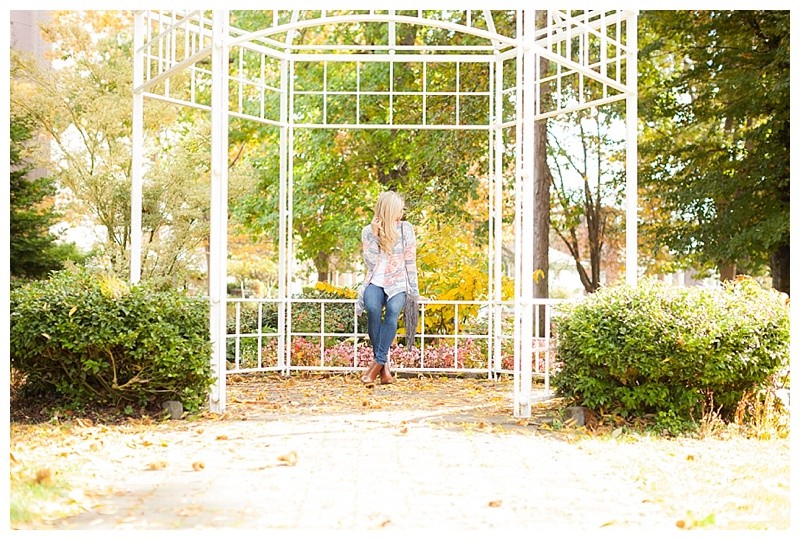 What did you think of today's style tips?! I would love to hear from you in the comments below!
Thank you so much for stopping by Blush & Camo!
xx Julianna
Jeans- Citizens for Humanity; Boots- J. Crew; Bag- Charlotte Russe, linked to this post here; Shirt- Old Navy