**This post has been compensated by Collective Bias, Inc. and its advertiser. All opinions are mine alone. #FiercelyCleanPores  #CollectiveBias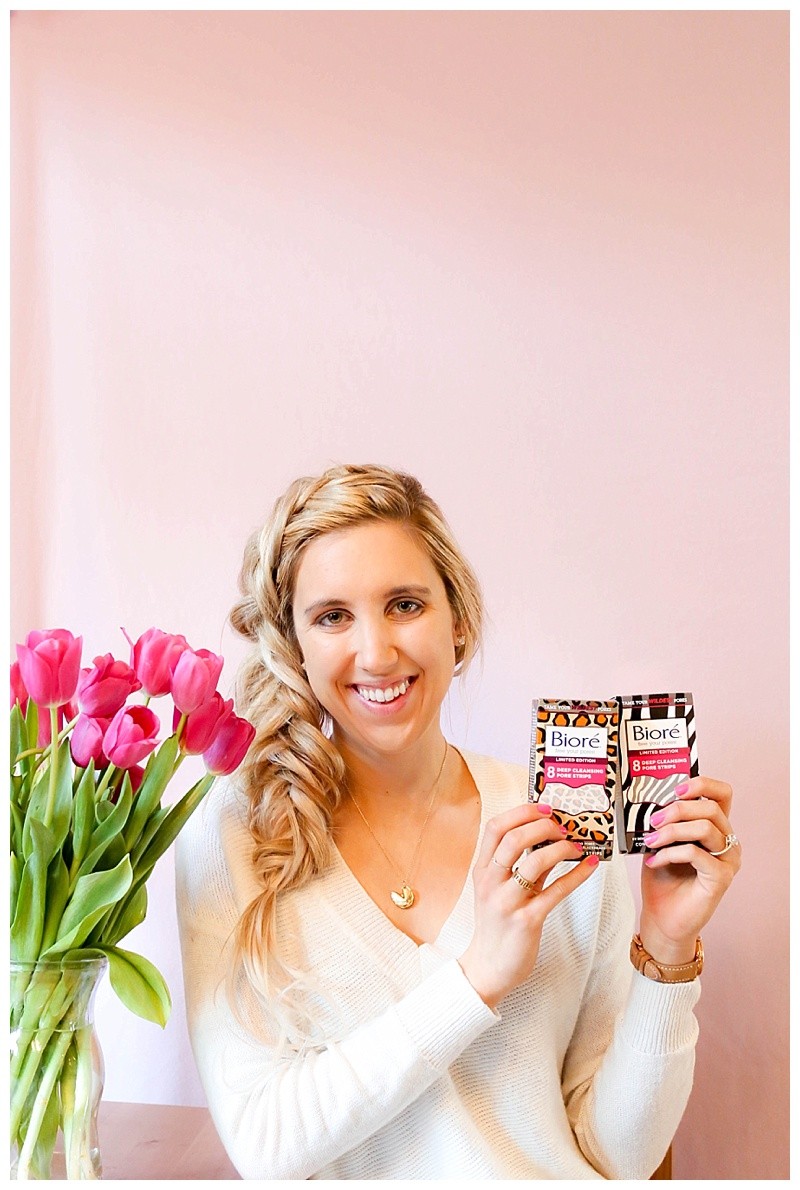 Hello, Gorgeous! As Blush Babes we love to maintain healthy, radiant skin but there are times when our skin simply doesn't want to cooperate despite all our efforts. I totally understand and that's why today's post is all about how to get rid of those dreaded blackheads from your nose with Bioré  Deep Cleansing Pore Strips! The best part about this beauty post is you can tame those pesky blackheads in 5 simple steps (#heckyes!).
Are you ready to find out where to purchase this product and how to use these Bioré Cleansing Strips?! Let's get glam!
WHERE TO PURCHASE
The Bioré Cleansing Strips in both Zebra and Cheetah prints are exclusively sold at Walmart. I went to the store and picked up a package of each print and I found the Bioré Cleansing Strips in the beauty isle with other facial cleansers and products. When I was looking at the other blackhead removing stripes, Bioré was the only brand offering cute prints so I instinctively reached for this brand (does anyone else pick products based on packaging?!).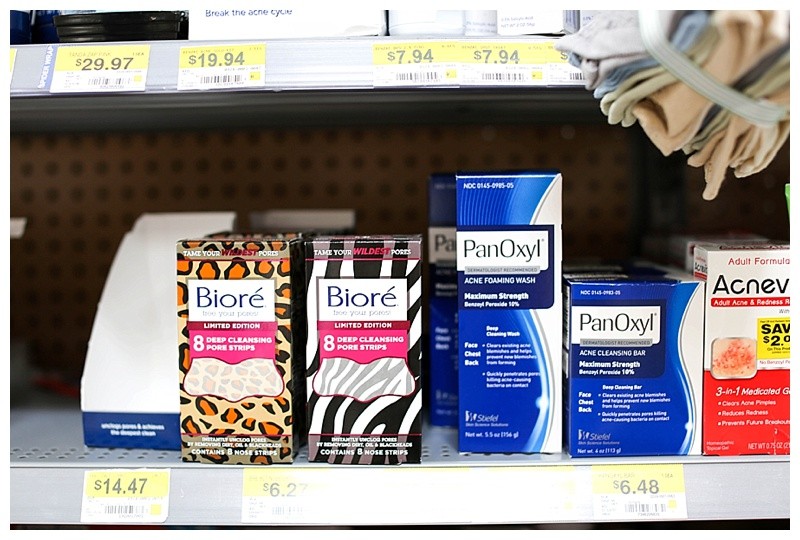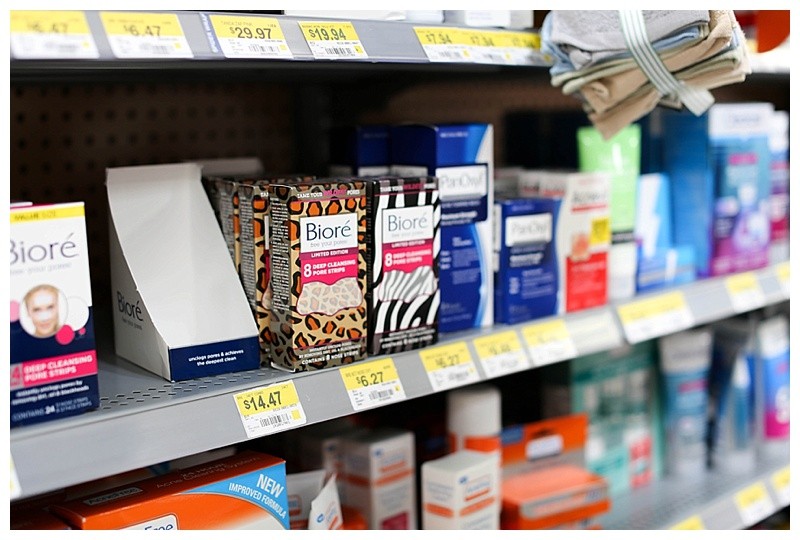 HOW TO DEEP CLEAN YOUR PORES
When I brought the Bioré Cleansing Strips home I was excited to try them out because as the sole Beauty Editor at Blush & Camo it's my (self appointed) job to try out new beauty products and let you gorgeous ladies know how the experience was;).
And if we are being perfectly honesty, I couldn't wait to have Chuck see me with my nose covered in Cheetah print so I could make weird faces at him as I'm simultaneously removing a week's worth of dirt and gunk in my pores in just under 10 minutes!
Here's how to apply the Bioré Cleansing Strips for fiercely clean pores!
Wash your face and remove the strip from the pouch.
Wet your nose to prepare to apply the Bioré Cleansing Strip (the strip won't stick to your nose unless it is wet)
Dry hands and remove strip from the plastic liner. Apply strip to the nose area and press down to ensure the strip is secure. I found out it's important to spend extra time pressing the strip into the creases and tip of your nose due to the contours of the face.
Wait 10-15 minutes for the strip to dry. You'll know when to peel it off when the strip feels extremely stiff. 
Slowly peel the strip off of your nose starting at the edges and pull towards the center. When I did this it stung my nose a little bit but it did not hurt at all- just slightly uncomfortable for a few seconds. 
THE FINAL RESULT
I was super impressed by the results of the Bioré Cleansing Strips because it removed a ton dirt, oil, and blackheads in just under 10 minutes! Chuck, who never pays attention to ANY of my beauty products, was so impressed by my results that he put a strip on and tried it out (I can't overemphasize what a big deal this is!). Chuck also said the strip unclogged his pores and worked really well!
I also tried this strip on my chin because I also have rather large pores there and the Bioré Cleansing Strips worked there too! I noticed smaller pores  on both my nose and chin after just one use! This product promises to reduce the size of pores after continued use, and since I saw a noticeable difference after just one use, I am excited to continue using these strips to see greater results!
To sum this product up I am SO happy with the results (Chuck is too! 🙂 ) and will definitely use this product to help tame my wildest pores!
What did you think of today's post?! I would love to talk with you in the comments below! Don't forget to follow me on Instagram, Pinterest, and Facebook for daily style inspo and sign up for my Blush Babe GLAM newsletter for additional style tips and tricks never posted to the blog! The next one goes out this week!
Thank you so much for stopping by Blush & Camo and happy Monday!
xx Julianna