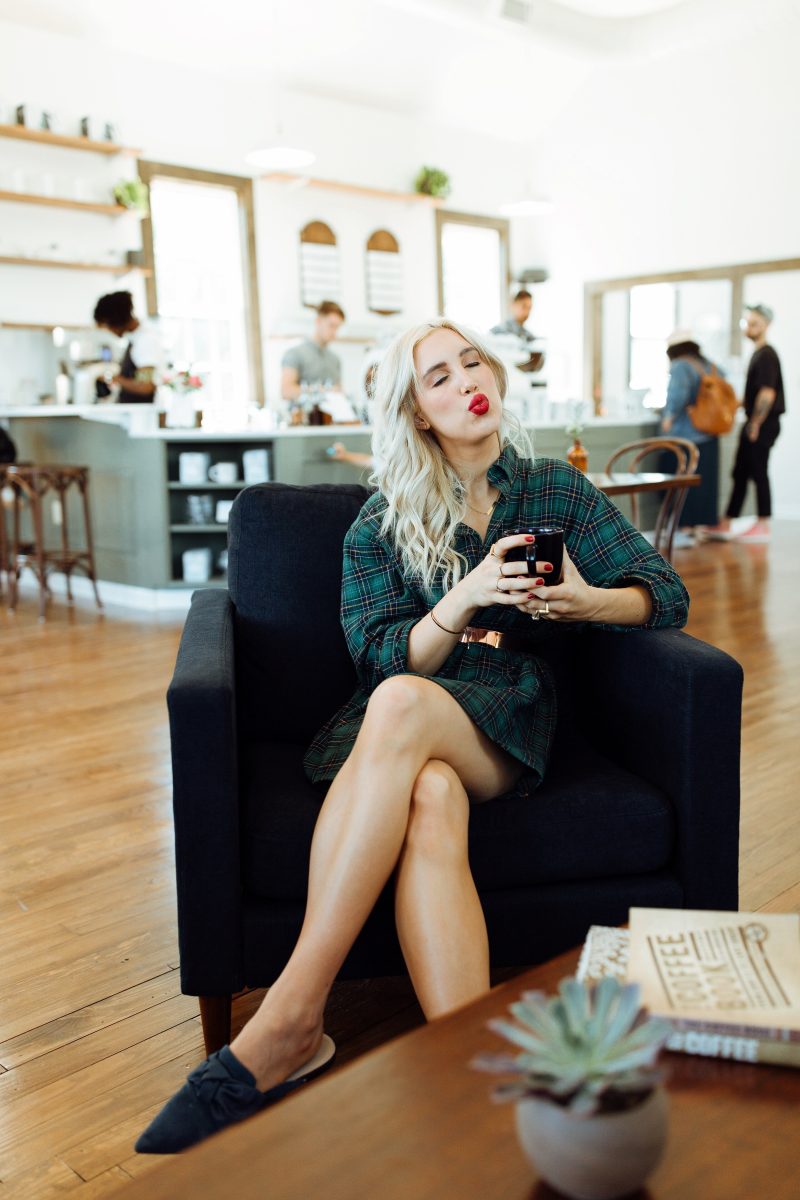 Welcome back to Blush & Camo! Today I'm sharing how to shop your husband (or boyfriend's!) closet for fall. Sorry guys if you're reading this, but nothing is off limits to us fashionistas!
Your hubby's closet is a landline of oversized, warm, and cute clothing waiting to be styled for fall and paired with your PSL! In today's post I'm actually wearing one of Chuck's flannels which is so big on me I actually turned this into a dress.
Want to read some style hacks to advance your fall style? Then keep on reading!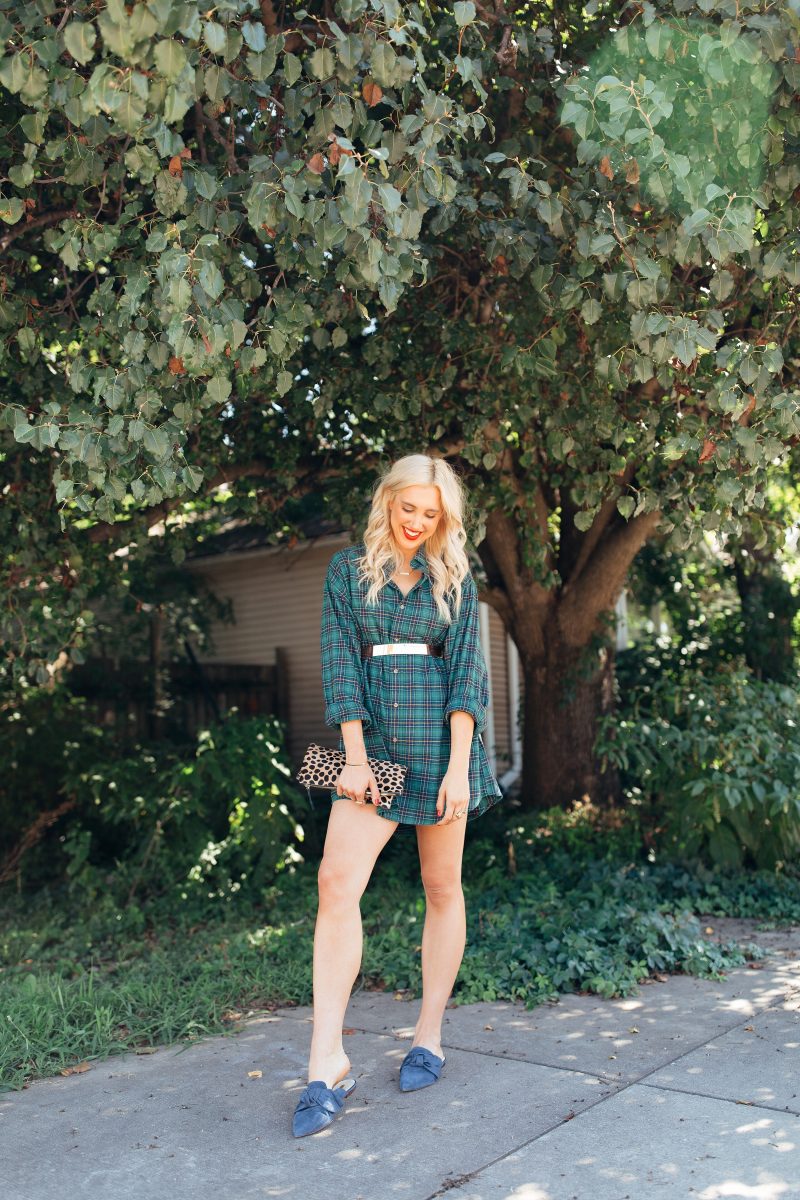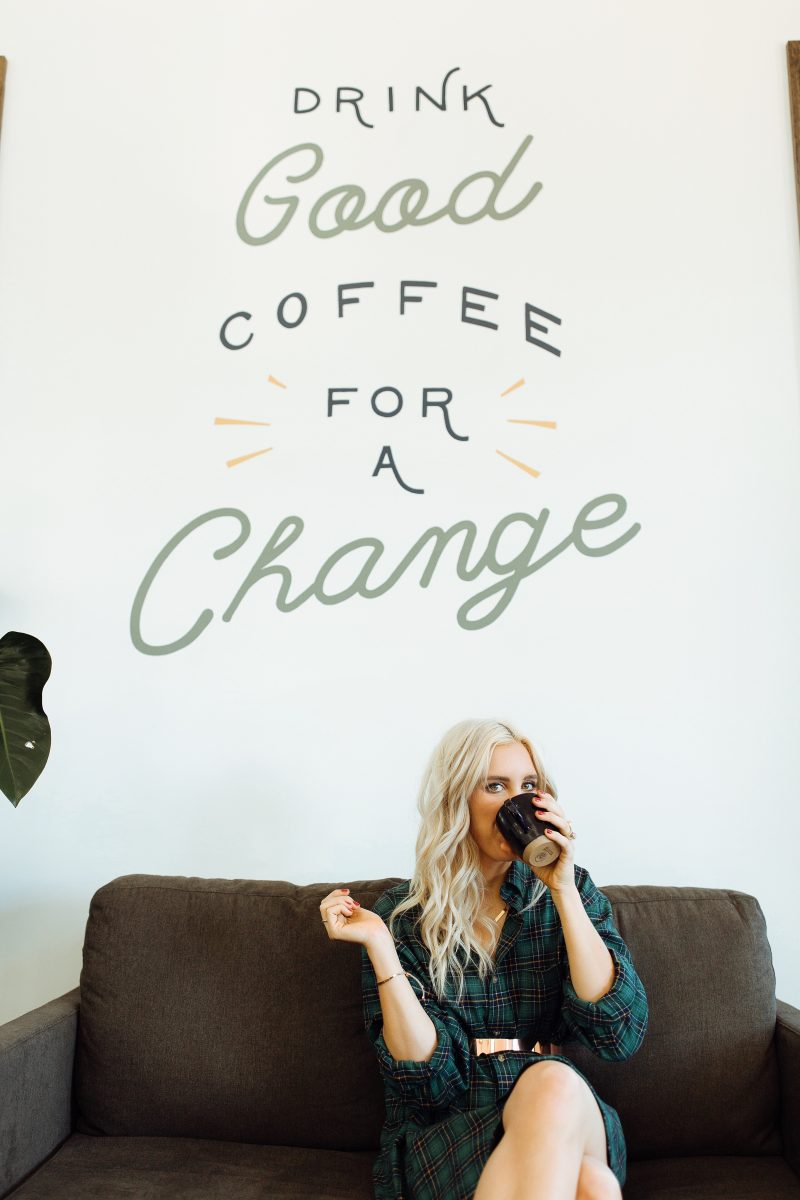 LOOK FOR OVERSIZED SHIRTS 
My top tips for you ladies is to look into your husband's closet for oversized shirts. We aren't going to share any pants with them, so this leaves tops as our primary way of "shopping"!
When looking for tops here are some style tips!
Button down shirts can easily be worn as a dress! Simply grab a chic belt, a pair of booties or flats, and you instantly have a very cute and casual fall look!
For regular every day tees these look perfect tucked into a pair of high waisted bottoms. If the sleeves look really big around your arms simply roll the sleeves to make the look more fitted.
Your hubby's sweaters or sweatshirts look great with a pair of leggings and your favorite pair of running shoes or Ugg Boots! The reason they look great is because, again, they are oversized, and there's a good chance you'll feel like you're wearing a blanket while running errands all day long!
Jackets can even get turned into dresses or look extremely chic oversized. Depending on your height difference will determine what you are able to turn your hubby's jacket into!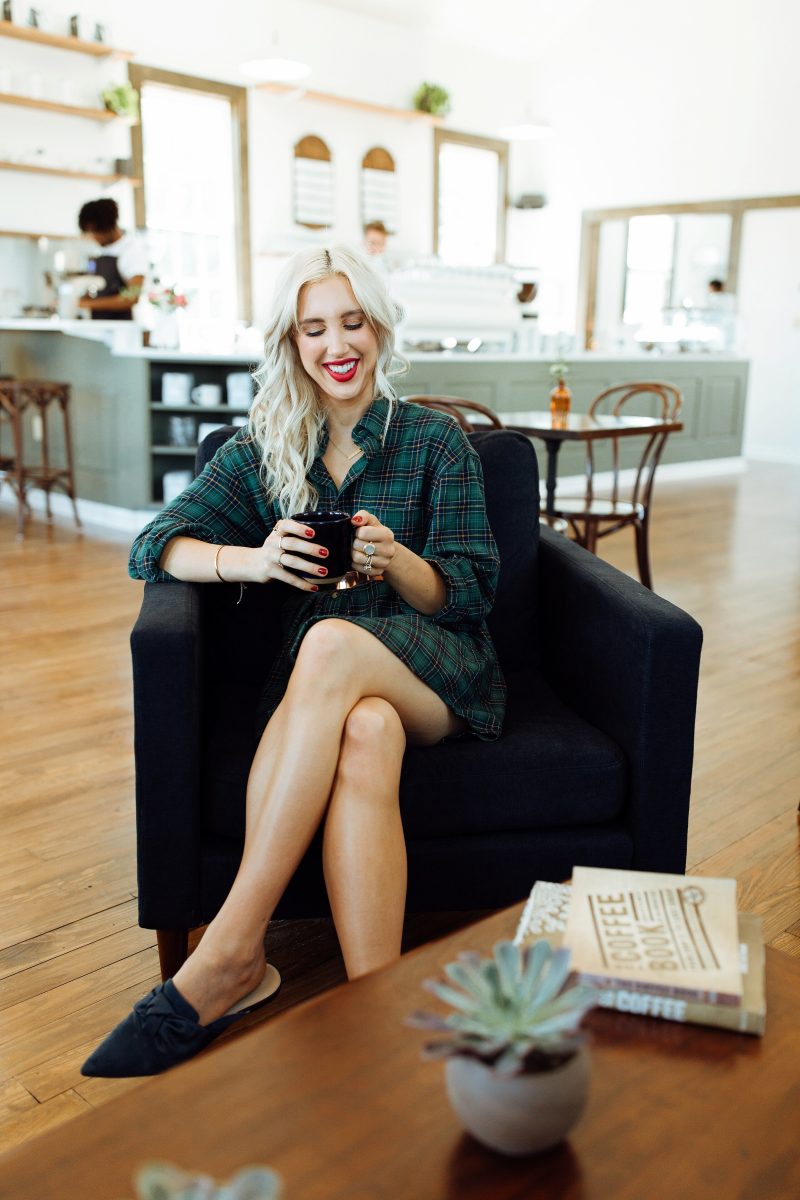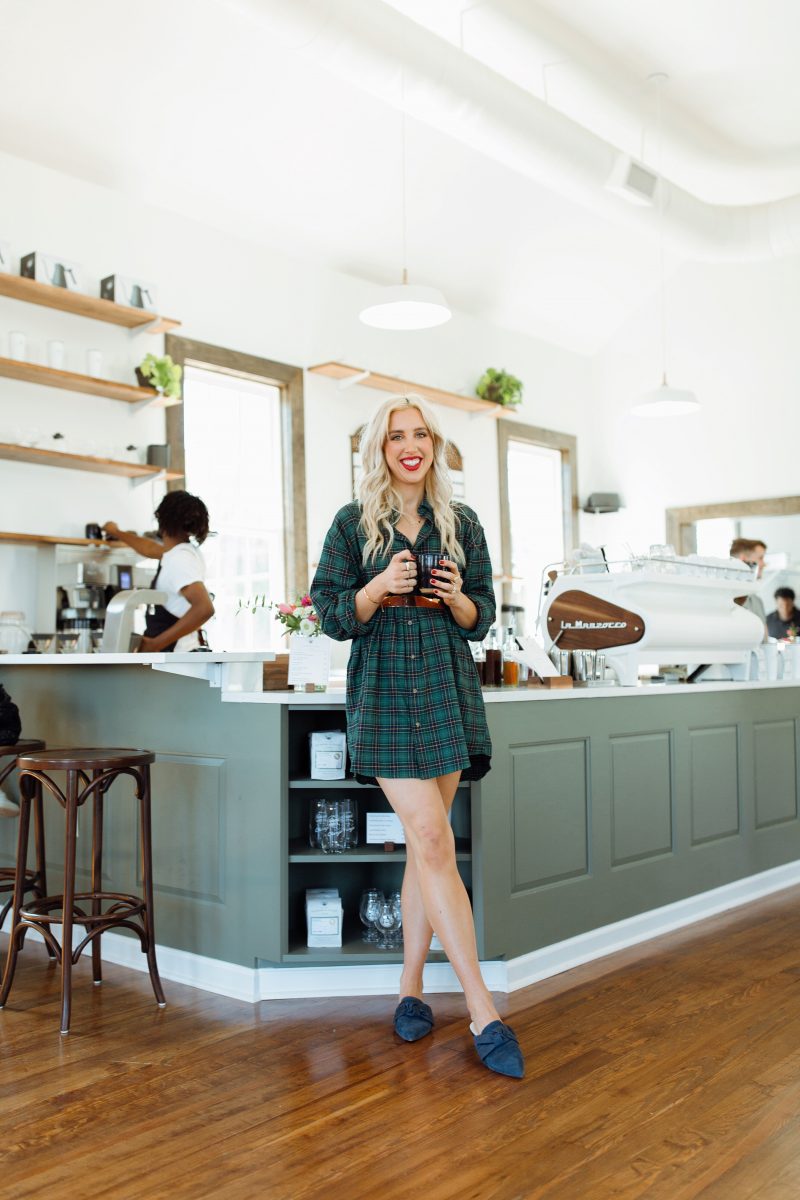 TAKE A LOOK AT HIS ACCESSORY DRAWER
Ok, so most guys don't have an accessory drawer, but they probably have a few watches laying around you can easily style into one of your looks. Chuck has a leather band watch that I love to borrow sometimes and wear with chunky cardigans and sweaters! Plus, I love that this is Chuck's and it's something of his I can wear throughout the day:).
What did you think of today's post?! Would you try these style tips?! I would love to hear from you in the comments below!
Thank you so much for stopping by Blush & Camo!
xx Julianna
SHOP MY POST