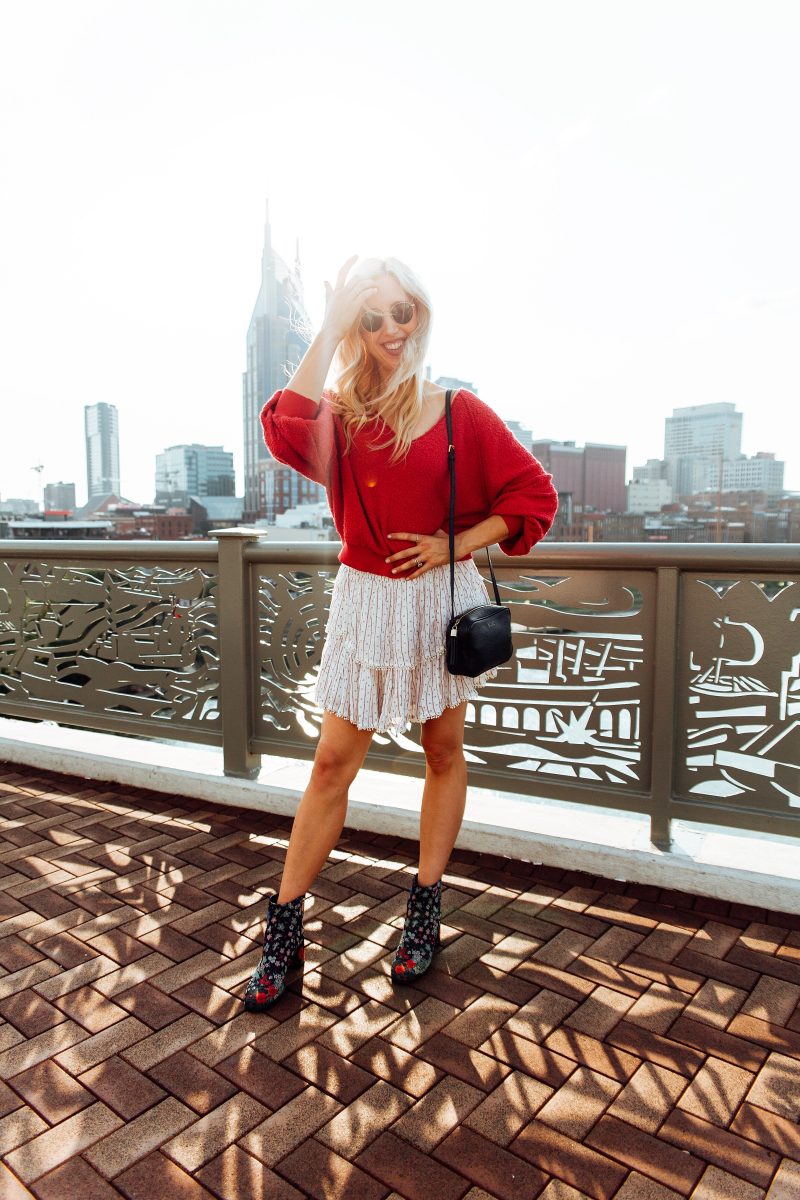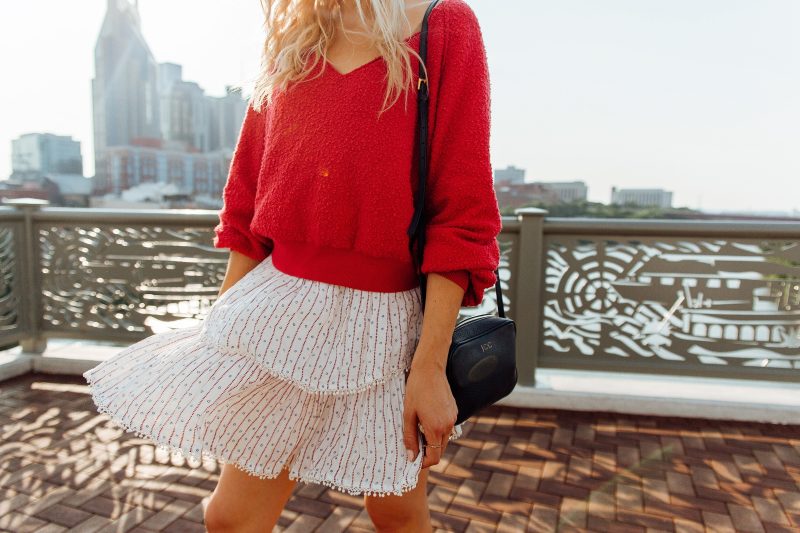 Welcome back to Blush & Camo! Don't put away your summer items just yet because today I'm sharing with you the 50/50 rule for transitional outfits. I love extending the life of any piece in your closet because #budgeting and also because incorporating pieces from different seasons adds a fun element to any look.
Fall is my absolute favorite season and I get super excited just thinking about layering chunky cardigans with OTK boots and scarves. Then, reality sets in and I realize that it's still 90 degrees here in Nashville so this style tip in today's post comes in handy every weekend! I also used this style tip in today's post to create this cute look.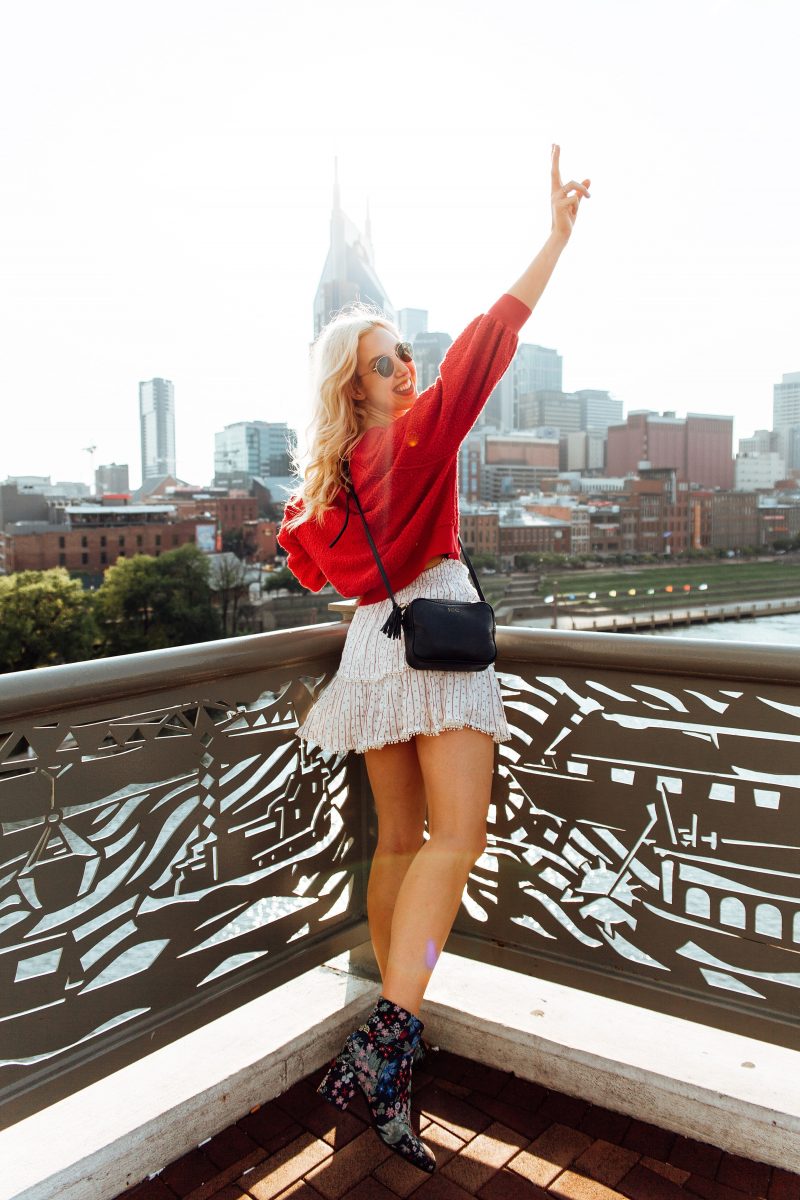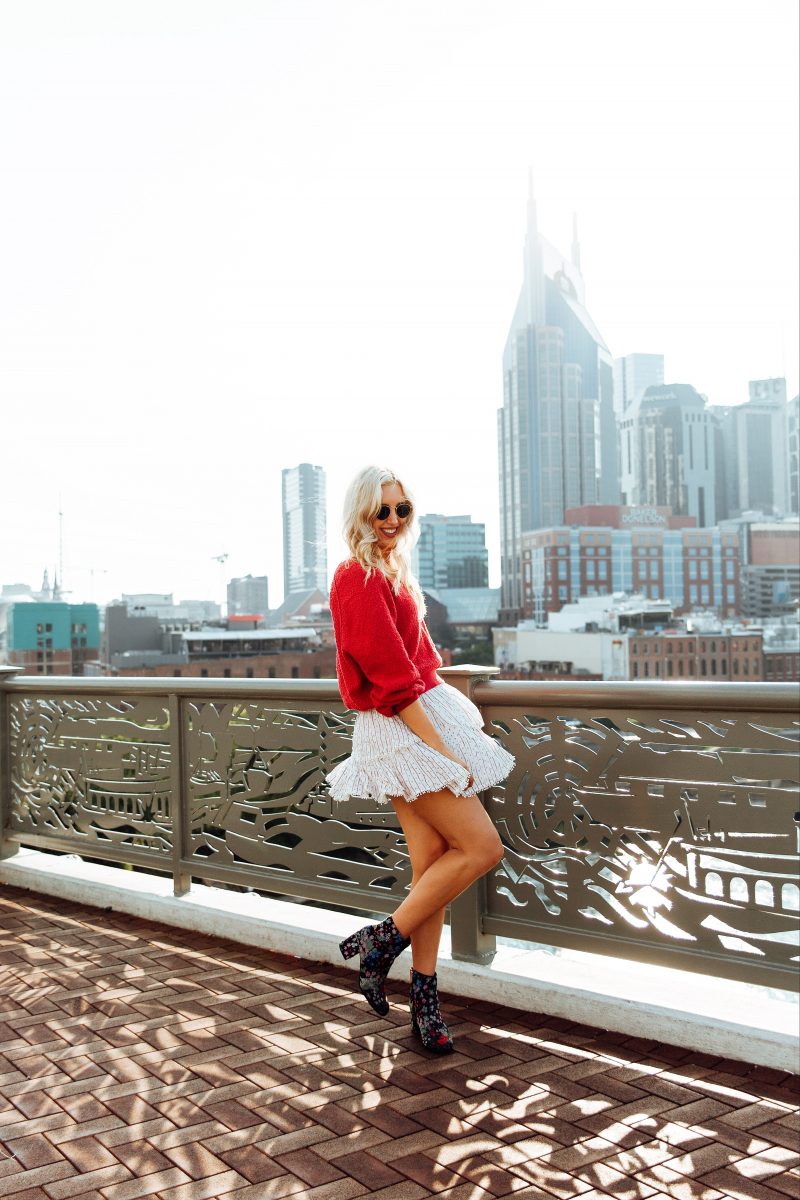 THE 50/50 RULE TO TRANSITIONAL FALL OUTFITS
The guideline for incorporating multiple seasons into one look is this:
Keep the bottom half  of your outfits one season, and the top half  of your outfit the other season.
Here's what I mean by this…
TH BOTTOM OF YOUR OUTFIT IS SUMMER PIECES
When creating your fall wardrobe keep your summer dresses and skirts out! These are the items that look the best with transitional fall looks. The reason for this is because:
Even with the warmer temps you can add accessories to give major #fallvibes without overheating in your outfit!
You can layer a sweater, cardigan, or shirt over a dress to create a seasonally appropriate look.
Skirts are perfect for sweaters and layering pieces. I used this tip in today's post!
If you think your skirt is too short for the colder temps you can always add tights or OTK boots
Bottoms such as dresses (which can turn into a skirt if needed!) and skirts are the easiest way to add shelf left to your fall wardrobe.
There are so many upcoming looks to the blog where I am using this tip because I want fall style and to be comfortable!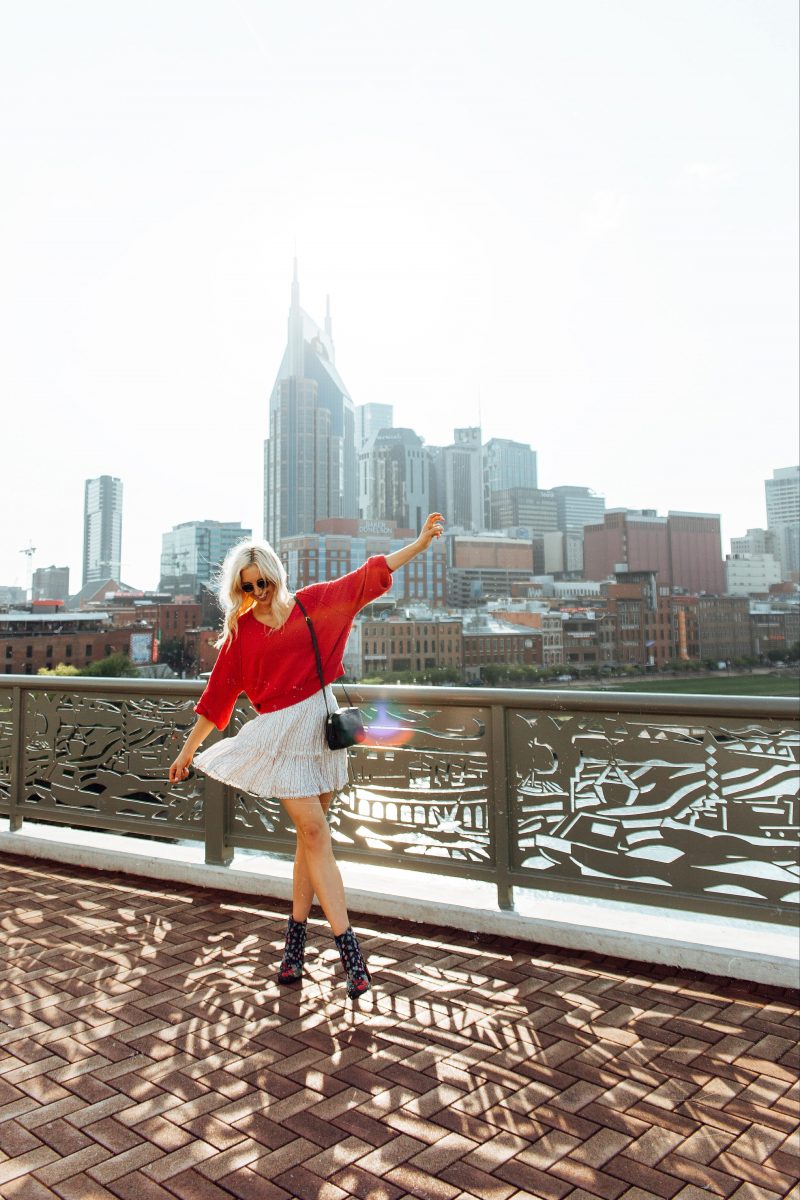 THE TOP HALF OF YOUR OUTFIT IS FALL PIECES
To create your perfect transitional look add a cute sweater of layer a cardigan! The reason for this is because..
These pieces are usually chunkier and look amazing when juxtaposed with a flowy skirt or dress!
Heavier items at the "top" half of your outfit is more aesthetically pleasing than vice versa.
There are no other guidelines such as color or length when incorporating these fall pieces into your outfit. This is all based off of personal style!
ACCESSORIZE WITH BOOTS 
To complete your transitional outfit I highly recommend completing the look with boots. This is because nothing says "fall style" more than a cute pair of booties or OTK boots. Also, when your outfit is 50% summer pieces and 50% fall pieces you want the scale to lean a little more fall so boots are a super simple way to accomplish this! My Indigo r.d boots are currently $35 and linked below!
What did you think of today's post? I would love to hear from you in the comments below! Follow me along on Instagram, Pinterest, and Facebook for daily style inspo!
Thank you SO much for stopping by Blush & Camo!
xx Julianna
SHOP MY LOOK