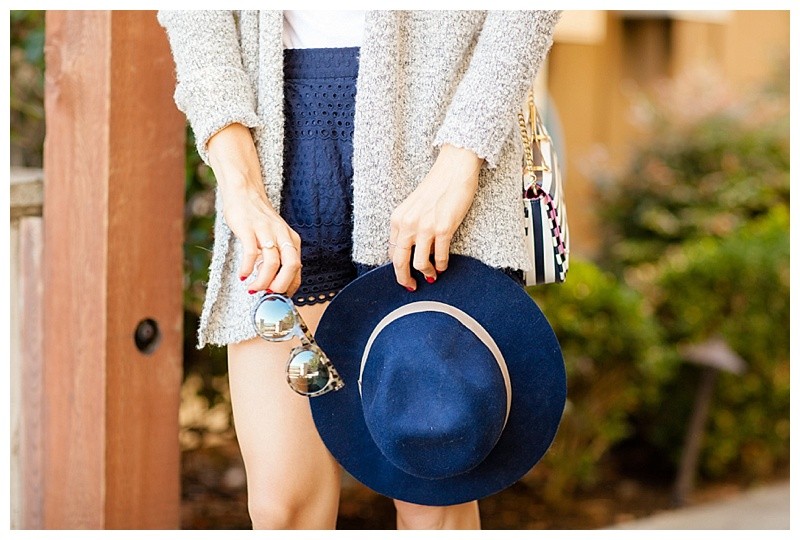 In the transition between summer and fall sometimes I am not ready to let go of my summer items (can any of you ladies relate?!). Since it's only September, the weather is combining temperatures from both summer and fall, so I decided not to choose! I simply combined the two seasons to style this look. Here's how you can to! I am breaking it down into 5 simple steps.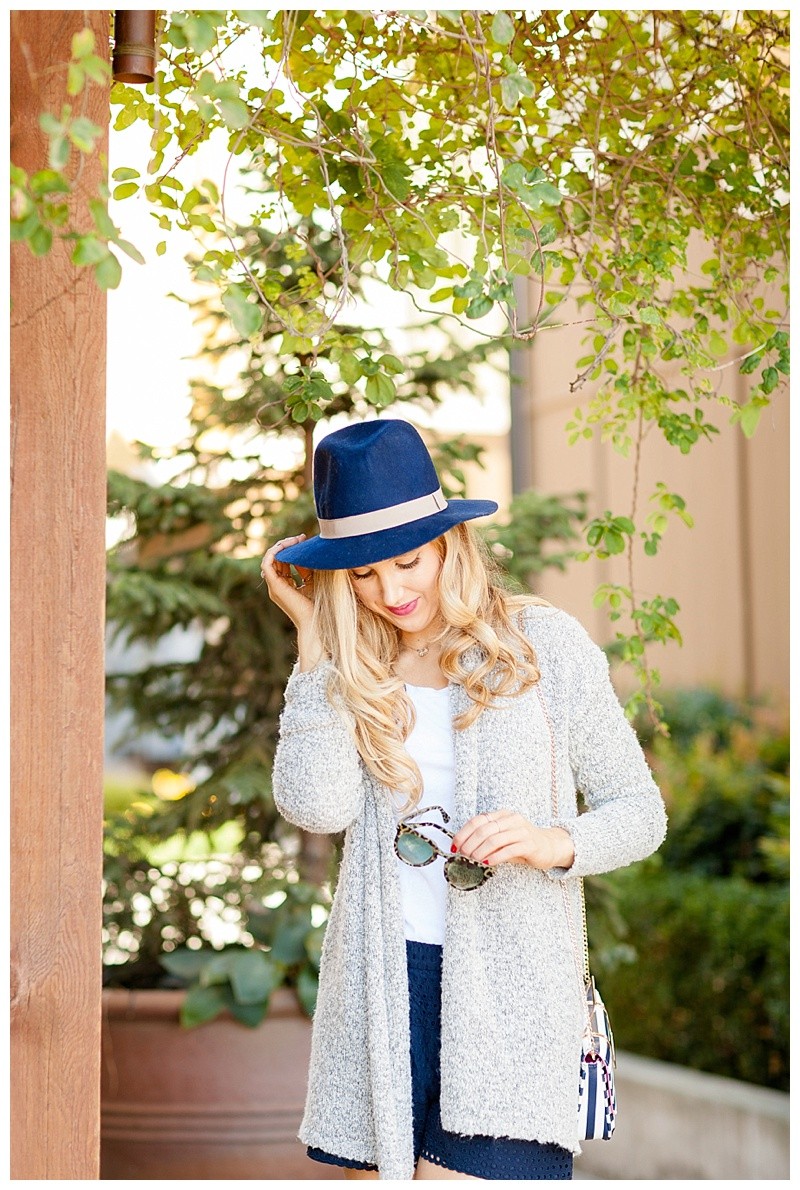 SUMMER PIECES
1. First, you want to choose your favorite pair of high waisted shorts. I recommend jean shorts. I didn't have any of those so I choose a navy pair from J. Crew (#improvising)!
2. Then, pick your favorite camisole or t-shirt. I was going for more of a norm-core look so I wanted everything in this outfit to be simple.  I chose an all white camisole!
3. Tuck this shirt/camisole into your jeans.
FALL PIECES
1. Add a sweater that is slightly chunky in material, or is a bit longer than your shorts. This way your outfit has varying lengths and that instantly makes your outfit more chic! This sweater will not only make you look chic, but will also give you the warmth you need for those cooler days!
2. Choose a wool or felt hat (I LOVE floppy hats), and add your favorite flats for heels.
3 . Finish off your look with a patterned handbag or clutch to breakup the look a little bit!
Thank you so much for stopping by Blush & Camo!