Hello, Gorgeous! Today I'm sharing with you the dress that is appropriate for every season AND how you an style this dress for fall. Let's be honest, there are thousands of dresses out there and the options can sometimes seem overwhelming. The purpose of this post is to share with you a dress you can style for day or night and look appropriate during any season.
This best part about this dress is that it typically is available year round and you don't have to spurge to receive a high quality wardrobe item! Does this sound all to good to be true? I promise, it's not!
Keep reading to find out what dress I am talking about and elevate your style!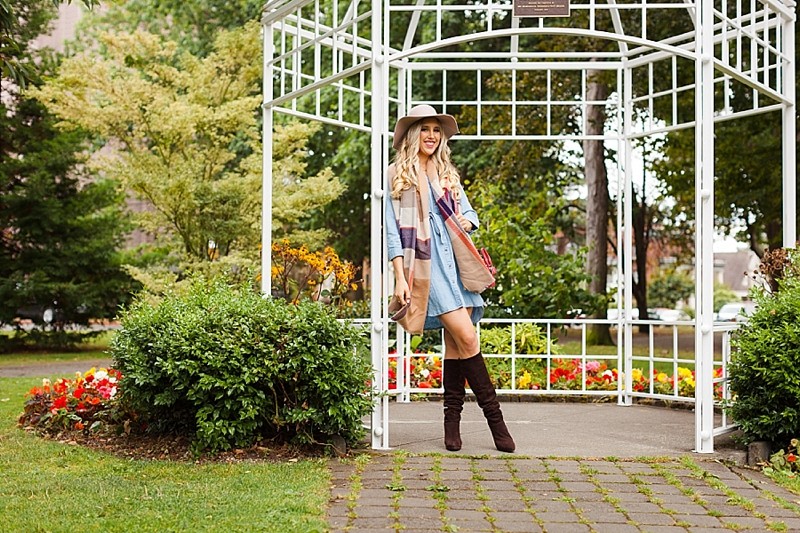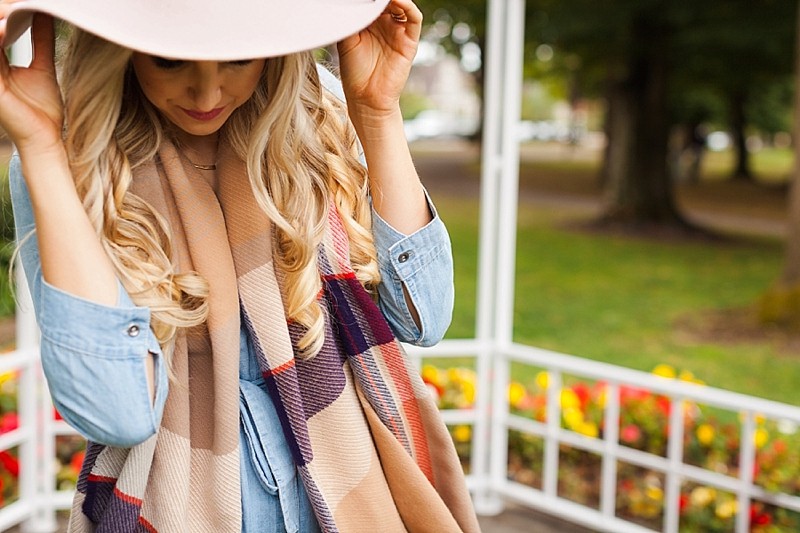 THE 365 DAY DRESS
The dress I am talking about is the denim dress! This dress is considered a wardrobe "classic" for a few reasons:
It's made of denim making the denim dress perfect for any occasion or season.
Your jeans aren't going out of style anytime soon- so why would your denim dress?!
There is a denim dress out there waiting to flatter your specific shape and size! This is not an item that only looks good on certain women. This dress is universally flattering
The reason why this dress is considered a 365 day dress is because the dress is made of denim- just like your jeans. Denim material is considered a "blank slate" in the styling world. The "blank slate" means you have the creative ability to  accessorize the outfit to your personal style! Not many dresses have the ability to do this for every woman out there.
This means not only is this dress tailored to your personal style, but it is also perfect for every season as well! Depending on the weather you can add or take off layers to make your outfit seasonally appropriate!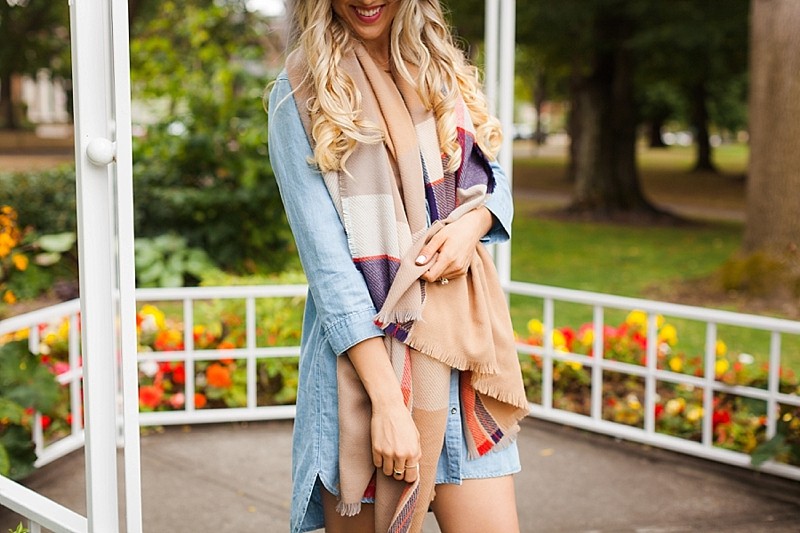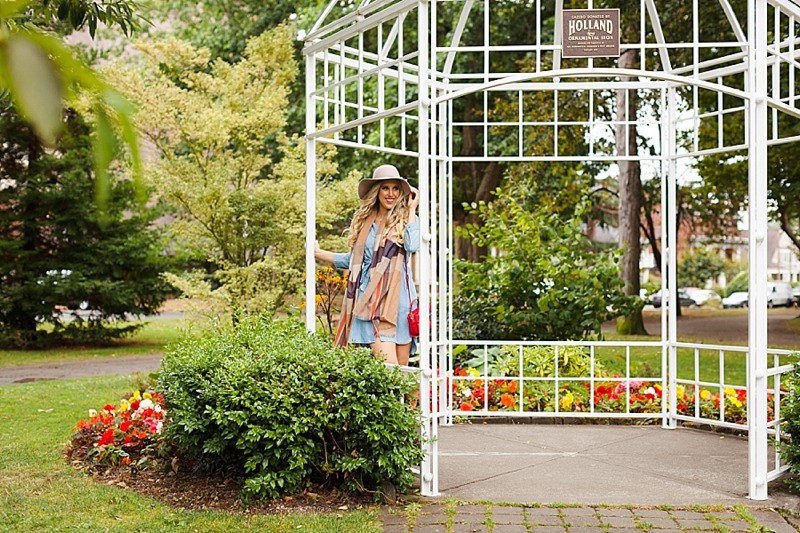 WHAT TO LOOK FOR WHEN PURCHASING A DENIM DRESS
There are a few things to look for when purchasing your denim dress! I totally understand each Blush Babe has their own unique style, so these style tips I am giving are focused more on the wardrobe "classic" category and feel free to start adding your own personal style input while reading!
LOOK AT THE DENIM WASH
The first thing you want to look for is a denim wash. Typically, a dark denim wash gives you more styling flexibility. This is because darker washes are appropriate for day, night, and even the workplace while lighter washes are appropriate only for more for casual occasions.
In today's post I am wearing my lighter wash denim dress since this is definitely more of an off-duty type of look. I am so obsessed with this style dress, and the styling options year round with this item, that I also own a darker wash denim dress for fancier occasions!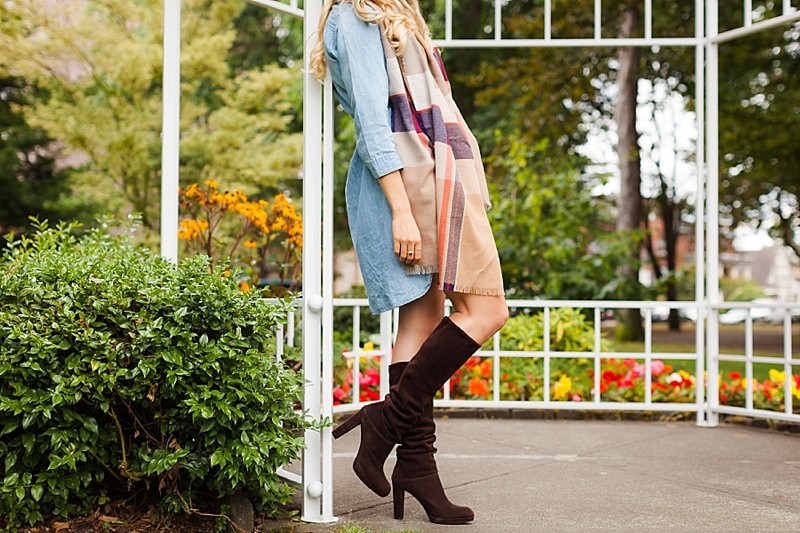 GET A DRESS WITH LONG SLEEVES
To make this dress appropriate for all seasons I highly recommend purchasing a dress (or dresses!) with long sleeves. This is because when it's hotter out during spring/summer you can simply roll up the sleeves. For winter/fall you have the ability to layer your outfit with vests, capes, jackets, ect depending on your personal style.
Long sleeves are crucial to allowing this dress to be worn year round!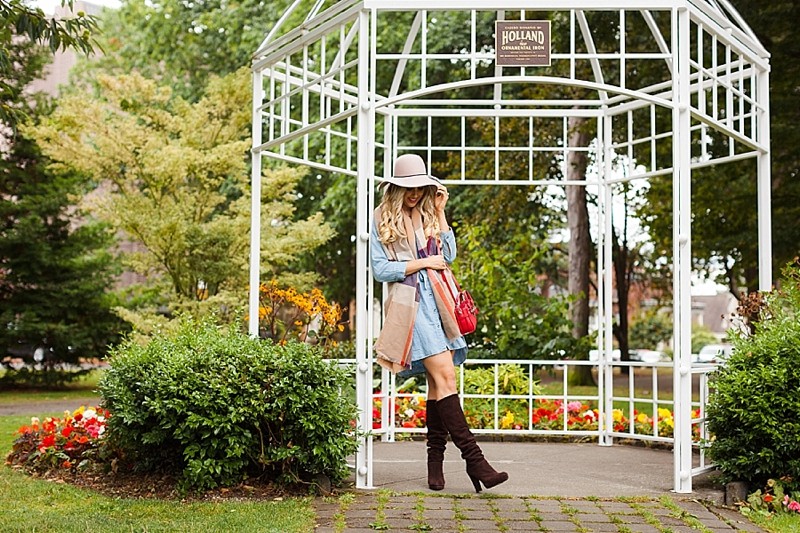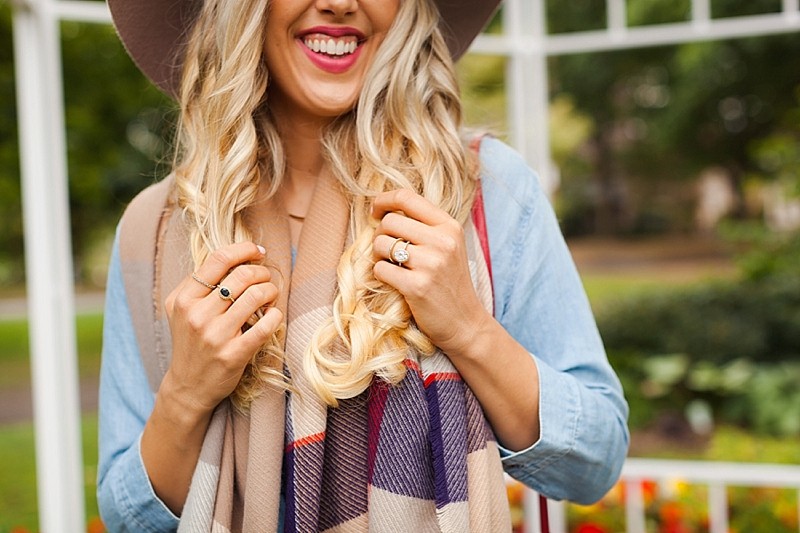 HAVE THE DRESS CUT OFF RIGHT ABOVE THE KNEE
A universally flattering length, and appropriate for all occasions, are dresses that hit right above the knee. Longer dresses usually mean more formal and shorter dresses are typically for more casual settings. The "Switzerland" of dress lengths is right above the knee. This is because you can style your dress for both formal and casual occasions and look appropriate for either event!
These are my top styling tips when looking to purchase a denim dress + why this dress is such a closet staple! I would love to hear what dresses in your closet are closet staples and if you would purchase a denim dress! Hover over my "dress" link un the "SHOP MY POST" to view 8 different dress options for you to buy!
What did you think of today's post? I would love to chat with you in the comments below! Follow me along on Instagram, Pinterest, and Facebook for daily style inspo!
Thank you SO much for stopping by Blush & Camo and I'm sending you so much love!
xx Julianna