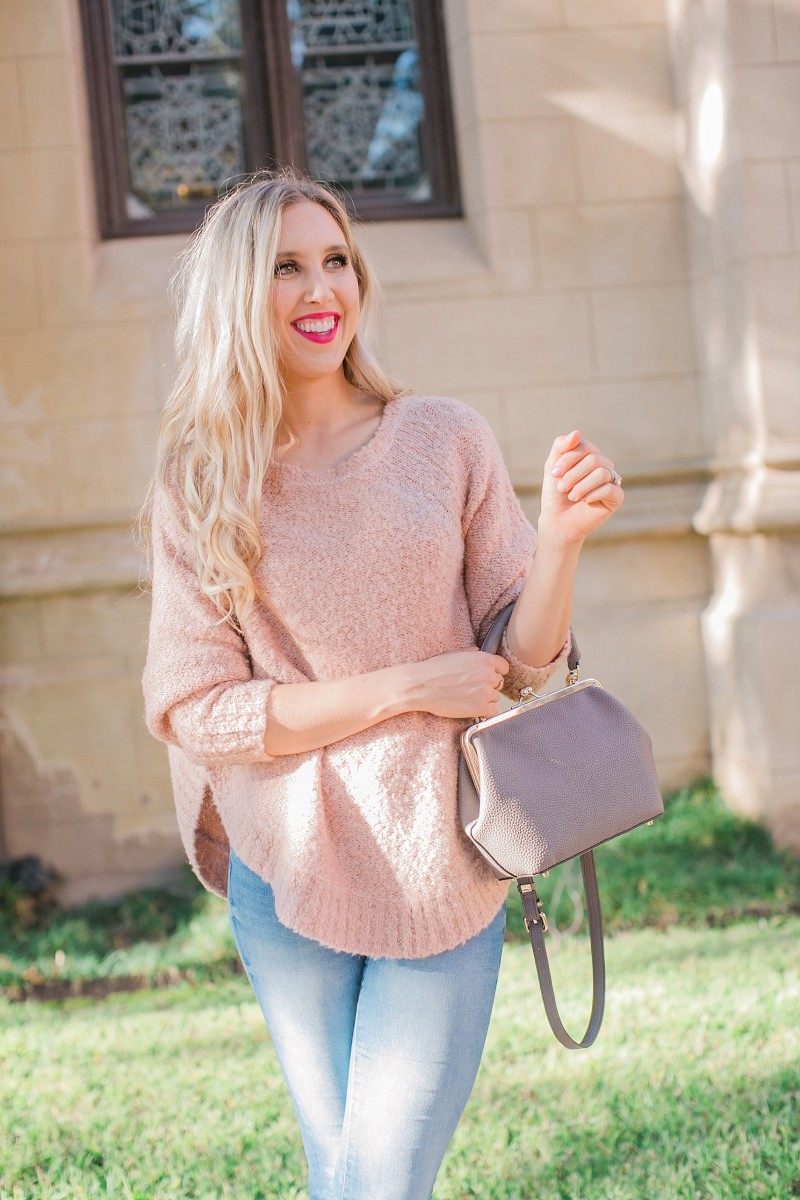 Hello, Gorgeous! Today I'm sharing with you ladies the chic, casual brand you need to know about. Why am I sharing with you ladies this brand? Because I know Blush Babes love to look their best no matter what. This doesn't mean you need to wear a fancy dress 24/7 (I mean, that doesn't sound comfortable at all!). What I mean is, Blush Babes love to look and feel their best no matter what they are wearing and for any occasion.
And let's be honest, when we aren't getting ready for fashion blogging photo shoots, date night, or work we really love wearing comfy, casual, and chic clothing that makes us feel amazing. This brand does just that (oh, and this post is not sponsored. I just found this amazing brand I want all you ladies to know about it!).
This brand is perfect for everyday wear and I promise you're going to look and feel beautiful when you put on this brand's pieces because they are made of the softest material with a serious emphasis on amazing fit. I am currently trying to purchase as many pieces from their collection because I am seriously obsessed.
So what is this brand I am talking about?! Keep reading to find out!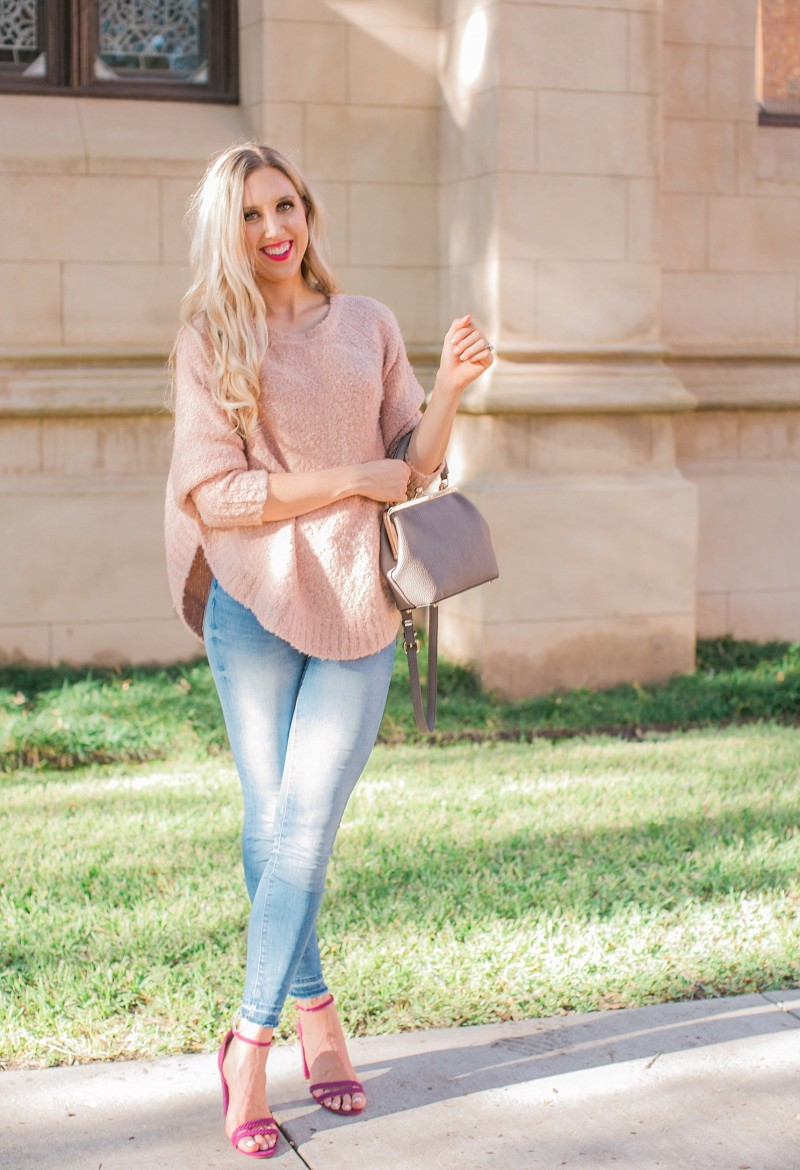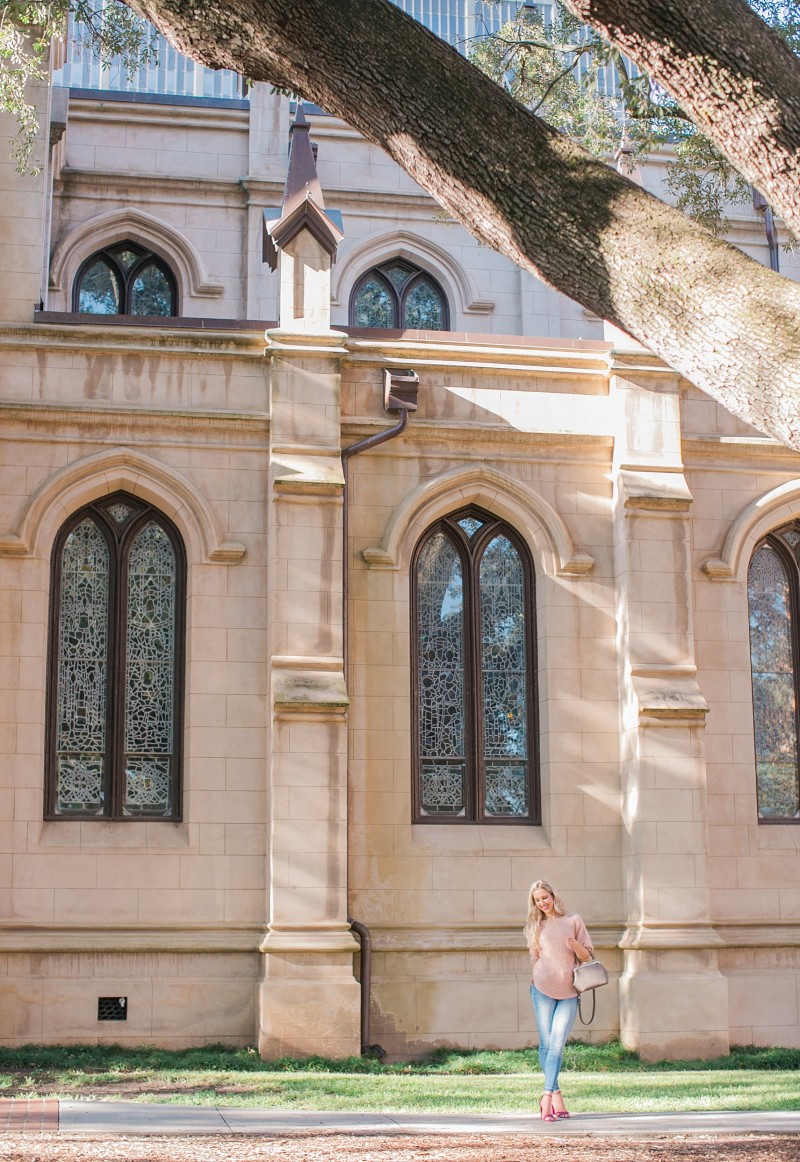 THE BRAND TO PUT ON YOUR RADAR
The brand I am currently swooning over is Lou & Grey! This brand creates timeless pieces for everyday wear and you can style your look to fit your personal style. They have a range of clothing items to choose from to include sweaters, coats, shirts, denim, and bottoms.
I am not exaggerating when I say that I want every single piece. Their collection is filled with soft, cozy material perfect for keeping you warm during the fall and winter season! I did a little research about this brand and this is how Lou & Grey describes their consumers on their website:
"When we designed this collection we had a certain girl in mind. She's a free spirit who floats in and out of every situation with ease. Someone who is aware of her surroundings yet still makes time for daydreaming. When she loves something, she holds onto it forever. She likes to look, listen, touch, feel… and discover. If she stumbles, a smile is never far behind. She's a beautiful mix of contradictions."
I love this description of the women they design their line for and all their pieces fit perfectly into this statement.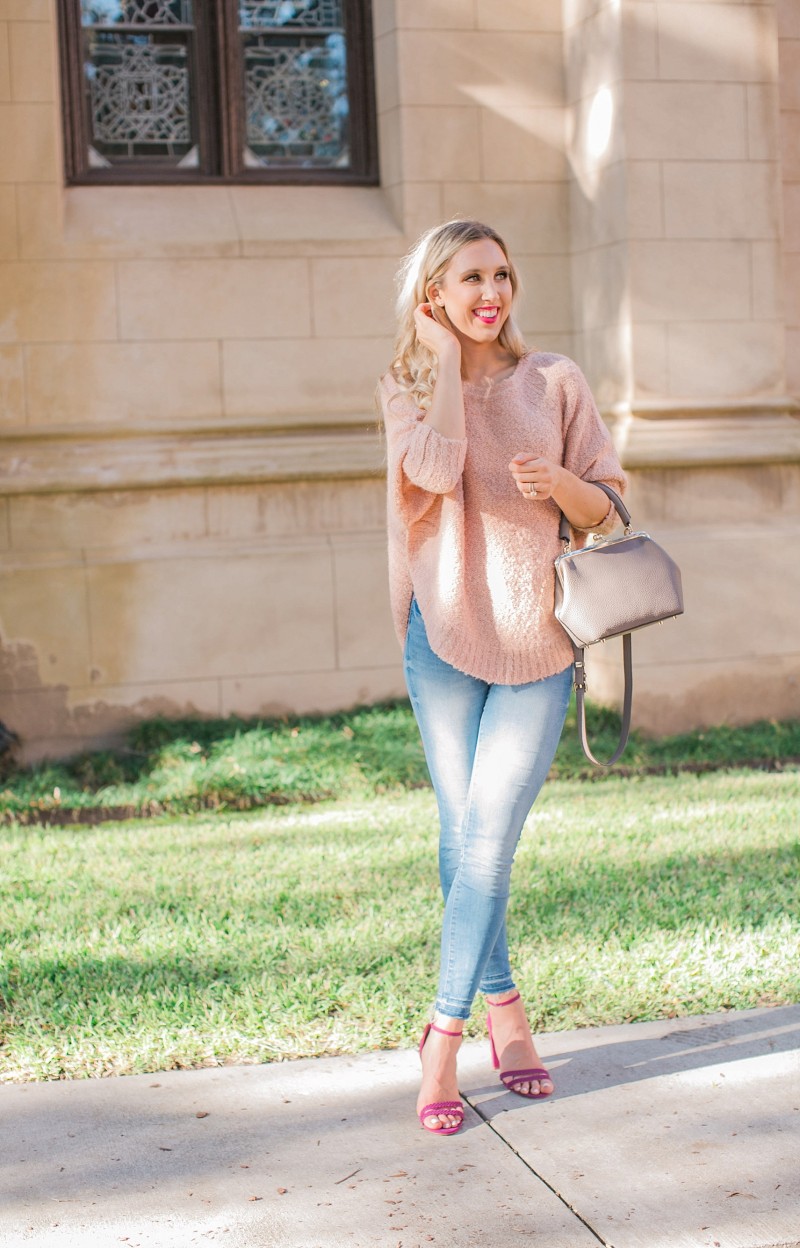 HOW TO STYLE THEIR PIECES 
Another aspect I truly love about this brand is there are no right or wrong ways to style their pieces (#HECKyes!) so the options are limitless! Since Lou & Grey's pieces are so timeless you can style these items any way you like. Your personal style can really shine through with this brand. I love the idea of adding trendier pieces such as a bomber jacket with a cozy sweater or adding a pair of frayed skinny jeans with an oversized Lou & Grey shirt. The key to styling these pieces for everyday use is accessorizing with pieces that you love and truly represent your style!
This brand is for every Blush Babe reader and down below I've linked the sweater I'm wearing in today's post and other items I am currently swooning over!
What did you think of today's post? I would love to chat with you in the comments below! Follow me along on Instagram, Pinterest, and Facebook for daily style inspo!
Thank you SO much for stopping by Blush & Camo!
xx Julianna
SHOP MY POST