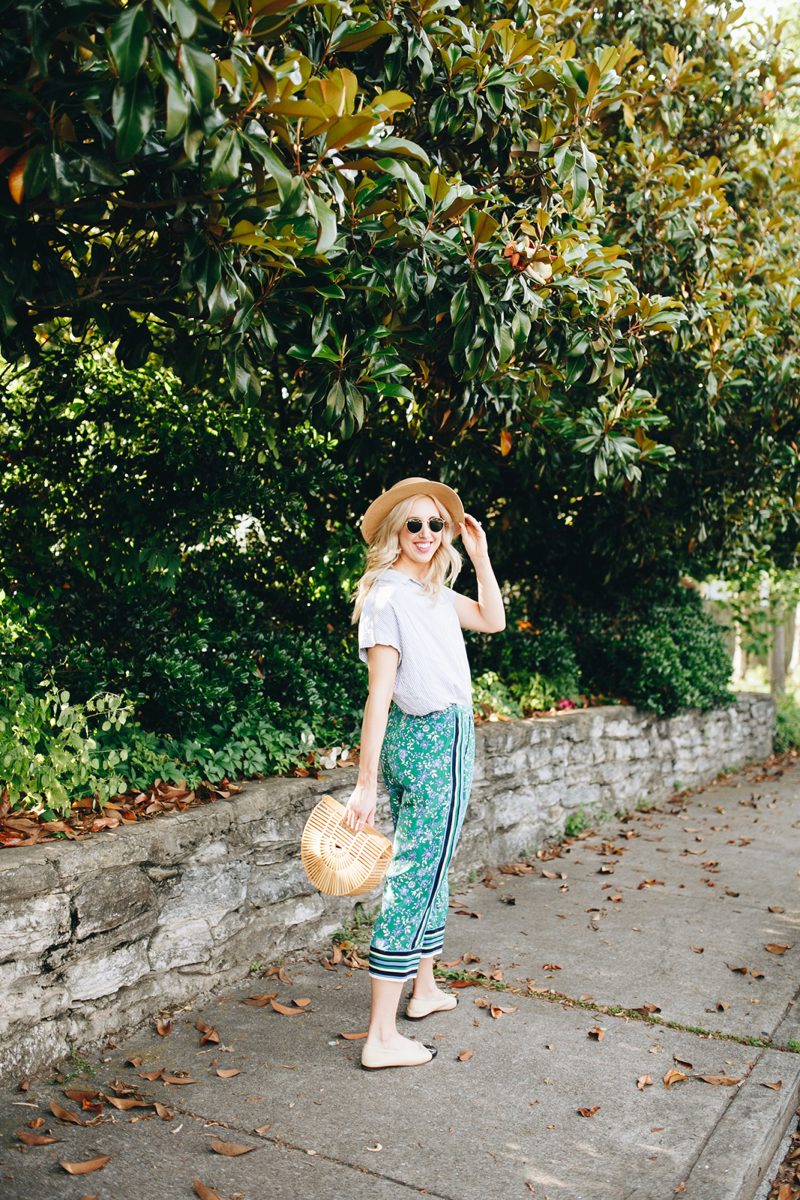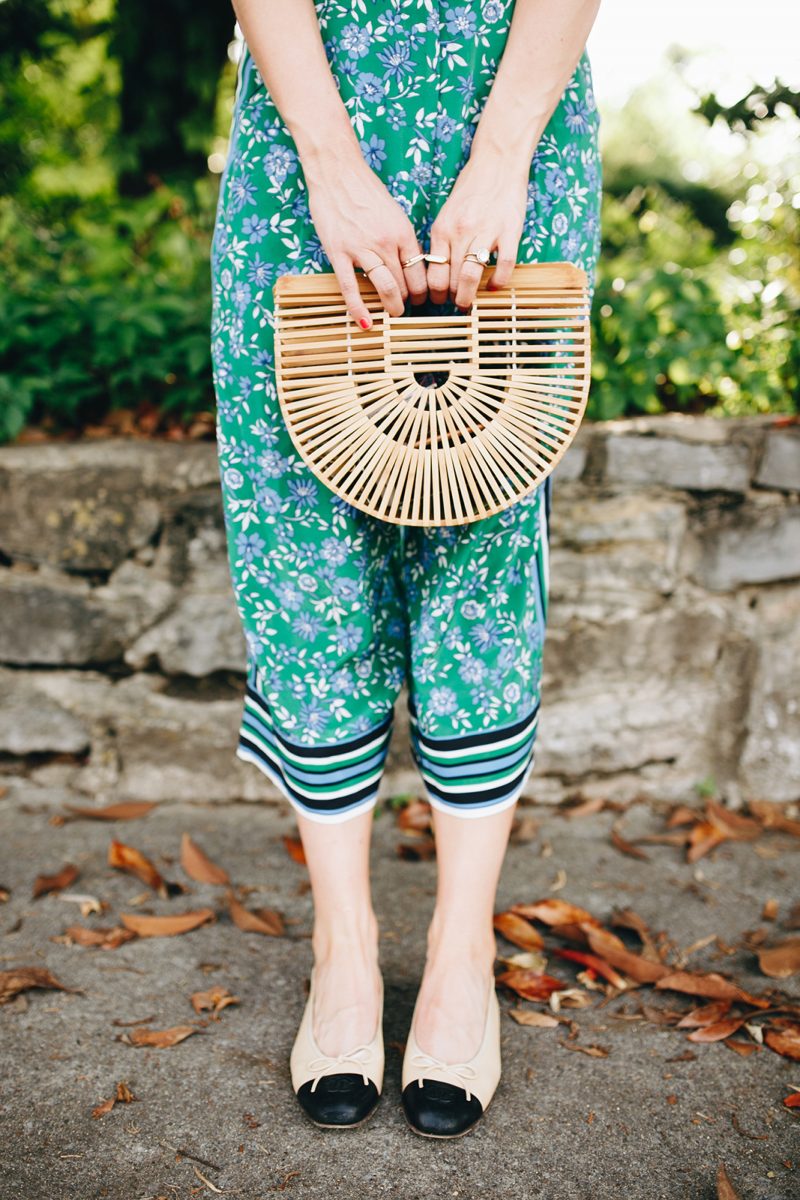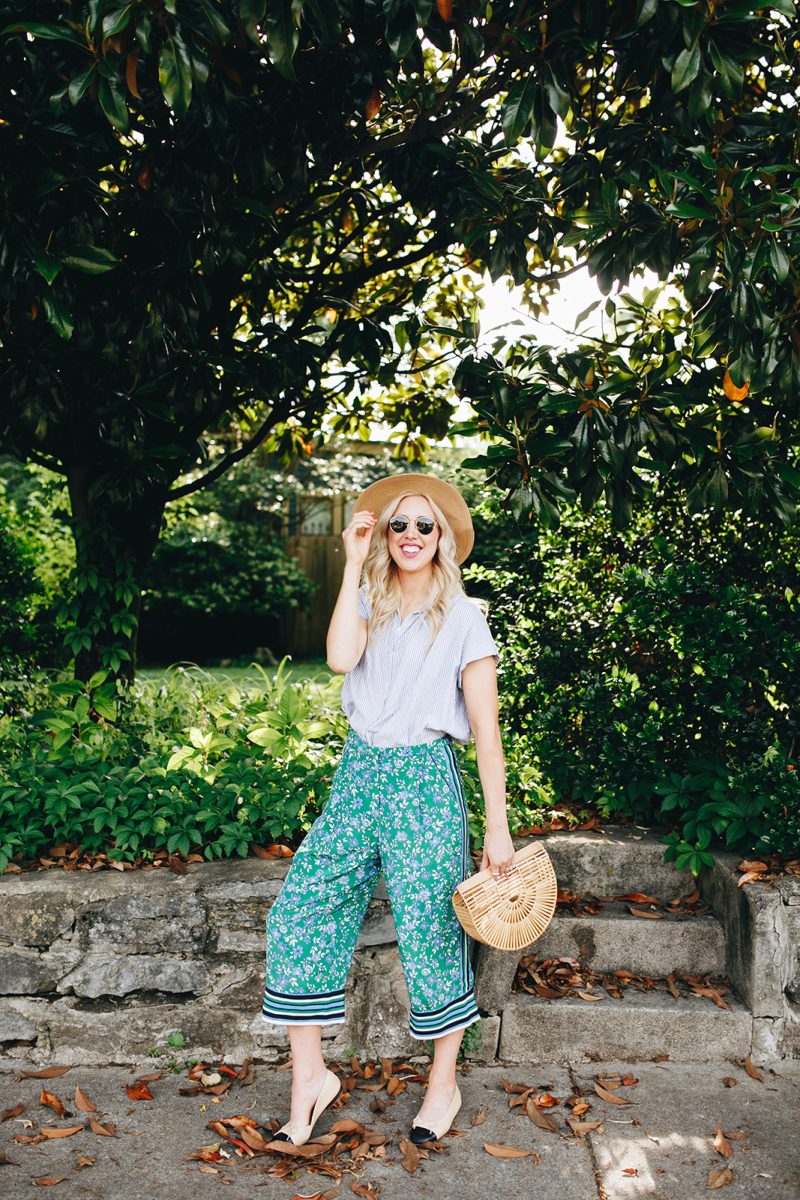 Welcome back to B&C! Today I'm sharing the two patterns that, when mixed, will always look chic. Seriously, always. If you haven't guessed it already the two patterns I'm talking about are floral print and stripes. This is a timeless combination that look chic, put together, and effortless. One of my favorite aspects of these two patterns are mixing this is appropriate for work and on the weekends! Plus, you can dress both of these patterns up or down so mixing your work wear with your weekend wardrobe is encouraged.
This pattern mixing looks best when you keep the color families the same. What I mean by this is when you are pattern mixing it's best to mix and match patterns that are all cool toned, or vice versa, all warm toned. This way your eye isn't competing with colors to look at- just patterns!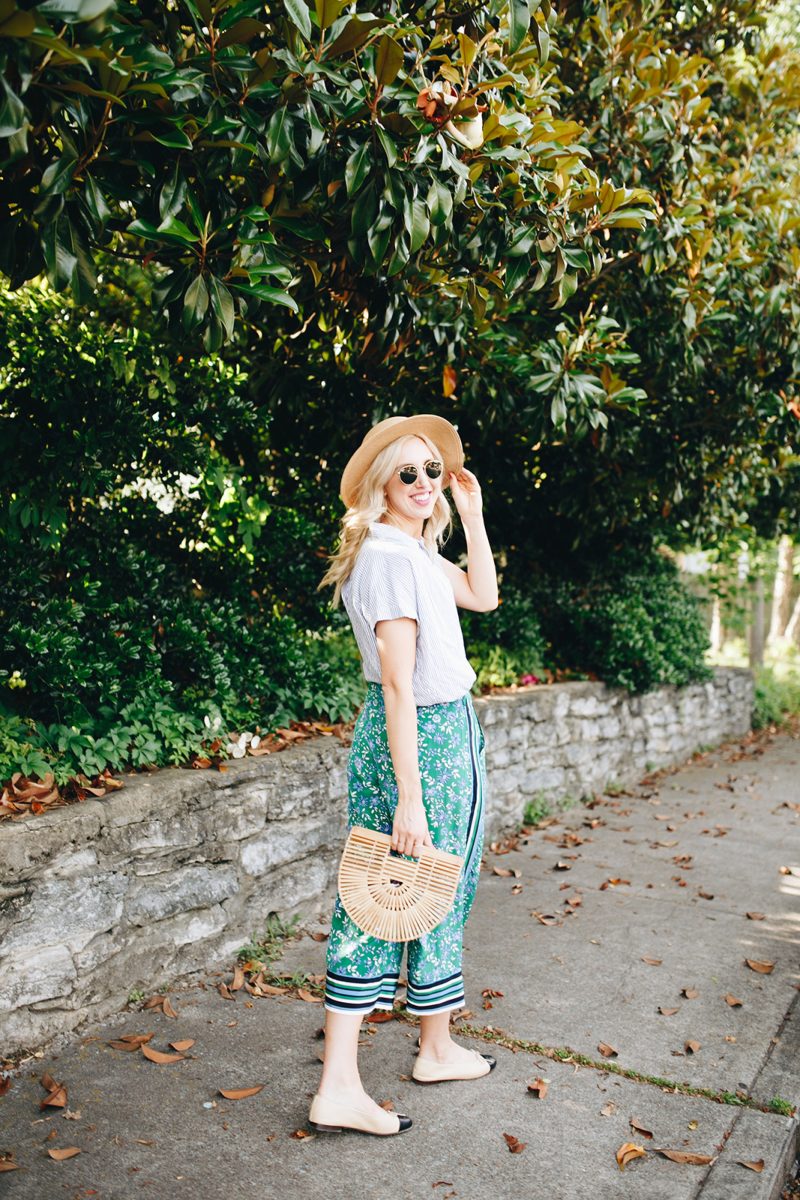 I also recommend keeping the accessories to a minimum or subtle due to how attention grabbing mixing these two prints are!
I actually wore these culottes to work and got so many compliment on them! They already combine the floral print with the stripes, but I added an additional striped pattern with my top.
My top is from Madewell and runs large, so depending on how you want this top to fit I highly recommend sizing down (if you want a smaller fit!) or keeping the size your normally buy which will give you an oversized look. I went with my typical size (medium) and on the days when I want my look to be more sophisticated I simply tuck my top into my bottoms like I did in today's blog post!
What do you think of mixing striped prints and floral patterns together? I would love to hear what you think in the comments below!
Thank you for stopping by Blush & Camo!
xx Julianna
SHOP MY LOOK