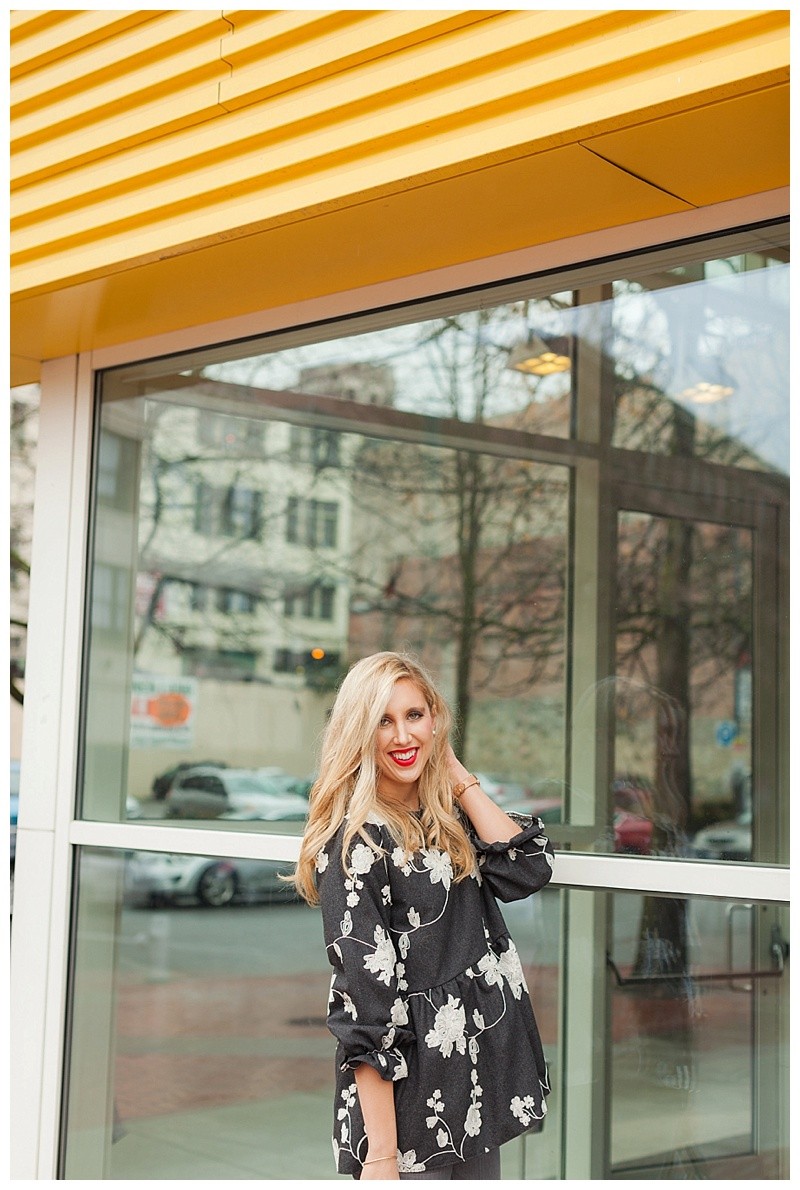 Hello Gorgeous! Today I'm sharing with you why you should try out the latest trend- a monochromatic outfit! This one toned trend is popping up everywhere from hollywood stars to the most well known fashion bloggers! If this isn't reason enough to wear a monochromatic look keep reading to for 3 reasons you totally should!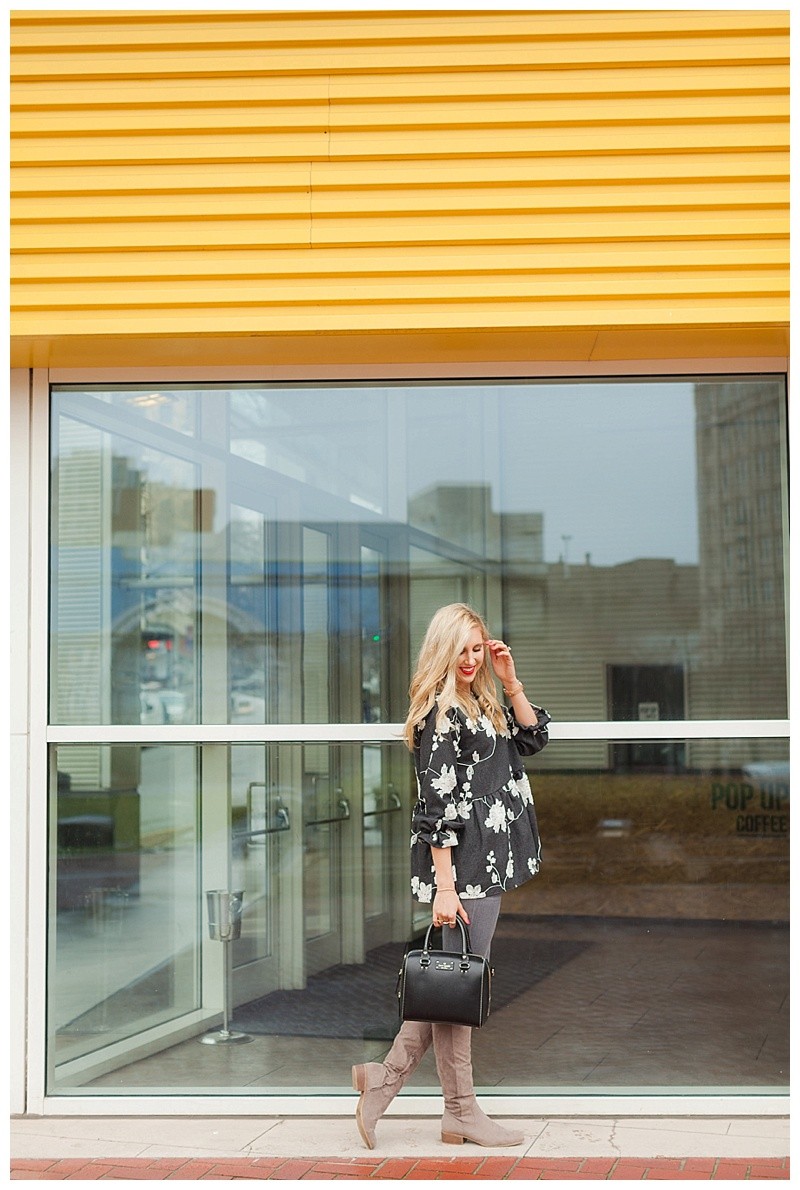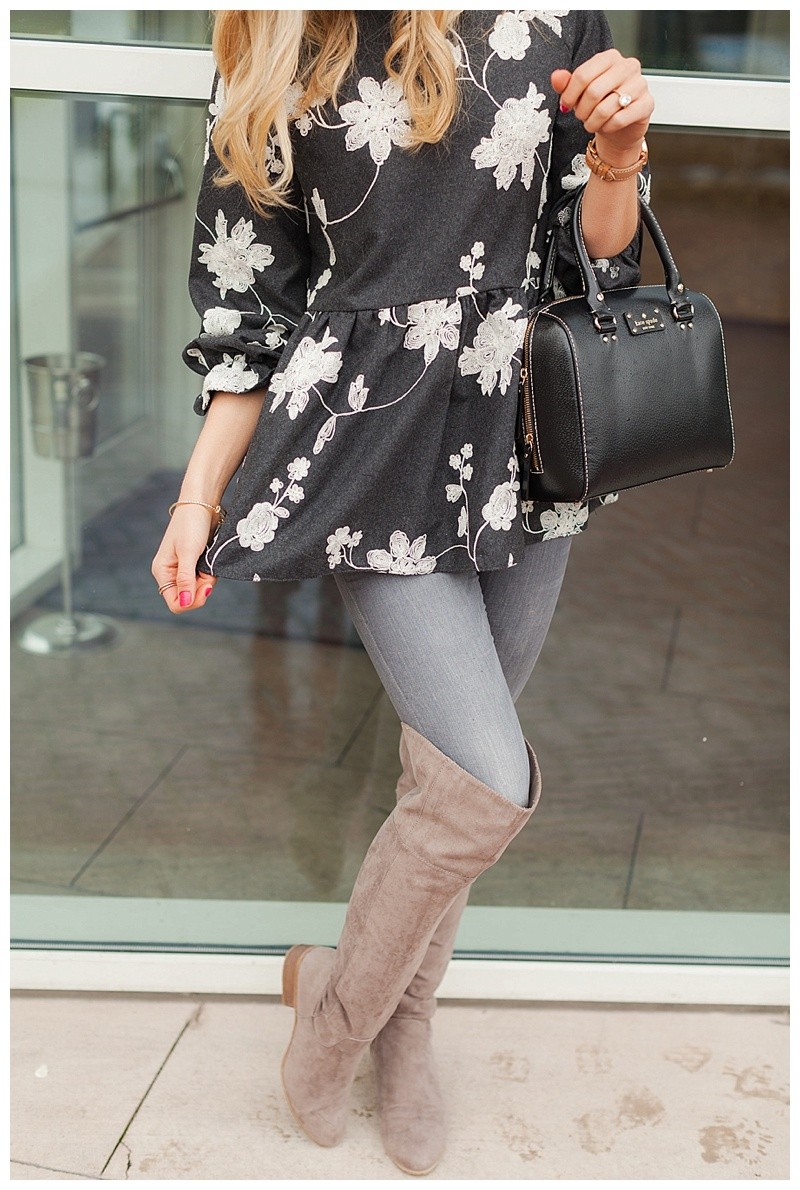 THIS TREND IS UBER CHIC
The monochromatic look is extremely chic and fashion forward. The most chic combinations are usually in neutral tones to include grey, white, black, or camel.
An all neutral look is so chic because these neutral tones are very luxe and look absolutely amazing when worn in an overall look!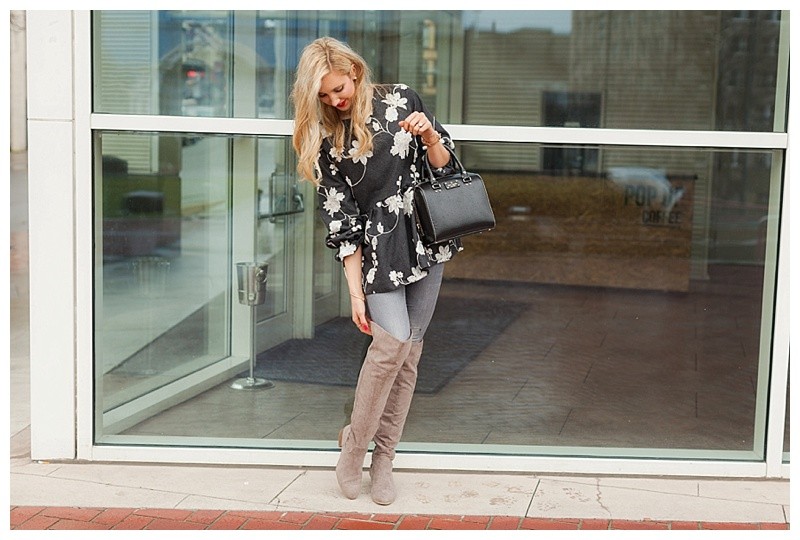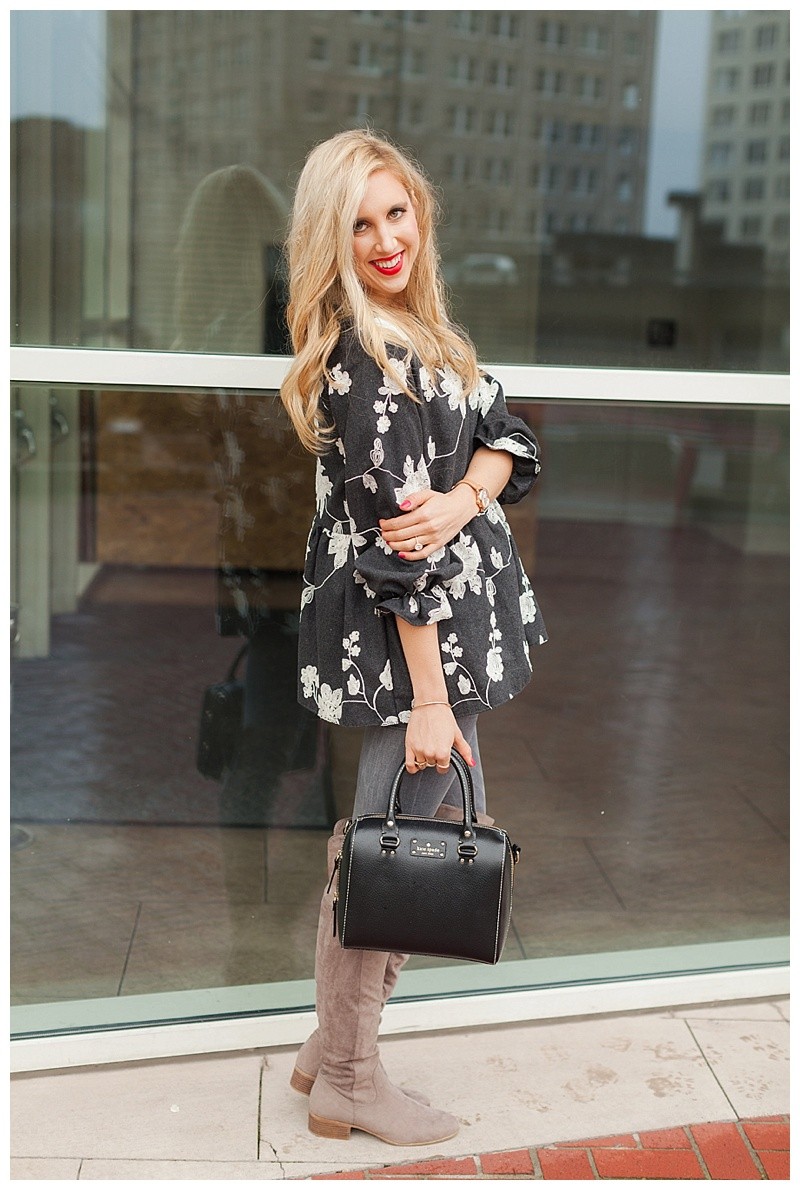 THIS TREND LOOKS EXPENSIVE WITHOUT HAVING TO SPEND LOTS OF MONEY
This trend is fashion freindly for all budget types! It doesn't take hundreds (or even thousands of dollars) to make a monochromatic outfit look expensive! You can shop anywhere from Forever21 to name brand designers to find the perfect pieces to style.
For example, I actually found this top while I was at a consignment store! When I pair this top with all over grey, the outfit automatically looks more luxe and expensive- when in reality I paid less than $20 for this top! It's what I like to call "fashion magic"!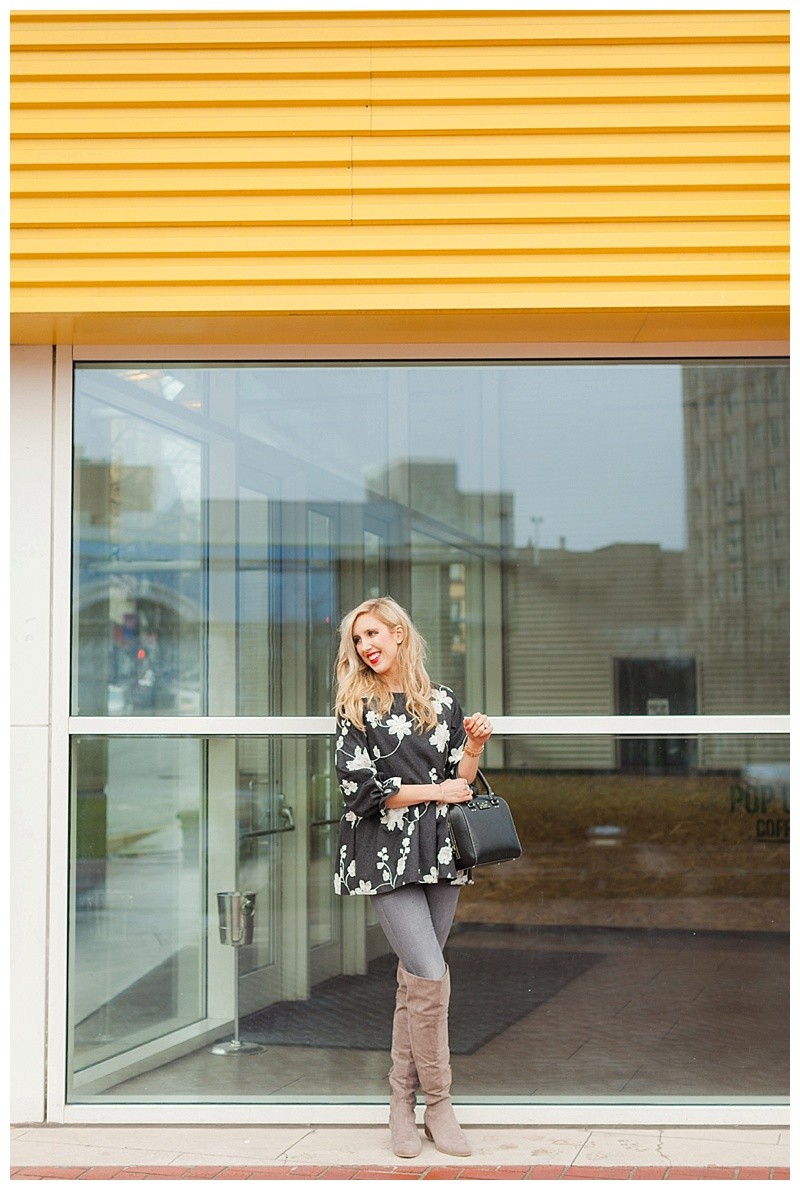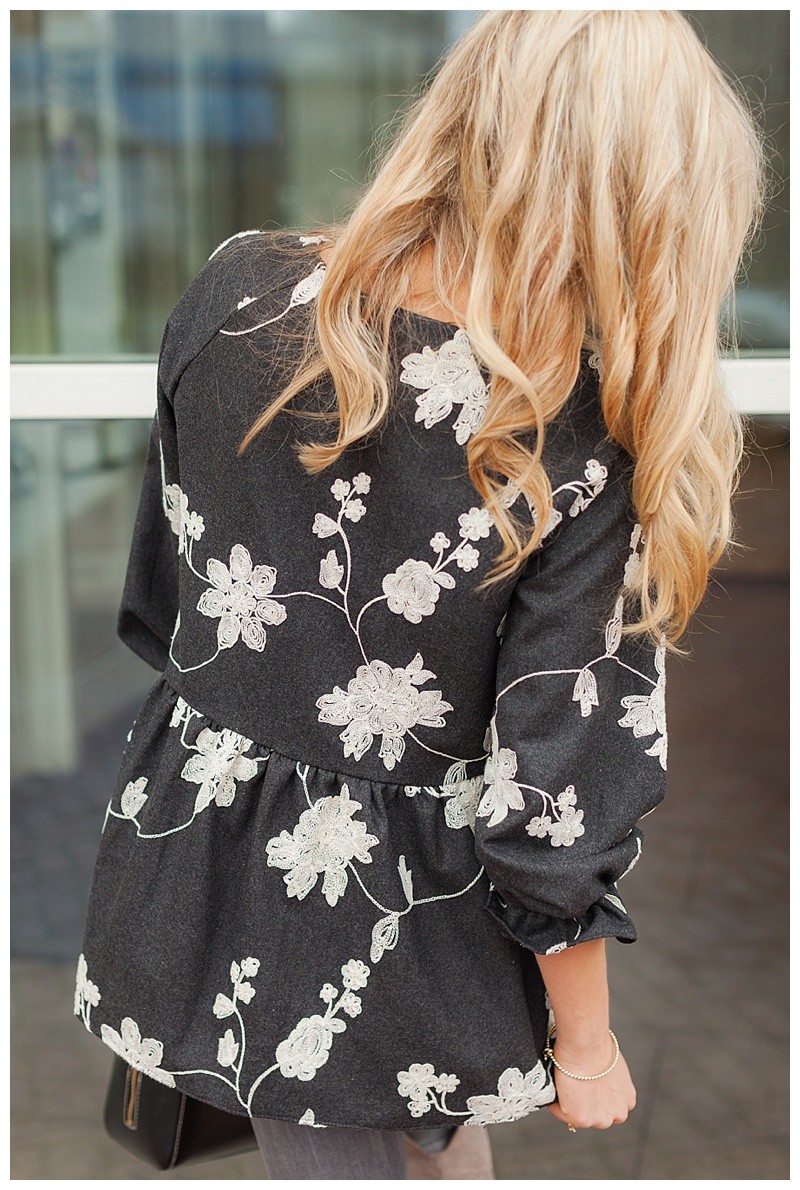 PLAY WITH PRINTS
One of the best parts about this trend is you can mix prints! No need to worry about a print not matching your overall look because you are essentially wearing a blank slate to work with!
I recommend adding a print in your top or handbag which can break the monochromatic look up a bit. 🙂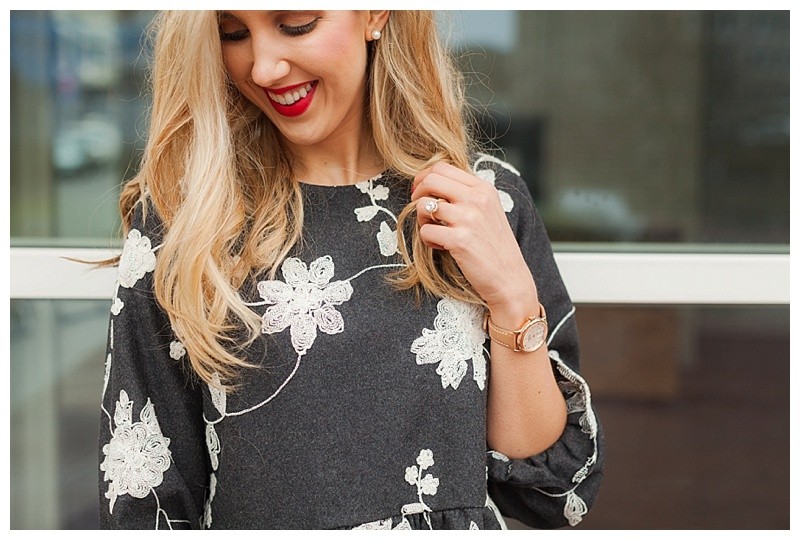 Have I convinced you to try out this trend?! I would love to hear from you in the comments below! Don't forget to follow me along on Instagram (@julianna_claire) for daily #styleinspo!
Thank you so much for stopping by Blush & Camo!
xx Julianna
SHOP MY LOOK