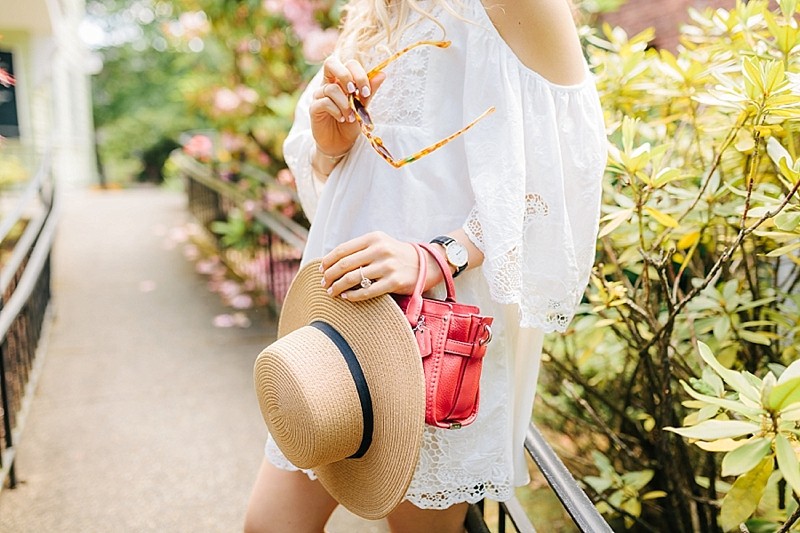 Hello, Gorgeous! The Blush Babe community is amazing in supporting one another and always writing sweet comments. One of the comments I get (and I love you ladies for it!) is "I love your style!". There are SO many amazing bloggers out there with amazing style and I thought it would be fun to give you ladies some insight on the person I give all the credit to for developing my style!
That person is (drum roll please!)…. MY MOM! The ironic part about all of this is my mom is not super into fashion and style the way I am (I'm pretty sure I take my obsession to the next level!). She is a Chaplain at a hospital and specializes in the children's wing. She goes around visiting the children everyday with her therapy dog Kayla!
Not exactly who you would assume to be a my fashion mentor, but she totally is. These are the four main lessons my mom taught me about fashion that I still think about to this day! #Momsknowbest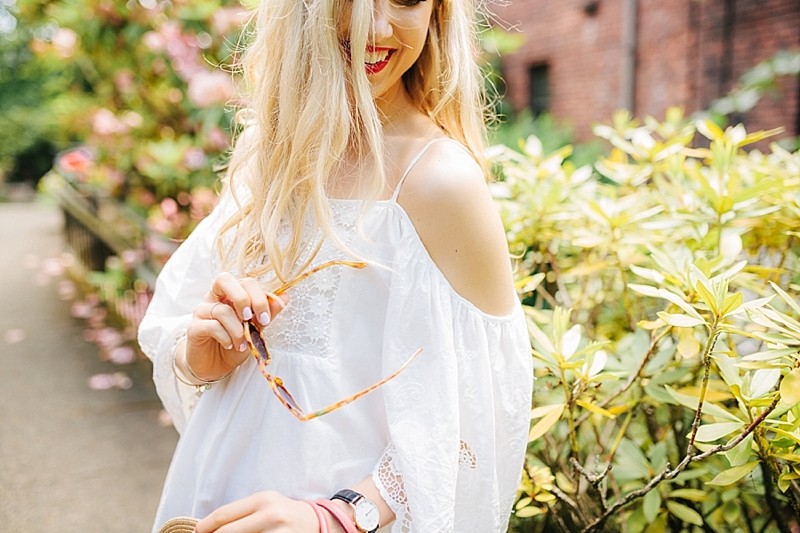 DON'T FOLLOW A TREND JUST BECAUSE EVERY ONE ELSE IS
Growing up I always wanted to wear all the latest trends (even if they didn't look good on me!) and would always beg her to take me shopping so I could always have the latest and greatest in my closet.
One day, when I was trying on a ridiculous trend, my mom asked me why I wanted to wear this trend so badly. I thought, well that's a stupid question. It's because everyone else is wearing it.
She asked me if I felt confident in what I was wearing (I clearly wasn't, and was fidgeting the whole time because I was about to have a wardrobe malfuntion) and I told her no.
My mom went on to explain to me that there are tons of trends out there and they are constantly changing. I didn't need to try, wear, or own every single one of them. She told me to find that trends that work for me and rock it.
At the time (I think I was in my early teens) this was mind blowing! Not wear all the trends?! No way. If I didn't wear all the trends then I wasn't going to fit in. Looking back now my mom was totally right, and this is a fashion philiosophy that I stand by and I've laid it out here for your Blush Babes to read!
FASHION TREND ADVICE (learned from my mom!)
Every season new trends come along and when you see them usually you're going to fall into one of these three categories:
1.) OMG! This trend is so cute and I can't wait to start incorporating this trend into all my looks!
2.) This trend is super cute, but I don't think I can pull it off.
3.) Why is this even a trend? I will never wear this!
Since there are so many trends going on at the same time you aren't required to like them all. So, if you fall into category #3 then don't try the trend. There are many more trends for you to style!
If you fall into category #1 you are probably in your car right now headed to the mall so you can start wearing the trend. #reallife
However, if you fall into category #2 and you love the trend but you don't THINK you can pull it off- GO FOR IT! It doesn't cost anything to go to a store to try on a certain clothing item. You may be pleasantly surprised.
Best case scenario? You totally love the trend and it looks amazing on you. You're going to wonder why you doubted yourself in the first place.
Worst case scenerio? You were right and this trend doesn't flatter your body the way you want it to. You now know to stay away from this particular item.
The important take away is that you stepped out of your fashion comfort zone to try this trend. Regardless if you look amazing or not it's a #fashionwin because you're going to learn something from the experience no matter what!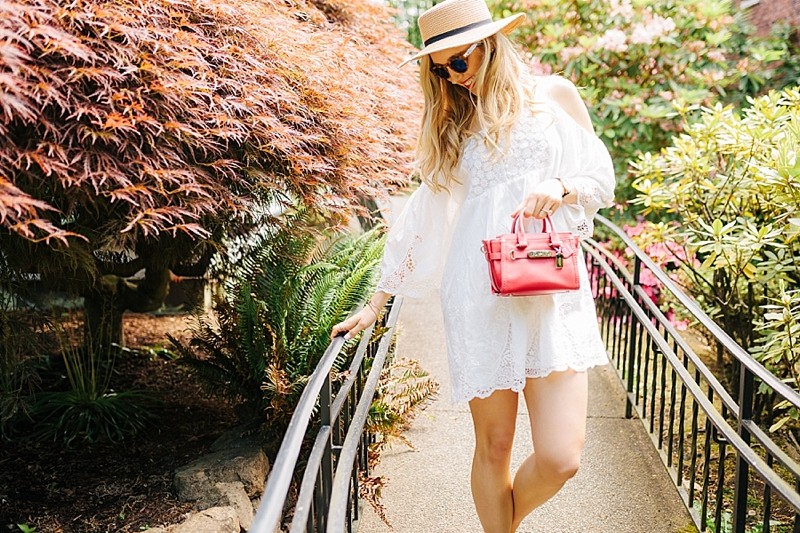 WHY FIT IN WHEN YOU COULD STAND OUT
When I was in high school all I wanted to wear was Abecrombie & Fitch and Hollister (anyone else with me?!). My mom HATED these stores. Like- with a passion. She never wanted to take me shopping there and finally one day out of frustration I asked her, "What do you have against these stores?".
The answer my mom gave made me stop and think. She said, "I have nothing against these stores, but when you shop there you start to look like everyone else. Why do you want to look like everyone else when you could look like yourself?"
I didn't know what to say to this question. Honestly, I needed to think about this answer. At the end of the day I DID want to look like myself, and not like everybody else. It was at that moment when I decided to start developing my own sense of style and making decisions on what I liked, not based off of what was popular.
My mom did let me buy one piece of clothing from Aercrombie and Hollister each school year, but by the time I was a senior in high school I realized I didn't really like their stuff anymore, and I was just wearing it because I thought I was supposed to. I had started the journey of developing my style and those clothes didn't match my personal style anymore!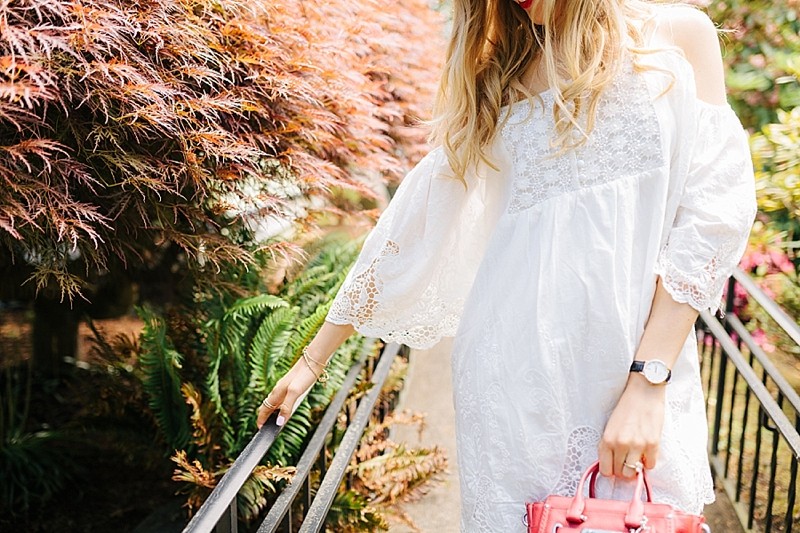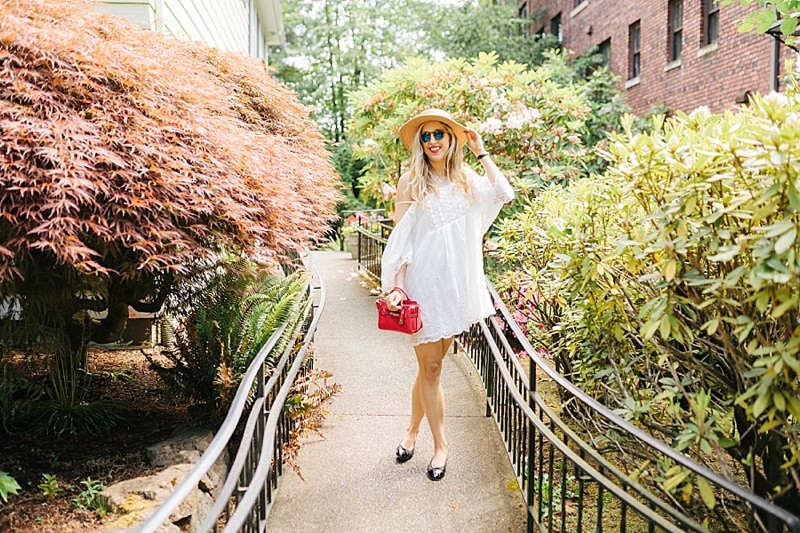 MIX HIGH AND LOW PIECES
One day when my mom and I were shopping together I was going around the store and picking out all these brand name items for my mom to buy. My mom looked at me and said "Julianna, you never want to have an outfit that is totally brand name. You want to mix higher end and lower end pieces together. When you do that you look totally chic."
I had no idea what chic meant at the time (again, I was in my early teens), and not wearing all brand names was a mind blowing concept! I had thought that the more brands you wore the better you looked. My mom taught me that mixing and matching is the best way to go and I continue to use this fashion philosophy to this day!
In today's post I am wearing a $20 dress from ASOS with a pair of Chanel flats!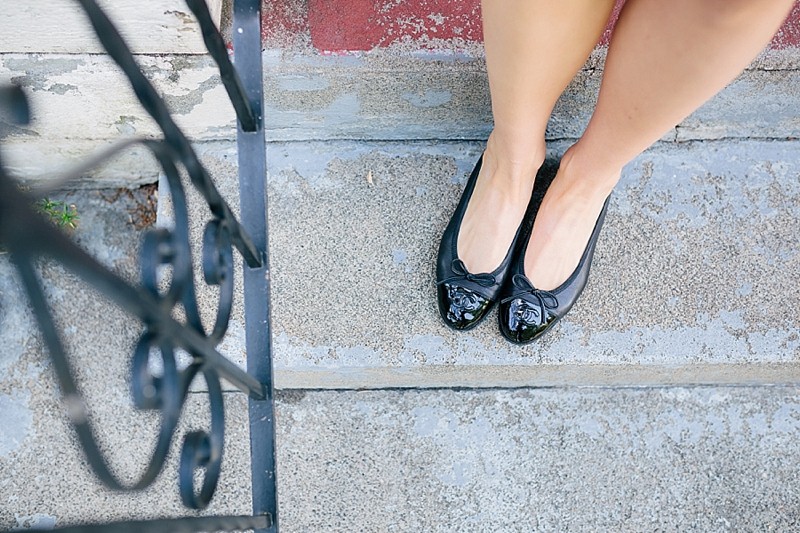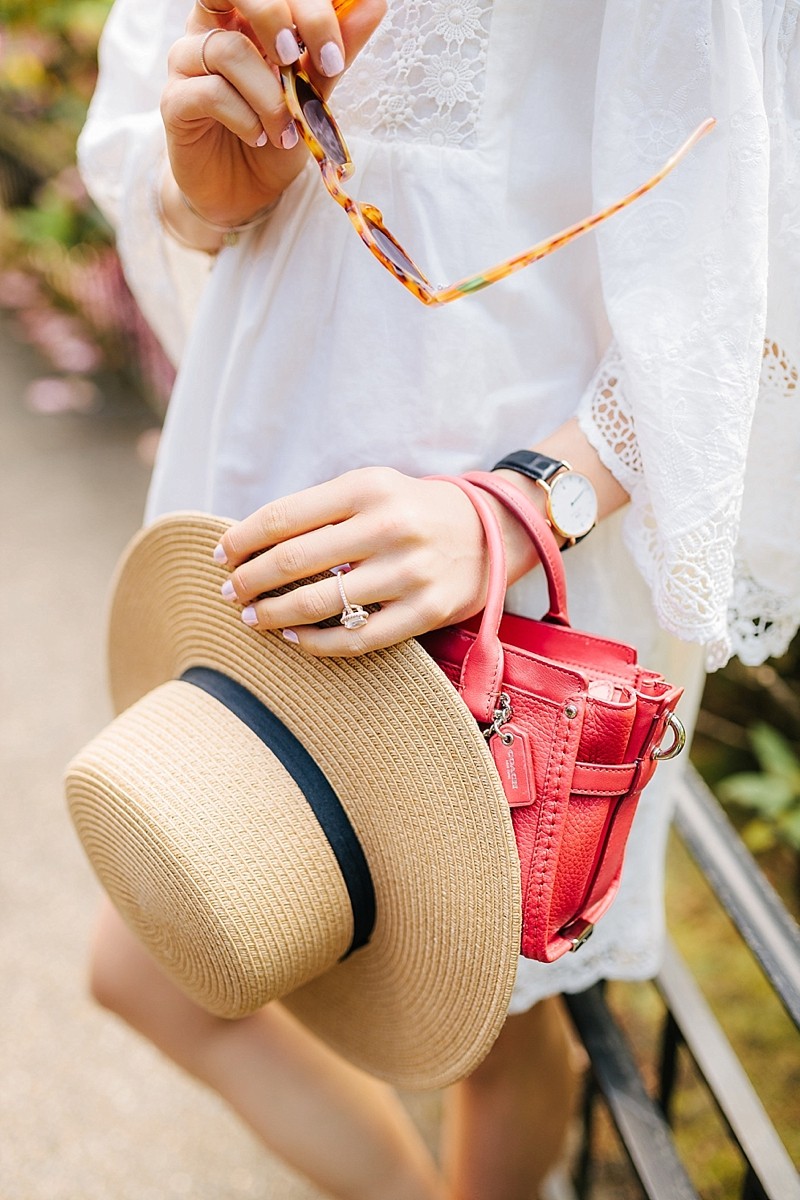 FASHION IS WHAT YOU BUY, STYLE IS WHAT YOU DO WITH IT 
Growing up I always thought that when you bought an item from the store that was the way you were supposed to wear it (I was a very logical kid!). Tennis shoes were for running around and playing- not paired with dresses; Sweaters could not be layered or accessorized, ect.
One day my mom told me that fashion is what you buy, but style is what you do with it! Again, my mom blew my mind with this concept and I continue to use this style tip to this day! You can see some of my more creative style posts where I take an item an transform it into a completely different item:
These posts were all possible because of the style lesson my mom gave me many years ago!
My mom may never be a fashion editor at a glossy magazine, or wear designer items on a daily basis, but she is the woman who gave me my sense of style and helped develop my love of fashion at a very early age. I cannot thank her enough:).
I would love to hear from you Blush Babes who helped you develop your sense of style or your passion for fashion (yepp, that totally rhyms!). I always answer comments and hearing from you ladies makes my day! Or, better yet, send me an email:)! I ALWAYS reply to Blush Babes emails.