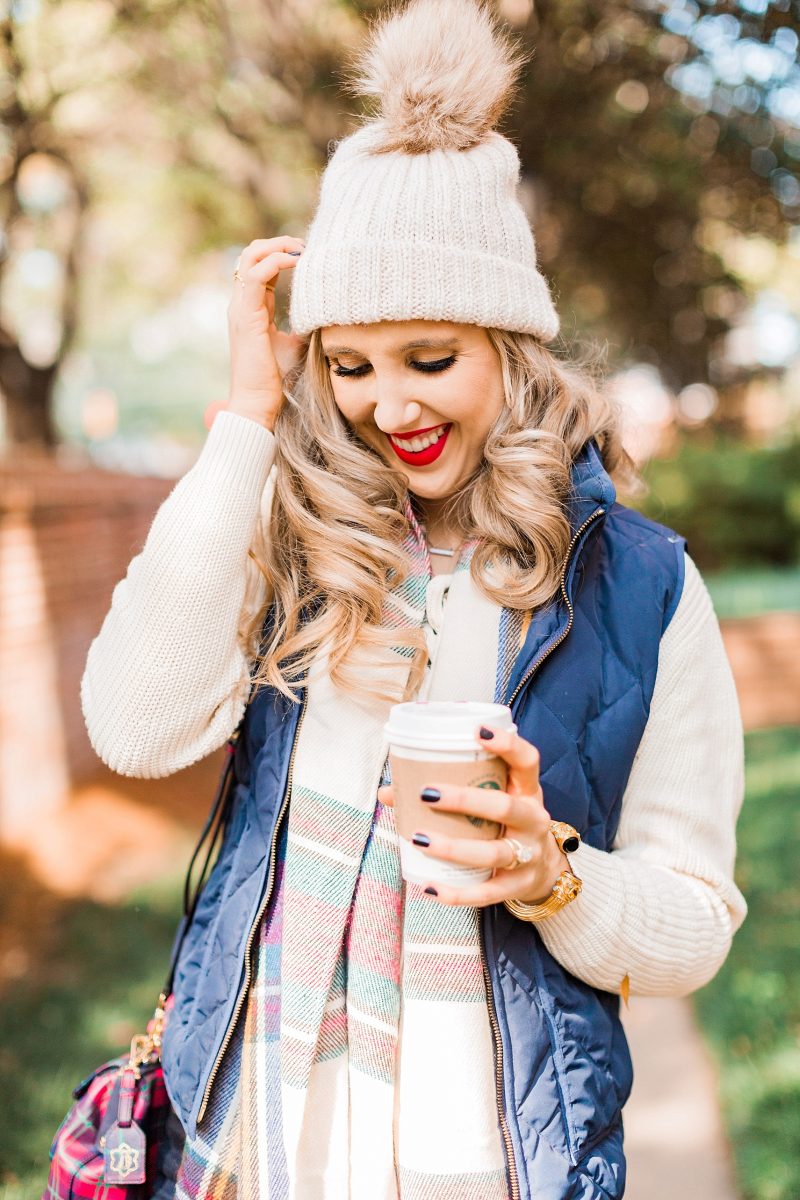 Hello, Gorgeous! During winter and the holiday season the spotlight is on one pattern: plaid. This pattern is a winter staple and can be found on any- let me repeat that- ANY item of clothing. The best part about this pattern is no matter what item your personal style calls you to purchase feel free to splurge away (especially with all these amazing sales going on!) because you can wear this item till' death do you part. Feel free to say vows to all your plaid pieces because it's going to be a lifelong relationship.
Ok, I'm exaggerating just a tiny bit, but you totally get my point. I firmly believe that you should own a plaid patterned item of just about everything because then you are set for the entire holiday season! I'm slowly adding more plaid pieces to my closet each season and this year I added this adorable Draper James handbag which I pair with everything!
There are a few style tips when wearing plaid so keep reading to elevate your style this season!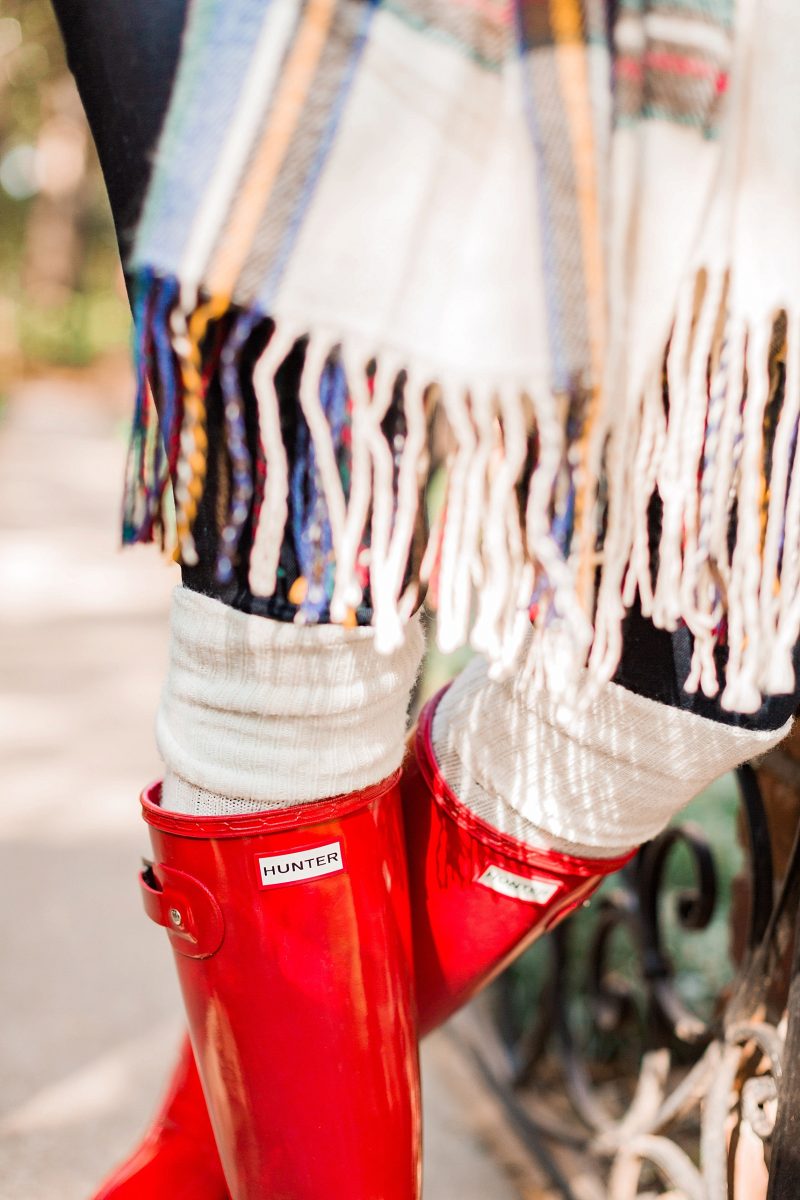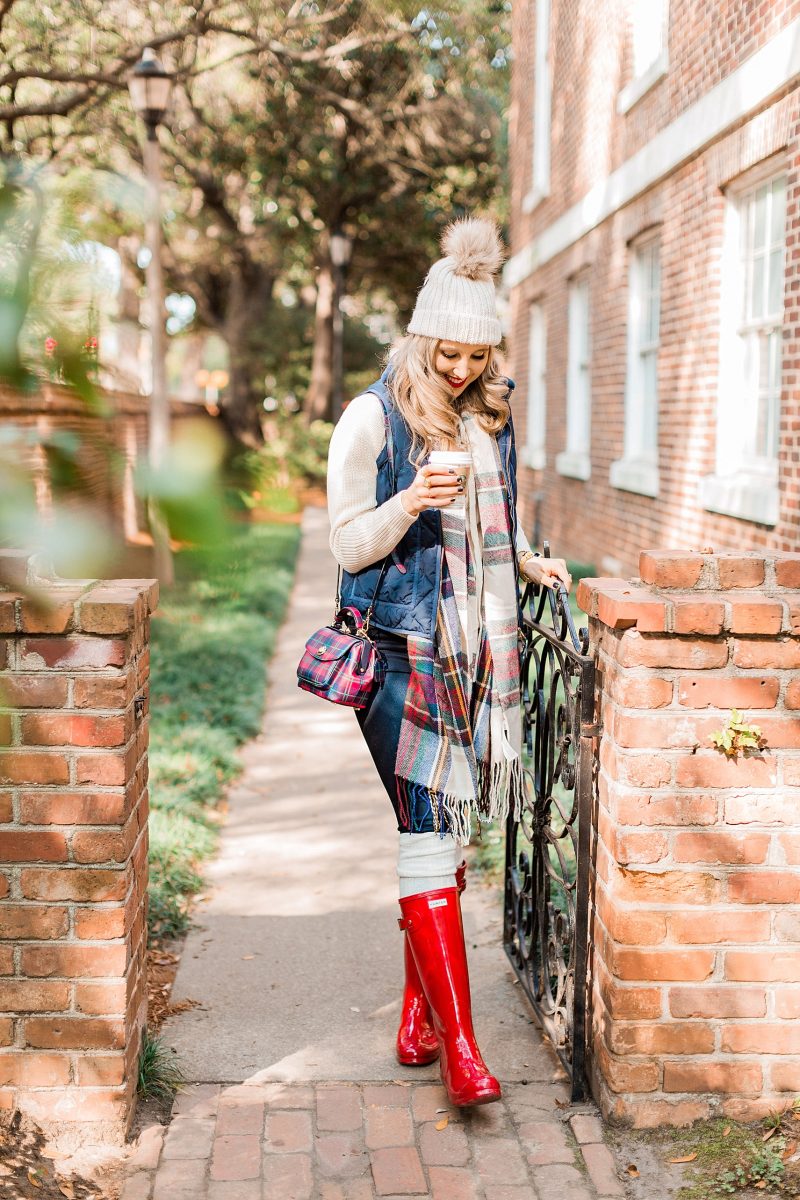 YOU CAN PILE ON THE PLAID… IF YOU FOLLOW THIS TIP
Feel free to wear as many plaid pieces as possible! It's classic, festive, and looks perfect when mixed with other plaid items. The style tip to mixing and matching other plaids is to ensure at least one color is seen in all your plaid patterns. This hue may be red, blue, green, ect. The key take away is to ensure that one color is in every plaid piece you are mixing into your holiday ready look!
In today's post I have two colors that are in both my handbag and scarf- red and navy. I enhanced those colors by adding a pop of red in my boots and then a pop of navy in my J. Crew vest!
I promise this style tip will never fail you no matter if it's 2016 or 2999. It's always going to work.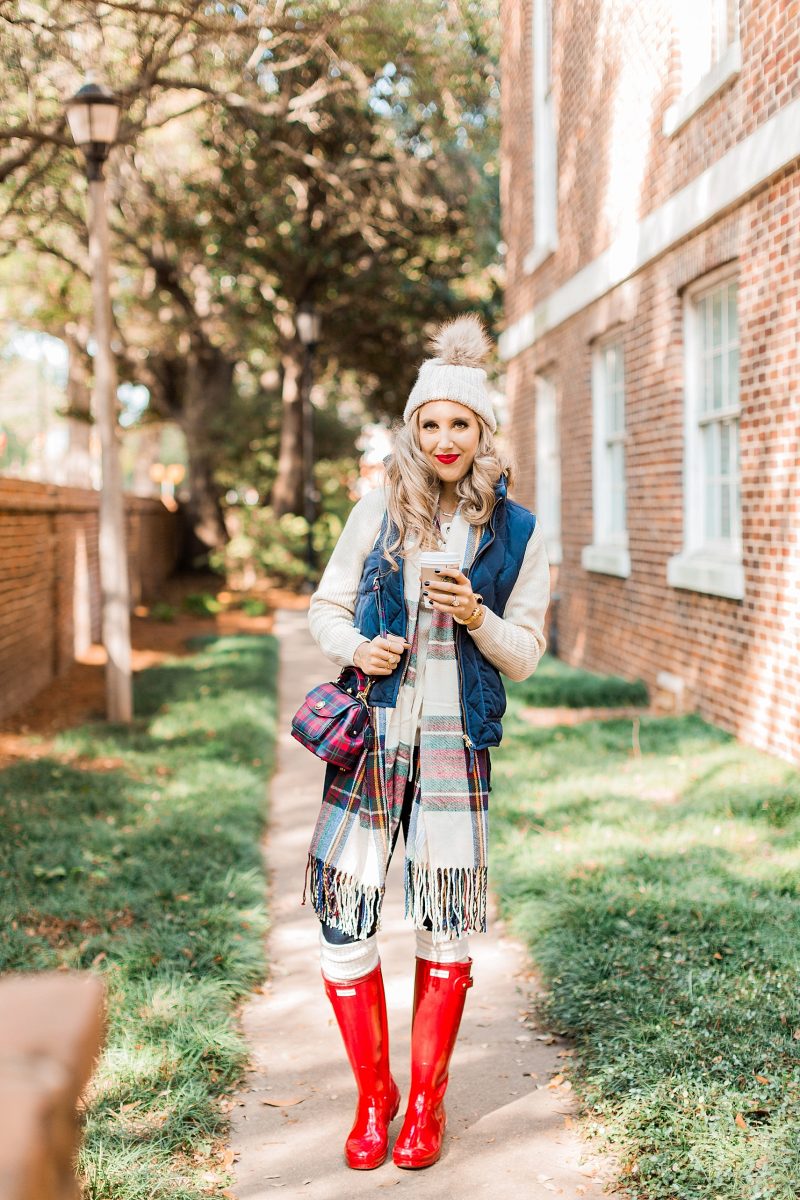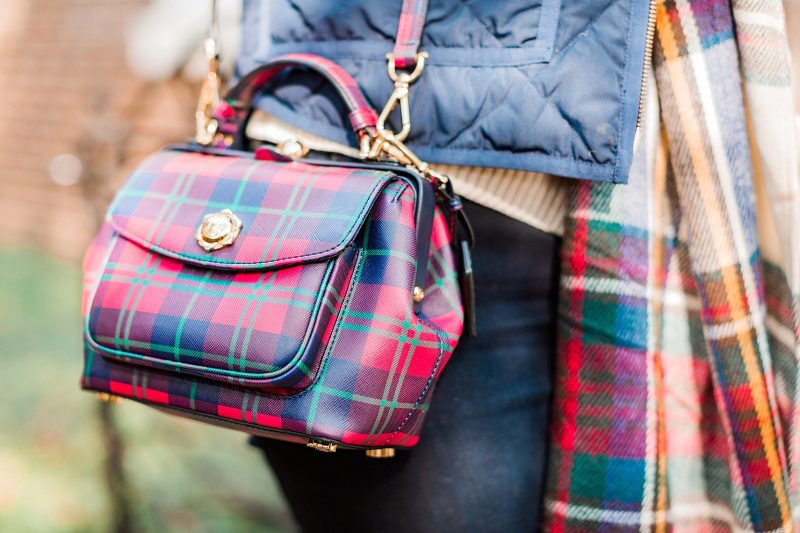 WEARING SMALLER ITEMS VS BIGGER ITEMS 
I highly recommend wearing multiple smaller items versus one focal point of plaid. The reason for this is because you are able to wear more than one small plaid patterned item and when you wear more than one the illusion is that you're wearing one large item.
When wearing an all plaid dress, for example, you want to accessorize with neutral hued pieces to balance out your look!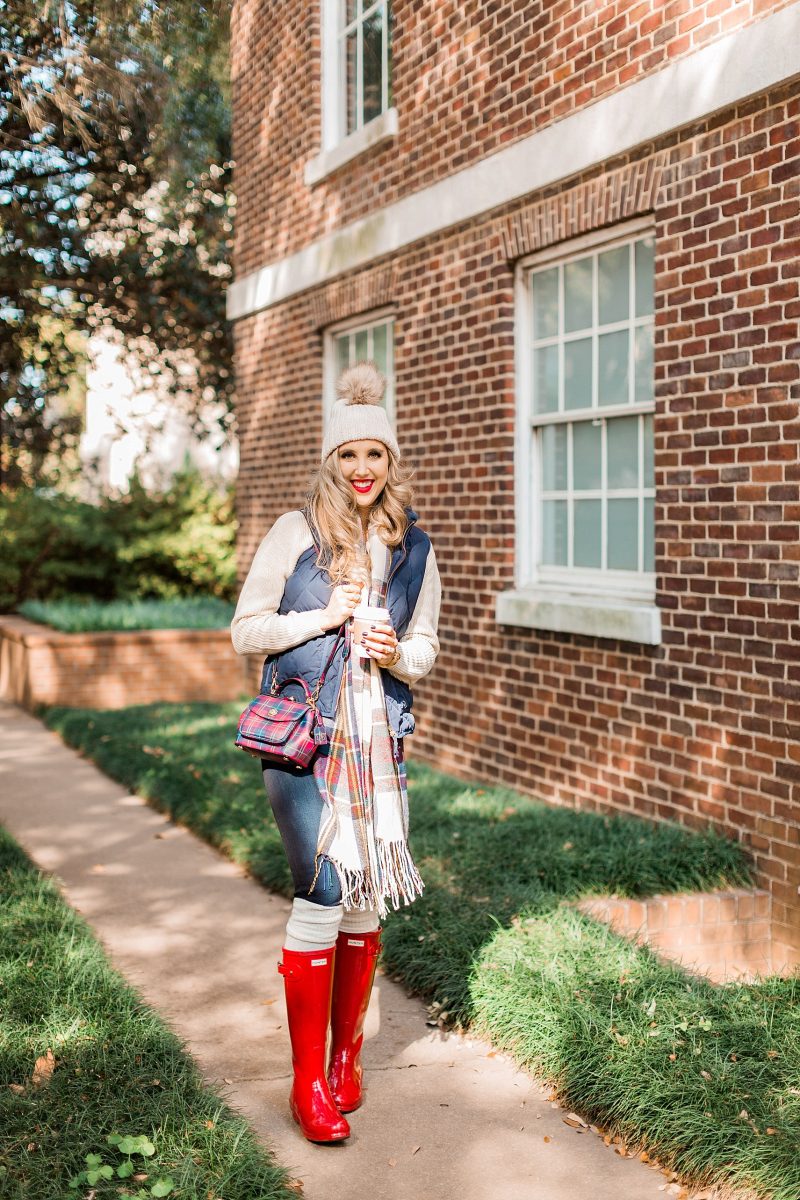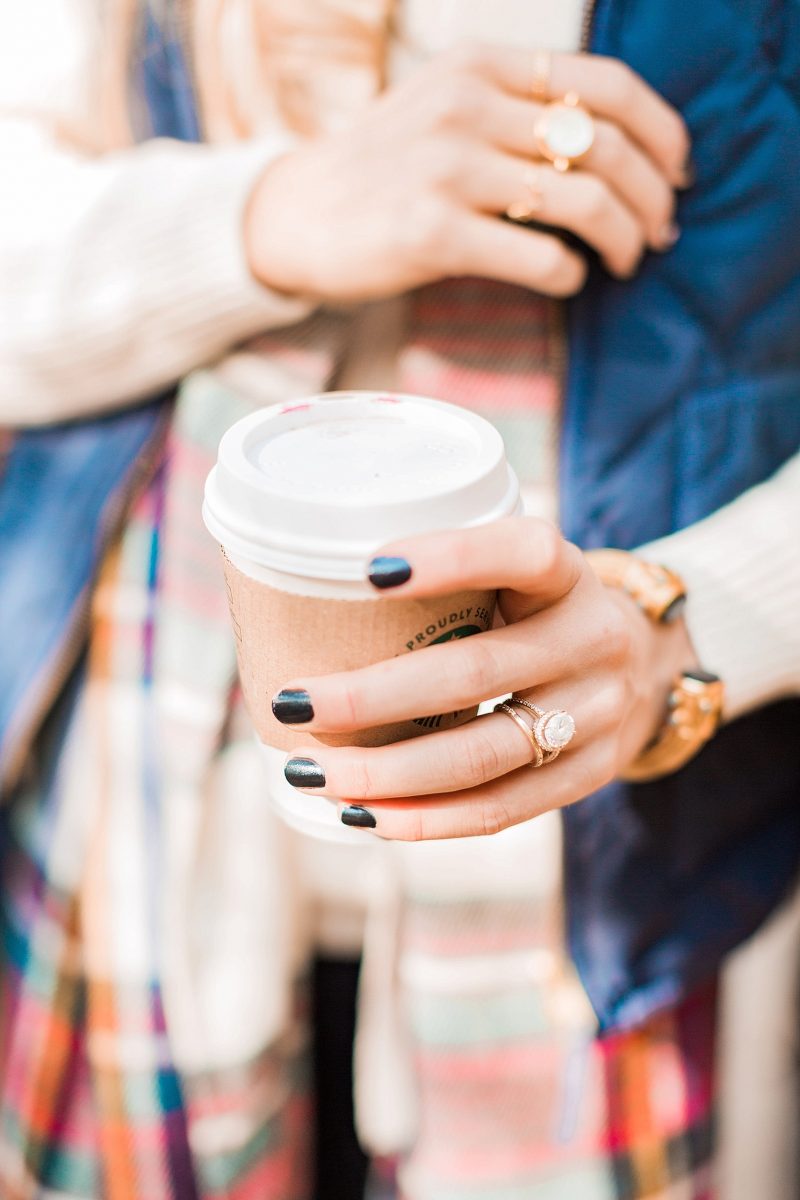 SPLURGE, SPLURGE, SPLURGE
As stated above, plaid pattern items are the perfect excuse to splurge on because you are going to have them forever. So go ahead and get that $100 button down you've been swooning over for weeks! You'll get more use in the long run wearing that plaid button down then you would trying to "save" money and never styling the shirt you don't truly love.
I don't say this about every item in your closet and love to find ways to save money when building a wardrobe, but plaid is just one of those patterns that demands a few more of your hard earned dollars!
I wanted to keep today's post short and sweet so you ladies can reference this post whenever you are about to purchase a plaid patterned item and you need that cheerleader telling you to get it;).
What did you think of today's post? I would love to chat with you in the comments below! Follow me along on Instagram, Pinterest, and Facebook for daily style inspo!
Thank you SO much for stopping by Blush & Camo and I'm sending you so much love!
xx Julianna
SHOP MY POST