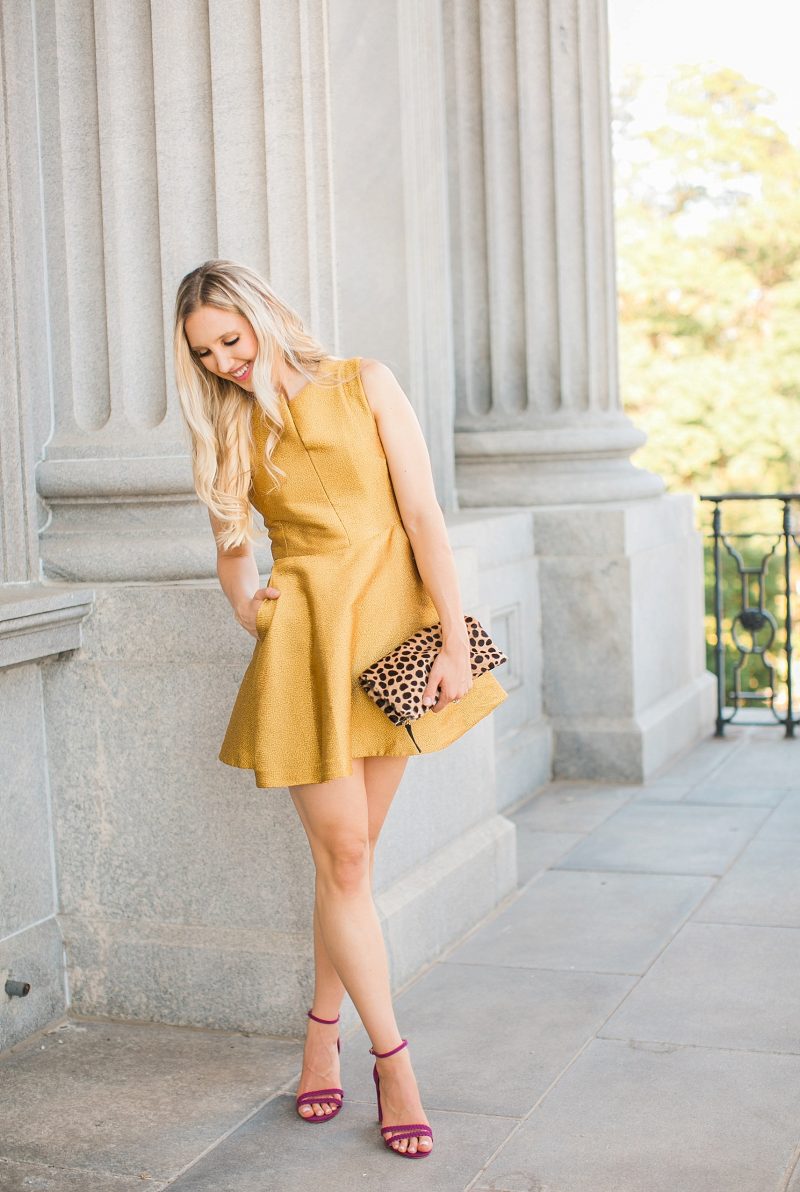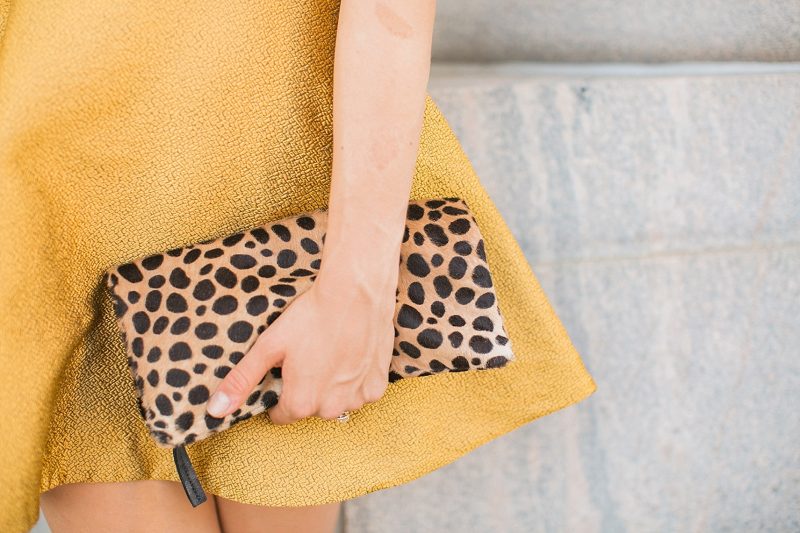 Hello, Gorgeous! I cannot believe Thanksgiving is on Thursday and we are officially in the holiday season.  This is my absolute favorite time of the year with holiday movies, cozy layers, and lots of hot chocolate- what's not to love?! I'm so happy you stopped by the blog today because I'm sharing 3 ways to totally rock your Thanksgiving Day outfit no matter what!
Thanksgiving can be a little stressful with all the cooking and preparation that goes into your family feast, but what you're going to wear to dinner that day shouldn't be! Keep reading to find out how to totally rock your Turkey Day look like the total Blush Babe that you are!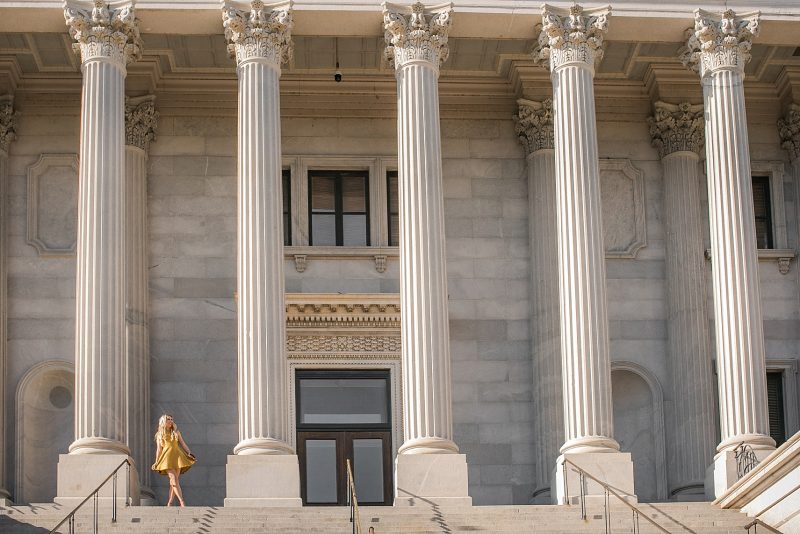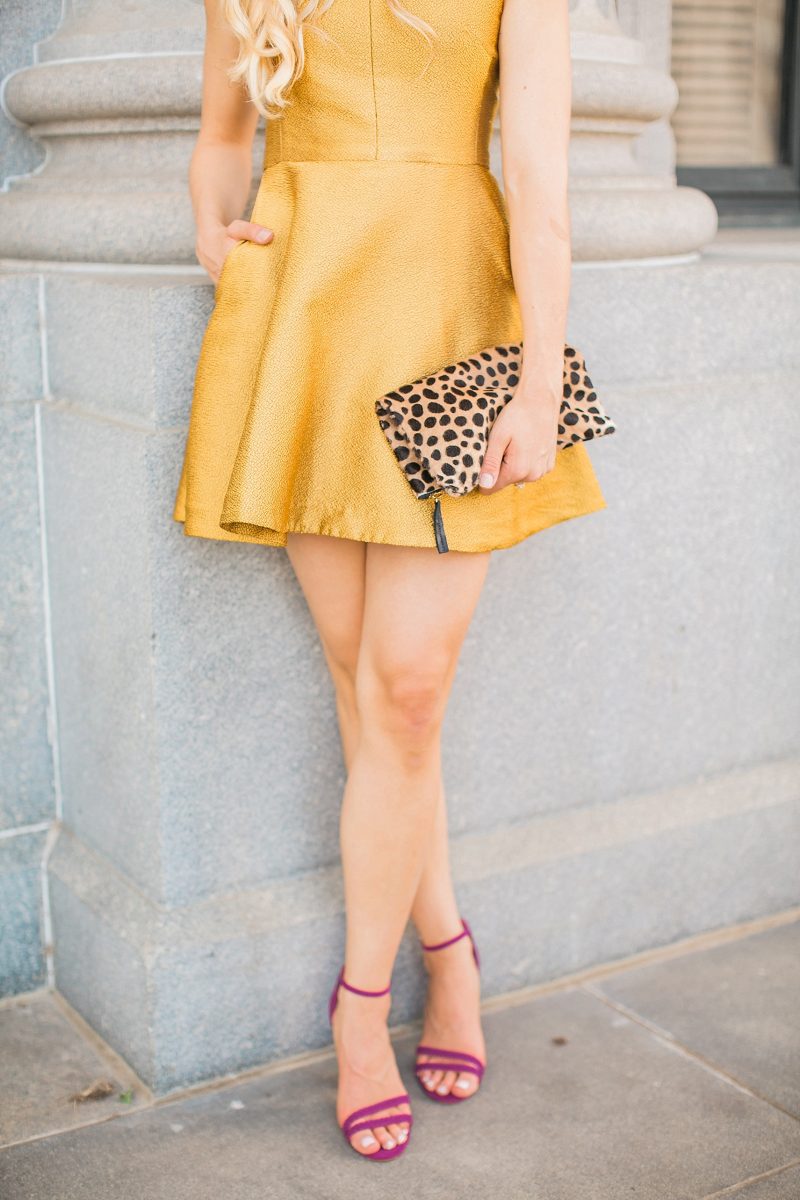 WEAR THE OPPOSITE OF WHAT YOU WEAR TO WORK  
The holidays are a time to have fun with your style and wear an outfit that makes you feel special! A fun way to make your outfit feel special in a way you might not have thought of is to follow this style tip! If you typically dress up for work it may feel extra special to wear your comfiest pair of skinny jeans, a cute sweater, and your hair in a topknot for Thanksgiving dinner!
Or, on the opposite end of the spectrum, if you typically wear casual clothes to work it may be extra special to go all out for your Thanksgiving dinner and wear a fancy dress because… why not?!
There are no rules stating you have to dress up or down for Thanksgiving. You shouldn't feel pressure to wear something because you think that's what you should wear for your family's big Turkey Day dinner! Try out this style tip and see if your new outfit doesn't give you that extra edge of confidence at the table that night!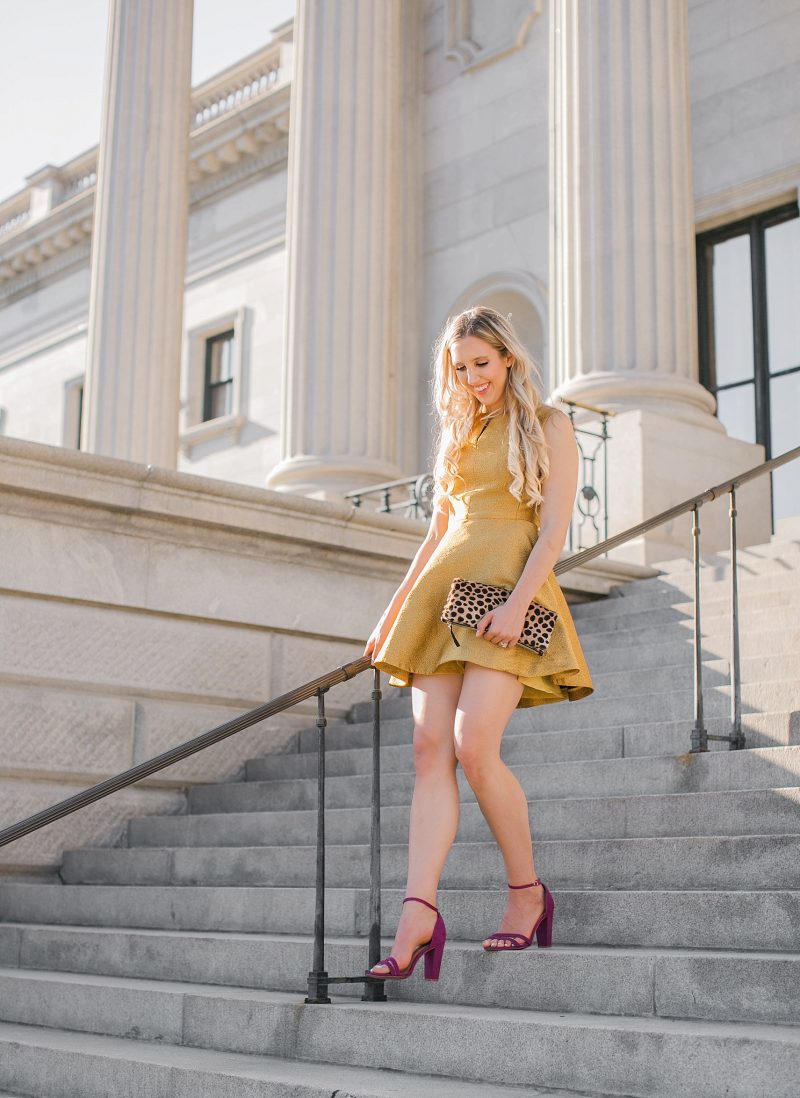 THE RULE OF THREE
Thanksgiving is a time where friends and family get together to eat lots of food…. and take lots of pics! I've taken a few photos for Blush & Camo and I promise this style tip will make you look extra chic in your photos!
The rule of three is super simple. All this means is that each outfit should have a focal piece (like a dress), a killer pair of shoes or a handbag, and then the third item that is usually overlooked. This third item is usually a layering piece such as a vest, blazer, or cardigan.
For example, take a look at today's outfit. I have on a beautiful gold dress and pink block heels. This outfit looks super cute but what would make it really pop in photos is a faux fur vest (close your eyes and imagine this for a second!).
Wouldn't a third piece just look amazing?! I promise this style tip will never fail you and ensures you look chic for every single photo op that comes your way!
ADD A TOUCH OF SPARKLE
Veteran's day weekend until New Years Eve is the timeframe we ladies have to incorporate as much glitter and sparkle as feasibly possible into your outfits! This is an unspoken rule in fashion but it's so true. If you saw someone wearing a sequined skirt during this Nov-Jan timeframe you may think they look super cute and festive. If you saw the same person wearing the same skirt in April you may think this looks a little out of place (there is nothing wrong with ever wearing glitter, I'm simply trying to prove a style point here:)).
Ladies, I say add sparkle and glitter into every single outfit you wear until New Year's Eve and totally rock it! It can be something as subtle today's fabric (which as a slight sparkle in the material!) or something as bold as an all sequined dress. Whatever your personal style I say GLITTER. IT. UP! 
With these three style tips your bound to rock any Thanksgiving outfit you decide to wear! I'm wishing all of you a wonderful holiday week and sending each and every single one of you tons of love!
What did you think of today's post and what colors do you plan on wearing this fall?! Let's start chatting in the comments below! Don't forget to follow me along on Instagram, Pinterest, and Facebook for daily style inspo!
Thank you so much for stopping by Blush & Camo!
xx Julianna