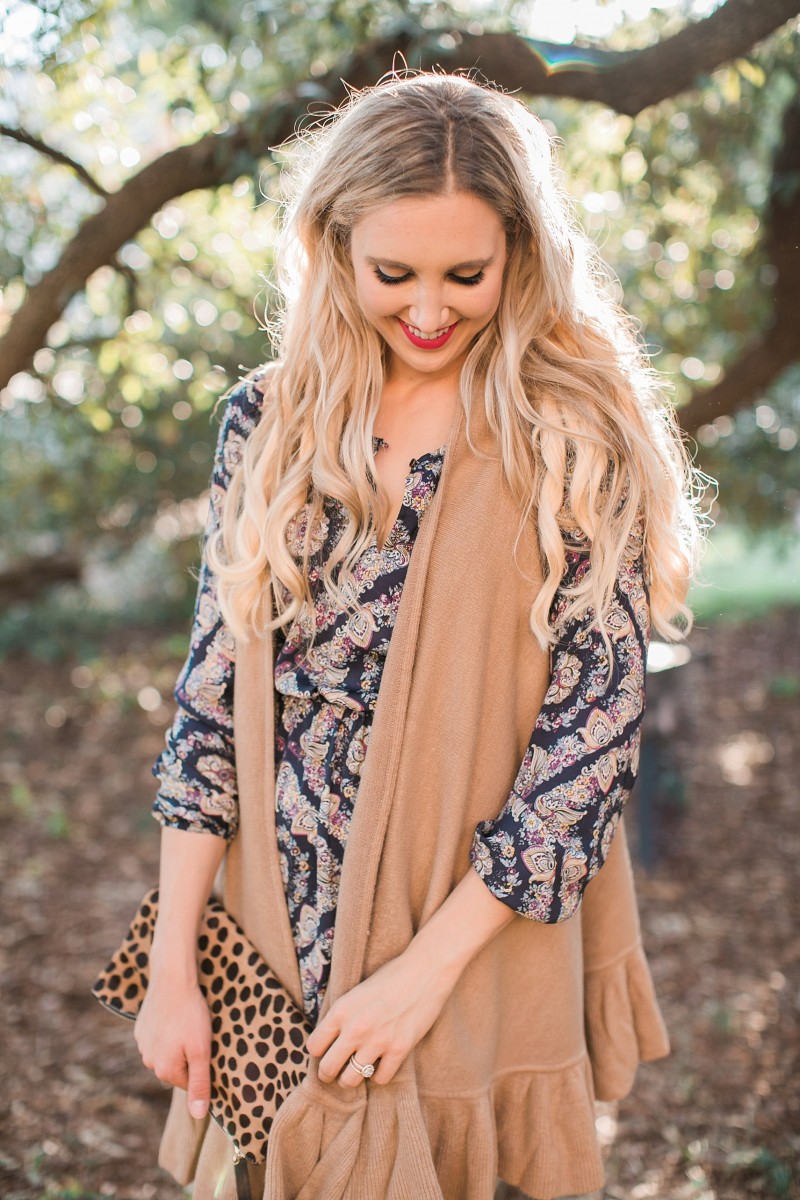 Hello, Gorgeous! Thank you so much for stopping by Blush & Camo because today I'm sharing the tiny detail that can change your outfit- for the better. You might not even realize this detail even matters in an outfit because it's so often overlooked, but I am here to tell you fab friends that this detail can add a subtle element of chic!
What detail am I talking about? Keep reading to find out!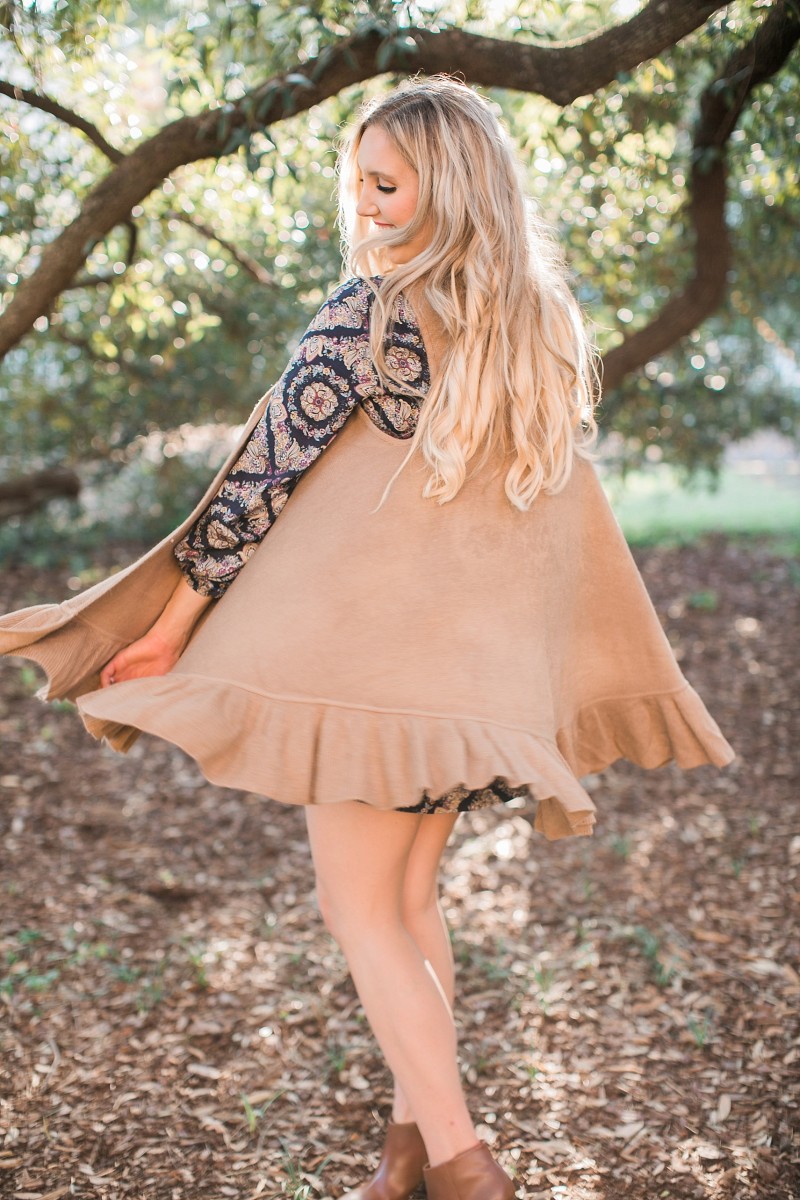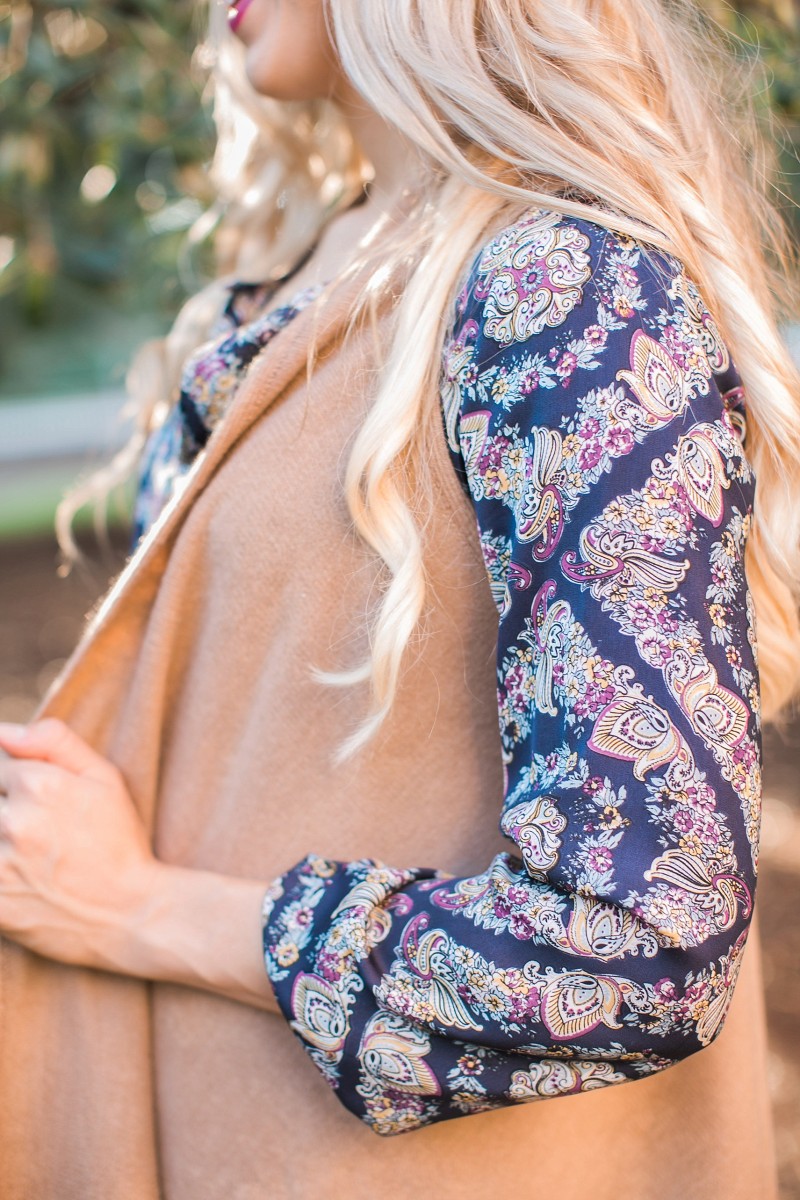 THE SUBTLE, BUT POWERFUL, DETAIL
The detail I am talking about are your hemlines for any piece of clothing! You're probably like "What?!" and I'm over here like "YASSSS!!". Hemlines are a subtle, but powerful style element crucial to any outfit that you wear. The reason is because hemlines quietly and effectively determine the vibe of our outfits.
Take for example my camel vest I have on in today's post (which, by the way, I am obsessed with!). This vest is extremely versatile due to it's silhouette and color. This vest would be just like any other camel colored duster vest except for one tiny detail- this vests hemline. The cute ruffles at the bottom of this vest instantly makes my look more unique and fun. My outfit stands apart from everyone else's simply because of a ruffle hemline at the bottom of my vest!
See, I told you hemlines were subtle but effective!
Another example that is trending right now are the frayed denim jeans at the bottom. Instead of having a clean line at the bottom of a pair of jeans it's super trendy right now to leave the hemline totally undone so the denim appears frayed at the end. This detail, which is a little less subtle than ruffles, is a unique way to take a classic look and put a modern spin on it. You don't have to add any additional accessories or colors to have your outfit stand out- you just need a unique hemline!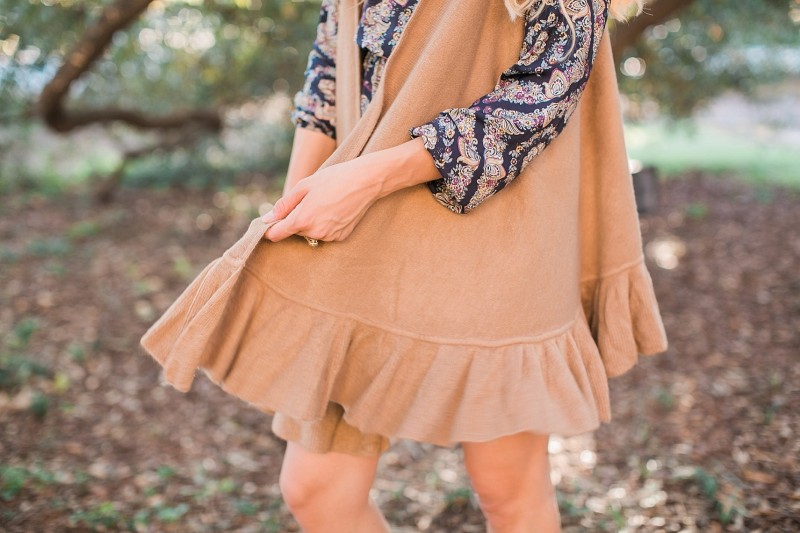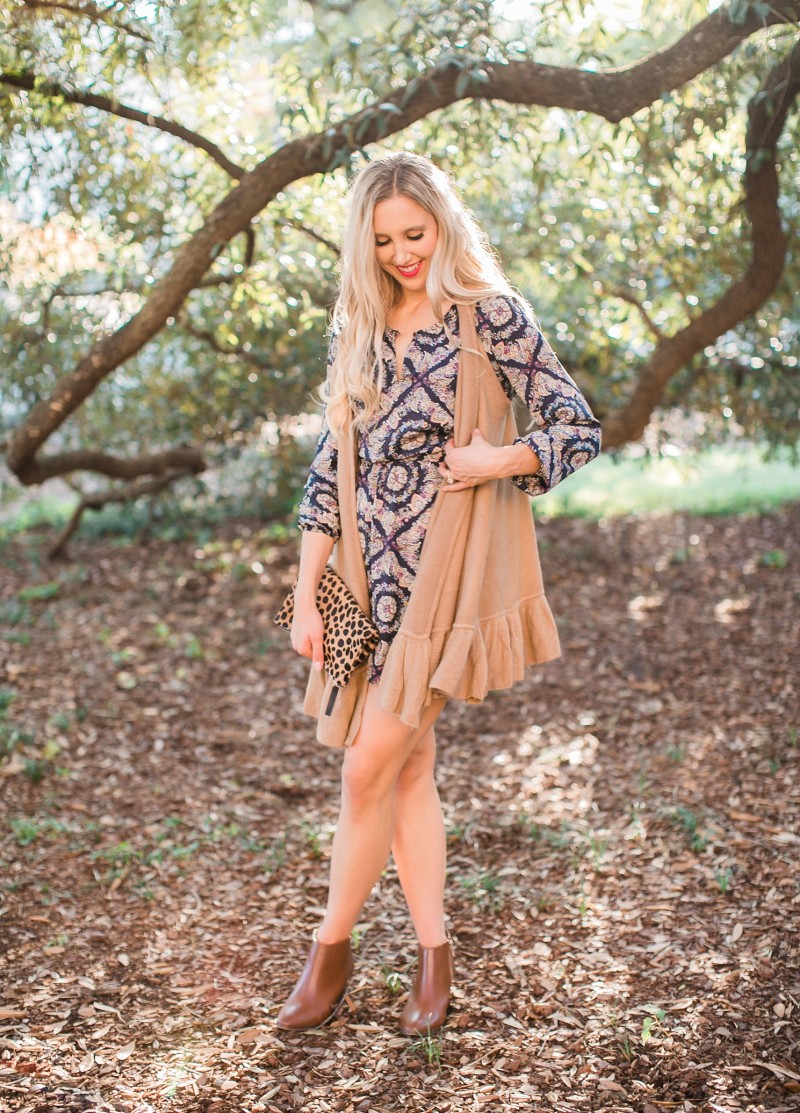 WHAT TO LOOK FOR IN A HEMLINE
If you totally love this post and are thinking about going out shopping to look for unique hemlines here are a few things you can look for (you may even own a few unique hemline pieces in your wardrobe!).
For those who are is uncharted "styling" territory right now I highly recommend starting with a more subtle hemline such as ruffles or even a scalloped bottom. This fun details will last you for a few seasons and you'll get tons of use out of these pieces!
For a more bold approach try styling pieces with frayed, ripped, or uneven hemlines. This items tend to be on the trendier side and are for more weekend or night looks (still equally as fun to style!). Another hemline that is more bold is an item with a feathered hemline such as this dress here!
The hemline possibilities are limited only by what you are comfortable with wearing and there are a ton of options out there for you to choose!
EXERCISE: Take a look at your closet and see if there are any pieces you own with a unique hemline. Why did you buy this item? Was is because of this unique detail?
What did you think of today's post? I would love to chat with you in the comments below! Follow me along on Instagram, Pinterest, and Facebook for daily style inspo!
Thank you SO much for stopping by Blush & Camo and I'm sending you so much love!
xx Julianna
SHOP MY POST