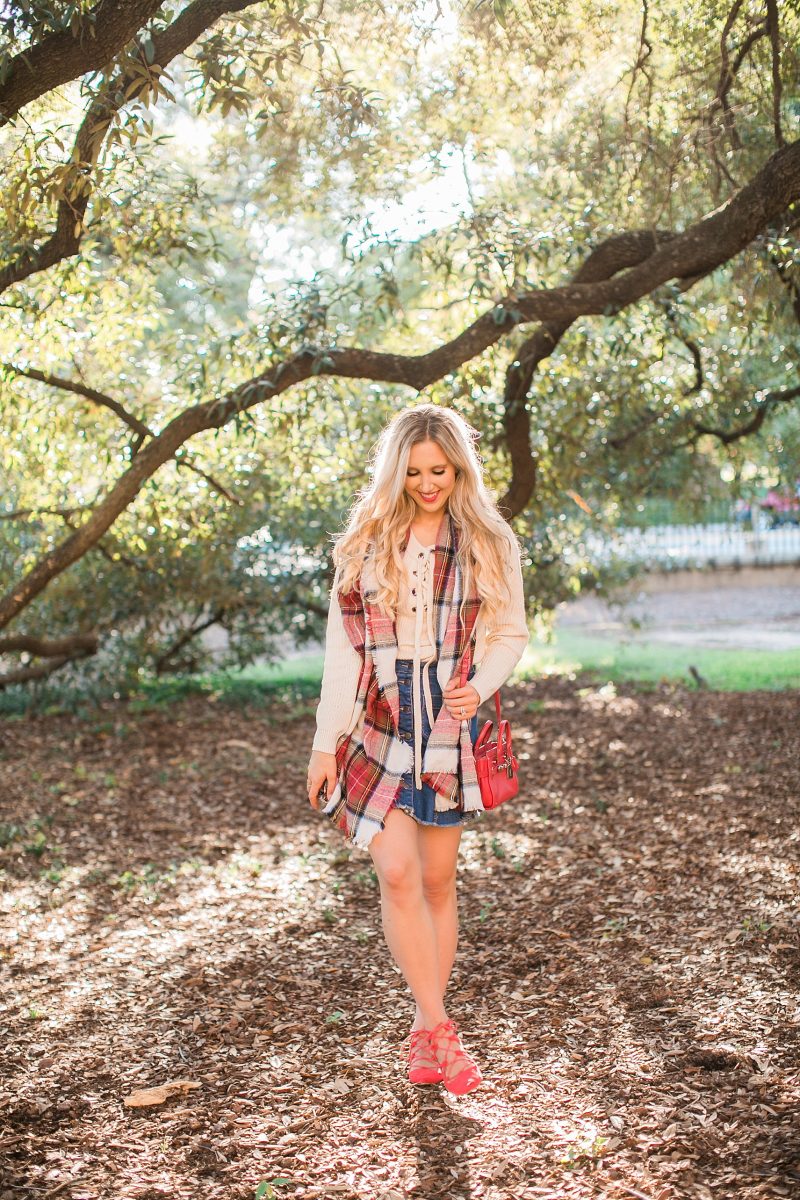 Hello, Gorgeous! Thank you so much for stopping by the blog because today I'm sharing the sweater ALL (literally, all) the It Girl's are wearing this season and why you should totally purchase this piece in your wardrobe!
Plus, I'm linking a ton of options for you to shop below because I know you're going to love this fall trend and want to wear it every weekend!
Are you ready to find out what wardrobe piece I'm talking about?!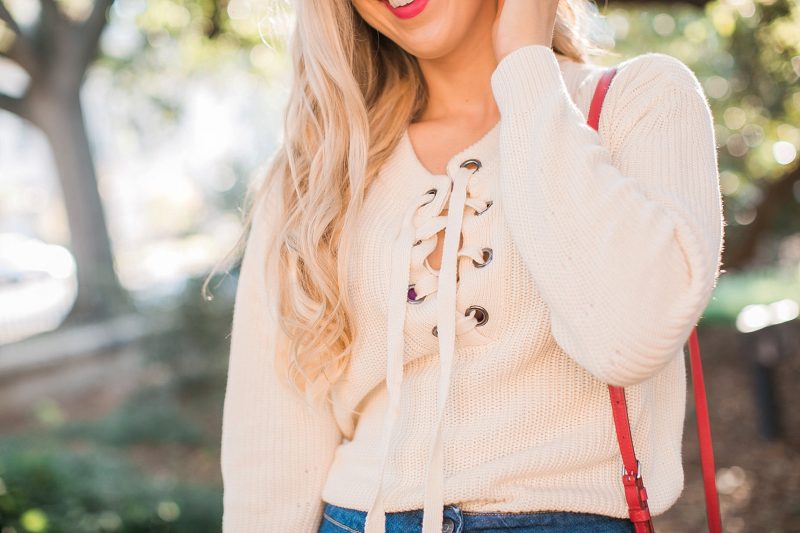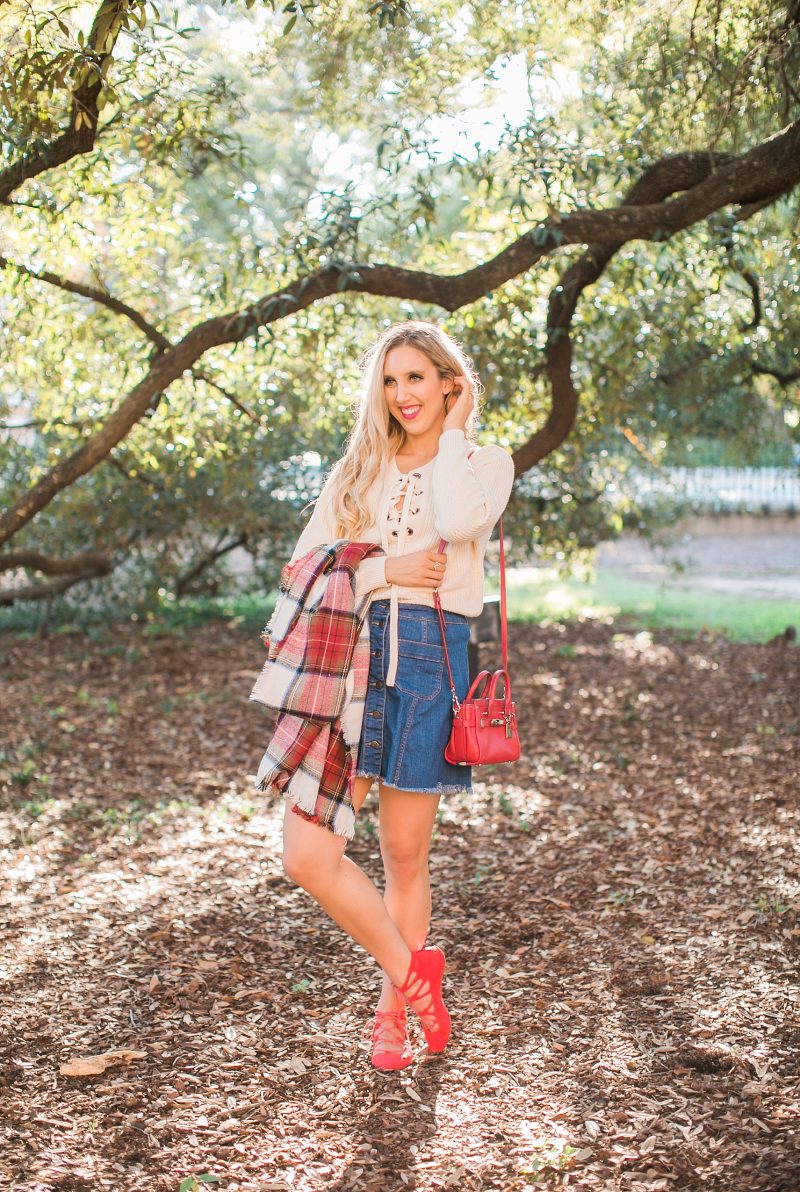 THE LACE UP SWEATER
The item all the It Girl's are wearing this season is the lace up sweater! Last season the lace up trend was on flats (and this is still trending!) but now the lace up trend has moved to cozy knits this season.
I am obsessed with this trend for a few reasons:
– You can easily transition this sweater from day to night. During the day have all the laces tightly tied so it's appropriate for everyday errands or even the workplace. For night simply untie the laces and wear a cute bralette underneath! This transition takes a matter of seconds and is perfect to stay cozy, warm, and chic throughout the day!
–It's a modern twist on a classic sweater. I LOVE finding items that take a classic piece such as a fall sweater and then add a modern twist to that item. Usually these items will last longer in your wardrobe and you can wear them season after season! Lace up sweaters come in a variety of materials and colors and the silhouette is super classic. The lace up in the front puts a modern twist on a classic sweater and adds a fun element to any look.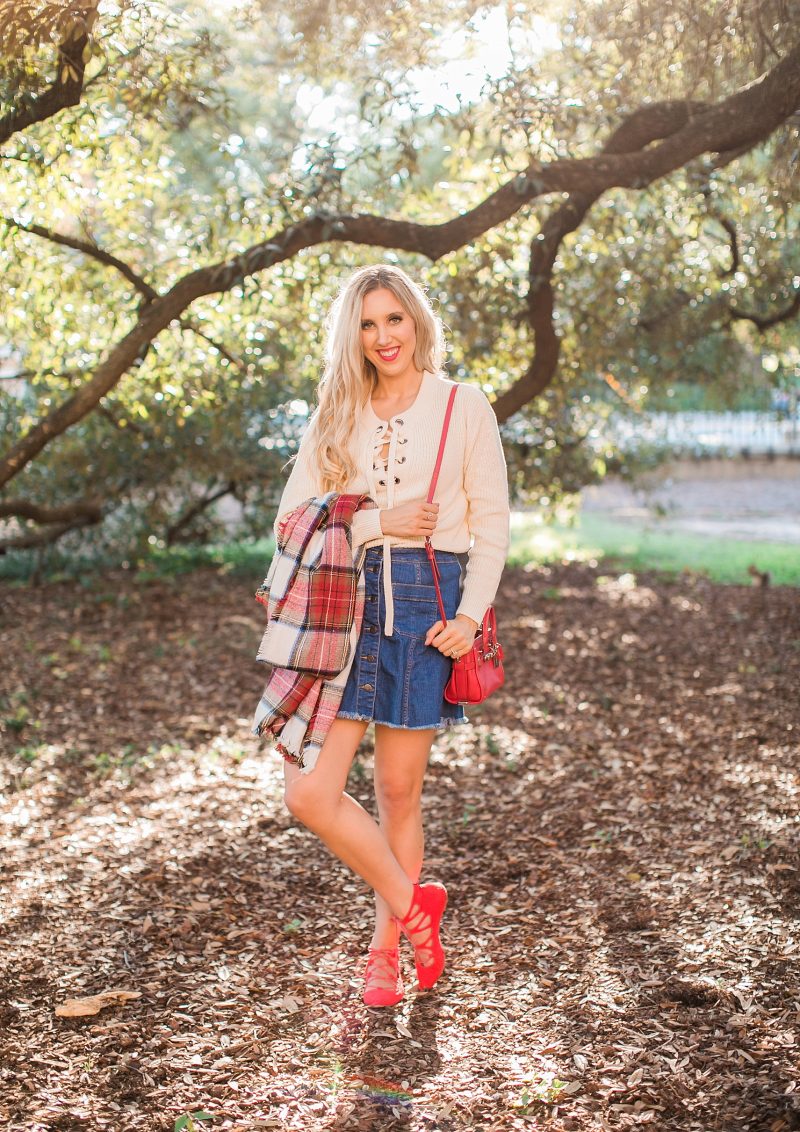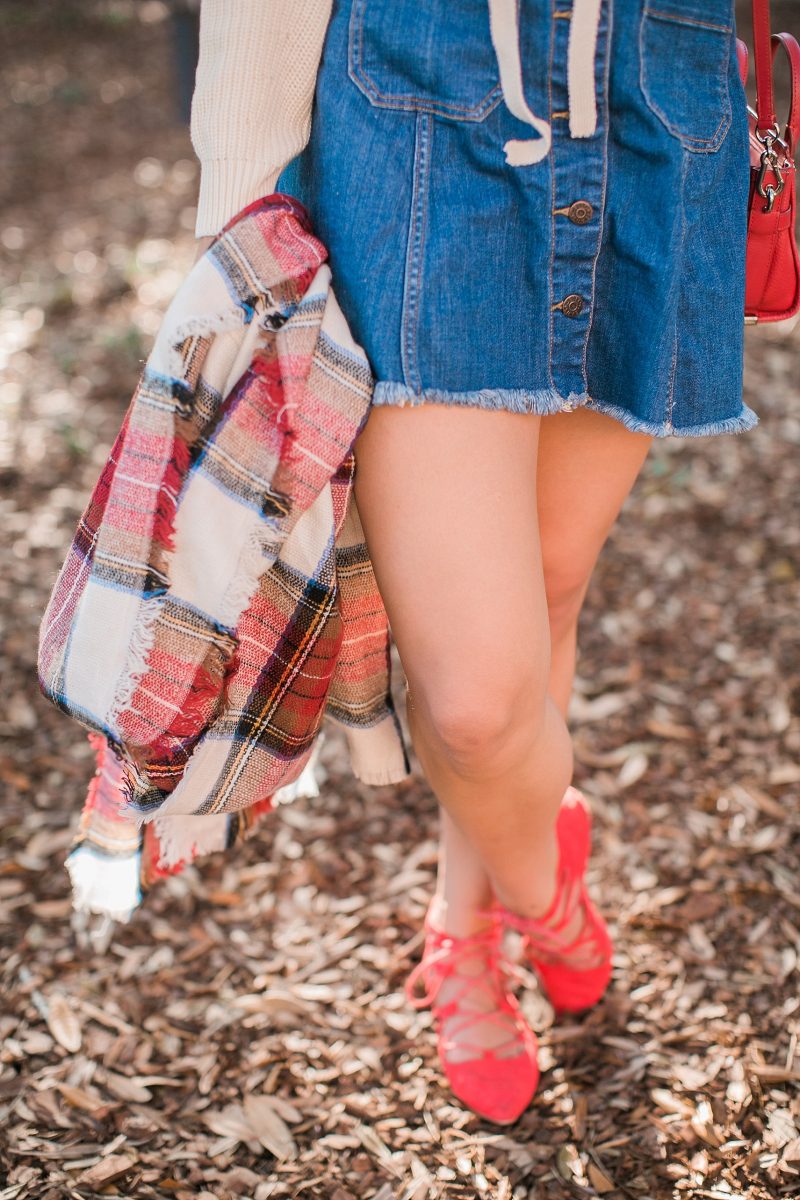 – You can wear this laceup sweater with just about anything. You seriously can! The lace up detail on the front is totally channeling the 70s so style this sweater with a denim or suede skirt, denim, or even with a pair of leggings. How you style this sweater is completely on your personal style, but there are seriously hundreds of options to choose from.
– SO. MANY. STORES. carry this wardrobe piece this season since it's so popular! Why is this important? Not only will you have tons of lace up sweaters to choose from, but you will also be able to find a sweater that is perfect for your budget!
I've linked a few options below for you to shop and if you don't already purchase one this season I can't recommend adding this sweater to your closet enough!
What did you think of today's post? I would love to chat with you in the comments below! Follow me along on Instagram, Pinterest, and Facebook for daily style inspo!
Thank you SO much for stopping by Blush & Camo and I'm sending you so much love!
xx Julianna
SHOP MY POST
Sweater- Shop Maude