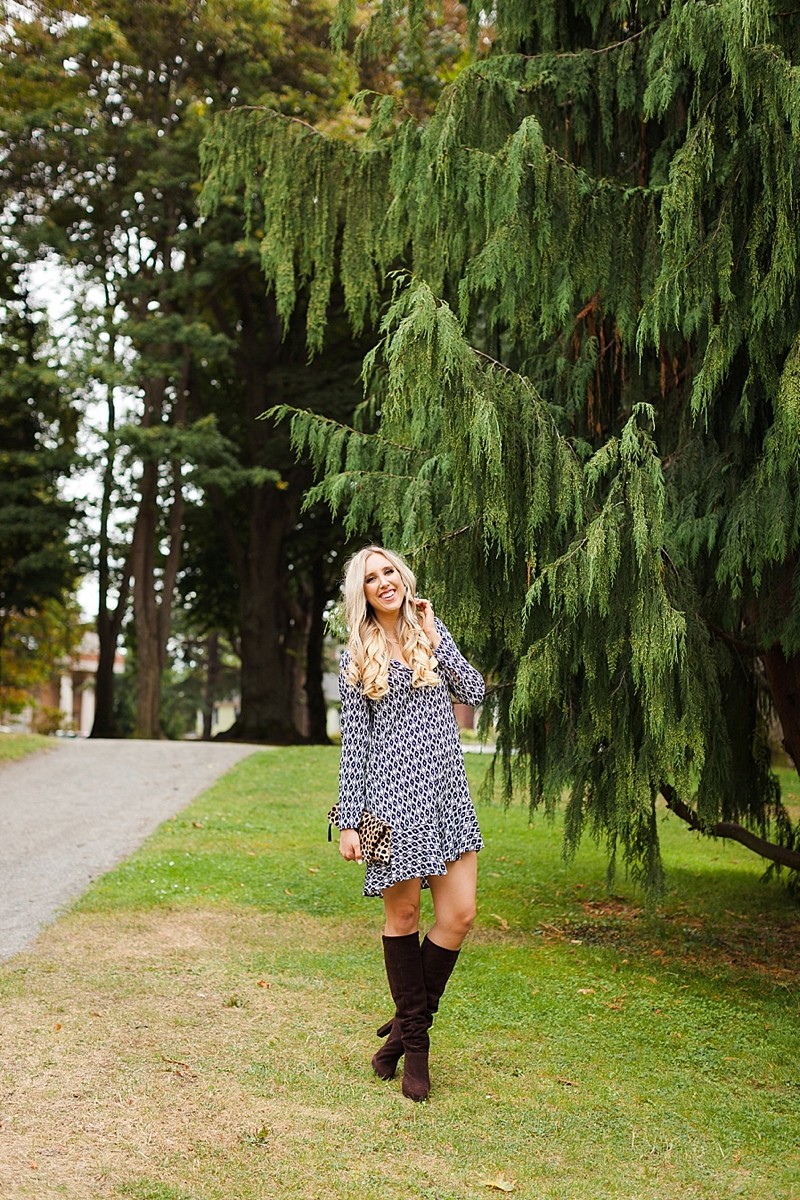 Hello, Gorgeous! Thank you so much for stopping by because today I'm breaking down how to find the perfect fall booties  because let's be honest- the choices are #overwhelming! Plus, boots are a fall closet staple! Boots come in all different shapes, sizes, materials, and colors and narrowing down all these options is crucial to finding your perfect pair that you'll wear a ton. I'm also sharing a MAJOR style tip for creating OTK boots for under $10!
Let's elevate your style!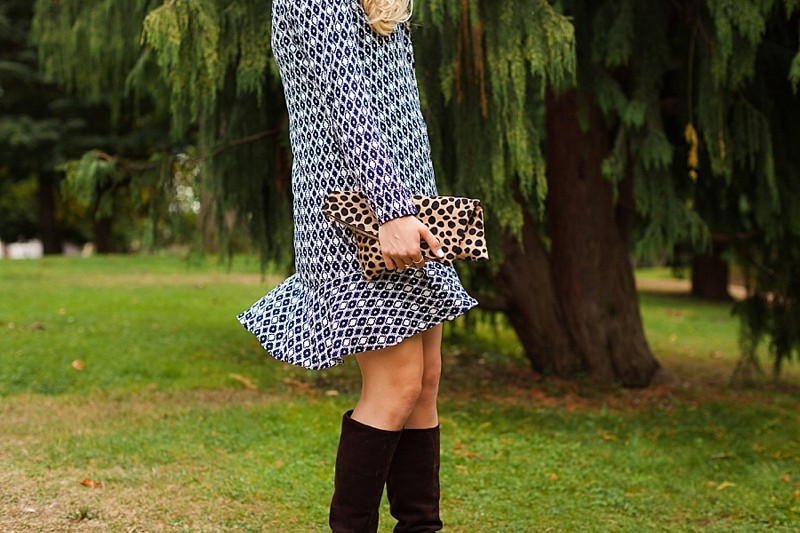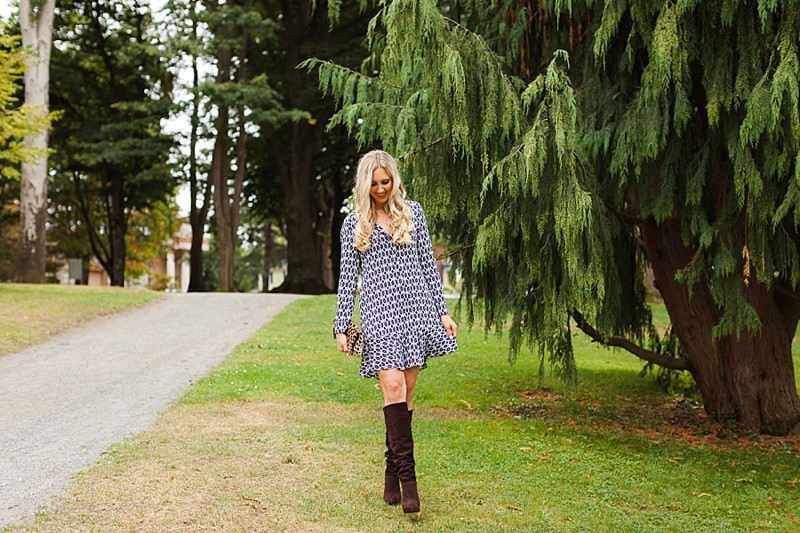 1.) LOOK AT YOUR WARDROBE
Before you do anything, you want to look at your closet first. The reason why you want to do this is because your closet will "tell you" what colors you typically wear. If your closet consists of mostly black then you want to focus on black boots. If your wardrobe is mostly denim I highly recommend focusing on brown boots since they look the most flattering with denim.
Since picking out one pair of boots can be overwhelming looking at your closet first will point you in the right direction! Now you have a baseline of where to start and rule out all the boots that aren't in the color you are looking for!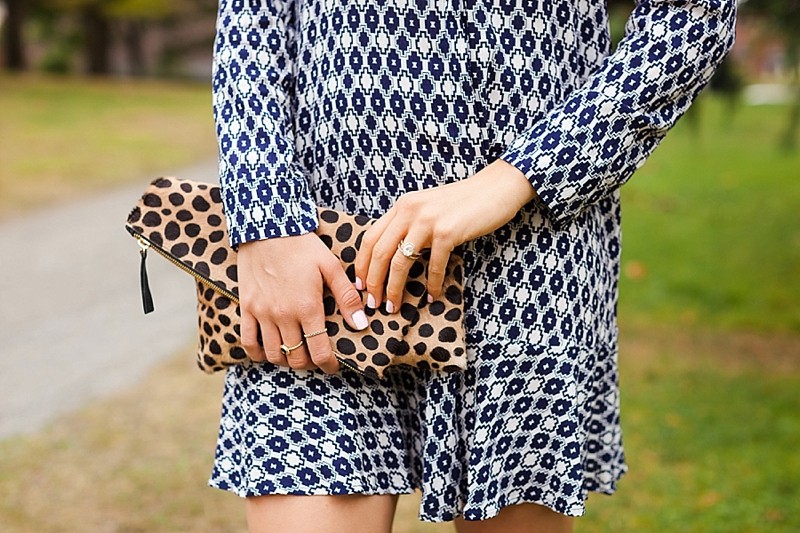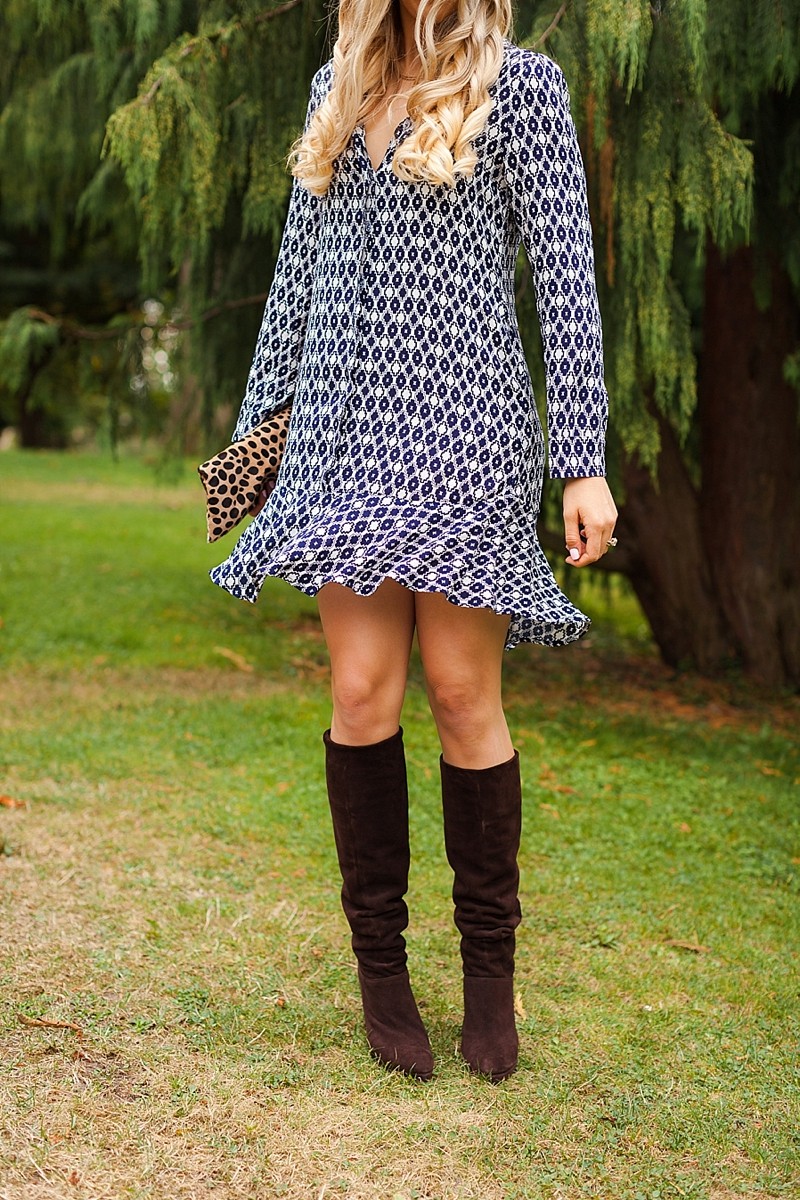 2.) WHAT IS YOUR COMFORT LEVEL
There are a variety of boot heel heights to choose from and here's how to find out what height is perfect for you! You have to ask yourself one question- "What am buying these boots for?".
Are these boots for everyday, for work, to wear only on the weekends? Your need for purchasing a pair boots will determine the heel height you need.
For example:
If, you are buying boots to wear everyday I highly recommend getting a boot with no heel so it's like wearing flats! This way you know your feet will feel comfortable all day long!
If, you are buying boots to wear for work take a look at the shoes you normally wear to work. Whatever shoe type you wear the most to work mimic that heel for your new boots!
I've talked to many women who are going to buy boots and they pick the wrong heel for a number of reasons. The bottom line is- when splurging on a pair of boots you want to stick with what you know you will wear, not what you think you should be wearing!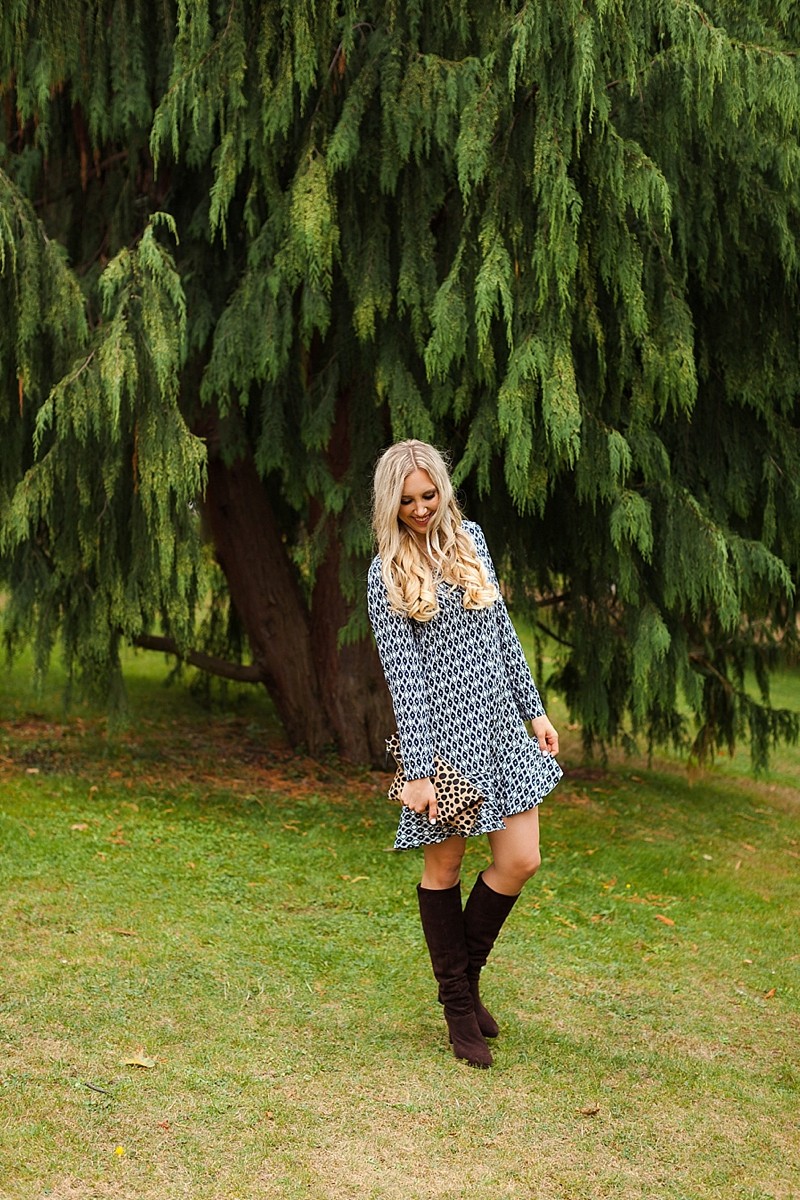 3.) MATERIAL MATTERS
In my fashion blogger's opinion I would say the material of the boot is the least important when looking for the perfect pair of boots. The reason is because boots typically come in a leather or suede which will last for years and never go out of style. The material is solely based on each Blush Babe's personal preference!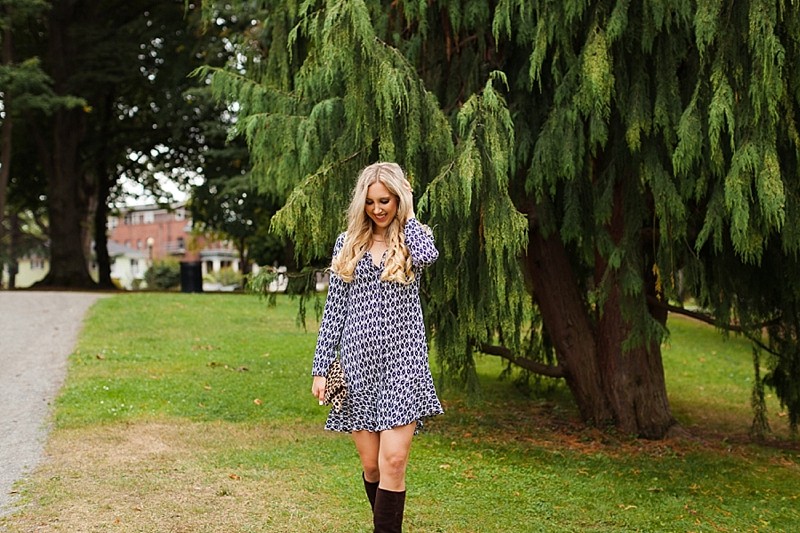 4.) HOW TALL SHOULD YOU GO?!
Here is the biggest dilemma in purchasing fall boots. How high should the boot go?! Should you get booties, OTK boots, or riding boots? These are all amazing options and I am going to talk about each one a little bit!
Booties
Booties are definitely the most versatile boot because you can dress them up or down depending on the occasion. You can also wear them with pants, skirts, and dresses and they will look amazing. If you are about to purchase your first pair of boots  I highly recommend buying a pair of booties and then adding onto your collection.
Riding Boots
Riding boots typically cut off right at the calf and look perfect paired with skirts. These boots are a little bit harder to style since they don't look amazing with every outfit like booties do. Riding boots are also classified as a little "preppy" just based on their silhouette.
OTK Boots
Over the Knee boots are definitely the least formal of all the boots available. I totally don't think OTK boots are a wardrobe must have unless you are totally into this style in which case- get those boots, babe! These boots are typically for night or weekend use only. If you want to "create" you own pair of OTK boots with a pair of riding boots here is my bonus style tip:
BONUS STYLE TIP:
To reiterate, you don't NEED to go buy OTK boots.
All you have to do is purchase a pair of over the knee socks (insert emoji hands here!).  The best part?! These sock usually cost less than $10! This is a fraction of the price of buying all new shoes OR you get double the milage out of your riding boots!
Pair these socks with your riding boots and you have just created the illusion of OTK boots for about $10!
The decision for buying booties can be overwhelming but I hope these style tips in today's post helps you in the process! I can't wait to see how you style yours this season!
What did you think of today's blog post?! I would love to talk with you gorgeous Blush Babes in the comments below! You can also follow me along on Instagram, Pinterest, Facebook, and now Snapchat (@blushandcamo) for daily style inspo!
Thank you so much for stopping by Blush & Camo!
xx Julianna