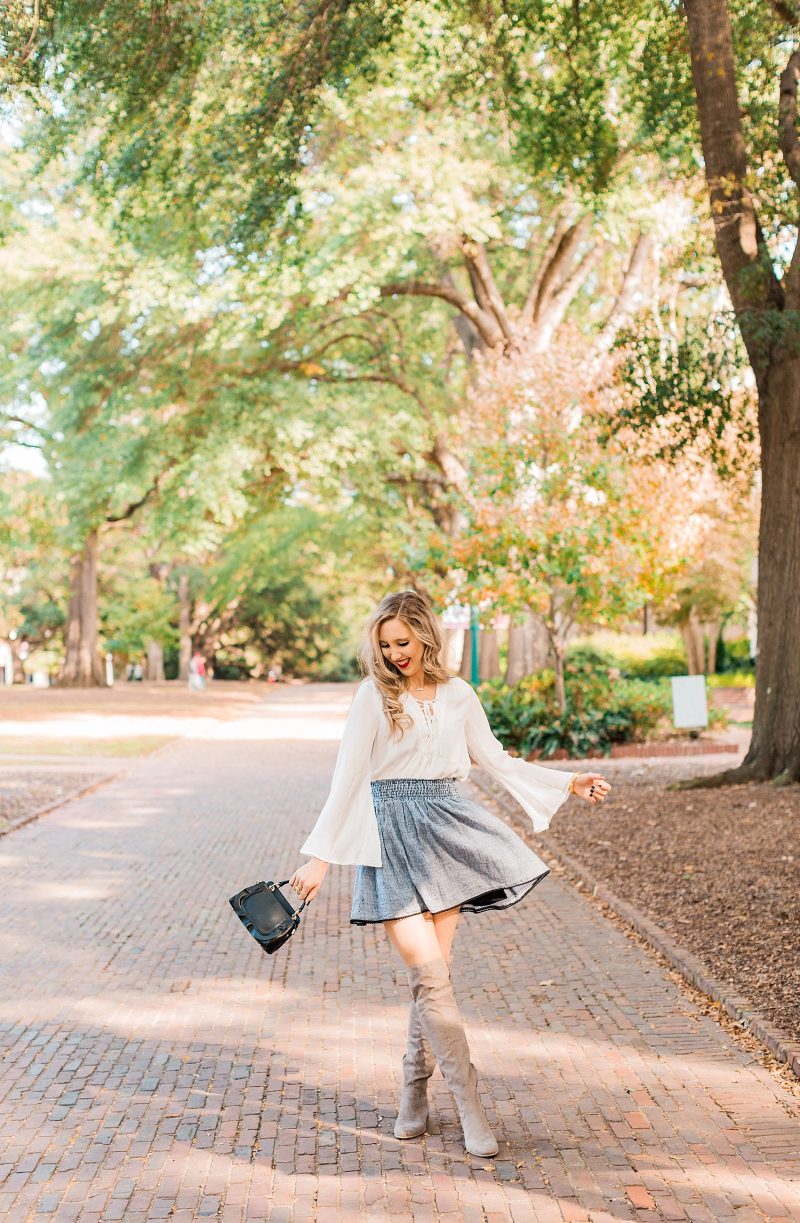 Hello, Gorgeous! Today on the blog I'm sharing how to style more than one trend into an outfit. This season there are so many amazing trends to choose from that it is hard to pick just one! If you're like me you want to get the most out of your weekend outfits. Look no further than today's post because these style tips will work no matter what season or trend it is!
Keep reading to learn how to elevate your style!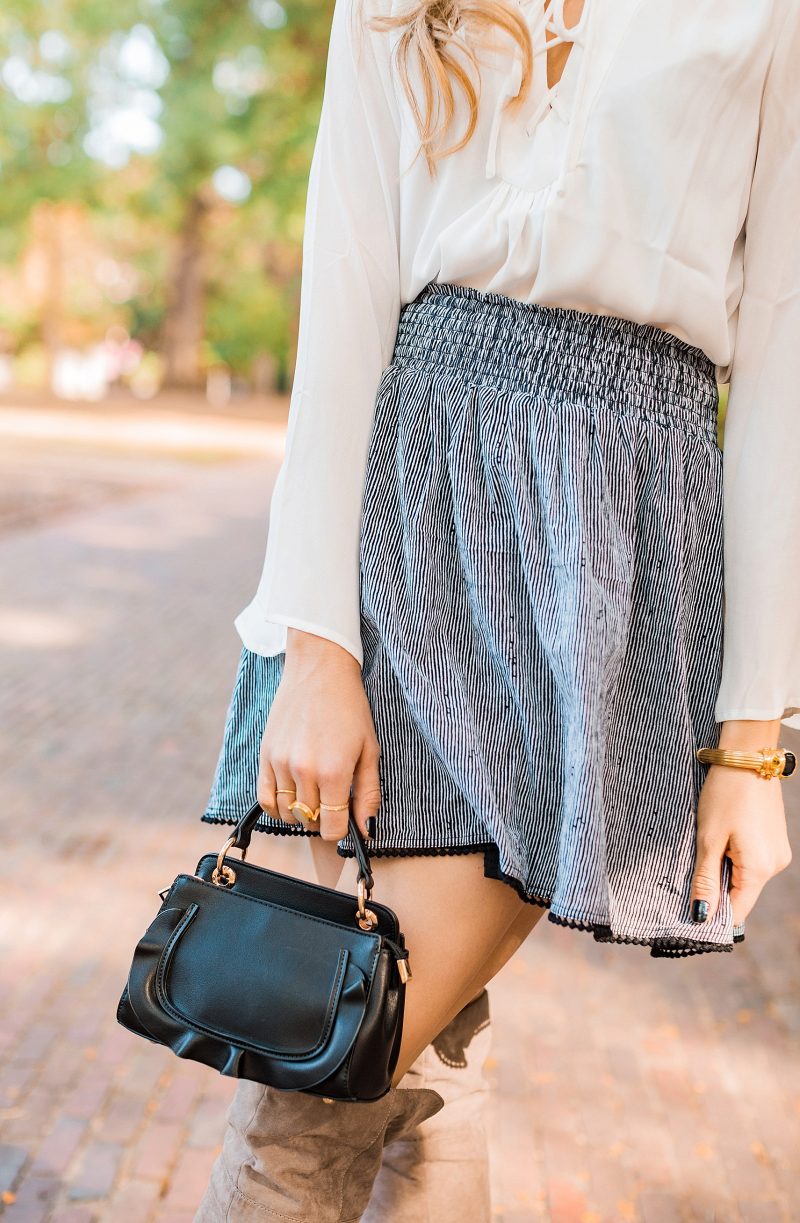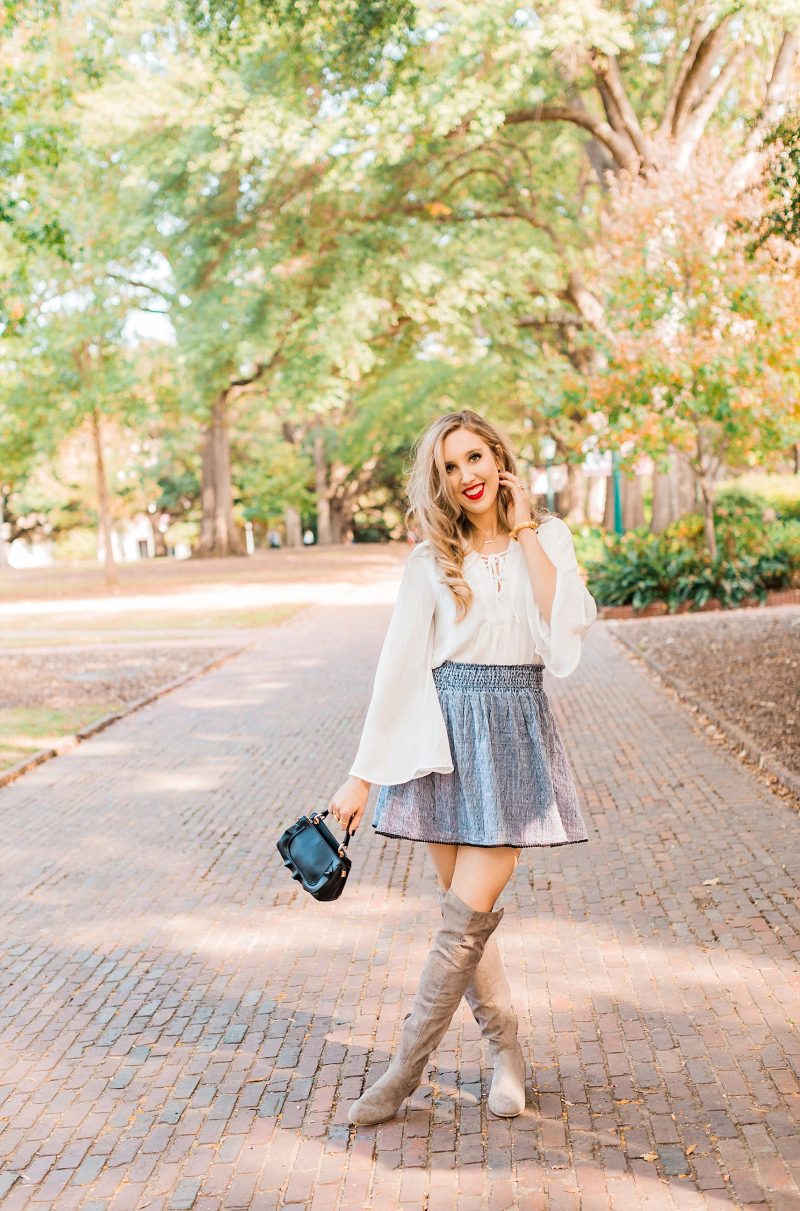 KEEP IT NEUTRAL
The most important rule when wearing more than one trend is to keep the hues neutral. The reason why you want to do this is because this amps up your outfits chic factor AND because these hues will not have to compete with the various trends in your outfit!
In today's post I am wearing the lace up, bell sleeve, and over the knee boot trends into one look. If I were wearing bright hues this may take away from my top (which is the focal point of my entire look!). By keeping my entire outfit neutral the top is really able to shine with this look!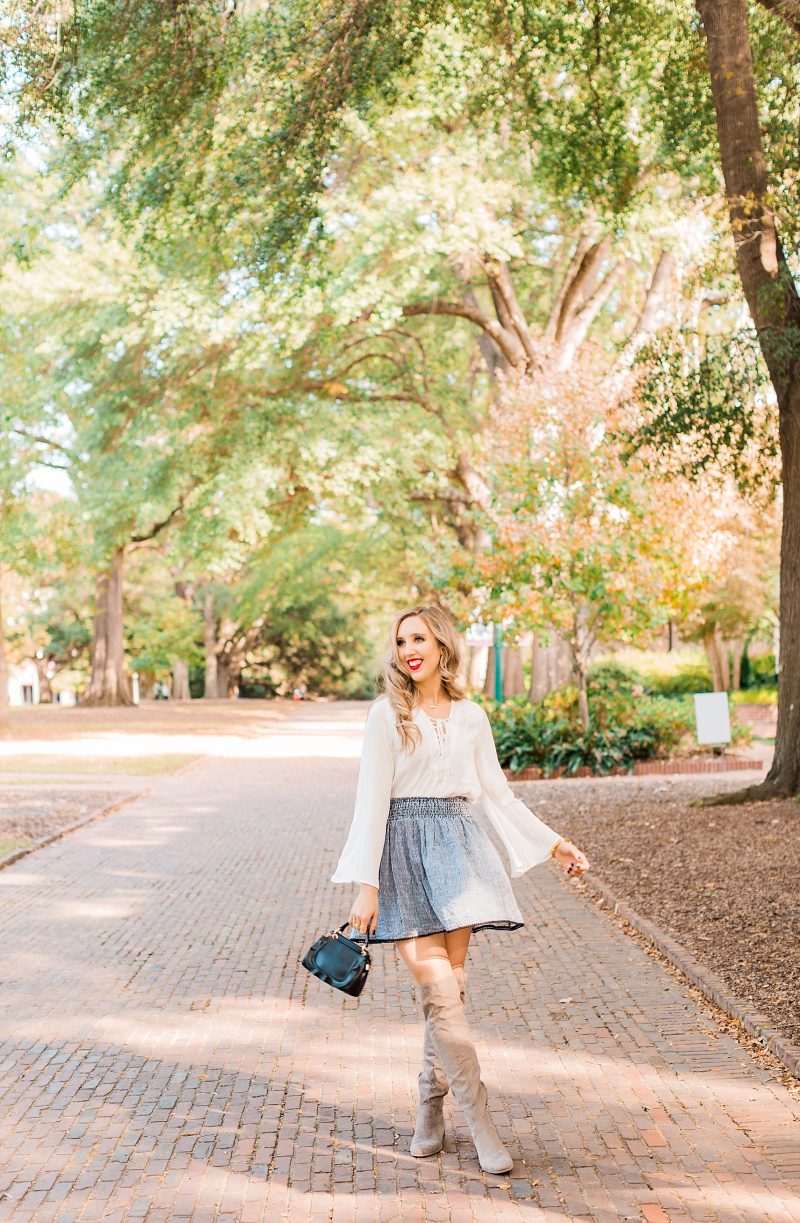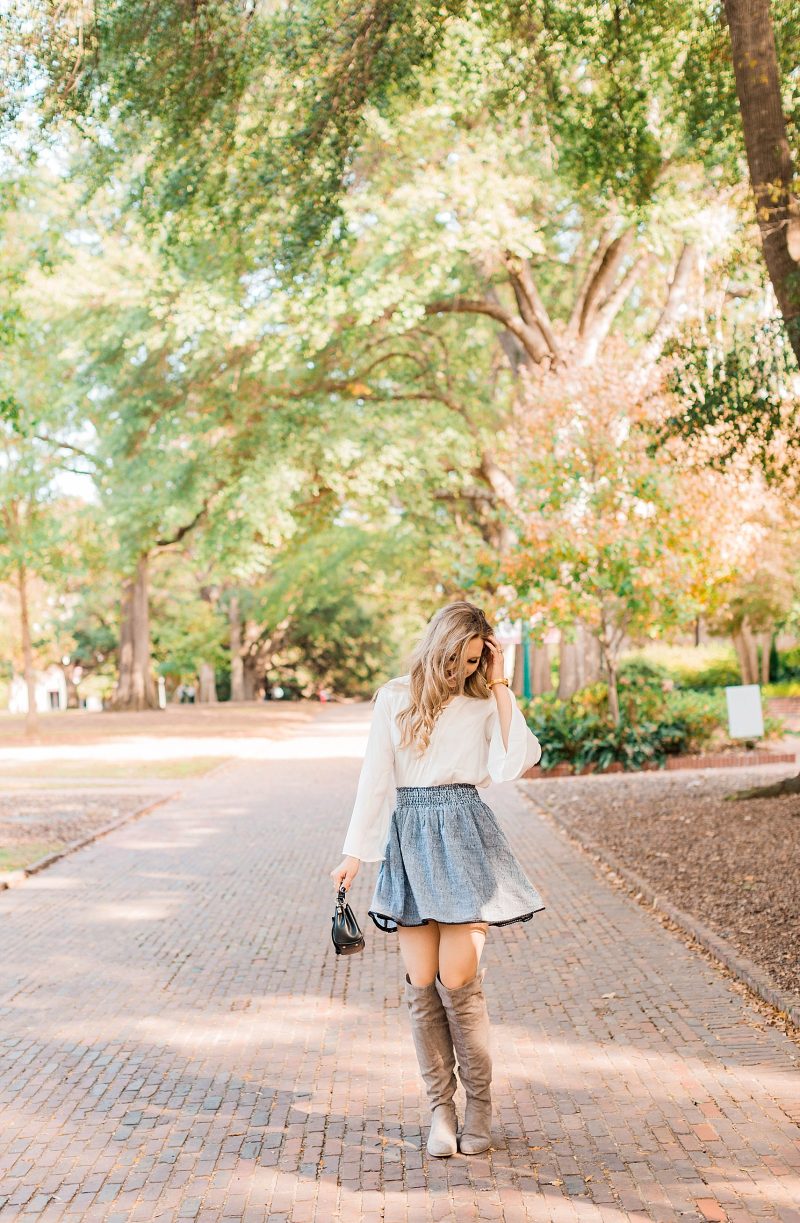 ADD CLASSIC ACCESSORIES
The second style tip when creating an outfit with more than one trend is to accessorize with classic pieces. These classic pieces can include:
Handbags
Jewelry
Outerwear
Shoes
Hair Accessories
Nail Color (even the most subtle details count!).
The reason why you want to use this style tip is because your outfit is "filled" with trends. By incorporating classic accessories this helps to tone your outfit down a bit and, again, let the attention of your look be on the trends your showcasing!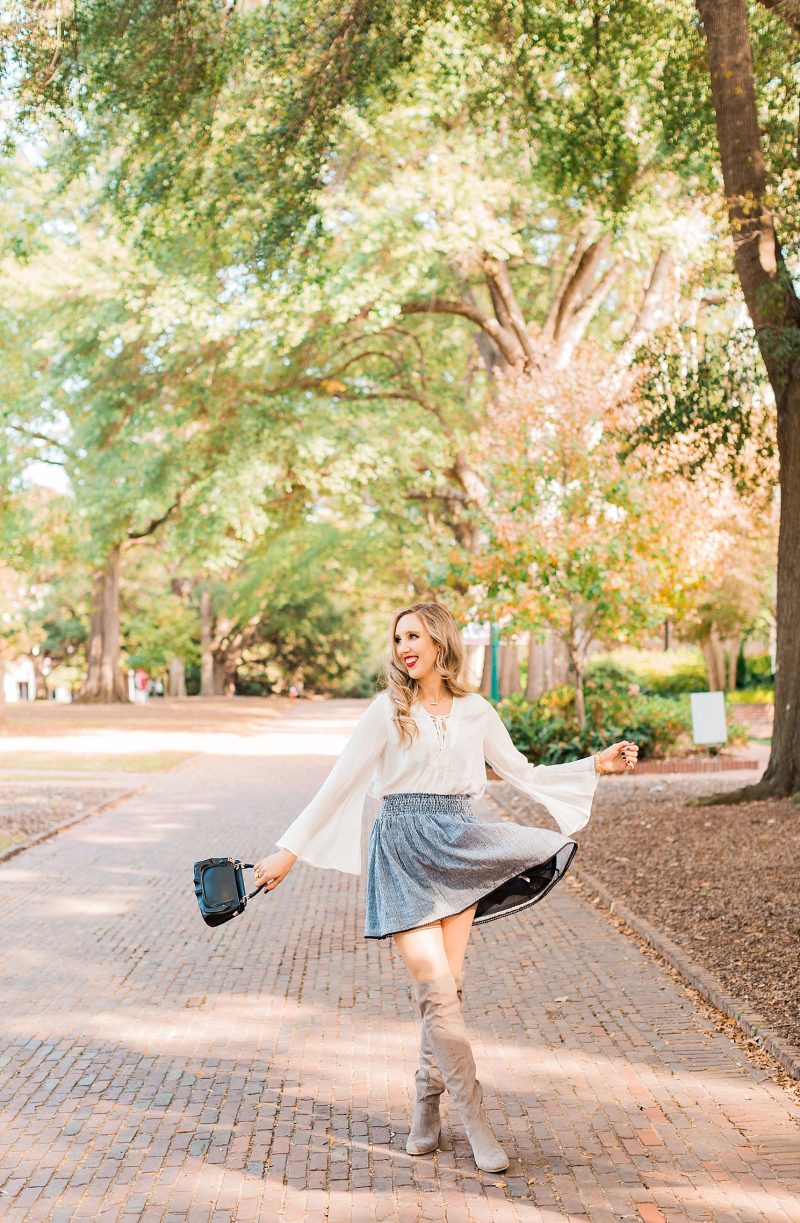 DON'T TRY TOO MANY TRENDS
When wearing more than one trend it's best to not try and wear too many in one look. A general rule of thumb is to not wear more than two or three major trends. The reason for this is because if you are wearing more too many it's hard for someone's eye to focus on your overall look. Instead, they will be distracted by all the various trends you are wearing and it may not look like one cohesive outfit.
If you would like to wear more than three trends (because there are no rules in fashion, just guidelines!) I recommend wearing more subtle trends such as nail polish color or a hair trend. This way you don't have more than more than three major trends competing with one another.
What did you think of today's post? I would love to chat with you in the comments below! Follow me along on Instagram, Pinterest, and Facebook for daily style inspo!
Thank you SO much for stopping by Blush & Camo and I'm sending you so much love!
xx Julianna
SHOP MY POST