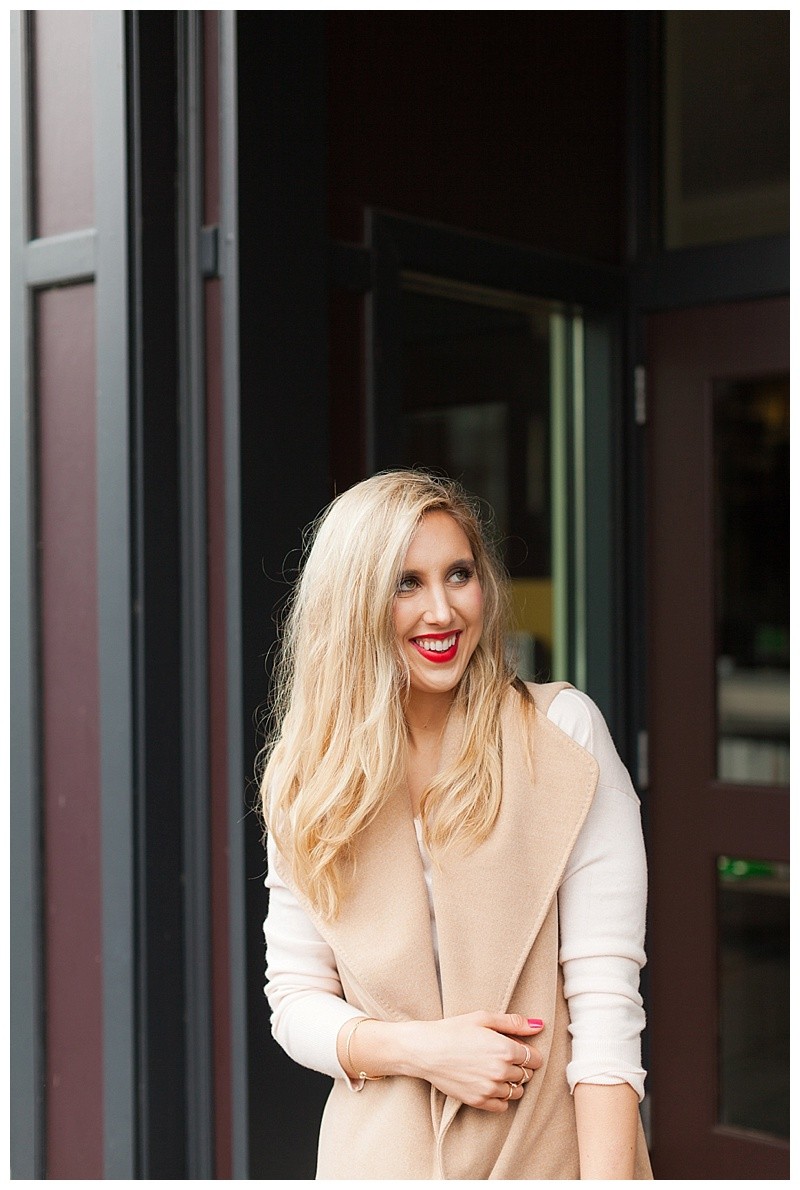 Hello, gorgeous! Faux leather leggings are typically associated with the words "edgy" and "chic" (which they totally are!) but today I'm sharing how to take your favorite pair of faux leather leggings and create a feminine look! Keep reading to find out my three must have style tips (and take a look at other posts on faux leather leggings here and here!)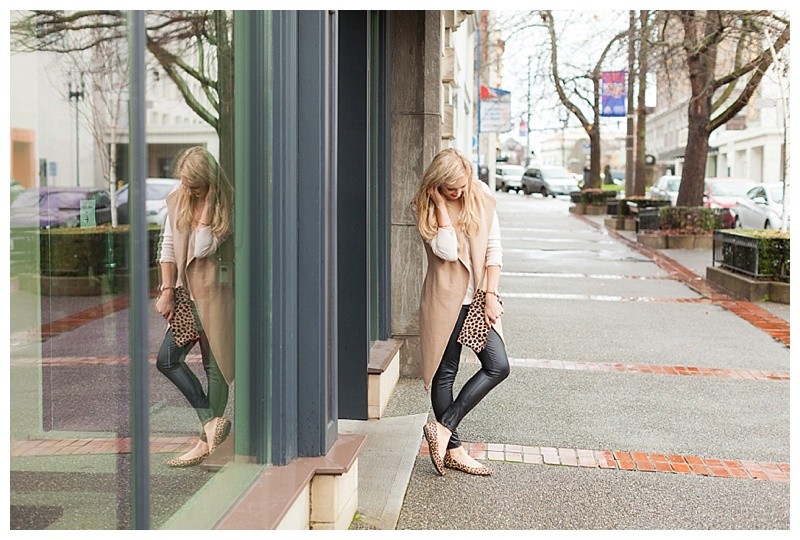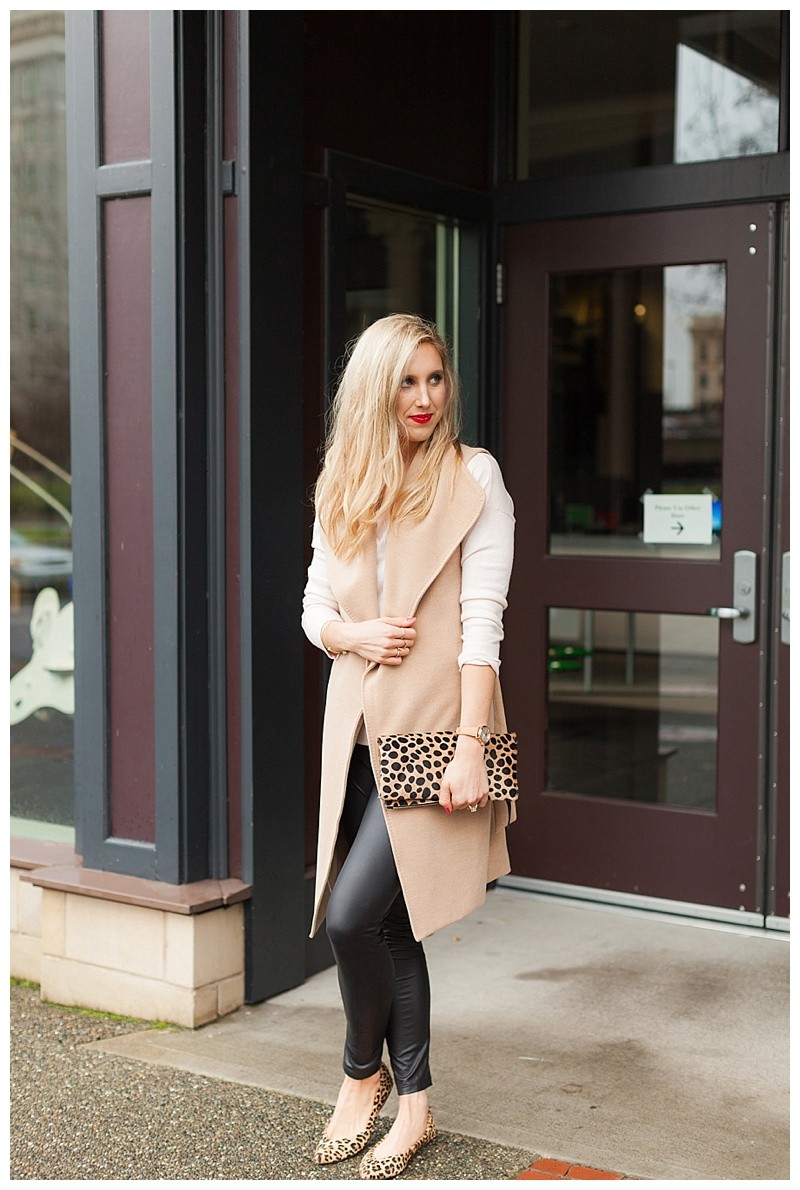 CHOOSE NEUTRALS 
Faux leather leggings typically come in black, so in order to keep your outfit both chic and feminine you'll want to keep the rest of your outfit pieces in neutrals (except for one, but I'll get to that in style tip #2!). These bottoms are perfect for mixing and matching neutrals like I did in this post here.
I opted for mixing black and camel hues to add an element of luxe to the overall look!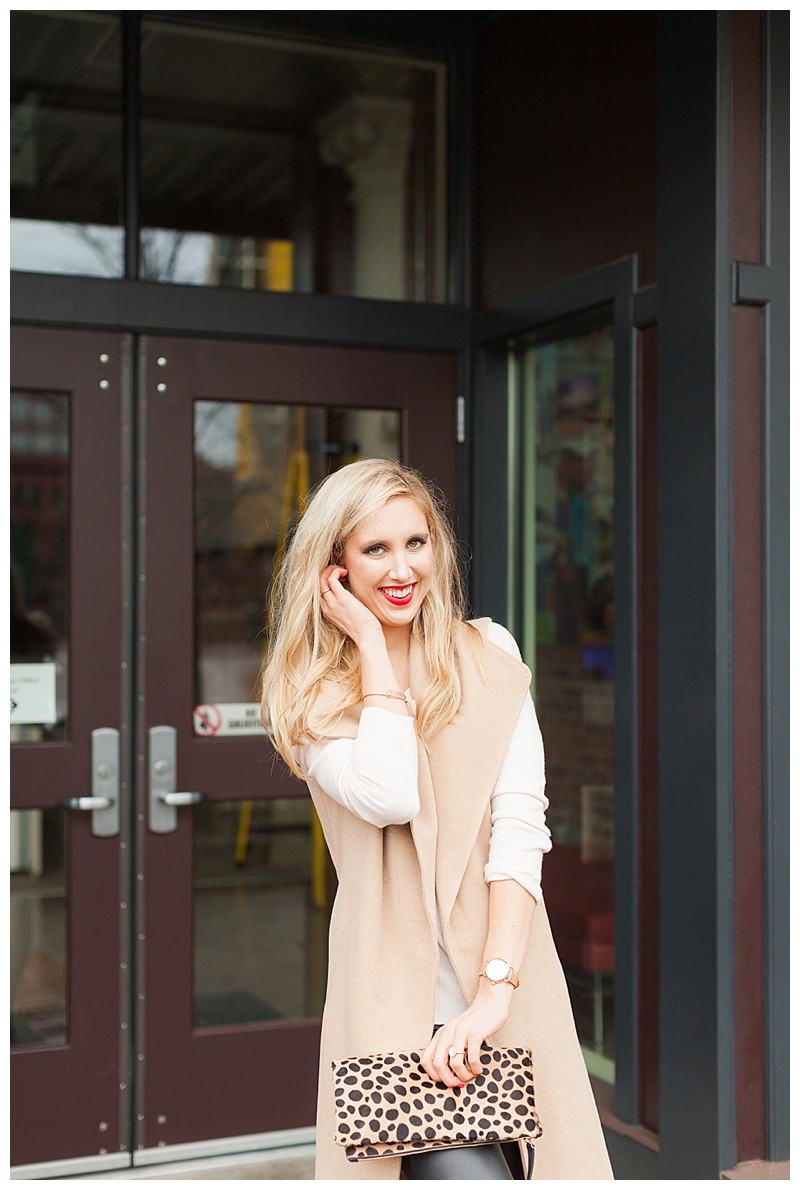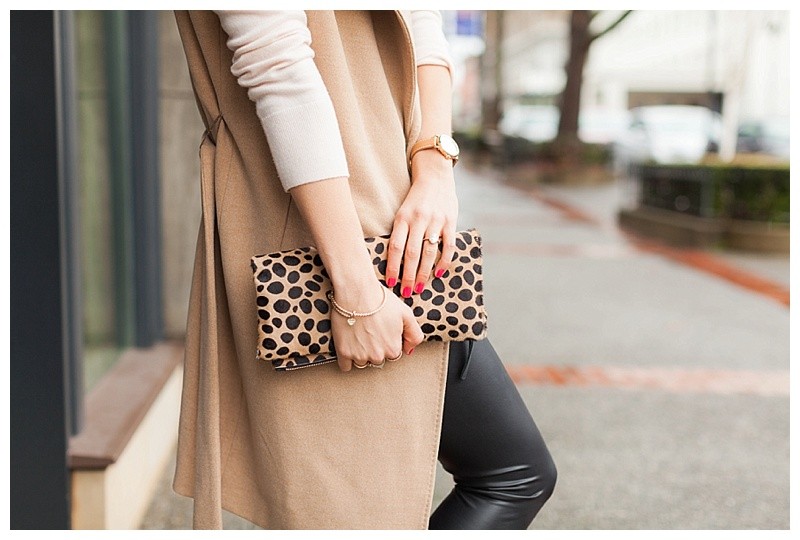 ADD A PASTEL
This is the style tip that transforms your look from "edgy and chic" to "feminine and chic"!
In this outfit you want to choose one item that is in a pastel color. I recommend the clothing item be your top because this is a large portion of the overall look. The pastel hue softens the entire look and adds the perfect feminine touch to your faux leather leggings! Pastel hues that work perfectly with black leggings are pink, blue, mint green, and teal.
BONUS STYLE TIP:  I recommend the pastel color you choose is an item you are wearing and not an accessory because this will add a greater emphasis on the feminine vibe you are incorporating into your look!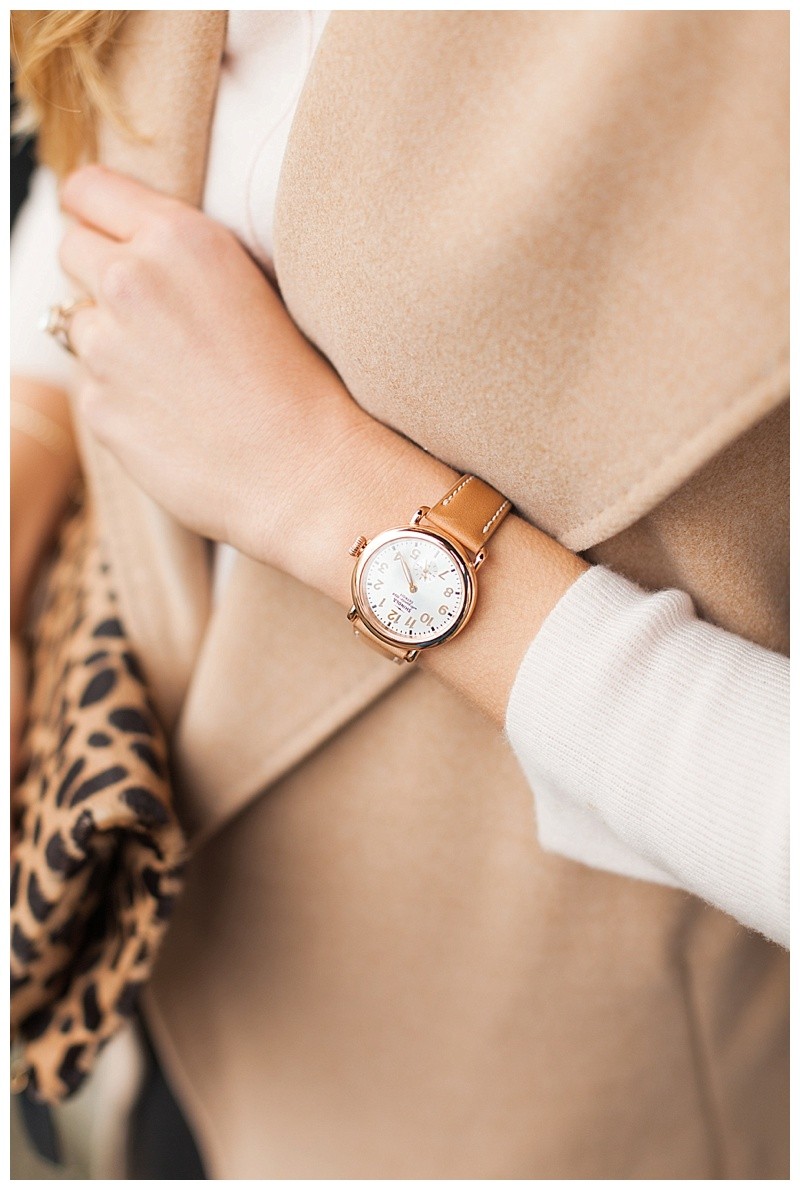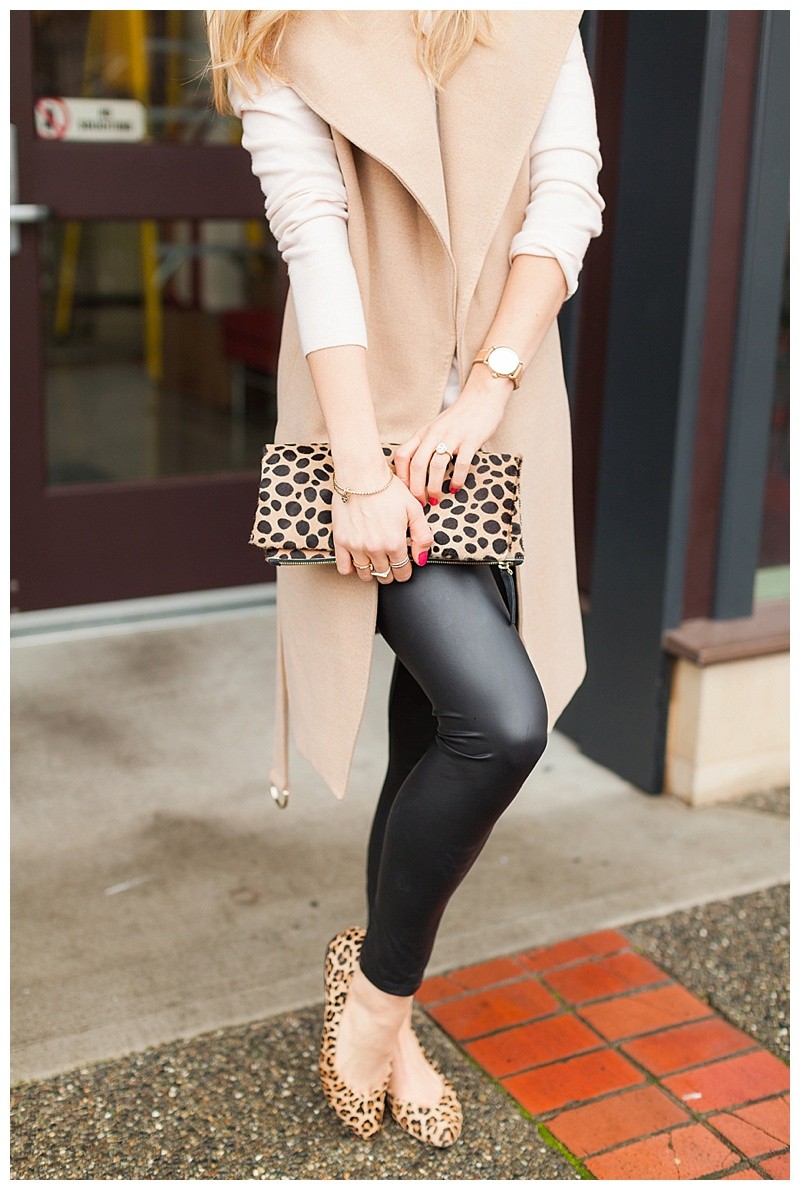 MIX IN A PATTERN
To break up the overall look, and to prevent this outfit from looking like you're color blocking, add a pattern! Stripes are always a classic and feminine pattern to incorporate into any look, but for today's post I opted for a leopard print since this print incorporates both the black and camel tones I am wearing!
Using these three simple style tips will ensure your faux leather leggings transform from edgy to feminine every single time! What did you think of today's blog post?! I would love to hear from you in the comments below!
Thank you so much for stoping by Blush & Camo!
xx Julianna
SHOP THIS LOOK