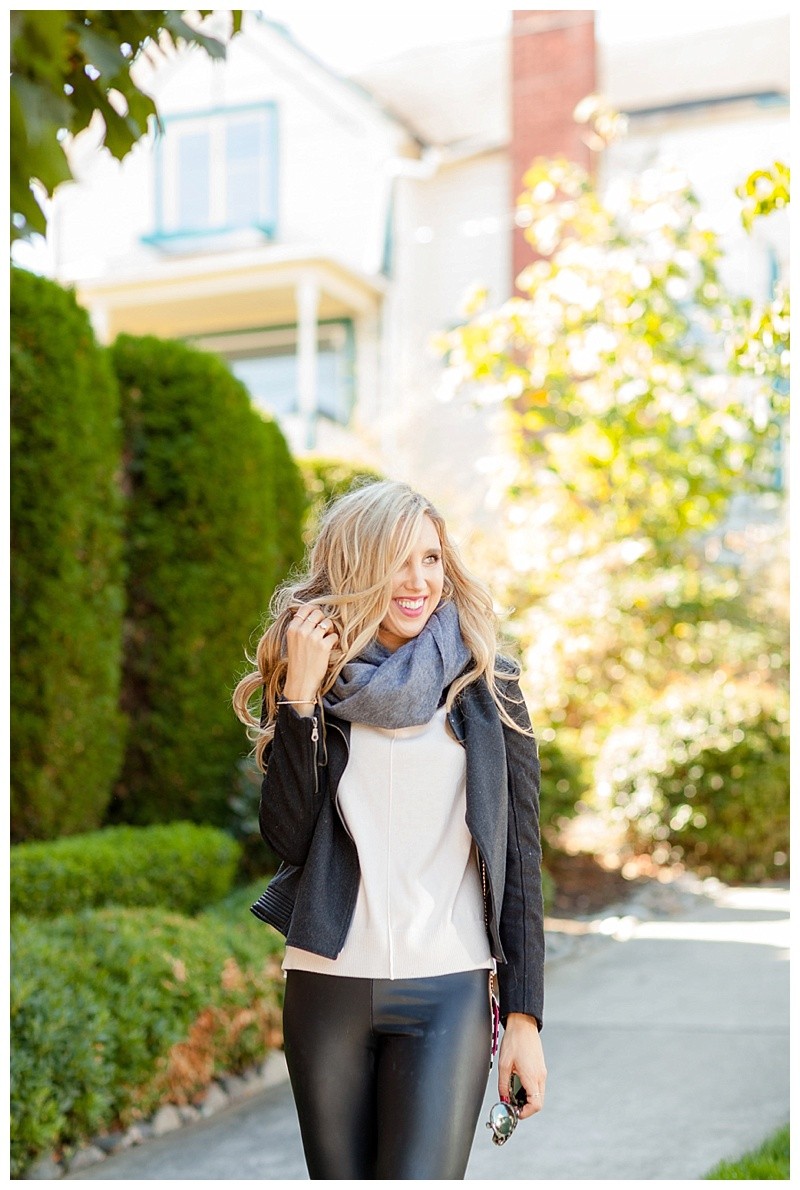 Faux leather leggings are a look I absolutely LOVE for fall! You can see my date night look wearing these bottoms in this post here! I found myself only wearing these leggings for night events such as going on a date with Chuck, or going out with my girlfriends. I only had one problem- I wanted to wear these pants all. the. time. But how to I wear these leggings and give them more of a daytime vibe?!
Today I'm giving you the dos and don'ts of wearing faux leather leggings during the daytime! Keep reading Blush Babe and get your style on!
DO: INCORPORATE A PASTEL COLOR
Adding a pastel sweater or blouse will add a feminine touch. This is important because the leggings are such a statement piece. This pastel color will help to counterbalance that edginess and make these pants more appropriate for daytime wear. I am wearing a light pink sweater in this look for today's post.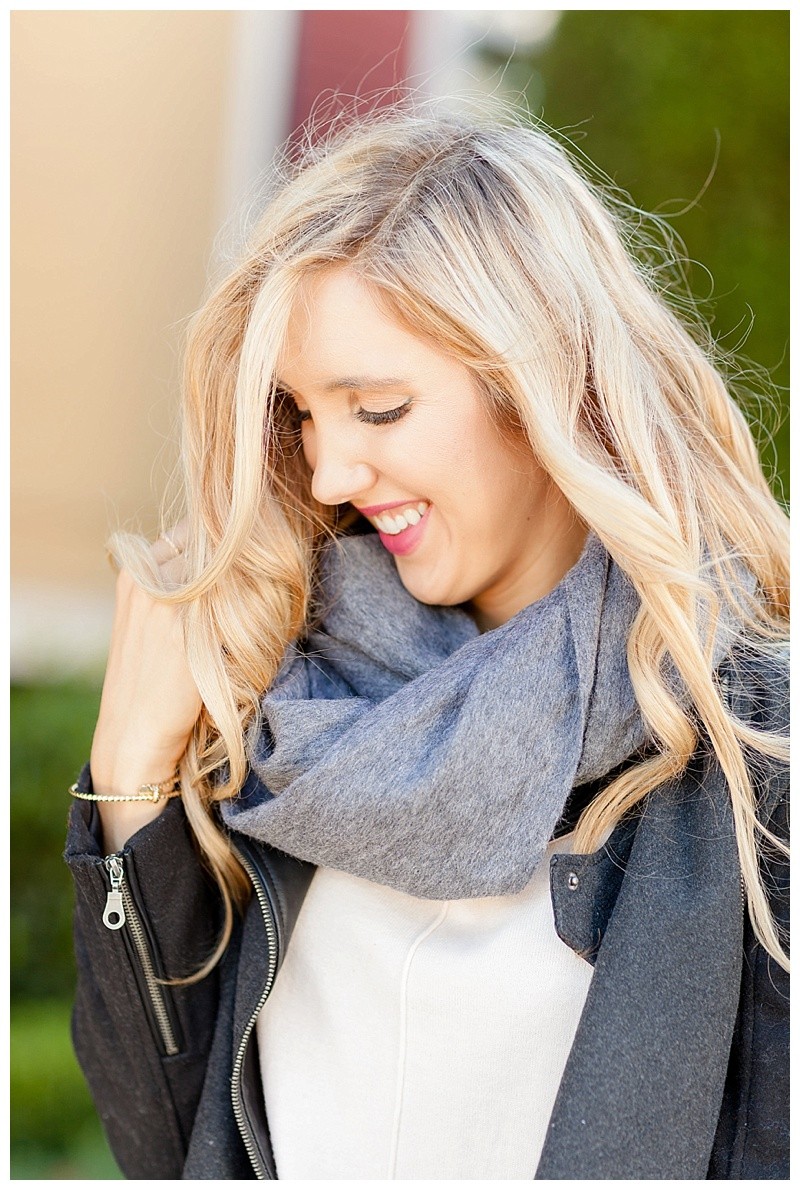 DO: ADD ON THE LAYERS
It's fall and starting to get chilly outside so pile on those layers! Adding a jacket, vest, or cardigan you would normally wear with a pair of jeans gives these leggings an additional element of a daytime look.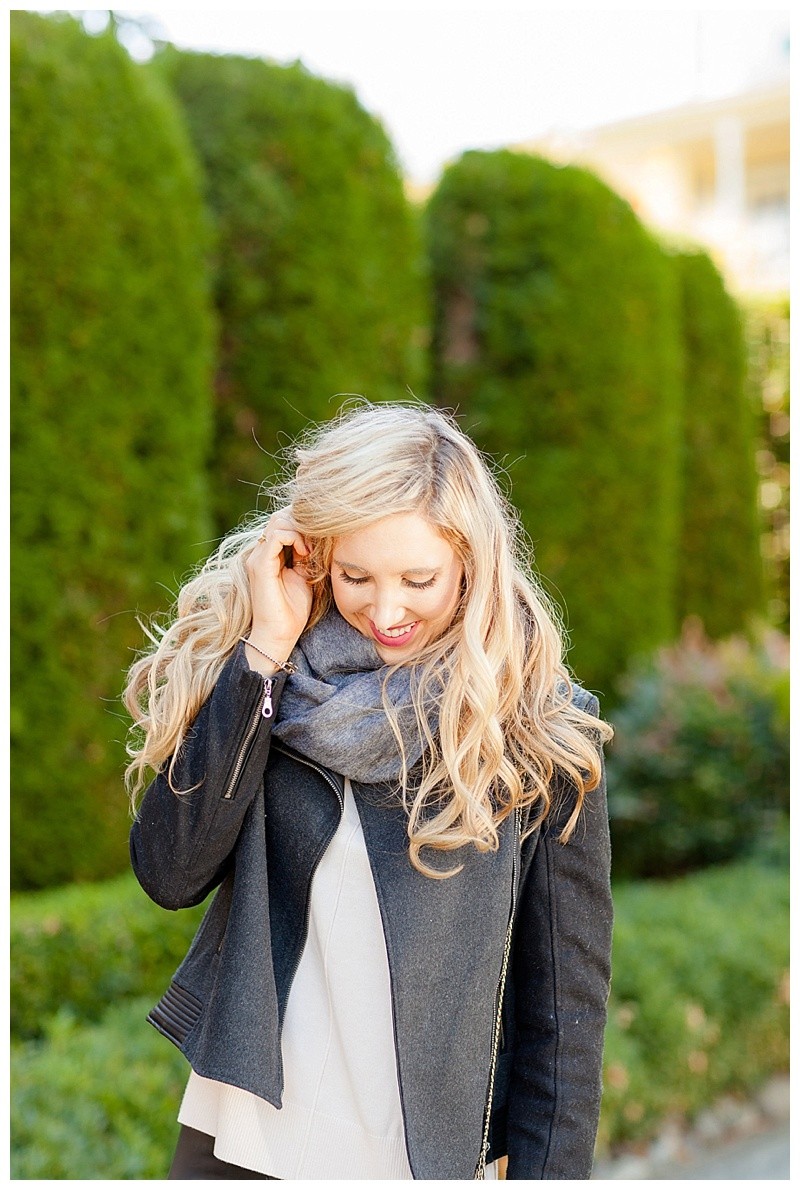 DO: WEAR FLATS
It's the daytime and lets be honest- you want to be as comfortable as possible! Add your favorite Chuck Taylors or feminine flats to add some chic (comfort) to this look!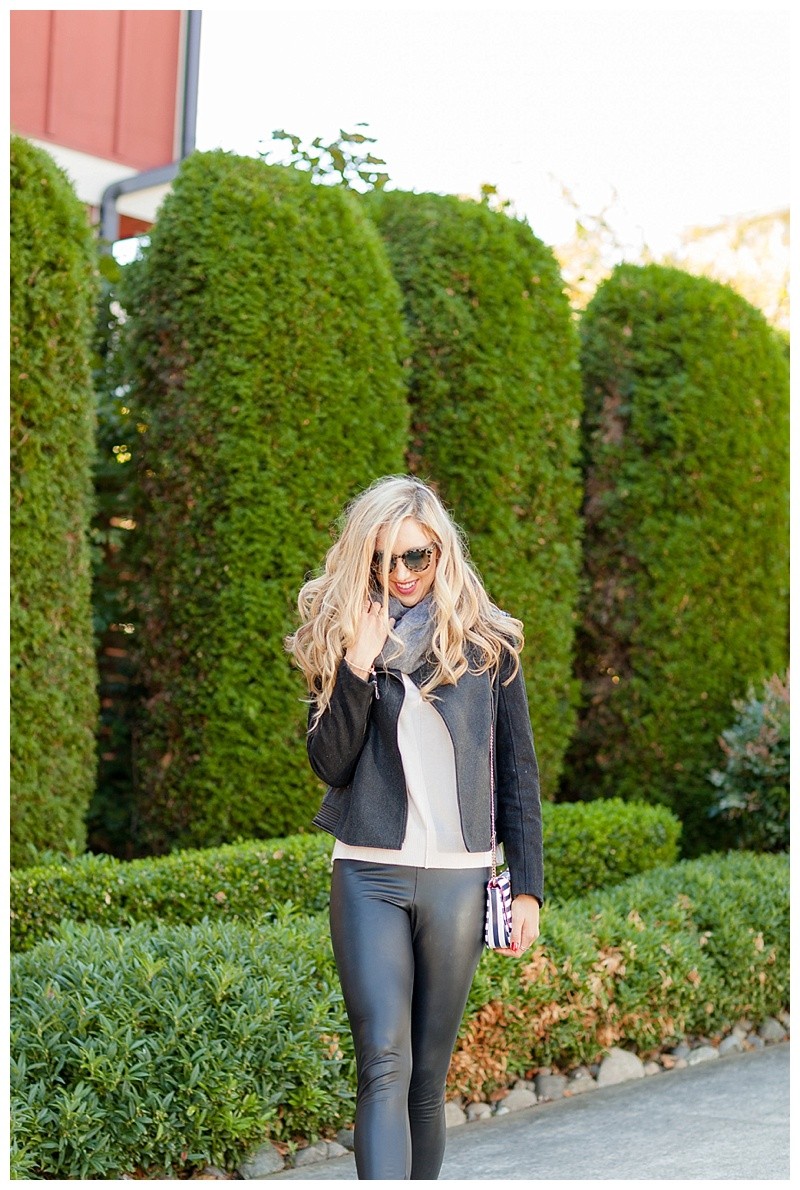 DON'T: WEAR A CROP TOP
Since we are aiming at styling a daytime look here wearing a crop top would show off a little to much skin. The crop top is also likely to be a tighter garment. Wearing a crop top would be more of a nighttime vibe.
Instead, stick with a sweater or tunic which is a more relaxed fit and is the perfect balance to these bottoms!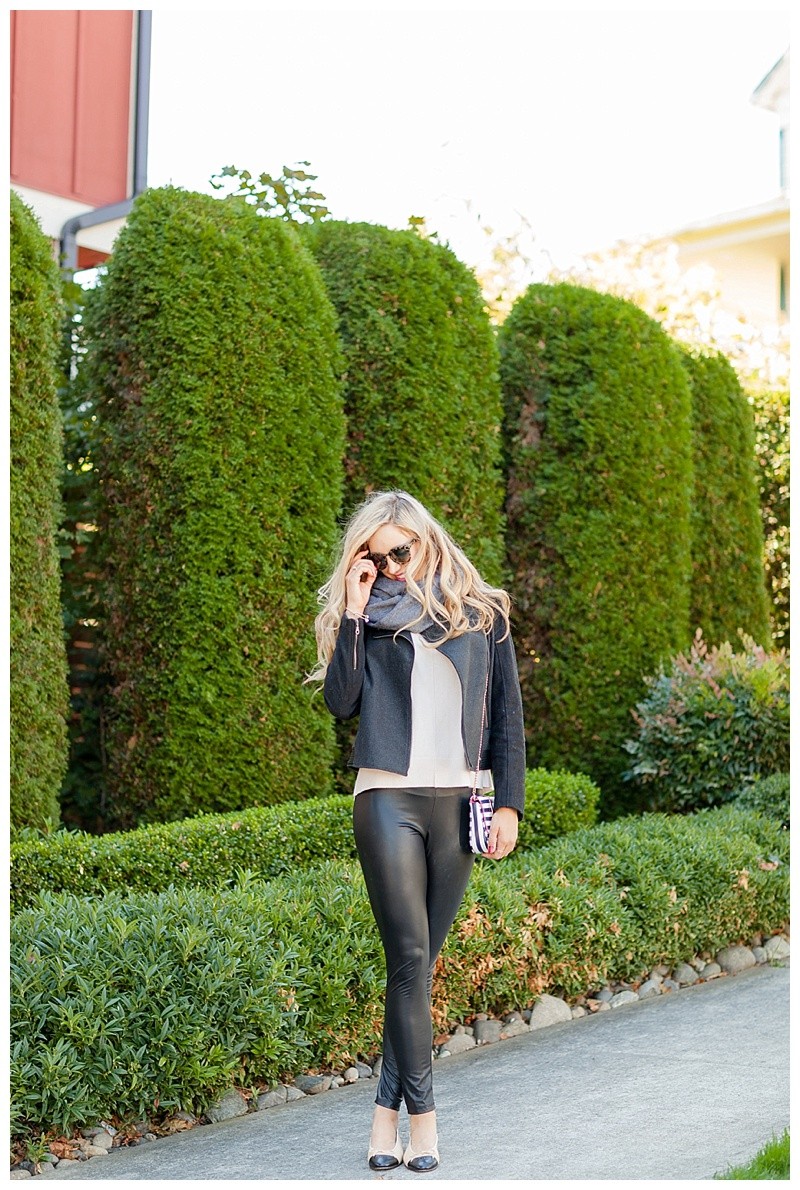 DON'T: ADD HEELS
As stated before, the faux leather pants are already the statement piece. The rest of the outfit needs to counter balance the bottoms. The heels gives more of a night time feel, not the everyday look we are going for.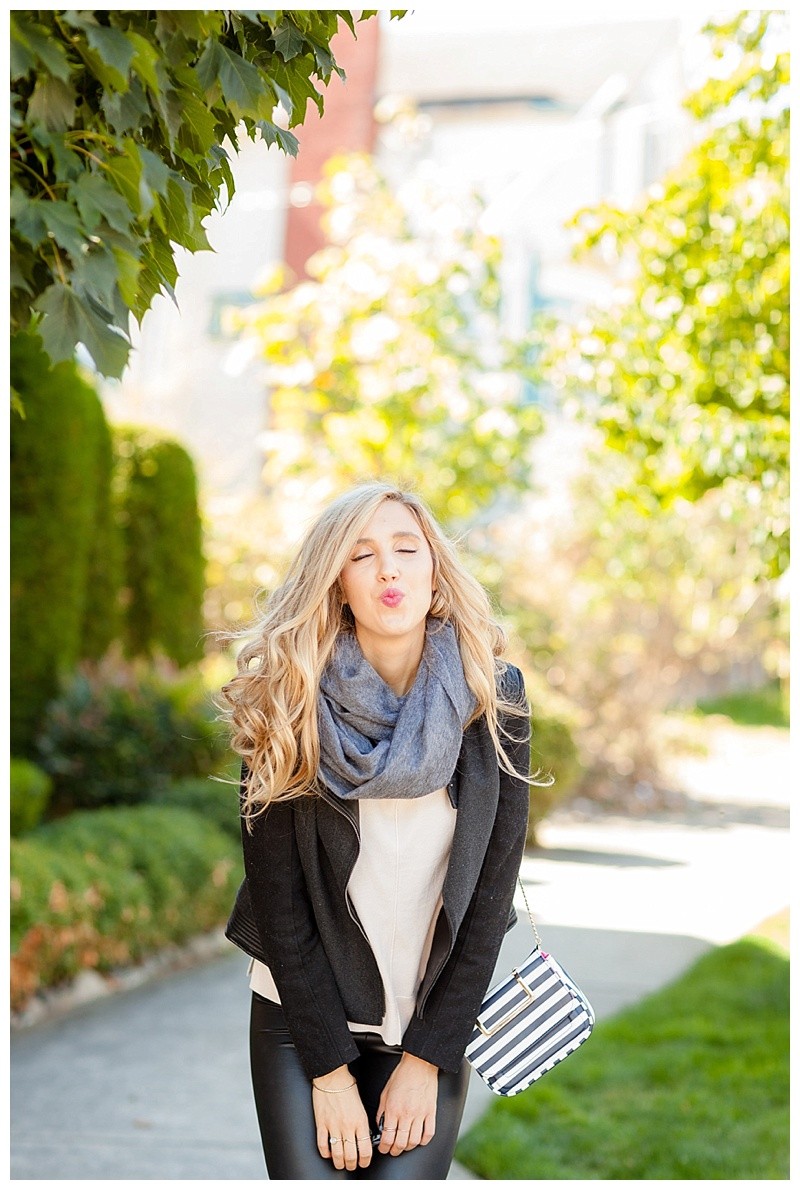 DO: WEAR THIS LOOK WITH CONFIDENCE 
This is not your usual everyday look so rock it with the confidence you've got!
Thank you so much for stopping by Blush & Camo!
Want to be a Blush Babe?! Follow me along on Instagram @julianna_claire, twitter @blushandcamo, or Facebook to join the community of gorgeous Blush & Camo readers!
xx Julianna
Flats/Leggings/Coat/Sweater/Handbag