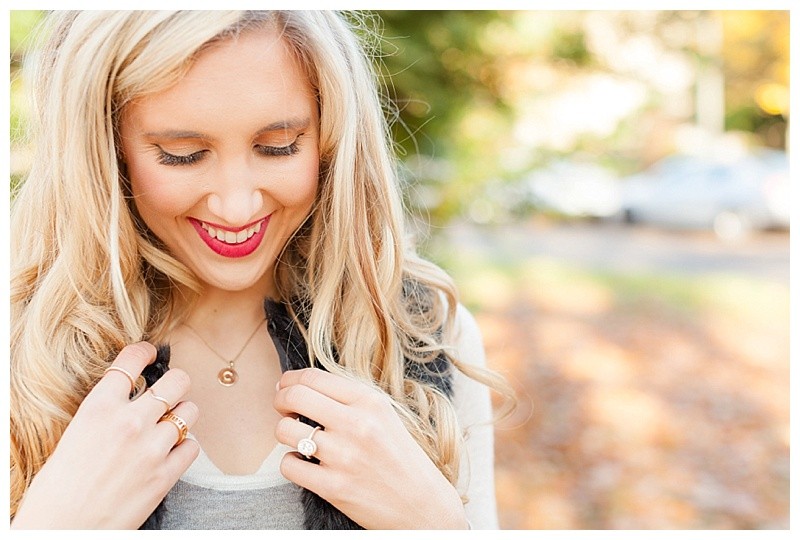 Today I am so excited to give all you gorgeous ladies 5 reasons why you NEED a faux fur vest in your wardrobe! I paired my black fur vest with neutrals and pops of gold jewelry to make this look extra luxe! I've also linked some of my favorite faux fur vests at the bottom of this post so you can shop them!
Let's get started!
1.) A CLOSET STAPLE
With so many trends appearing every season a faux fur vest is a winter classic. When the cold weather starts creeping back- the retail stores start displaying their faux fur vests. So go ahead and have guilt free splurge on a faux fur vest knowing you're going to wear this item season after season!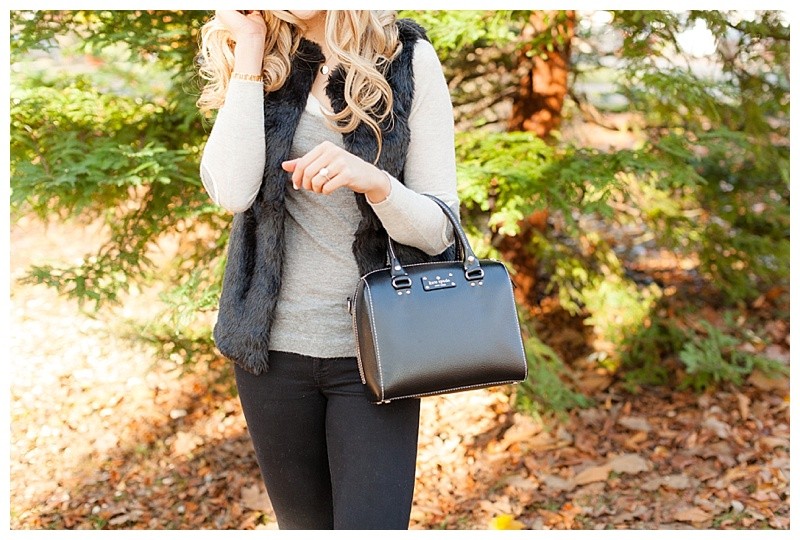 2.) INSTANT CHICNESS
As someone who loves style, I am ALWAYS looking for ways to amp up chicness to any look! Adding a faux fur vest is a simple, and very effective, way to instantly amp up your chic!
If I was only wearing this grey sweater and black jeans this outfit would be a pretty basic look. By adding my black vest I added an additional layer (always a bonus in the winter) and instant chic- it's that easy!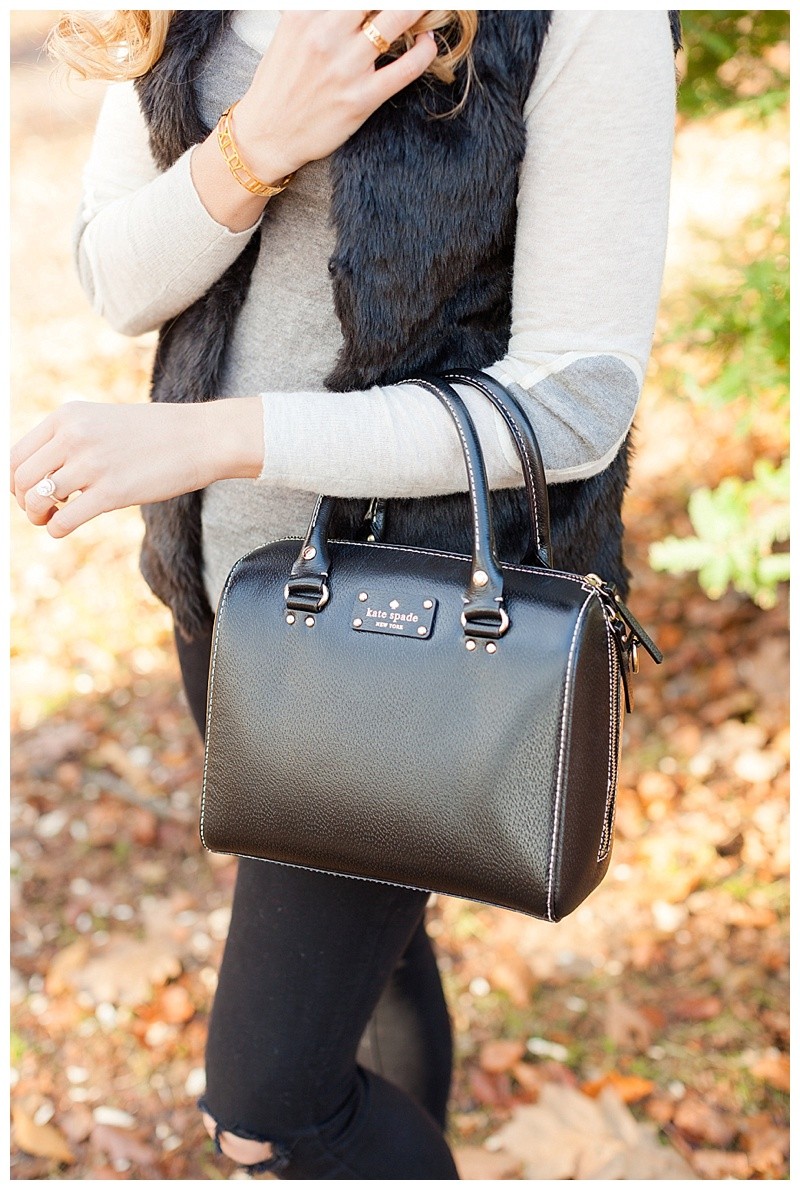 3.) DRESS UP OR DOWN
One of my favorite aspects of a faux fur vest is the ability to dress up or down a look. This vest is a wardrobe "chameleon" taking on ANY style vibe of your outfit.
If you are wearing a plaid shirt, denim, have your hair in a topknot- just throw on a faux fur vest! This is a casual, but cute look. If you decided to wear an adorable skirt with a nice blouse with a faux fur vest- all of a sudden you have a very feminine and dressier look!
I've said this in some of my other posts, but consider this vest as a little piece of "fashion magic"! It does't happen all the time, but when an item works this well with any look.. you need one!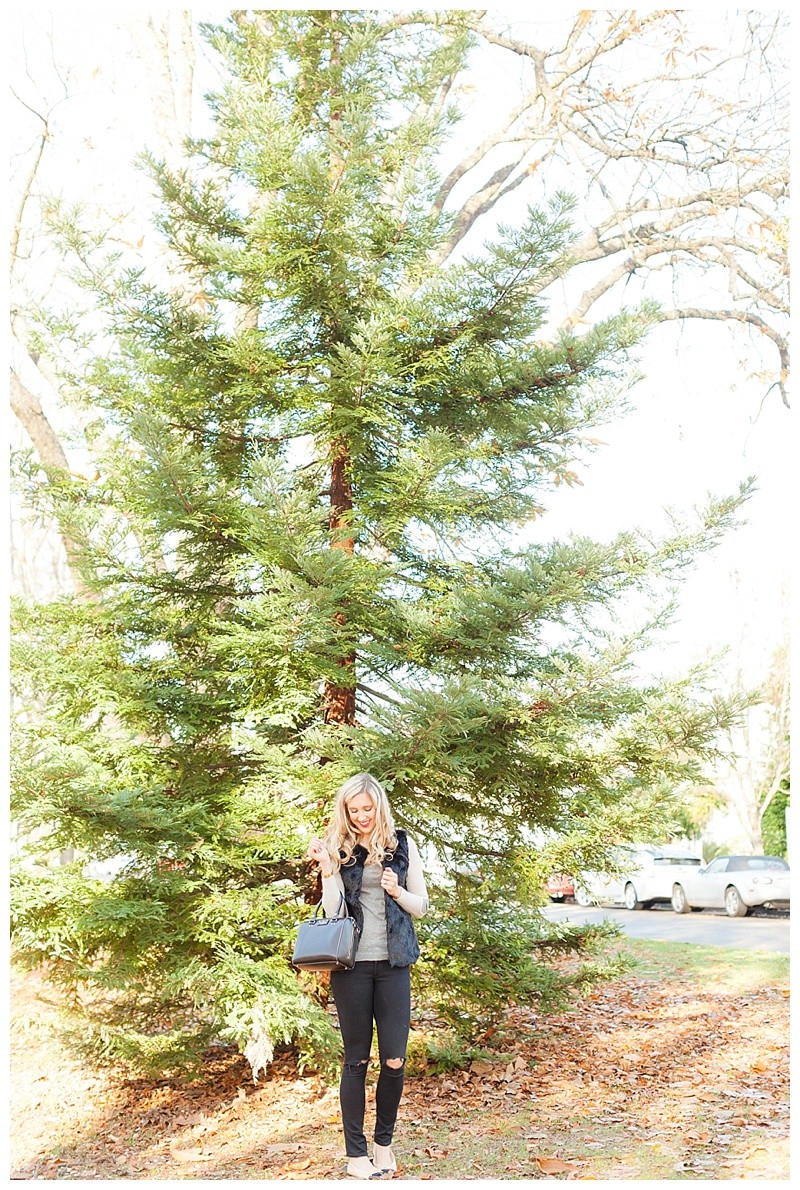 4.) PLAY WITH TEXTURES
A faux fur vest is a very simple way to play with various textures in your look. Adding a mix of textures, and succeeding at it, makes you look like one fabulous Blush Babe.. and who doesn't want that?!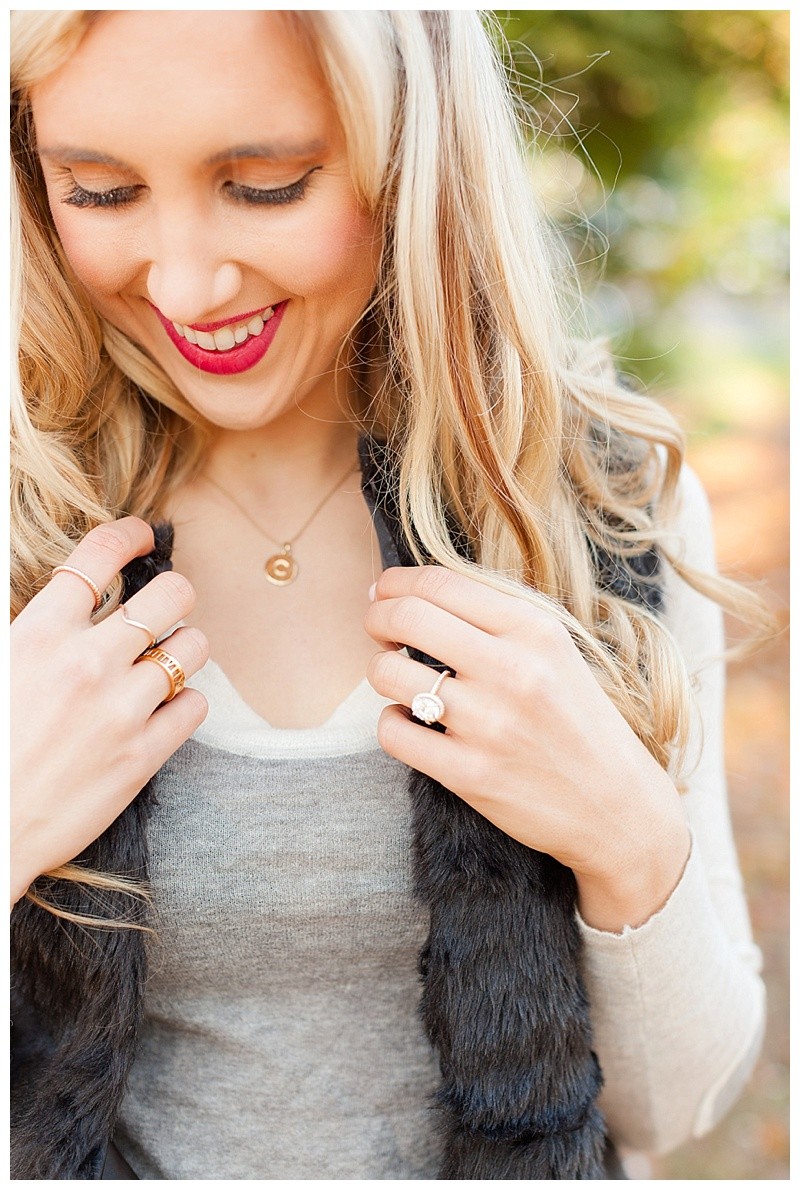 5.) DAY OR NIGHT
Faux Fur is perfect for day or night wear. This is a perfect transition piece should you choose to wear this vest to the office (depending on your dress code) and then go to happy hour afterward. No need to pack extra clothes when this item is perfect for both situations!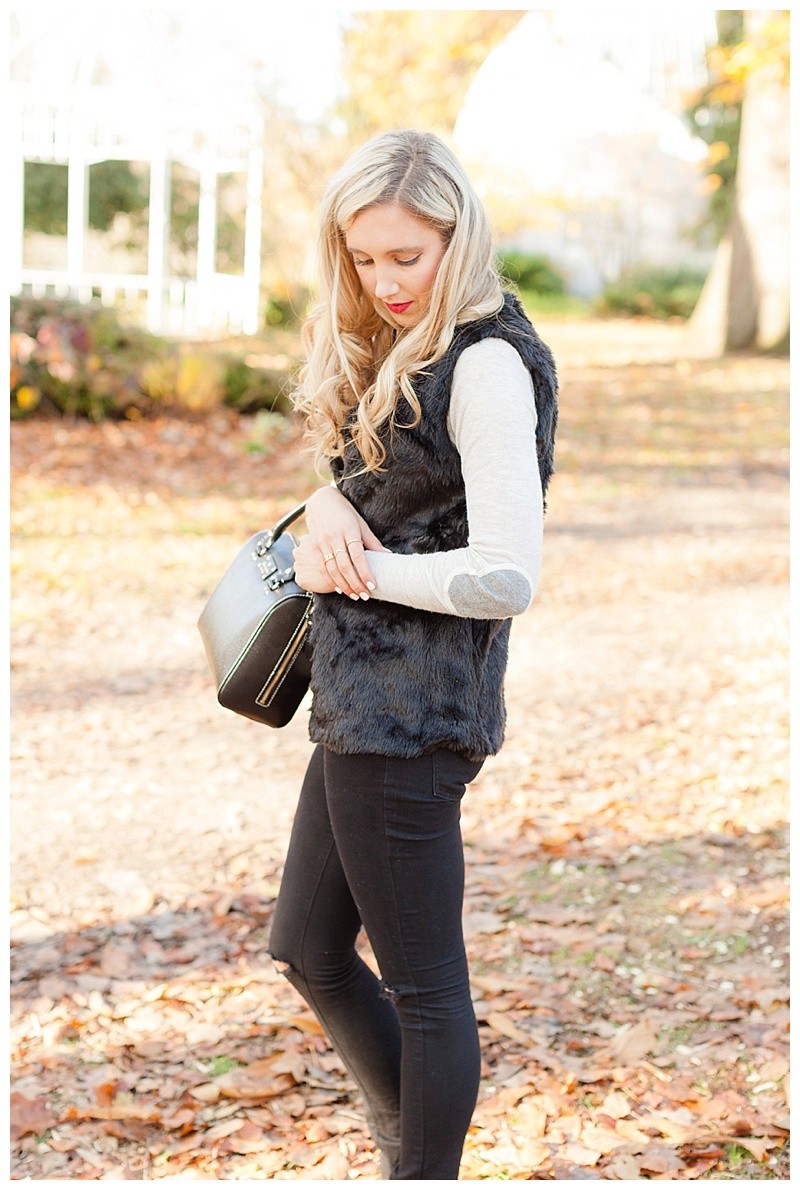 What did you think of today's post?! Would you wear a faux fur vest? I would love to hear from you in the comments below!
Thank you so much for stopping by Blush & Camo!
xx Julianna
Vest- Choies; Sweater- Banana Republic, old, similar here; Jeans- Old Navy; Shoes- Chanel; Handbag- Kate Spade, old, similar here