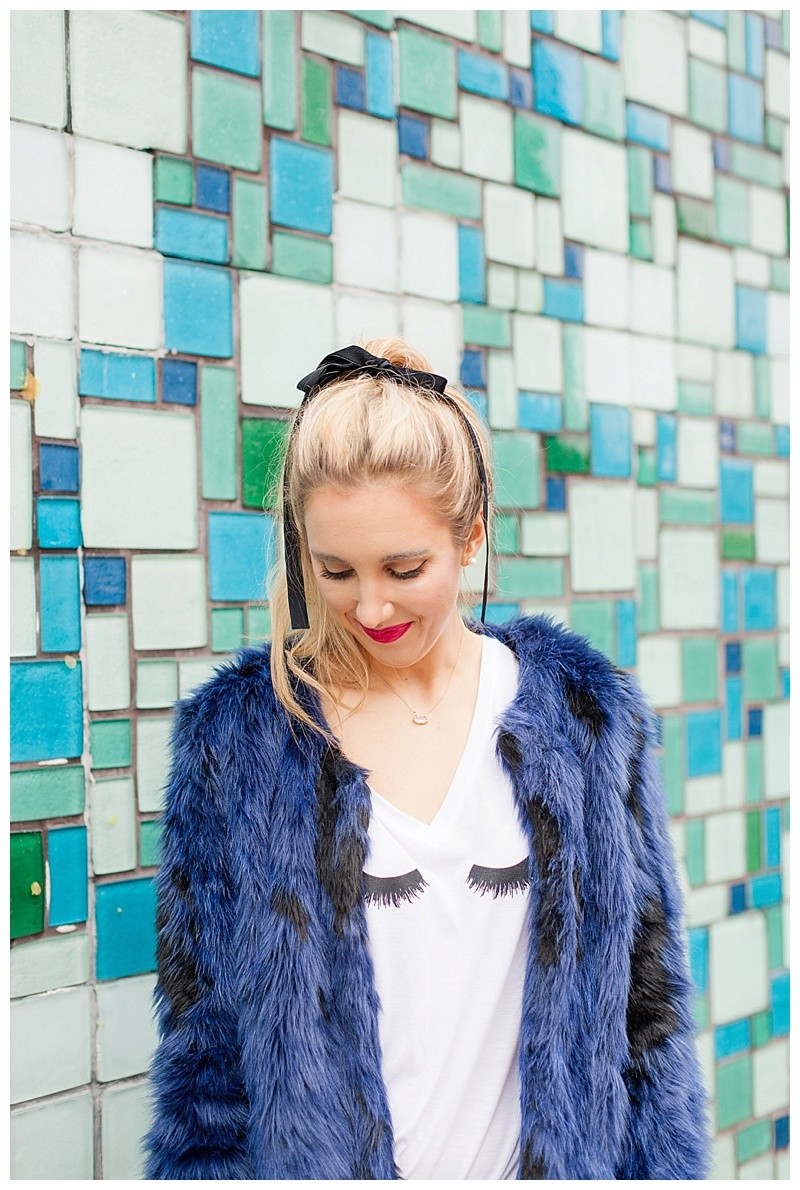 Faux fur oozes winter time and pure chicness (and we Blush Babes are ALWAYS going for the chic factor!). I recently noticed most of my friends were only wearing this type of material when we go out at night, and none of them wore faux fur during the day.
That is the inspiration for today's blog post! Today I'm sharing how to make faux fur appropriate for daytime apparel!
KEEP IT NEUTRAL
The first step to wearing faux fur for daytime is to keep your outfit's colors in a neutral palette. I know some people may thing that blue isn't a neutral, but I consider anything navy blue a neutral since it is the color of denim (and denim goes with anything!).
As you can see in this look I kept all my colors very subdued and wore navy, black, and white on my shirt.
The reason you want to stay neutral with your colors is because your faux fur item is a "wow" factor piece. You don't want to overwhelm the outfit by having to many trends (or colors) going on. The neutral colors keep everything appropriate for day!
KEEP IT CASUAL
The second styling tip for wearing faux fur for day is to keep your outfit casual.
For this look instead of opting for a dark wash jean or black jeans, which is typically associated with more formal occasions, I kept my jeans a medium wash. This type of wash is less formal and worn for all types of everyday events. This tones down the "fanciness" of the faux fur coat!
I also opted to wear a graphic t-shirt instead of a blouse. This also tones down the overall look of this outfit and makes this coat more appropriate for daytime use! I added an extra chic factor by tucking in my shirt (read ALL about this simple styling tip here) and wearing my favorite pair of Chloe flats!
I would also wear flats with this outfit and not heels to further the casual vibe you are trying to create!
PICK A FASHION CATEGORY 
The third and final step to mastering faux fur for daytime is to pick a fashion category. What I mean by this is to choose how you want to accessorize your look!
For my look I wanted to look ultra feminine so I wore a high ponytail with a velvet bow in my hair and added this feminine black handbag.
The reason you want to do this step is because you are keeping this look in neutrals and casual. You need something to spice up this look! Other categories you could choose are normcore, rocker (think black booties), playful (think lace-up flats) etc..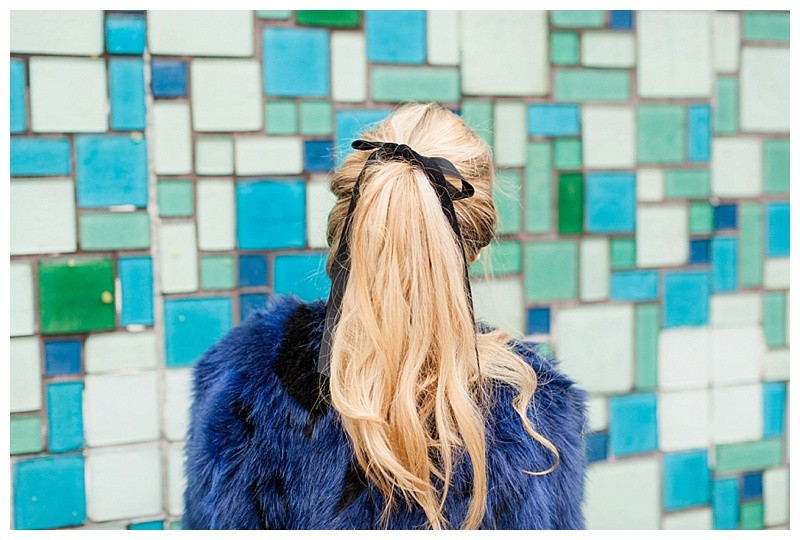 What do you think of these styling tips?! I would love to hear from you in the comments below!
Thank you so much for stopping by Blush & Camo!
xx Julianna
Coat- Forever 21, similar here; Jeans- Citizens of Humanity; Flats- Chloe; Shirt- Lash and Love Apparel; Handbag- Kate Spade