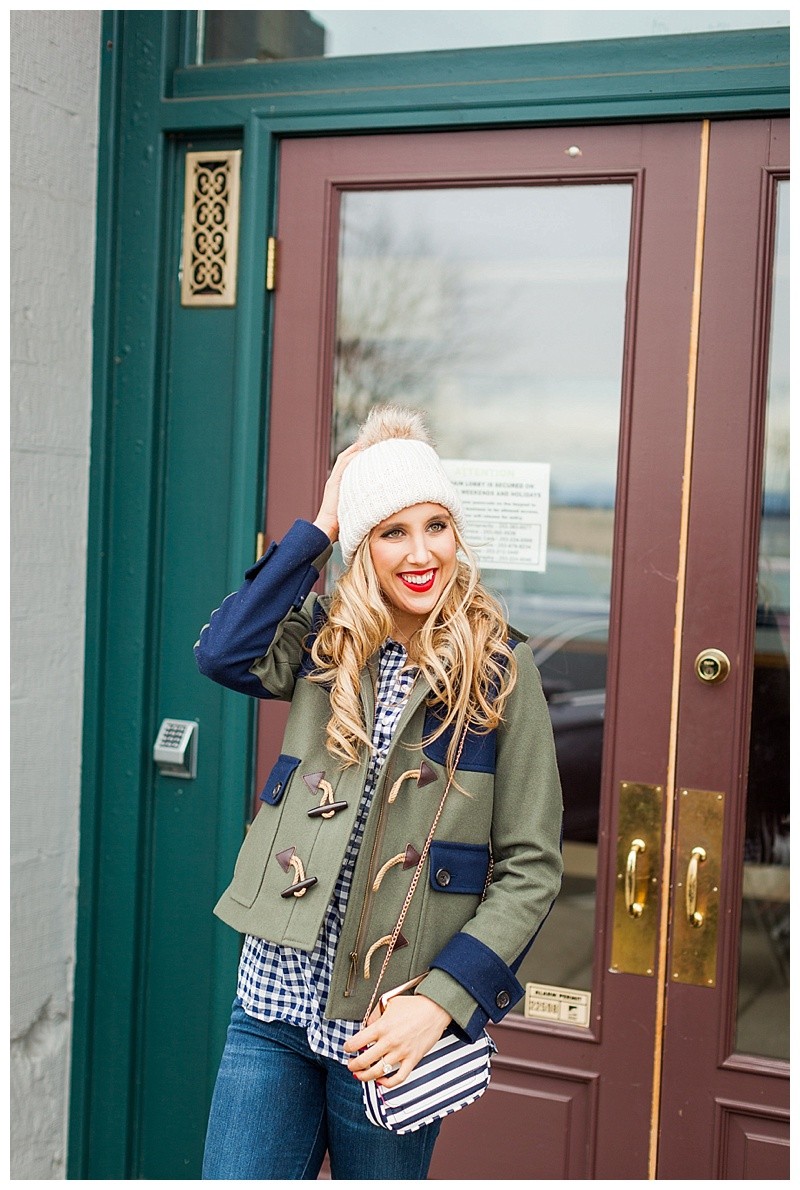 Hello, Gorgeous! Today I am so excited to share with you how to look your cutest in winter layers because cold winter weather will not get in the way of an amazing outfit! Keep reading to find out the 4 style tips to make your winter layers work for you!
THE CHUNKIER THE BETTER
Yes, you read that correctly! Having over exaggerated, chunky layers looks extremely chic during the height of winter.  This is because the thickness of the chunky items embodies the winter season and adds a bit of drama to the overall appearance of your look!
The best layers to incorporate this #styletip are scarves, hats, and gloves. These items will not add bulk to areas on your body where you don't want access material, but they still give the drama we are looking for!
I opted for a chunky pom pom beanie!
LOOK FOR FUN DETAILS IN YOUR WINTER LAYERS
When buying or styling winter layers look for pieces that have a unique twist. For example, instead of my peacoat being one color (such as navy), my coat is color blocked with two rich hues as an unexpected detail to a winter coat! My beanie, as well as being a chunky knit (see above for my first #styletip), also has this uber fun pom pom at the top.
The reason you want to look for these unique details in your layers is because it breaks up your overall look, PLUS adds an element of fun (which typically isn't associated with layering)!
PLAY WITH LENGTHS
I have stated this style tip in previous posts, but it's honestly a great one! Play with lengths when layering your winter looks because this adds dimension to your outfit! For example, having a shirt peep out of your coat (as I did in this post), or adding a scarf that lays loosely around your neck are simple, yet effective ways to play with length.
BONUS STYLE TIP: Wearing a scarf is the easiest way to play with lengths in a look. This style tip is easy: If you are wearing a longer coat (to your knees or below) wear the scarf wrapped around your neck to create a high-low effect. Should you opt for a shorter coat, let the scarf hang loosely around your neck to create the same high-low dimension to you overall outfit .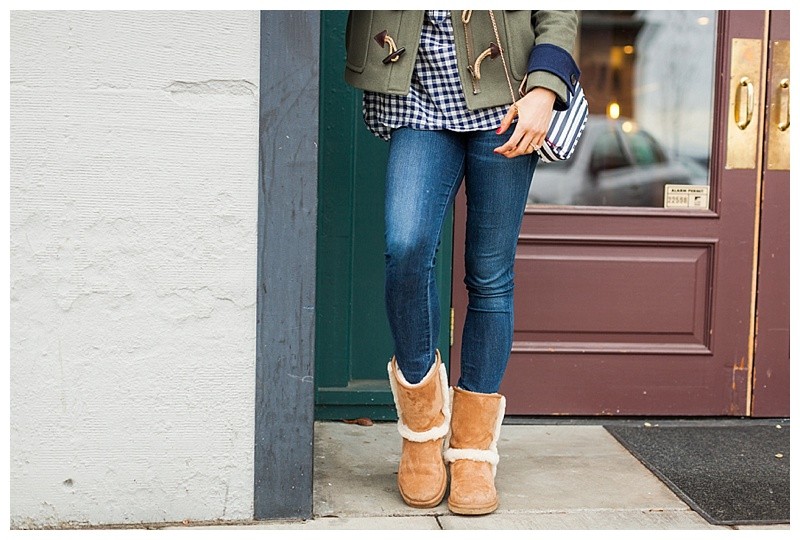 OPT FOR A CUTE HAIRSTYLE
This is my favorite tip and one that really makes a difference when adding layers upon layers! If you are wearing a hat it is best to wear your hair down or in a low pony tail so you can still see your amazing locks. Plus, it adds a feminine touch to the overall look!
Another way to instantly amp up the chic factor with your hair is to tuck it into your scarf instead of pulling it out for that effortless feel, or add a side braid that peaks out of your hat!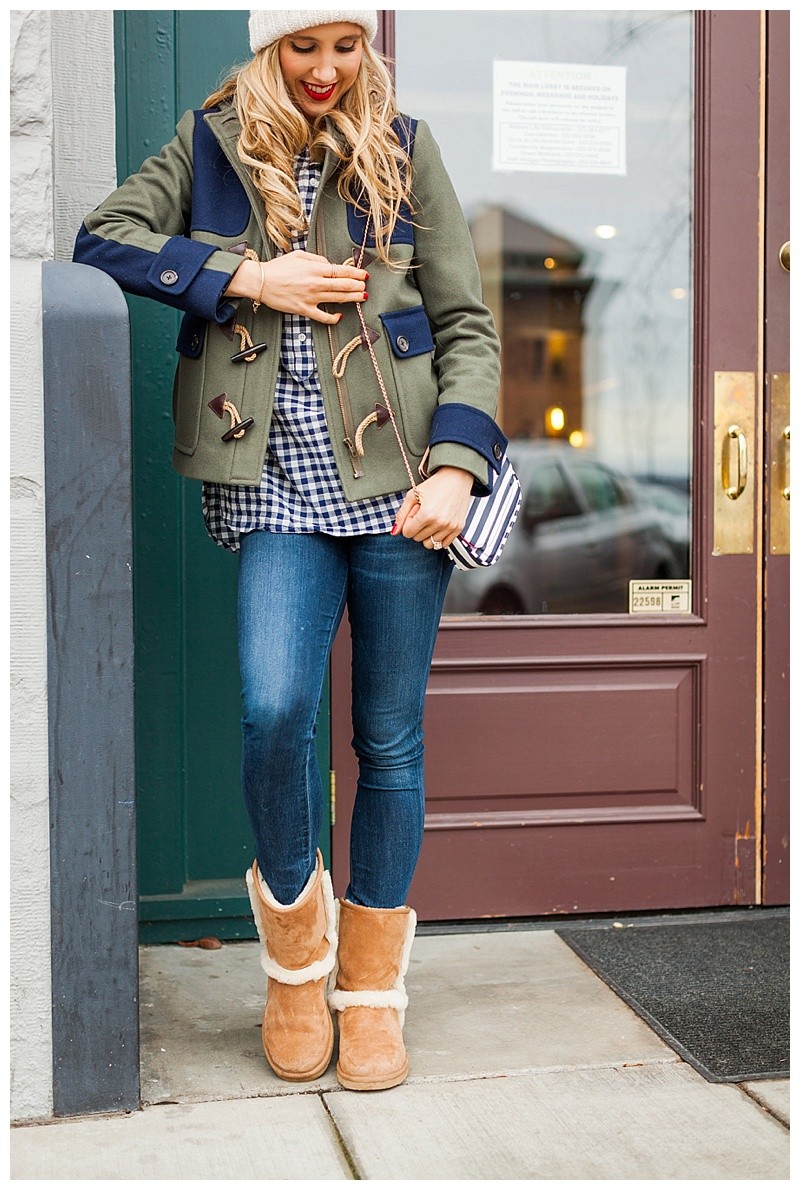 With these four tips you are sure to rock your winter layers in style! What did you think of today's style post?! I would love to hear from you in the comments below! If you see a pic you like in this post go ahead and Pin it! Both your Pinterest board, and myself, will thank you!
Thank you so much for stopping by Blush & Camo!
xx Julianna
SHOP MY LOOK