The holiday season makes me want to pile on the layers, get cozy, and drink a hot cup of coffee or hot chocolate! In between all the holiday festivities it's nice to have a casual outfit allowing you go about your busy schedule, but also exude some serious holiday vibes.
Today's post is all about holiday casual (think business casual- only for the holiday season!). There are so many variations of this look but if you stick with these basic style guidelines this is a look you can wear over and over again!
WEAR PLAID 
The easiest way to wear (what I'm calling) holiday casual is to incorporate plaid! This is a holiday classic and will never go out of style. Plus, I'm sure you already own a plaid shirt so this is a total #closetshopping moment!
I recommend wearing a plaid shirt with green or red undertones to really incorporate the holiday spirit!
ADD A HAT
This may seem obvious, but adding a chunky knit hat (such as the one I have on in this post!) or a beanie is a simple way to add some coziness to your look!
I love the pom pom on top of this beanie because it is such a cute detail!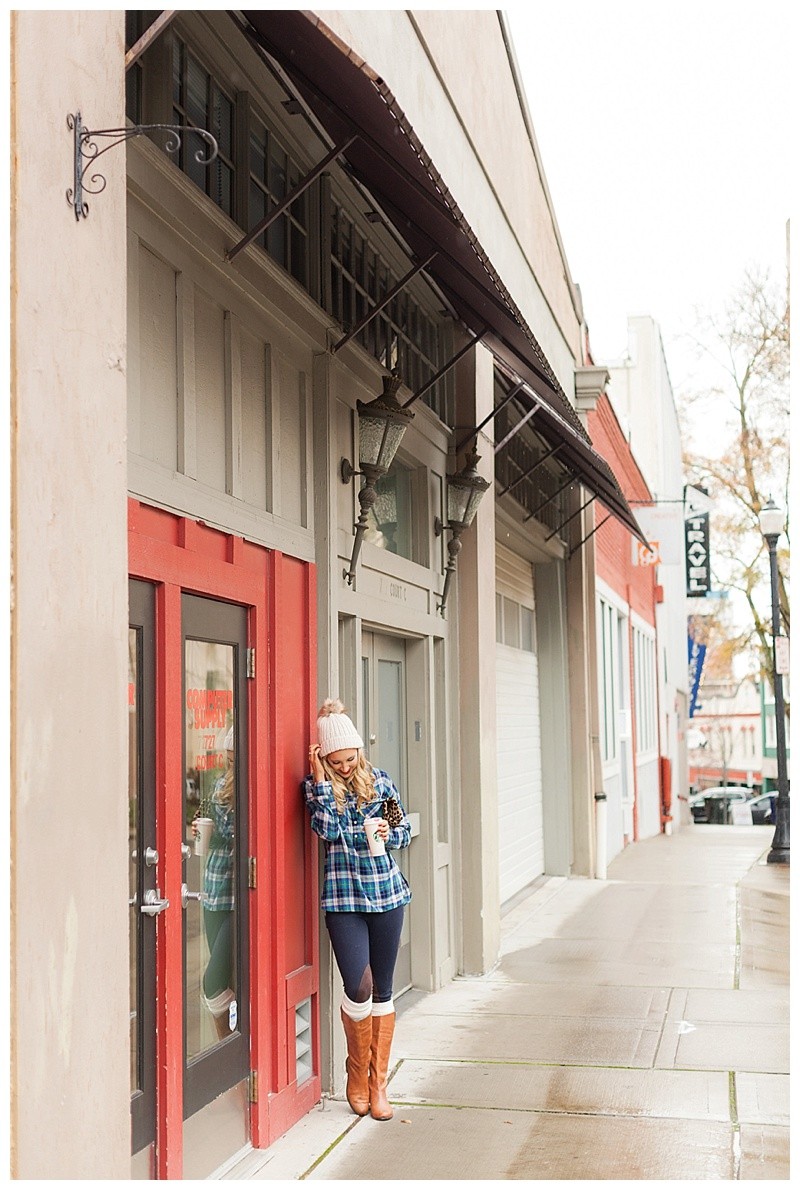 INCORPORATE BOOTS 
The last way to make this look holiday casual is to add boots! It doesn't matter if they are OTK, riding boots (like in this post today), or booties. Boots are such a winter staple that are worn all season long.
I added some OTK boot socks and pushed them to just below my knee for an extra cozy effect!
What do you think of these simple holiday style tips?! Do you incorporate these already into your looks?! I would love to hear from you in the comments below!
Thank you so much for stopping by Blush & Camo!
xx Julianna
Shirt- Old Navy; Leggings- Ralph Lauren; Riding Boots- Ralph Lauren; Hat- H&M; Clutch- Clare V.