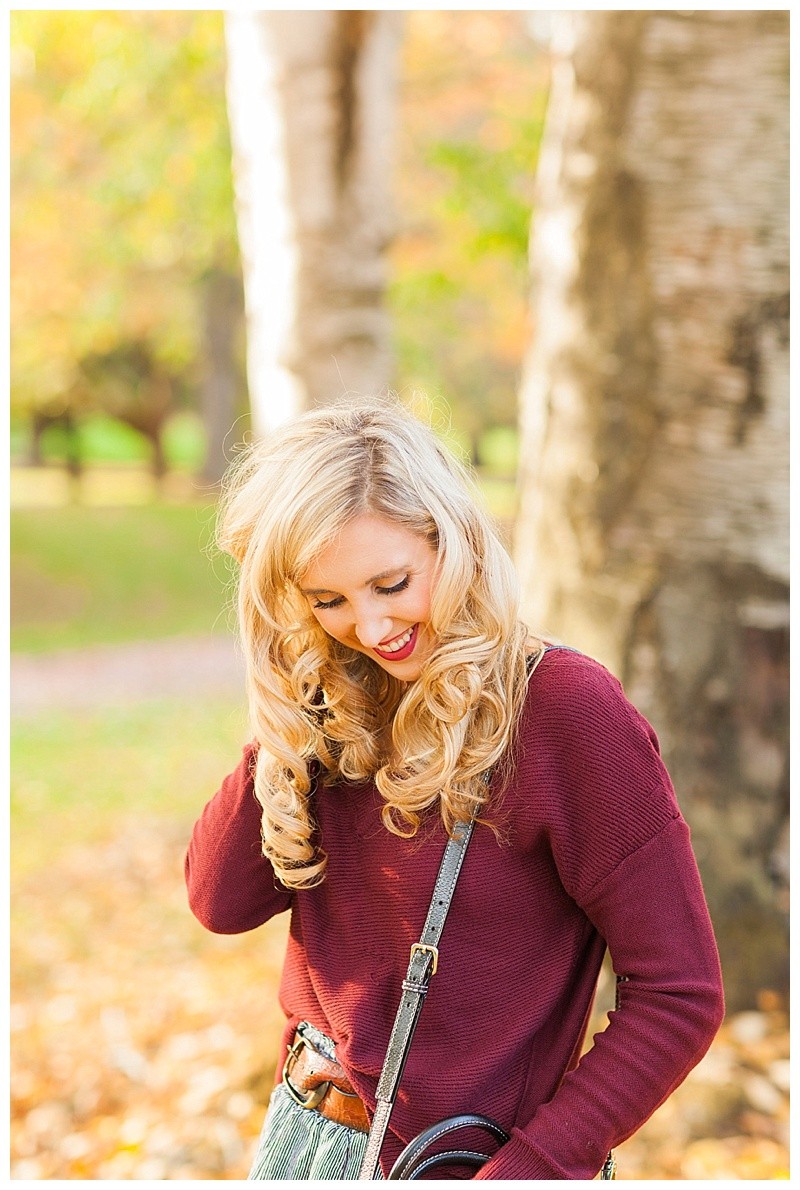 Happy Monday Blush Babes! As stated in previous posts here and here I love taking clothing items from other seasons and styling them in a way that is appropriate for the temperatures I am currently in!
Today I am going to share how to revamp your summer skirt in two simple steps! The best part?! These style tips are for anyone!
Let's get started!
1.) PUT ON TIGHTS
Late fall and early winter means temperature drops and extra layers! Skirts are not the warmest bottoms you can wear for fall, but since they are SUPER cute and feminine we Blush Babes find creative ways to make it work!
The key to wearing skirts for cooler weather is to put on tights! Yes, it's really that simple. Tights vary in thickness and material so depending on the ones you choose you could be keeping your legs quite warm!
BONUS STYLE TIP: There are so many amazing tights available other than the black ones I wore in this post. You can mix and match colors and textures to really play around with your look!
2.) WEAR A SWEATER
Wearing a sweater is the second way to easily transition your skirt from summer to fall while keeping you warm! I recommend sweaters; not t-shirts or blouses because sweaters exude fall fashion (and keep you warmer!).
BONUS STYLE TIP: The thickness of the sweater you pair with your skirt will depend on the material your skirt is made of. For example, if you are wearing a suede or wool skirt, this skirt would look amazing with a chunky sweater! This is because the sweater matches the heavy material of your skirt!
The skirt I am wearing is made of cotton so I choose a thinner sweater fabric!
What did you think of today's post?! I would love to hear from you in the comments below!
Thank you so much for stopping by Blush & Camo!
xx Julianna
Skirt- Old Navy, old, similar here; Sweater- Old Navy; Purse- Kate Spade; Boots- Zara, old but similar here; Bow Ring- Kate Spade